Do you want to make 2023 even bigger and better? Having business new year resolutions and following them through can help you grow your website.
You get a sense of direction by setting goals and understanding where to focus on your business. But it can be hard to get started if you're not sure what type of resolutions to set.
In this article, we'll walk you through some of the top new year's resolutions for small businesses to boost momentum in the new year.
Let's dive right in…
1. Start a Blog
Blogging is one of the most powerful ways of growing your business. It offers lots of benefits, as you can attract a new audience to your site, help out visitors with valuable content, build your brand, and establish authority.
Not only that, but blogging can increase your search engine presence and increase web traffic. As more of your articles start ranking on search engines like Google and Bing, you'll get more visitors. That means more chances of converting people into customers.
So, if you don't have a blog on your website, then now is the perfect time to start. That's because marketers that focus on blogging are 13X more likely to get a positive return on investment (ROI).
And to help you out, check out this guide on how to start a blog.
2. Make Data-Driven Decisions
Another business new year resolution you can make is setting up Google Analytics on your website to better understand your visitors.
Google Analytics is a web analytics tool that helps you see how people interact with your site, which pages they view, where they're from and more.
It provides valuable data for decision making and you no longer have to rely on your best guess to find out which strategies are working. Discover content topics that are performing, which keywords people use to find your site, and then create a business strategy using data.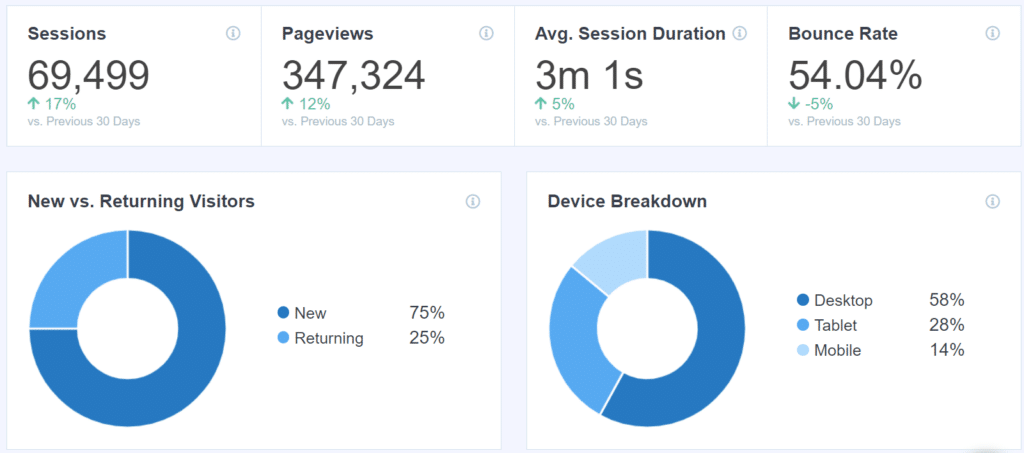 And if you've got a WordPress website, then MonsterInsights helps you connect Google Analytics without editing code. It's the best Google Analytics plugin for WordPress that lets you view reports inside your dashboard and offers lots of features.
You get events tracking right out of the box, such as file download tracking, affiliate link clicks, outbound link tracking, and more.
MonsterInsights also offers advanced features like eCommerce tracking, form tracking, custom dimensions, and lots more through its powerful addons.
Follow our guide on how to add Google Analytics to WordPress the right way.
3. Optimize Your Site for Search Engines
Did you know that 51% of traffic is driven by organic search compared to other channels? So, another important new year resolution for your business should be to focus on search engine optimization (SEO).
By working on SEO, you can improve your visibility and rank for different keywords on search engine result pages (SERPs). The higher your rankings, the more clicks, and traffic you'll get.
But getting started with SEO is often be a challenge for many business owners, as there are over 200 Google ranking factors.
So, the first thing to do is finding out which search terms your site is already ranking for. And if you've got a WordPress site, then using MonsterInsights, you can easily view your top 50 Google search terms inside your admin area along with their click-through rate (CTR) and average position.
But do note that you'll have to connect Google Search Console with Google Analytics.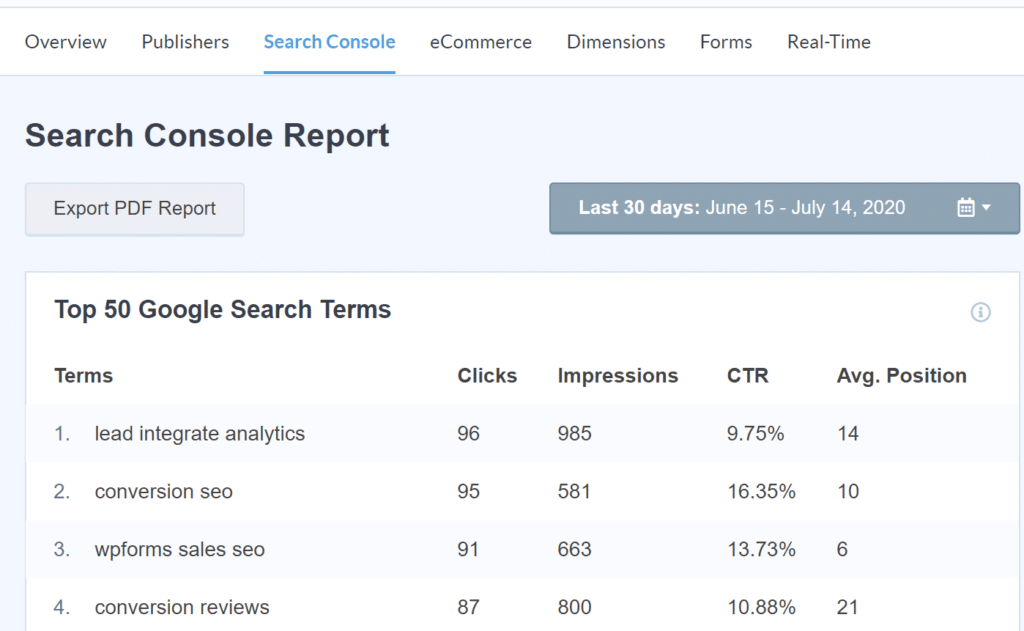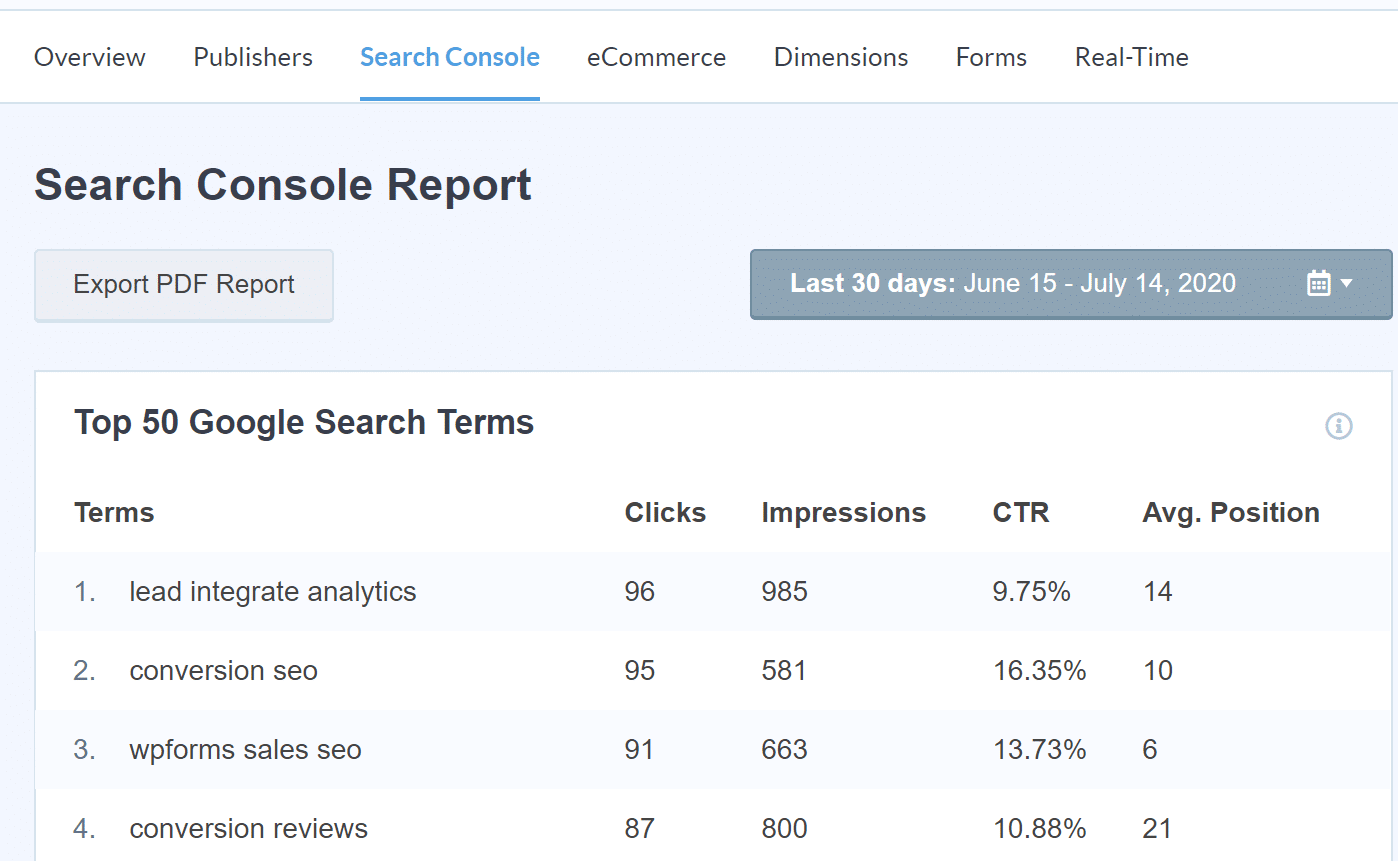 Next, you can find low hanging fruit, which are search terms that are close to reaching the top 10 SERPs and all they need is a little push. For instance, you can change the page title, meta description, increase keywords in the content, and use them in the image alt text.
As for keywords that are already ranking high, you can perform keyword research and find similar search terms to target on the website.
While keywords are just one part of SEO, there are other factors you'll have to look at. Check out this ultimate SEO guide for more details.
4. Build an Email List
If you're looking to grow your business, then building an email list should be one of the top resolutions because email marketing can generate a 4,400% ROI. Emails are great for sending targeted messages, promotional offers, and inform users about new releases, products, and blogs.
But the hardest challenge business owners face is building an email list. But don't worry, there are many ways you can get people to subscribe to your emails. To start, you can create a sign-up form and place it in the sidebar.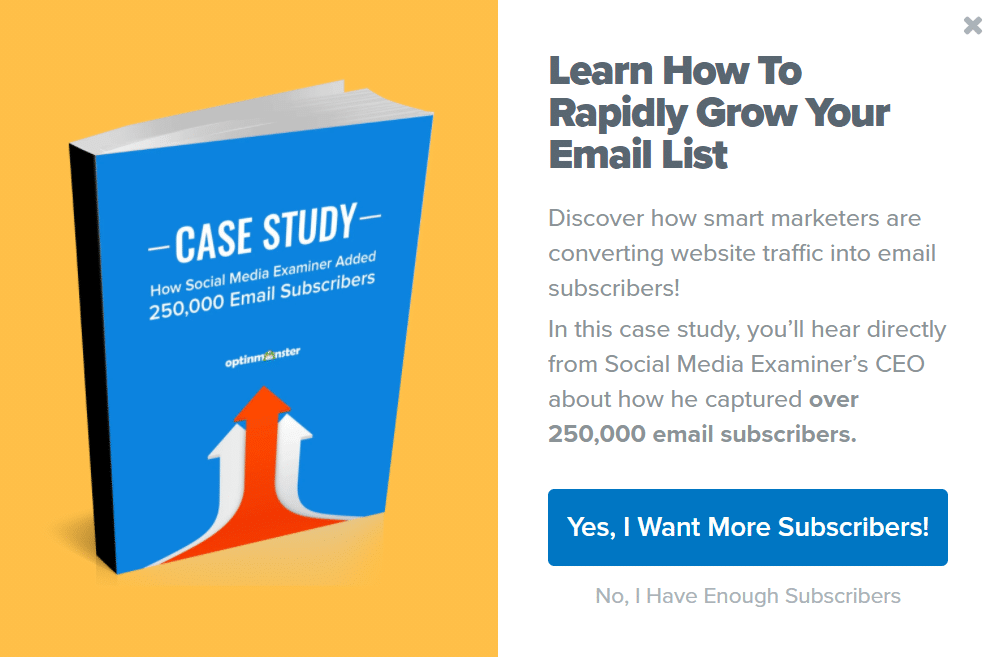 Or you can offer free downloadable content like eBooks, PDF files, reports, articles, and videos in exchange for the user's email address.
And the best tool to help you grow your email list is OptinMonster. It's the best lead generation and conversion optimization tool in the market.
Plus, OptinMonster offers exit-intent technology. You can convert your abandoning visitors into leads by showing a popup as they're about to leave your website.
Check out these highly effective ways to grow your email list for more ideas.
5. Create a Following on Social Media
Social media is an invaluable asset to have. If you're not using social media for promoting your business and building a following, then you're missing out.
Social platforms like Facebook, Twitter, Instagram, YouTube, and Pinterest are a great place to interact and engage with customers and other users.
You can build brand awareness, generate leads, create a community, provide customer support, and market your content and products through social media.
Now there are many ways you can increase social followers.
You can run a giveaway on your website and rewards visitors with more entries for following you on different channels and referring a friend.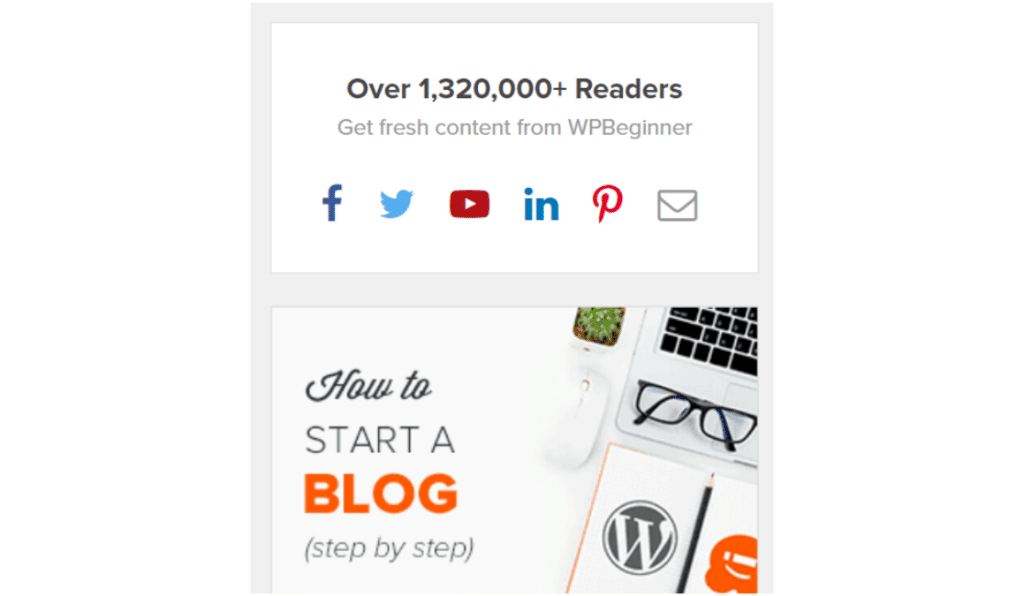 Or display social icons in the sidebar to encourage users to follow you on various platforms. And at the end of each article, you can suggest readers to follow you on social media to get the latest updates and blogs.
6. Keep an Eye on Your Competitors
Do you know what your competitors are up to? What marketing strategies they're using or which content topics they're covering?
This year, you can make a business new year resolution to ethically spy on your competitors and stay ahead of the game. There are different ways to keep on an eye on your competition.
For starters, follow them on social media, signup for their newsletter, and set up Google Alerts to get notifications when they publish new content. You could also use SEO tools to uncover top organic and paid keywords, traffic sources, high traffic pages, backlinks, and much more.
7. Provide Live Chat Customer Support
Having excellent customer support is important for any successful business. But what if you could make it even better this year?
A simple way of doing that is resolving your customer's queries in real-time. And you can do that by adding live chat support on your website. It helps you offer instant support to visitors, answer their questions, and resolve their issues.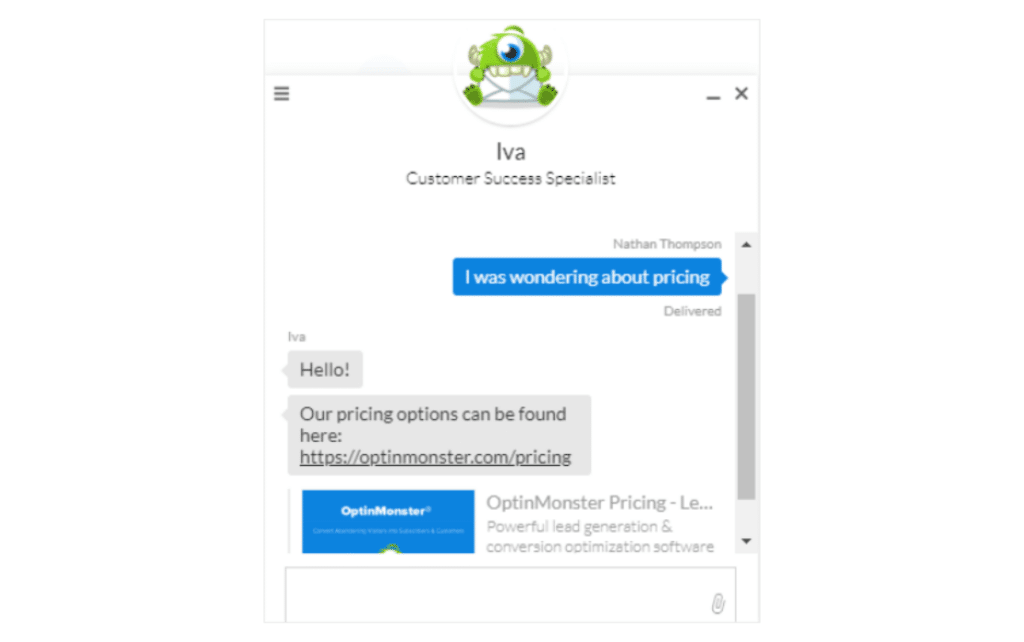 Besides that, live chat can also boost conversions and reduce cart abandonment. You can help customers in selecting the right product or assist them during checkout. And with live chat, you can better understand your audience and learn about their pain points.
To get started, choose from some of the best live chat software and plugins.
8. Make Your Site Mobile-Responsive
The next business new year resolution on our list is to ensure your site works on mobile and other devices along with desktop. That's because the number of mobile users has increased rapidly over the years. In fact, there are over 3.7 billion mobile internet users around the world.
Plus, Google has also gone mobile-first, meaning it will focus on the mobile version of your site when it comes to rankings. So, if your site isn't mobile-optimized, then you're seriously going to miss out this year.
To make sure you don't lose any traffic and get a boost in search engine rankings now is the perfect time to make it a new year resolution. A simple way to make webpages mobile responsive is to use AMP or accelerated mobile pages. It boosts page speed on mobile and improves the website experience.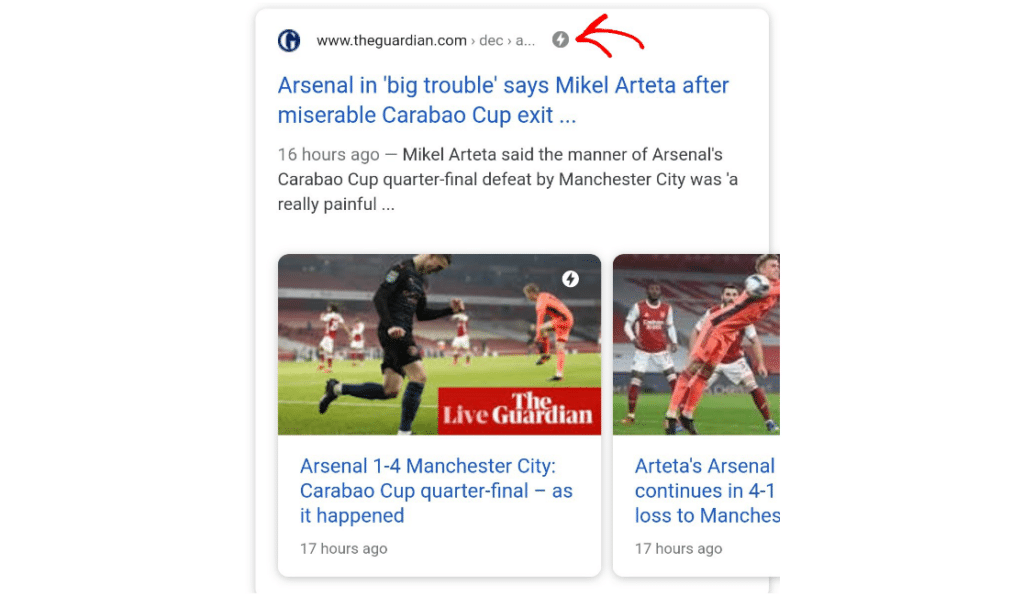 You follow our step-by-step guide on how to set up Google AMP on your WordPress site.
9. Improve Page Load Speeds for Better User Experience
While mobile responsiveness is important, so is the loading speed of your website. Having a slow website can have a negative impact on user experience, sales, and SEO.
People will exit your website if it takes a long time to load. As a result, you'll have a high bounce rate and search engines will think that your page isn't useful and drop your rankings.
In WordPress, you can easily check your load times through MonsterInsights. Using its Site Speed report, you get an overall score for mobile and desktop. The report also shows important metrics to measure page speed and provides recommendations on how to speed up your website.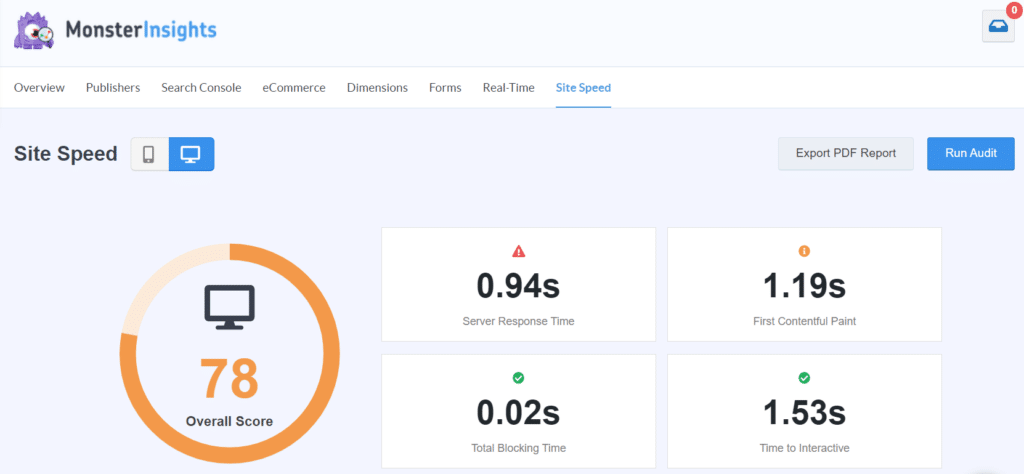 Now, there are many ways you can make your site load faster. Try optimizing your images and use compression tools to reduce their size. Or use a content delivery network (CDN) to load static content in an instant.
For more tips, check out this guide to boost WordPress speed and performance.
10. Set Realistic Goals for the New Year
The last new year's resolution we have for you is to create realistic goals this year. You can use last year's performance as a benchmark and then break down your targets for each quarter to grow your business.
For example, you can look at the number of visitors your site got last year and then set goals to get even more visitors this year. Or find out the total revenue your eCommerce store made and aim for increasing it this year.
And that's it!
We hope you liked our article on top new year resolutions for small businesses. You can also take a look at our 32 Marketing Hacks Guaranteed to Grow Your Traffic.
And don't forget to follow us on Twitter, Facebook and YouTube for more helpful Google Analytics tips.