Are you looking for the best SMTP email services for email marketing? If you're having any kind of problem with delivering emails from your website, you may need an SMTP service.
SMTP email services help you to send emails to your users and customers from your website safely, without fail.
Emails are an important means of communication between your website and users. So, it's essential to ensure that your emails are properly sent and delivered to your users' inboxes. SMTP services help you achieve that goal.
In this article, we'll take a look at the best SMTP services for email marketing.
Why Do You Need an SMTP Email Service?
SMTP stands for Simple Mail Transfer Protocol. It is the industry standard for sending electronic messages or emails. And, if your site doesn't use this protocol, your email messages are more likely to be undelivered or marked as spam.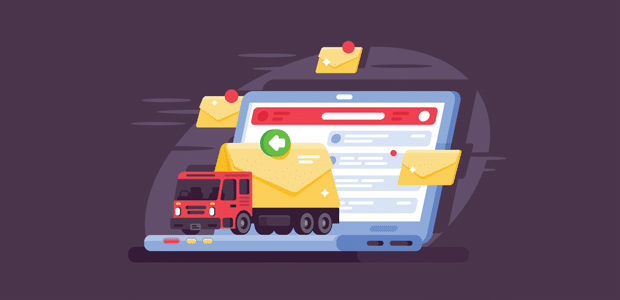 If you've got a website, you may have set up automated user-triggered emails to notify users about their activity on your site. For example, when they register a new account, change a password, purchase a product, etc.
But often, transactional emails like these fail to reach your users' inboxes.
That's because your email messages aren't properly configured, and the recipients' email system can't verify their authenticity. For example, if you're using WordPress, then the problem occurs because its default PHP mail() function is not configured correctly by most hosting services.
So, the solution to this problem is to use an SMTP service that configures email authentication properly for you. Luckily, you don't have to understand how it works to improve your mail delivery rates!
With that said, let's take a look at the best SMTP services for reliable email marketing.
8 Best SMTP Email Services
SendLayer is one of the most reliable SMTP email services around, sending emails super quickly and dependably. It's our favorite SMTP email service because it's powerful, easy to install and use, and has so many helpful features.
SendLayer works with over 1,000 platforms like WordPress, Magento, WooCommerce, BigCommerce, HelpScout, and many more.
SendLayer also provides an API and SMTP relay service. Quickly and reliably send all different sorts of emails like password resets, order details, shipping notifications, cart abandonment emails, and many more. Their transactional email service can do it all.
Want to track your emails? Not only does SendLayer provide you with comprehensive email logs, but they'll also show you analytics like opens, click-throughs, and unsubscribes.
More SendLayer features include:
Mailing lists
API email relay
SMTP email relay
Email logs
Open and click tracking
Event-based webhooks
Get started with SendLayer today!

SMTP.com is the best SMTP service you can get your hands on. It has over 22 years of experience and is trusted by over 100,000 businesses including companies like Best Buy and T-Mobile.
Using SMTP.com, it's easy to send and track a large volume of emails while ensuring fast delivery. The service ensures that your transactional emails reach your users' inboxes without fail.
SMTP.com offers a Reputation Defender addon that monitors your email list health, protects emails from getting blacklisted by internet service providers (ISP), and makes sure that emails reach your audience.
You can set up SMTP.com in no time, as it easily integrates with popular platforms, including WordPress. It also provides secure communications through SSL encryption and automated spam blocking.
In addition, the service offers 24/7 customer support and detailed analytics reports that show email delivery and engagement stats.
Get started with SMTP.com today!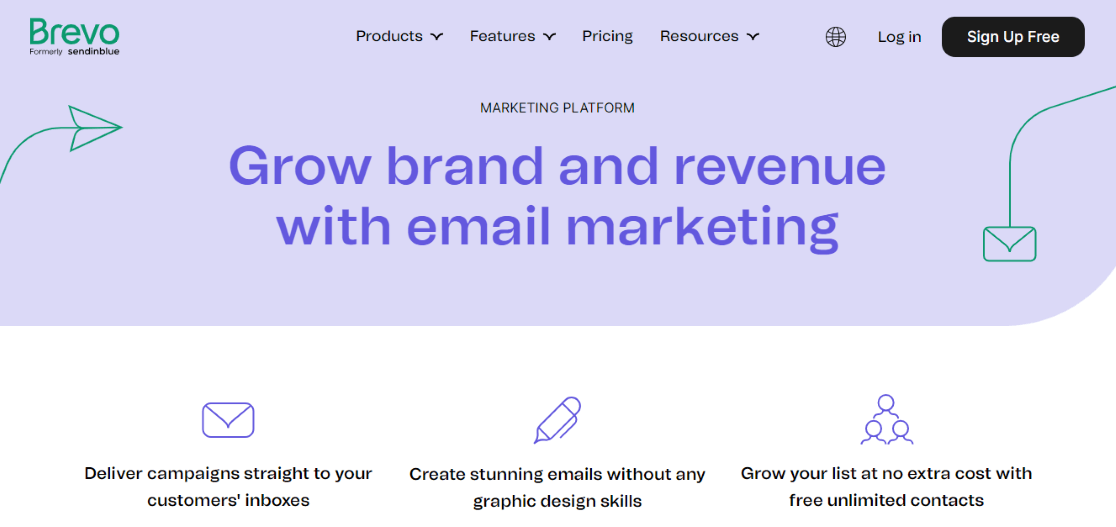 Brevo (formerly Sendinblue) is the best SMTP service and email marketing platform in combination, if you're seeking an all-in-one solution.
It offers SMTP email services for both user-triggered transactional emails and bulk email campaigns. Also, Brevo provides a powerful SMS marketing and live chat solution for your business.
With Brevo, you can send transactional emails and highly targeted marketing emails to your users or subscribers. Backed by a team of email deliverability experts, it provides a reliable SMTP server for your business emails.
Brevo works well with WordPress and other marketing tools like OptinMonster, Google Analytics, and many more.
Mailjet is another popular SMTP provider and is designed for fast-moving teams that want a complete email marketing solution. It offers an easy to use email builder through which you can create responsive and attractive emails with just a few clicks.
Mailjet offers a free SMTP server that lets you send tons of emails with its robust delivery infrastructure. Setting up an SMTP server is very easy with Mailjet. You can also integrate their SMTP services with any system.
And with a variety of ports on offer, you get greater flexibility as you can select a port that's suitable for your client or ISP. You also get TLS or SSL encryption to secure your emails.
Get started with Mailjet today!
Mailgun is a super powerful SMTP provider for developers. Its powerful email sending infrastructure lets you send millions of transactional and bulk emails with higher delivery rates.
You can use Mailgun with a WordPress website easily. The popular SMTP plugin WP Mail SMTP also offers native integration with Mailgun to connect it to your WordPress site smoothly.
Mailgun is a highly scalable SMTP service. However, it's quite complicated for beginner-level users.
Get started with Mailgun today!
SendGrid is a popular email delivery platform. It allows you to send and create email newsletters, promotions, shipping notifications, password resets, and all types of emails with confidence.
SendGrid is user-friendly in that you can easily integrate with their email API and send emails that will reach the inbox. Also, it lets you authenticate your domains and offers a dedicated IP address to boost email deliverability.
It's easy to integrate and use the SendGrid SMTP relay service with WordPress and other platforms. To connect your WordPress site with SendGrid, you can also use the WP Mail SMTP plugin free.
Get started with SendGrid today!
Amazon SES or Amazon Simple Email Service is a highly scalable cloud-based email sending service. It's a product of the leading cloud computing service company Amazon Web Services.
The Amazon SES comes with a powerful SMTP interface capable of sending tons of emails smoothly. It includes features like content filtering, dedicated IP addresses, and a reputation dashboard to improve your sender reputation.
Therefore, you can confidently send transactional messages and marketing newsletters, and also receive incoming emails. SES's robust structure ensures that your emails don't end up in the spam folder.
Get started with Amazon SES today!
Google Workspace (formerly G Suite) is a package of productivity apps for business by Google. It includes professional email, online storage, calendar, and more for your business.
Using this SMTP provider, you can use Google's SMTP servers to send emails to your customers. It's easy to integrate the Gmail SMTP in WordPress with the WP Mail SMTP plugin (see below).
However, Google Workspace is suitable only for small businesses because it has fairly low limits on the number of emails you can send per day.
Get started with Google Workspace today!
Connecting SMTP Services to Your WordPress Site
Now that you know the best SMTP services on the market, you may be wondering how to connect an SMTP service with your WordPress site.
If so, then you're in luck! The best WordPress SMTP plugin WP Mail SMTP makes it effortless to connect your WordPress site with the top SMTP relay services.
WP Mail SMTP is available as a free plugin with easy setup options for Mailgun, SendGrid, Gmail SMTP, and more. The premium plans add support for Microsoft SMTP, Amazon SES SMTP, and other popular providers.
Used by more than 1 million websites, WP Mail SMTP is the perfect SMTP solution for WordPress. To learn more, visit the official website and documentation.
We hope this article helped you to find the best SMTP services for email marketing. You may also want to see our guide on how to create a free business email address.
Not using MonsterInsights yet? What are you waiting for?
And don't forget to follow us on Twitter, Facebook and YouTube for more helpful Google Analytics tips.