Are you having trouble coming up with new content ideas for your website? If so, then why not repurpose your existing posts.
Repurposing content simply means to take one of your top articles and recycle them as new content elsewhere. This way you can find new ways of creating high-quality content while keeping your existing pages fresh and updated.
In this article, we'll share 15 proven ways to repurpose content on your WordPress website. But first, what are its benefits?
Why You Should Repurpose Content?
There are many advantages to repurposing content on your site. Some of these include:
Increase Your Web Traffic – You can reach out to new audiences by repurposing an existing blog post for new channels while boosting your site's traffic.
Find New Content Ideas – When you repurpose content, you can come up with tons of new topics for creating high-quality content.
Refresh and Update Your Best Post – Often a top post gets outdated but by repurposing the post, you can keep it give it a new look and update the information.
Improve Your Organic Ranking – By repurposing content, you can target more keywords for a topic and capture more organic real estate by improving rankings.
Get Backlinks – You can also create new opportunities for getting backlinks with your repurposed content.
Now that you know the importance of repurposing your content, how do you know which blogs to reuse? Let's find out.
Which Posts Should You Repurpose?
The first step in repurposing content is to identify the blogs that perform well on your website. Since these posts already bring in a lot of traffic and visitors like these topics, you can recycle them and convert them into new content.
And the best tool to identify your top-performing posts is through MonsterInsights. It's the best WordPress plugin for Google Analytics.
Using the plugin, you can properly set up Google Analytics on your WordPress website, perform advanced Analytics configurations, get actionable insights, and more.
To view your best pages, go to Insights » Reports » Overview. Then scroll down to see the Top Posts/Pages report.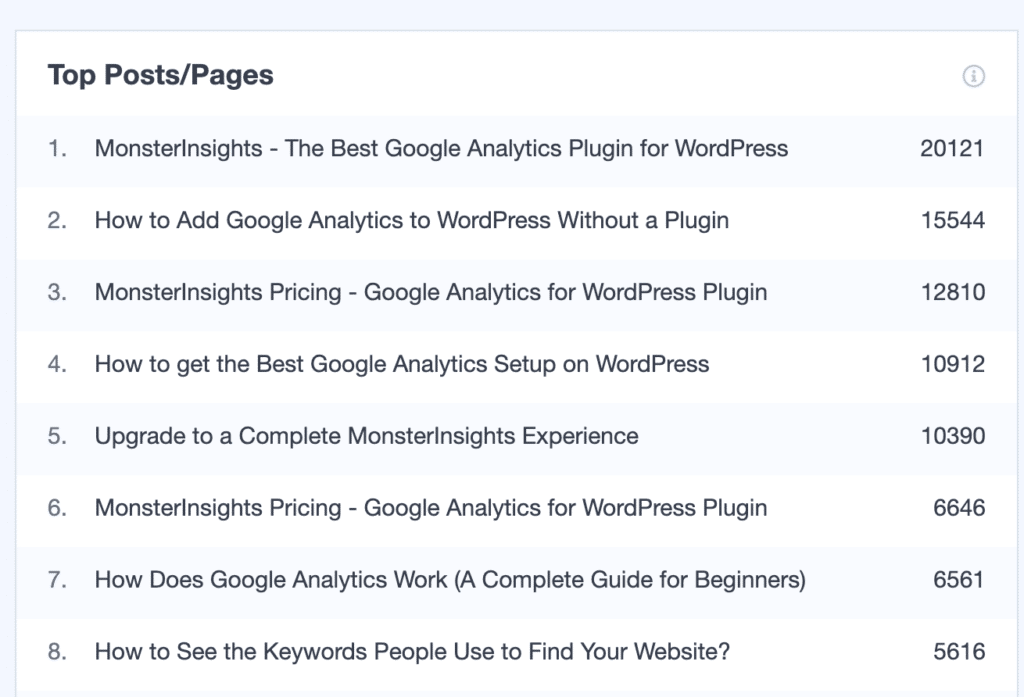 These are pages that are doing well on your site in terms of traffic. And if you want further drill down your best content pieces, you can use MonsterInsights Publishers report.
The report shows you the number of visitors for each post, their average visit duration, and the bounce rate. Using this information, you can select which posts to repurpose and generate traffic to your website.
How to Repurpose Content?
Once you've picked your best content pieces, let's look at different ways you can repurpose them.
1. Create Video Tutorials of Your Articles
A great way of expanding your audience is by creating videos and uploading them on channels like YouTube. Videos work great for setups and how-to posts. But you can turn any written content into a video.
Let's say one of your top-performing articles is about how to start a blog. To repurpose, you can turn that blog into a video. You can then embed the videos on your blogs and display them on your WordPress site.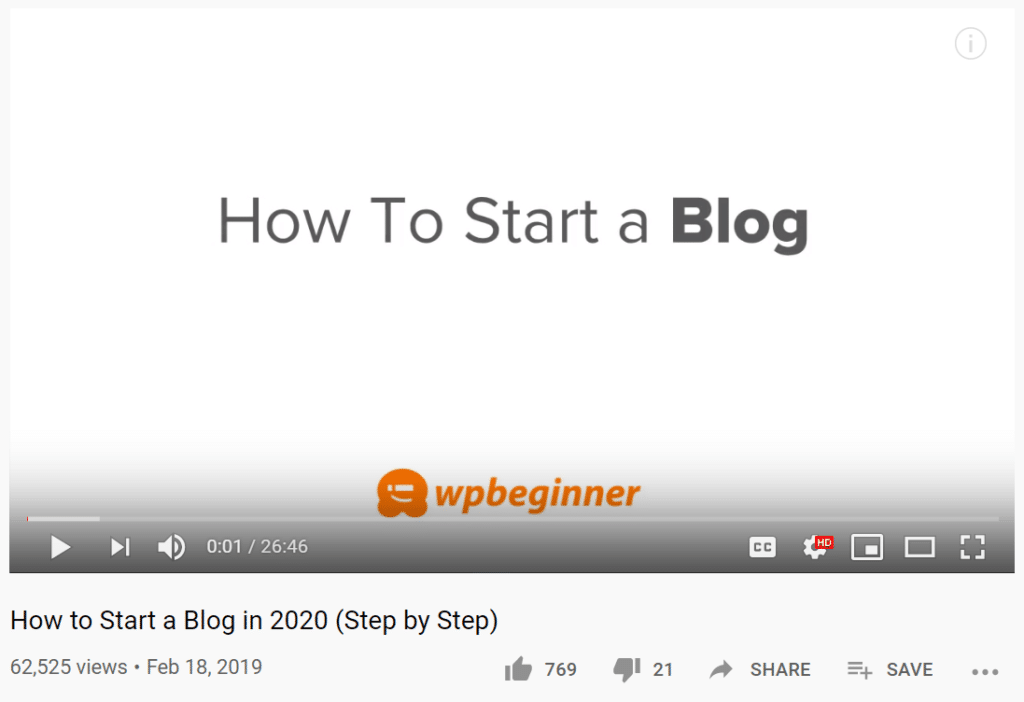 By creating videos, you'll attract audiences from YouTube, Vimeo, Dailymotion, and other platforms. Not only that, but you'll also gather subscribers and grow your channel.
And once you enough subscribers, you can even make money from your YouTube channel.
2. Convert Top Downloads into Blog Posts
Do you offer different downloadable content like spreadsheets or PowerPoint presentations? If you do, then one way of repurposing content is to create a blog post around them.
An advantage of doing this is that you can generate organic traffic. Google might not rank your spreadsheets, but it can rank your blogs.
To identify your top downloads, you can use MonsterInsights. It helps you track your file downloads and gives you a detailed report, which isn't possible in Google Analytics by default.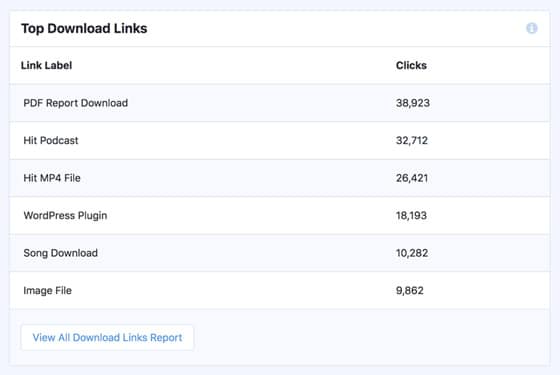 Once you know which files get the most downloads, you can create a blog post around them and target different keywords. And if it gets ranked on search engines, you'll be able to grow your website traffic.
3. Create Individuals Blogs from a List Post
If you have a list post as one of the top-performing pages, you can create individual blogs for each item on the listicle.
For instance, let's say you have a travel blog and there's a list post on 10 best cities to visit this summer.
Now, for each of the cities you mention in the listicle, you can write individual blogs on them. You can mention which is the best hotel, restaurant, or tourist attractions in the city.
4. Repurpose Your Existing Content into a Podcast
Another simple way of purposing your content is to turn them into podcasts. Through podcasts, you can use your content to build a community. And once you have a healthy relationship with your audience, you can covert them and make more money.
To create a podcast, you don't have to do anything fancy. You can read out your blog posts, record the audio, and then upload it to your website using a WordPress podcast plugin. Next, submit the podcast to platforms like iTunes and Google Play to attract audiences.
For more detail, here is a step by step guide on how to start a podcast.
5. Create an eBook for Your Ultimate Guides
If you have lengthy guides on your website, you can repurpose them by creating eBooks. Ultimate guides can be time-consuming to read and your visitor my exit your website halfway through, causing your bounce rate to increase.
So, why not help your readers by offering them as an eBook? They can download it as a PDF file and read it anytime they want.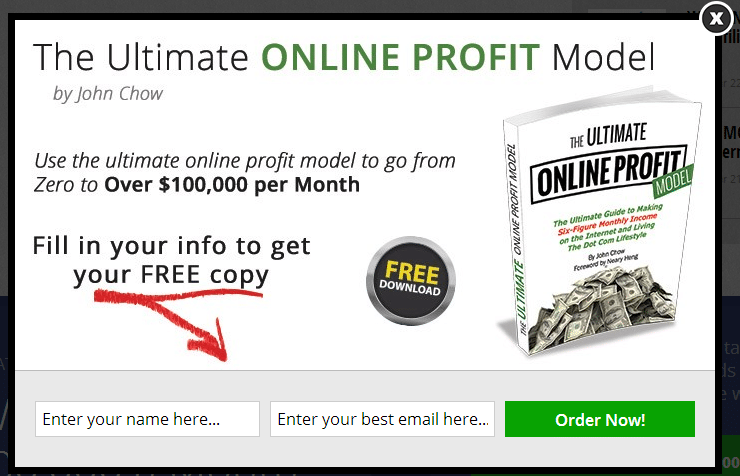 That's not all, you can use eBooks as a lead magnet to grow your email list and generate leads. And the best tool to display your eBooks on your website is through OptinMonster. It's the best WordPress plugin for conversion optimization.
You can use OptinMonster popups templates and display rules to promote your eBook. For instance, you can display them on exit intent, so visitors perform an action before leaving your site. Or you can use them as content upgrades.
6. Convert Posts into an Infographic
While you're converting top posts into another form of content, you can also try converting them into visual content such as infographics.
Infographics help you break down complex problems or data into visual images that are easy to understand. You can show graphs, charts, or images telling a story to deliver the message to your visitors.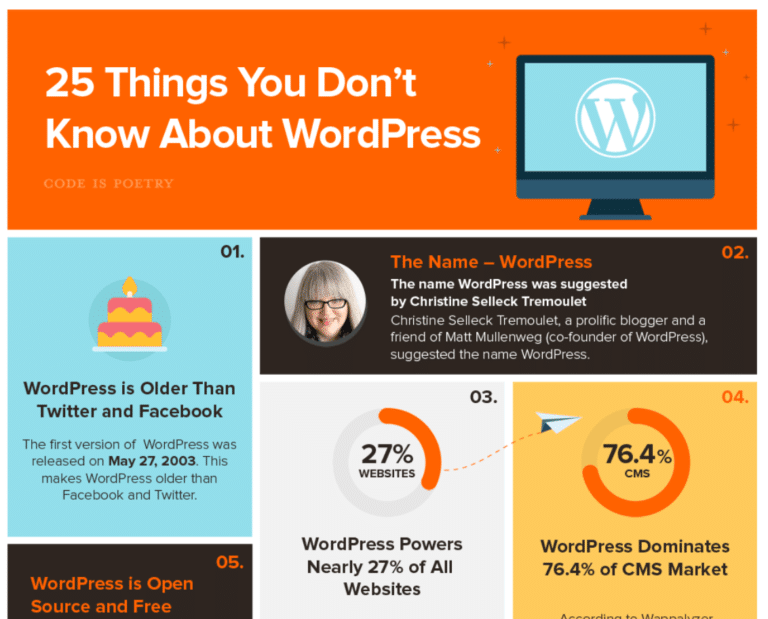 Infographics also help you get backlinks from different websites, increase engagement, and get social shares. You can use free visual content tools to create an infographic in no time.
7. Create an Image Board Using Existing Pictures
Another type of visual content you can use for repurposing is images. You can use the images from your articles and create a gallery or an image board.  This way you can attract visitors, increase engagement, and build an audience on a new platform.
Social platforms such as Pinterest lets you create image boards. To purpose your posts images, you can create a new board or pin them to other relevant boards.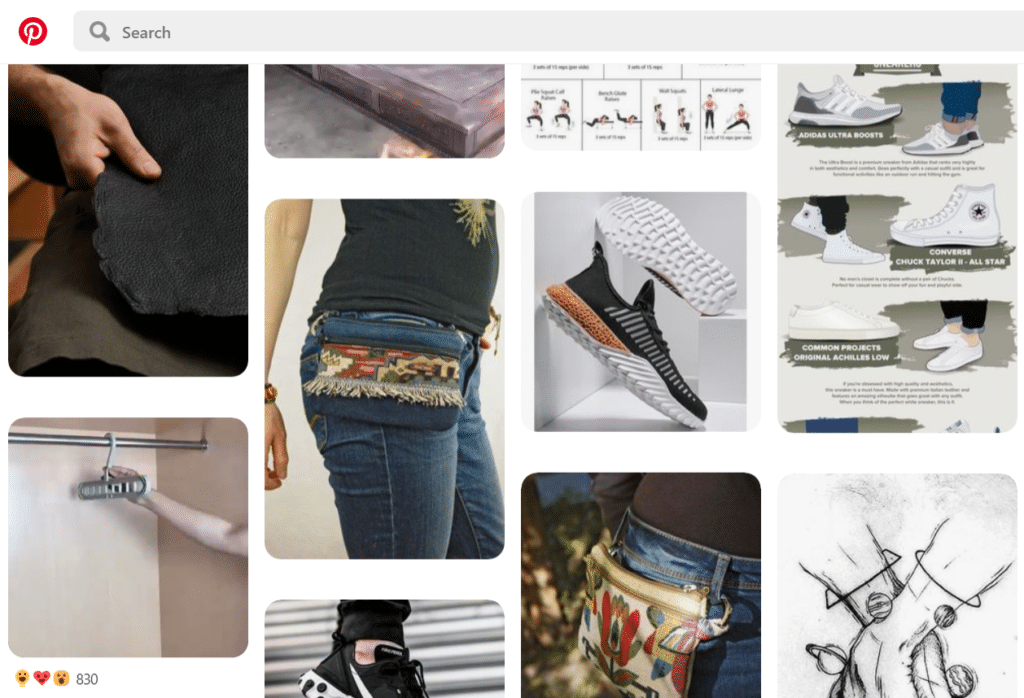 Similarly, platforms such as Imgur lets you create an album of your pictures, which you can then share on other social channels like Facebook or Twitter.
8. Turn Your Content into Slides
Continuing with more visual ways to repurpose content, you can also create slide decks. These are presentations but instead of showing them on PowerPoint, you can upload them on platforms such as SlideShare.
Next, you can embed the slide on your website in a blog post or share them with your followers on Facebook, Twitter, or LinkedIn.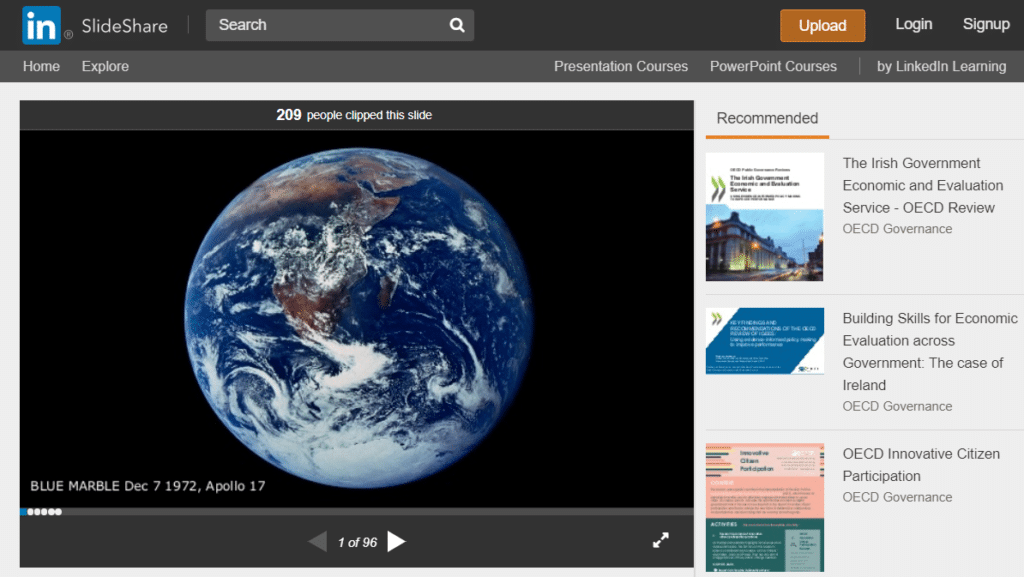 Slide decks can be used for PowerPoint presentations that are no longer needed. Let's say you create one for a team meeting, but after the meeting, it's no longer needed. Instead of discarding the presentation, why not create a slide deck and write a blog about it.
You can also work your way back with slide decks. For instance, if you have slides about a difficult topic, you can convert it into an infographic.
9. Publish Cases Studies Using Internal Data
Now, if you have existing articles that use other companies as an example or proves a point using data, then you can use them to publish a case study. Similarly, you use case studies to show the results of an experiment or research you conducted.
Case studies are excellent for increasing your traffic and boosting conversions by showing the capabilities of your products. Take the case of OptinMonster, which publishes case studies to show how its customers improved its site's performance using the tool.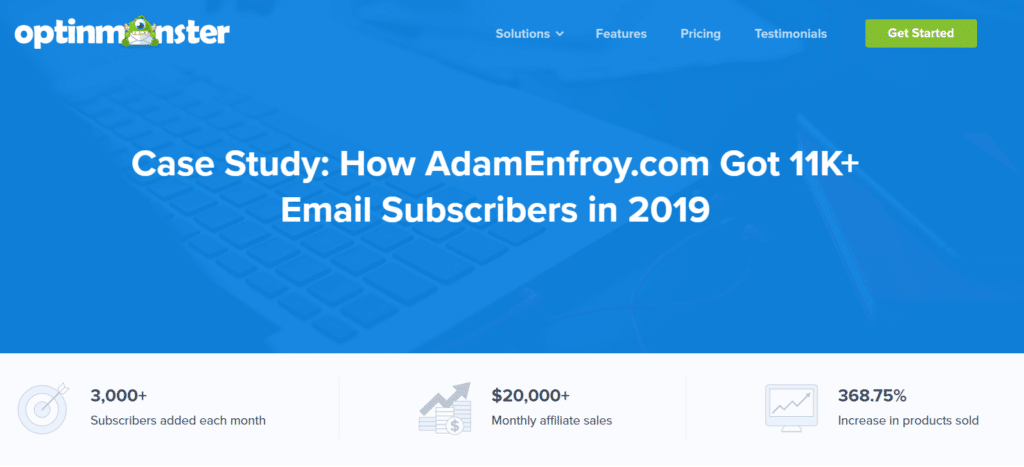 10. Launch an Online Course Using Your Best Post
Online courses are a great way of attracting visitors to your site, generating leads, and making money. You can select one of the best posts on a particular topic and then use it as course material.
To create a course, you can use different LMS (Learning Management System) plugins for WordPress. These plugins help you create, manage, and sell online courses on your WordPress website.
You can also upload these courses on other course websites such as Udemy. This way you can repurpose an existing blog while earning money.
11. Start a Weekly Email Series
The next way to repurpose your best content is to use them in an email series. You can do that by creating an email newsletter around these posts.
An email series is a set of emails sent to your subscribers on a regular basis. The goal is to educate them about various topics, help them resolve their problems, and guide them in using your products.
This way you can increase returning visitors to your site, improve conversions, strengthen your brand, and generate traffic.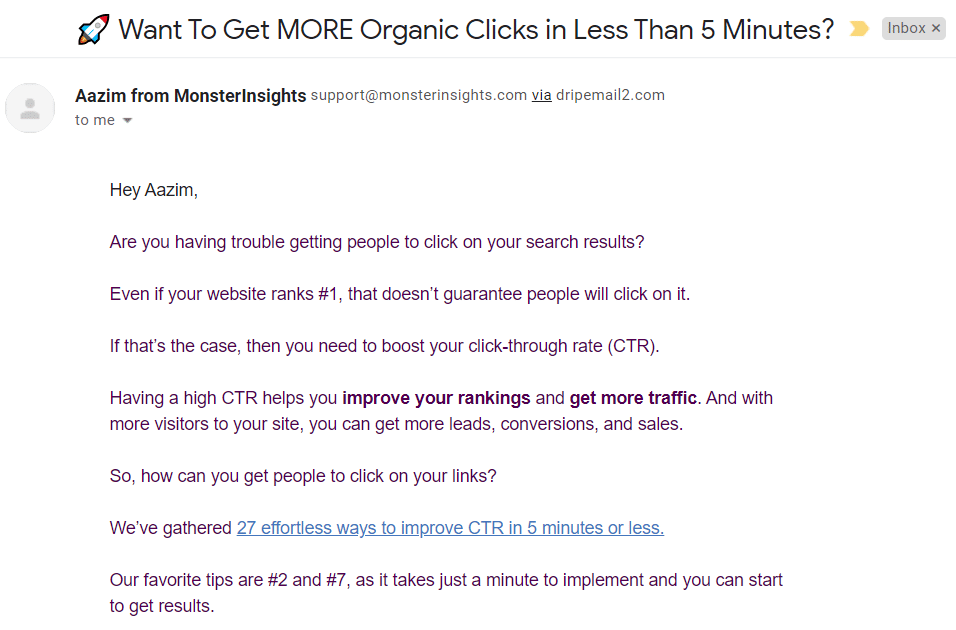 12. Update an Existing Post and Give it a Makeover
In addition to creating new forms of content for repurposing, you can even update your existing posts. You'll find that there are posts that used to perform well for some time but then declined in performance because they become outdated.
So, a simple way to make the content like a new one is to give it a makeover. First, ensure that all the information on the page is up to date. Second, replace the images with new ones, if they're available. And third, change the layout and design of the post so it looks fresh.
You can even add more information to the article, like new statistics, news, or any clarification that's previously missing. Once you've made these changes, you can add the new publish date and also indicate that the blog has been updated.
13. Republish Your Posts on Different Platforms
You can use the power of other publishing platforms to repurpose your posts. There are tons of sites that allow you to republish content, such as Medium, Hacker News, or Reddit.
Most of them are free to use and all you have to do is just sign-up and publish your content. The biggest benefit of republishing content on such a website is that you can expand your audience.
For instance, on Reddit, there are thousands of topics or subreddits. You can republish your content as a text post on any relevant subreddit and put your article in front of a new audience.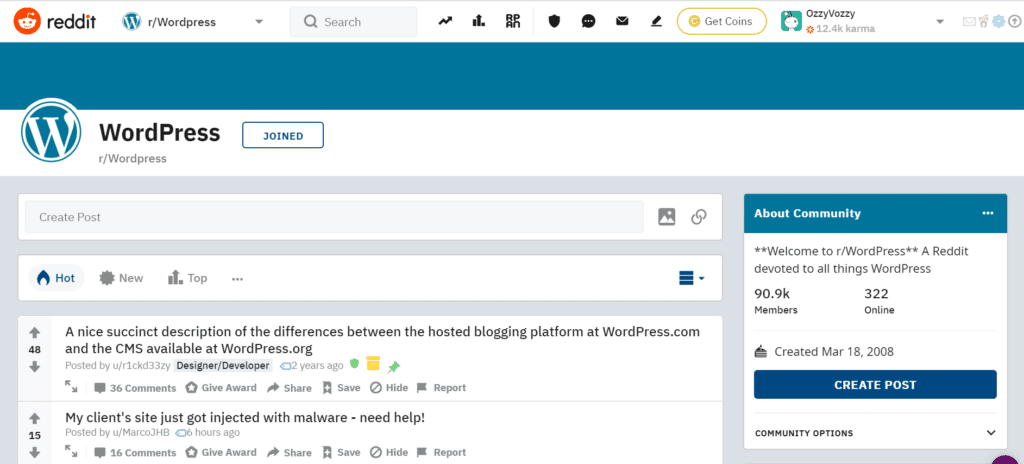 14. Use Content Syndication Networks
Have you ever noticed sections like Related Posts or Promoted Stories at the end of an article? These blog posts marketed by different content syndication networks.
They help you put your best posts in front of new audiences. All you have to do is sign up for these networks. You may have to pay a certain fee for subscription or pay per click, whichever model is adopted by the network.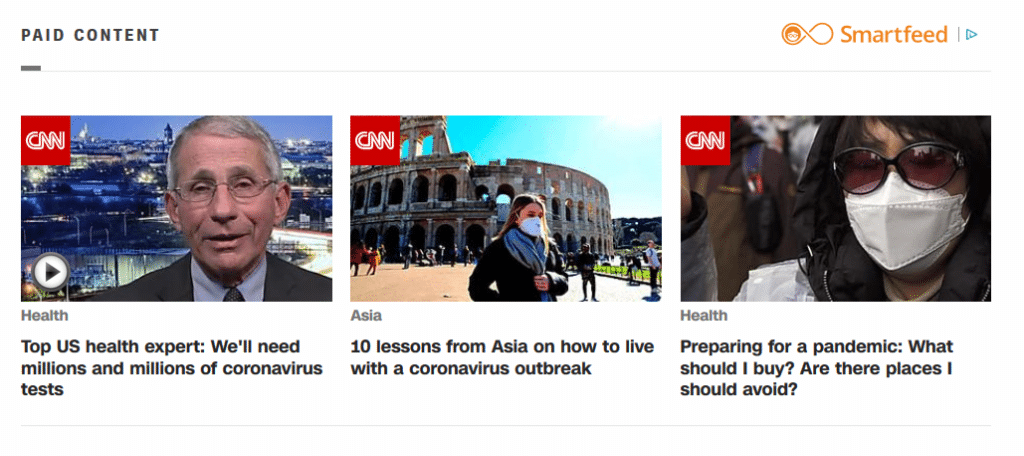 Some noticeable content syndication networks include the likes of Zenmanta, Taboola, Outbrain, and more.
15. Break Down Content into Small Snippets for Social Media
The last tip we have for you is to repurpose your content for social media. There are several ways you can do that.
For starters, you can take small snippets from your existing posts and share them on Facebook and Instagram. You can even create a short video of your blogs and upload them on your social channels.
This way, you'll be repurposing your top pages while creating content that your social followers like.
You can even embed social media feeds on your site so that it's automatically updated with the fresh content you create.
To easily add a Facebook, Instagram, Twitter, or YouTube feed anywhere on your WordPress site, we recommend using Smash Balloon.
Smash Balloon is easy to set up and the feeds are highly customizable. You can choose from different feed layouts, design the feed to match your brand, choose what content you want to show or hide, and more.
This is a great way to promote your social media content, get more followers, and boost engagement.
Another way of leveraging social media to make certain parts of your content shareable. For example, let's say you have multiple statistics or quotes on your page. You can allow users to share those facts and quotes as Tweets or Facebook statuses.
And that's it!
You now know how to recycle your best content pieces and give them a new look to drive traffic to your website.
We hope you liked our article on proven ways to repurpose content on your WordPress site. You may also want to look at our guide on how to track button clicks and links in WordPress using Google Analytics.
Do you more exciting ways of repurposing content? Drop us a comment below and don't forget to follow us on Twitter and Facebook for more helpful Google Analytics tips.