What kind of content does your audience really want?
Which of your posts are drawing in the most traffic to your site?
MonsterInsights shows you the most popular posts, pages and sections of your website, so you can get a clear view of what's working and what's not.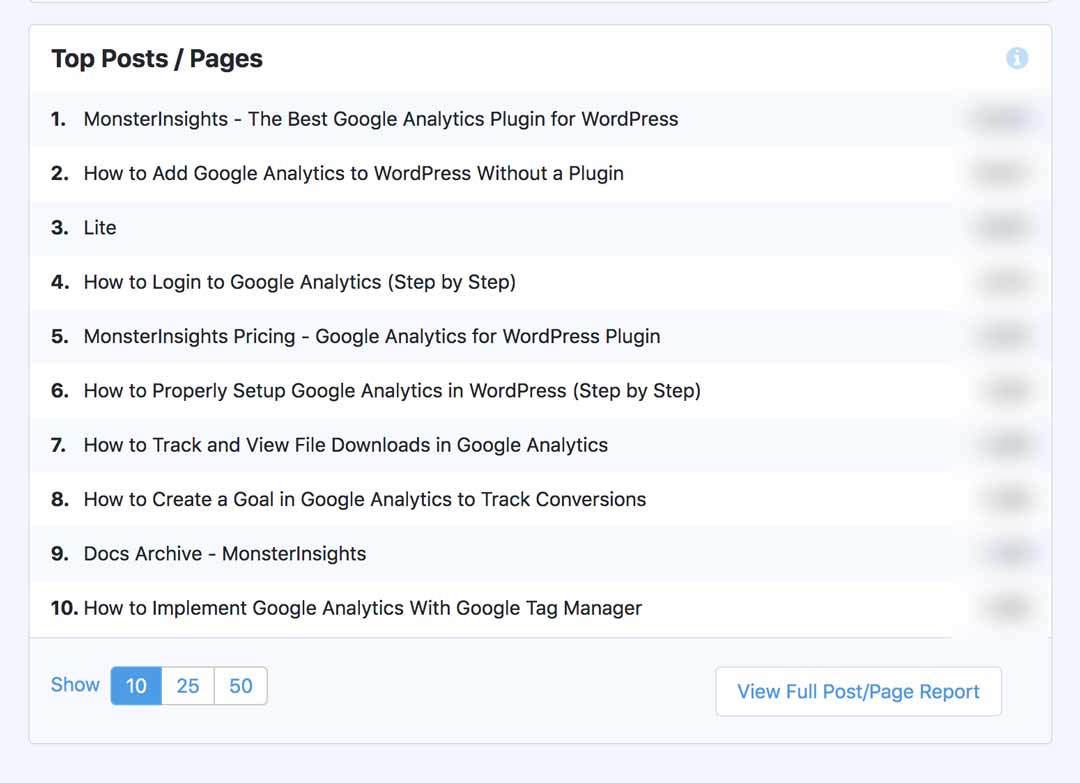 When you see which posts are driving the most traffic on your site, you can:
learn exactly what kind of content your audience craves
focus on converting that traffic with highly targeted offers relevant to their interests
optimize those posts for even more traffic
If you find a post that's lagging behind in popularity, you can:
learn what content your audience isn't interested in
optimize it to improve your rankings
A content strategy without data is doomed to fail.
With insights into your most popular content, you can start making data-driven decisions and create a strategy that really works.
Stop creating content that falls flat. Now you can drive more traffic to your site by giving your audience what they want.
What are you waiting for? Get started with MonsterInsights today!