What kind of content does your audience really want?
Which of your posts are drawing in the most traffic to your site?
MonsterInsights shows you the most popular posts, pages, and sections of your website, so you can get a clear view of what's working and what's not.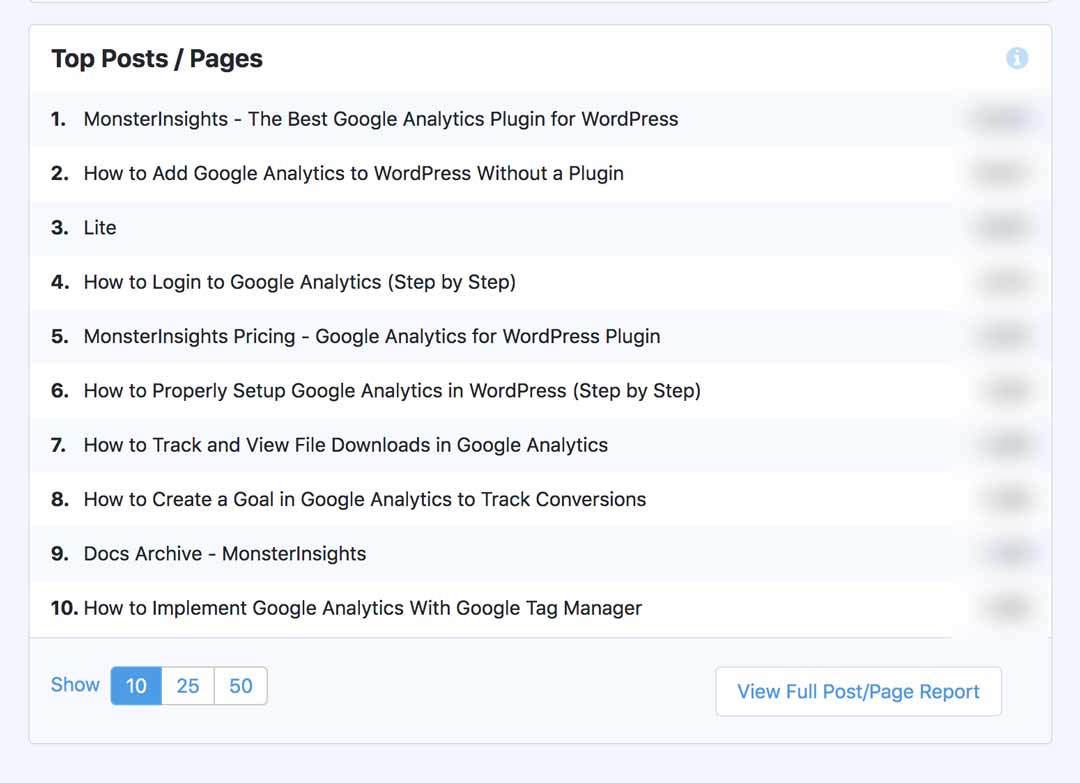 When you see which posts are driving the most traffic on your site, you can:
learn exactly what kind of content your audience craves
focus on converting that traffic with highly targeted offers relevant to their interests
optimize those posts for even more traffic
If you find a post that's lagging behind in popularity, you can:
learn what content your audience isn't interested in
optimize it to improve your rankings
Display Popular Posts to Boost Engagement and Pageviews
Popular Post Tracking helps you see what resonates best with your audience. Sadly, most website owners don't use this report to drive more traffic or engagement.
This is why MonsterInsights comes with the Popular Posts feature that lets you show your top-performing articles anywhere on your website.
By displaying popular posts, you can drive even more traffic to your web pages, leading to improving your SEO, boosting pageviews, and even making more revenue by displaying ads.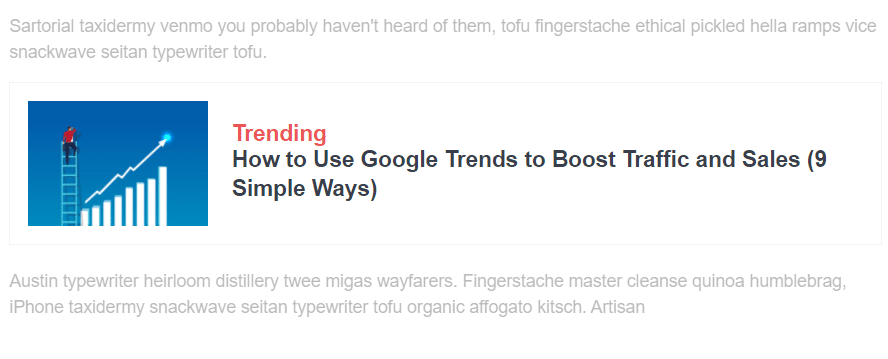 You can display popular posts in 3 ways:
Inline Popular Posts – Display posts within the text of your content
Popular Posts Widget – Show up to 10 articles anywhere on your site, such as your sidebar or at the end of the post
Popular Products – If you have an eCommerce store, then make your popular products visible and boost your revenue

If you're running an eCommerce site, you can display your popular products the same way.

You can also choose from different themes for showcasing the popular posts on your site and even change the colors and font size.

Plus, you can change all these settings from inside your WordPress editor. So, if you don't like the way your popular posts are appearing in your article, you can edit them right there and then.

A content strategy without data is doomed to fail.

With insights into your most popular content, you can start making data-driven decisions and create a strategy that really works.

Stop creating content that falls flat. Now you can drive more traffic to your site by giving your audience what they want.

What are you waiting for? Get started with MonsterInsights today!