Want to track the performance of your AdWords campaigns? Then, you need to enable AdWords conversion tracking that tells you what happens after prospects interact with your ads, like whether they made a purchase or signed up for your newsletter. In this article, we'll show you how to use Google Analytics for AdWords conversion tracking.
What Is Google AdWords Conversion Tracking?
Google AdWords conversion tracking tells you what your prospects do after interacting with your ads. If your prospect completes an action that you've defined as valuable, the action is identified as a conversion.
Conversion tracking for your ads is important because it tells you whether your ad campaigns are paying off or they're wasting your advertising budget.
A few benefits of AdWords conversion tracking are:
Identify which keywords, ads, ad groups and campaigns are profitable in terms of driving conversions.
It allows you to make informed decisions on your ad spend for optimizing your ad campaigns.
More importantly, it gives you insights into how to optimize your ads for boosting ROI (return on investment).
By setting up conversion tracking on your site, you can identify how effectively your ad clicks lead to the desired customer activity on your website, such as product purchases, form submissions, and more.
How to Set Up AdWords Conversion Tracking on Your Site
Sign into your Google AdWords account. In the upper right corner, click the wrench icon, and then, click Conversions under Measurement.

Then, click the + button.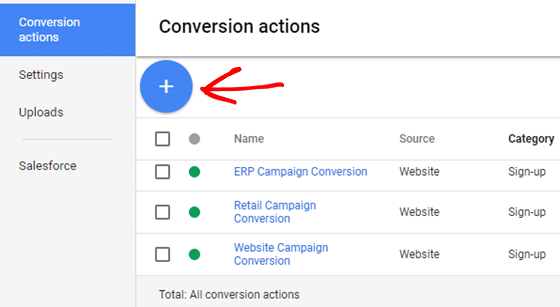 Next, click Website.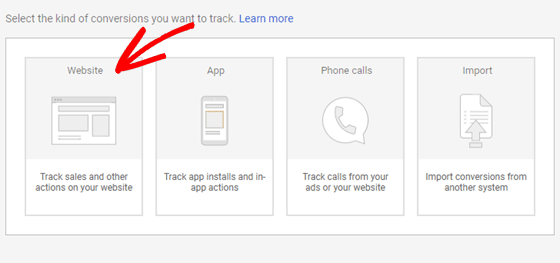 Specify an appropriate conversion name and choose the right category from the dropdown. You'll also need to specify the conversion value and counts per your needs.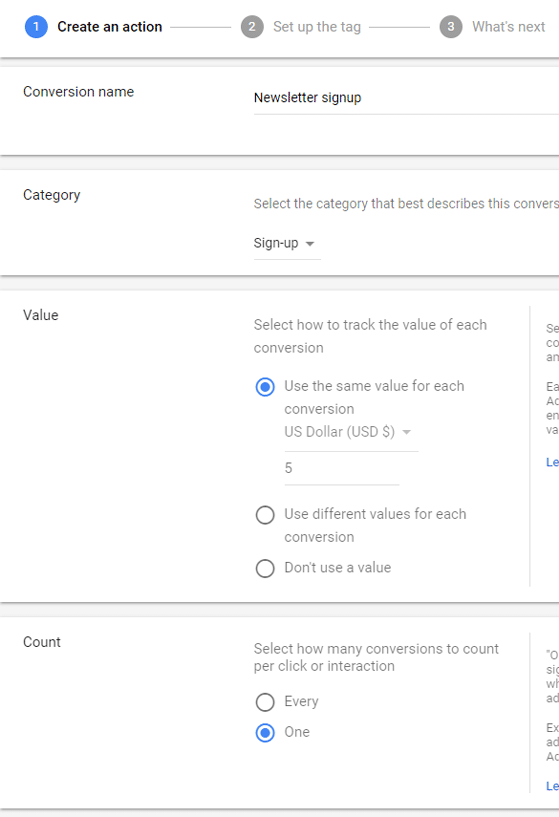 Then, click CREATE AND CONTINUE.
In the tag setup step, you'll find two snippets: Global site tag and event snippet.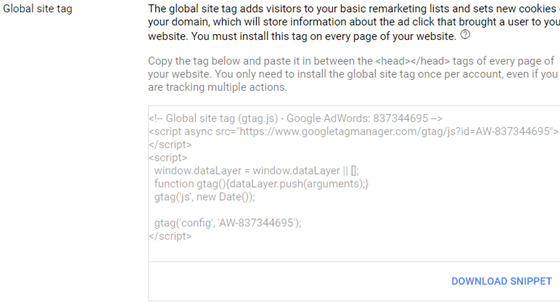 You'll need to copy the global site tag on your site between the <head> </head> tags. The easiest way to do this is by using insert headers and footers plugin. After the plugin is installed and activated, simply add the script to the Scripts in header section by navigating to Settings » Insert Headers and Footers.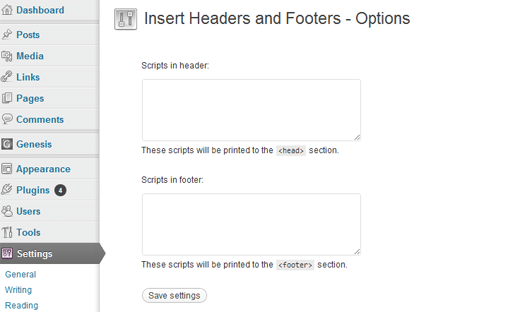 Next, you must add event snippet to your landing page where the action should take place.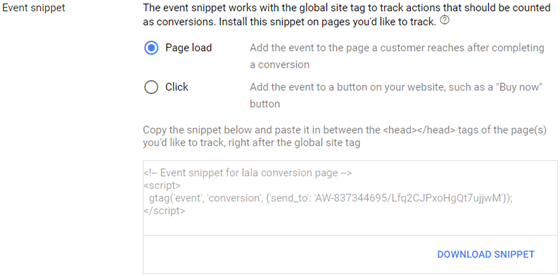 Congrats! You've successfully set up AdWords conversion tracking on your site.
Why Should You Link Google Analytics With AdWords?
If you've set up Google Analytics on your site, your Analytics account will already have an abundance of customers' interaction data. If you want to make use of your Analytics data to better track the interaction of your customers you acquired through AdWords, you need to link your Analytics account with AdWords.
Some more benefits of linking Google Analytics with AdWords are:
See your ad performance report in Google Analytics along with other site data.
Import Google Analytics metrics, goals and eCommerce transactions into your AdWords account.
Get richer data in the Analytics Multi-Channel Funnels report.
How to Link AdWords with Analytics
Sign into your Google Analytics account, and select the right website from your list.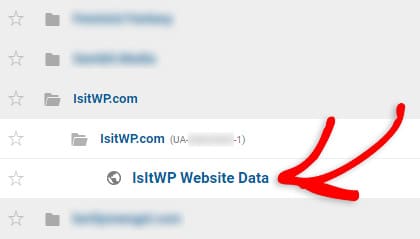 Click Admin in the left taskbar.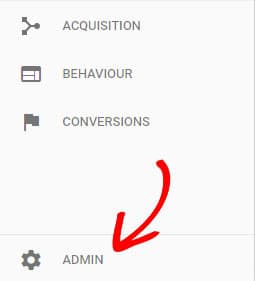 In the middle column, click AdWords Linking.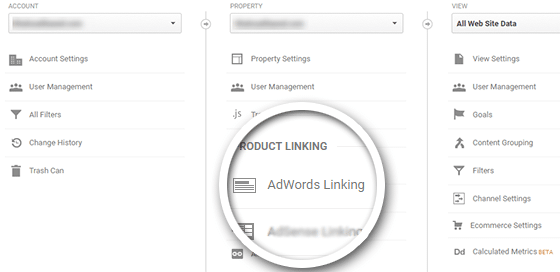 Select the right AdWords account and click Continue.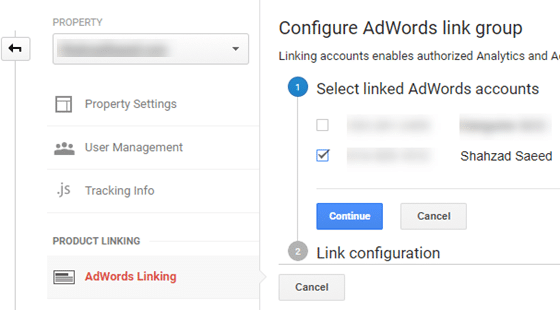 Specify an appropriate title for the link group and toggle On the link for the right view.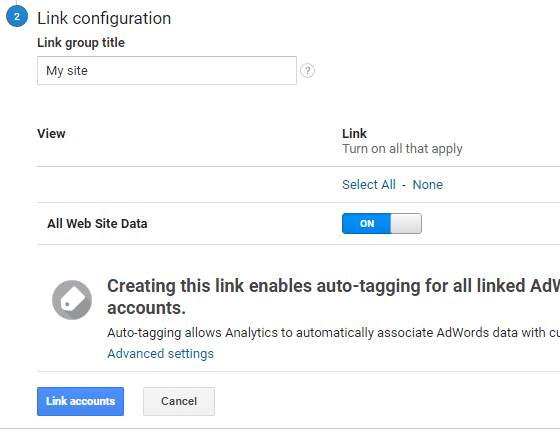 Congrats! Your accounts are now linked.
Leveraging the Possibilities of Linking Analytics With AdWords
If you want to leverage the benefits of importing your Analytics data into AdWords, you need to ensure that Google Analytics can properly track your customer's interactions whether it is form submissions, ecommerce interactions, etc.
Setting up Google Analytics on your site can be tricky especially if you run an online store or if you want to track the performance of your email optins you place all over your site.
Using MonsterInsights is the easiest way to track all your customer interactions data and collect them in Google Analytics. Below are a few recommendations for you if you want to import your Analytics data into your AdWords and vice versa.
That's it!
We hope this guide helped you to find out how to use Google Analytics for AdWords conversion tracking. If you're running remarketing campaigns, you might want to collect WordPress visitor demographics data in Google Analytics.
You can also follow us on Twitter and Facebook for more free tutorials.