Wondering how to build and grow your email list quickly?
To run successful email marketing campaigns, you must have an email list that keeps growing.
Even if you've got a big email list, it naturally shrinks by 20-30% every year. People on your list change their email addresses or they simply unsubscribe because they're no longer engaged with your business. They might no longer need your service, or are no longer interested in your products.
That's why it's essential to continuously work on growing your email list. But what are the best ways to do that effectively?
In this article, we'll share how to grow your email list in 16 different ways.
The Best Tools for Growing Your Email List
In our list below, we're going to be mentioning some incredibly useful tools that you can use to grow your email list. Here's a quick look at them beforehand:
How to Build and Grow Your Email List Daily
Here's a quick summary of ways to grow your email list every day. You can skip ahead to any step you're interested in reading, or scroll through to read them all.
1. Create a Simple Yet Attractive Signup Form in Your Sidebar
Assuming that you've started a little with email marketing, you may have already added an email sign up form on your website sidebar. It's the most common location for email signup forms, so visitors usually know to look in that area.
But are yours simple and user-friendly to fill out? Do they look good and stand out enough to notice?
To have your website visitors subscribe to your list, you need to create attractive yet straightforward email sign up forms. For example, here's an example from OptinMonster's sidebar: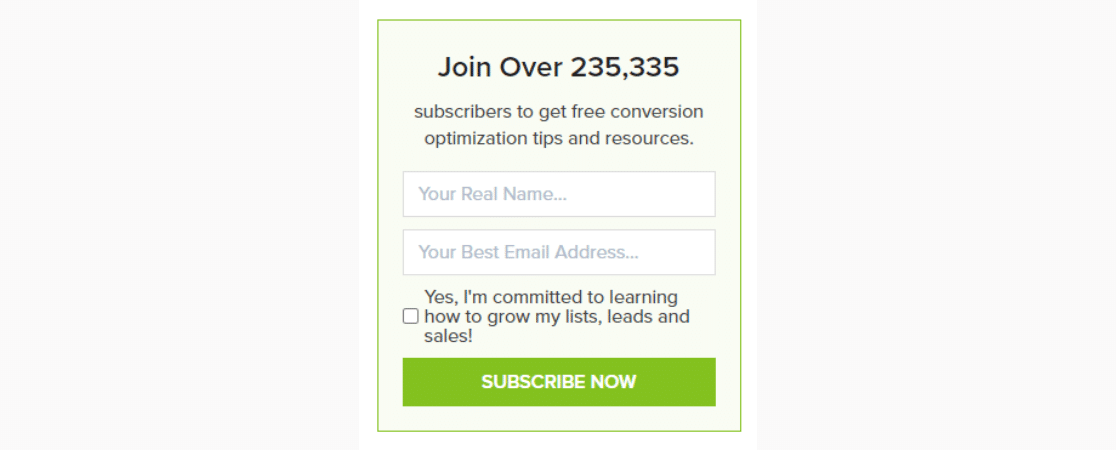 You can create a simple email sign up form like this one by using OptinMonster, the most popular lead generation tool in the market. For more details, you can check out OptinMonster's sidebar optin forms page.
2. Use Attention Activation Feature for Inline Campaigns
If you're using an inline campaign (in line with/embedded within your content on the page) to grow your list of email subscribers, then there's an amazing feature you can use for any page on your site: Attention Activation. Attention Activation is a feature that helps to pull your visitors' attention towards the email sign up box.
How does it work? As users scroll through a page, the content on the page will fade away when they reach your inline campaign. And as they continue to scroll down the page, everything returns to normal automatically.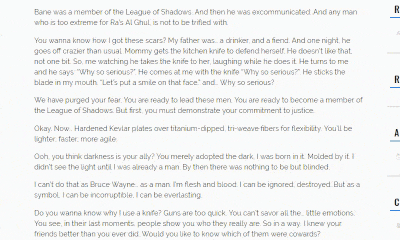 To use this feature for building your email list through OptinMonster, simply head over to the campaign builder, click Inline Settings, slide the toggle for activating Attention Activation feature, and Save your campaign. For a tutorial, check out How to Create an Inline Form in Under 10 Minutes.
3. Add a Signup Checkbox to Your Contact Forms
Another simple tactic for growing an email list is to add a signup checkbox to your regular contact forms.
If you have a contact us page, widget, or other location with a standard contact form, then you can add a signup checkbox to it and start collecting emails. Users can join your newsletter with just a single click while filling out your contact form, and you'll get more email subscribers.
This technique is very simple but effective because the users submitting your contact forms are the people interested in your business. So, having them in your mailing list is highly beneficial.
You can create contact forms with a signup checkbox in WordPress using the most beginner-friendly WordPress form plugin, WPForms. It lets you connect your contact form with your favorite email marketing services and collect emails.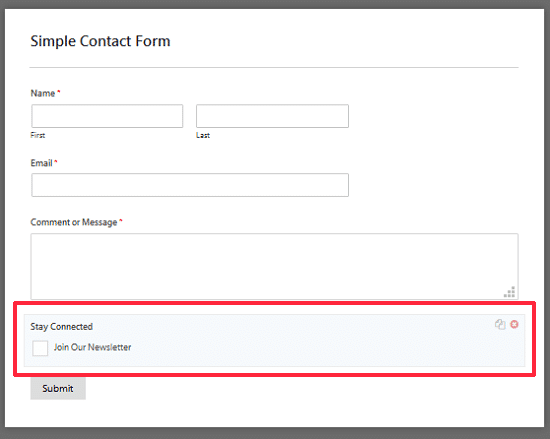 4. Add Floating Bar Signup Forms on Your Site
Adding floating bar signup forms is another highly effective strategy for growing your email list.
A floating bar is a sticky and easily noticeable campaign that attaches to the top or bottom of your website. It moves with the users scrolling through your website, and it's less intrusive than a popup.

You can create beautiful floating bars on your website using OptinMonster. For more details, see OptinMonster's floating bar feature.
5. Add a Countdown Timer on Your Website
A countdown timer is another highly effective email list building strategy you can use. It uses the FOMO (Fear of Missing Out) strategy and creates a sense of urgency that tempts the users to sign up fast.
You can also use a countdown timer to boost sales on your online store. If you're offering a discount on your products, then countdown timers are one of the best campaigns you can use.

Creating a countdown timer is also easy with OptinMonster. For more details, see our step by step guide on how to add a countdown timer in WordPress.
6. Create Exit-Intent® Popups
Exit-Intent® is a smart technology with an ability to detect user behavior on your site and show a popup at the exact moment they're about to exit your site.
Built by OptinMonster, it's one of the most highly effective email list building techniques ever.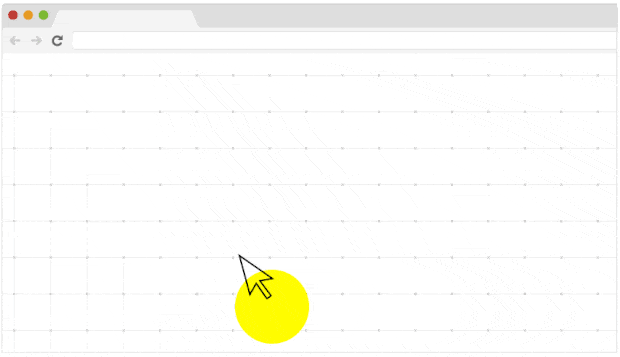 Using this technology, you can turn some of your abandoning visitors into subscribers and customers. Visit OptinMonster for more on Exit-Intent® Technology.
7. Use a Gated Content Method
Gated content is using a great piece of content like an in-depth tutorial, booklet, or other high-value content or asset that you only have available for those who enter their email addresses on your site. In other words, you're offering some useful content to your users in exchange for their email address.
This content locking method works amazingly well because there's a clear incentive for users to fill out the form.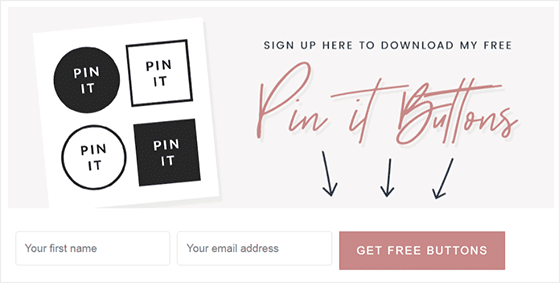 You can easily create these types of forms on your website using OptinMonster's content lock feature.
8. Run a Giveaway on Your Website
Want to grow your email list as quickly as possible? Running a giveaway is one of the fastest ways to get more email subscribers and visitors on your website.
Giveaways include the fun and excitement of winning, so they naturally attract and engage more visitors on your website.
When you run a giveaway, you can add multiple ways to enter that benefit your business and extend your reach. For example, you can give users more entries for subscribing to your newsletter, following you on social media, watching a video, leaving a comment, and much more.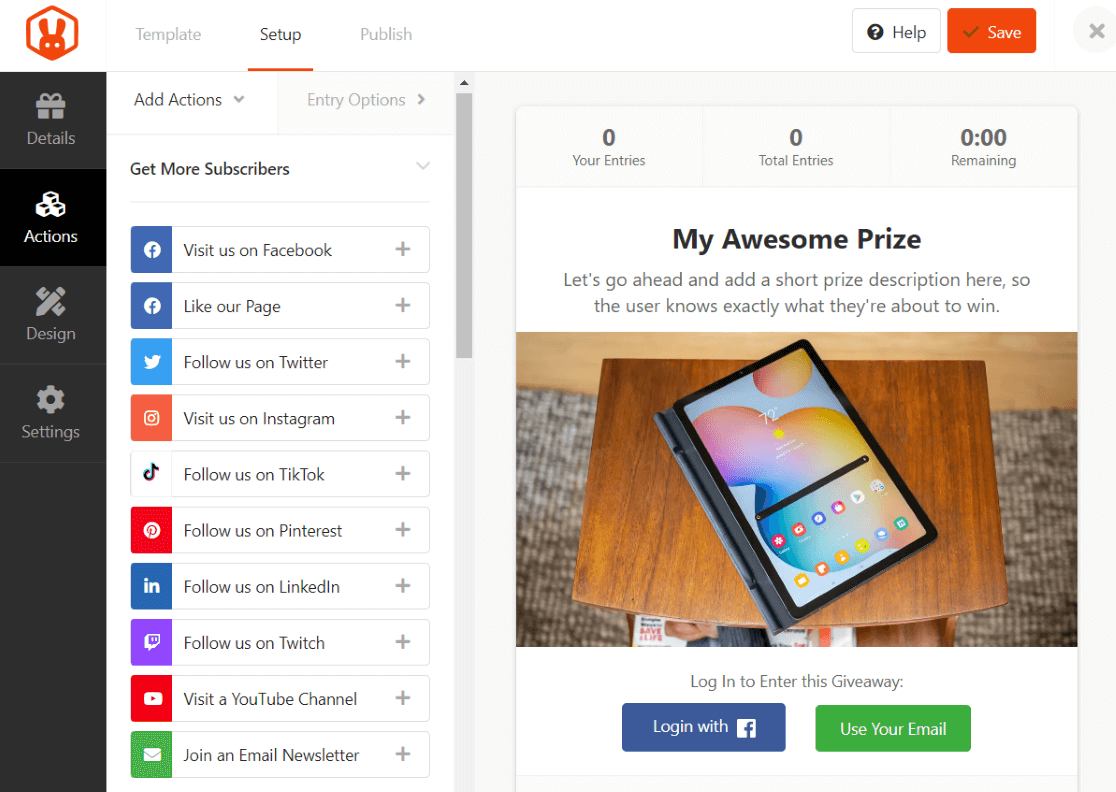 If you're using WordPress as your website platform, then you can use RafflePress plugin to create highly engaging giveaways. For more details, see our beginner's guide on how to do a giveaway on your WordPress site.
9. Use Social Proof to Get More Subscribers
Social proof is a psychological phenomenon where people follow the actions of others. In other words, it's the tendency for people to take part in socially approved and trusted activities.
You can use this technique to get more subscribers. For example, showing the number of people who have already signed up for your newsletter encourages new visitors to sign up.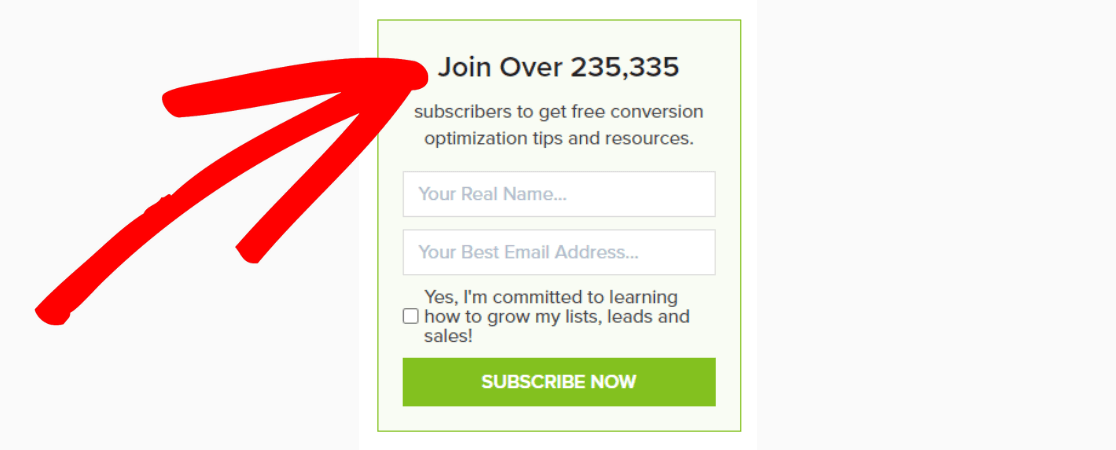 Another way to show social proof and trigger FOMO is with a plugin like TrustPulse.
TrustPulse is a marketing platform that uses real user data to display social proof popups like this one:

Seeing real user activity on your site can help trigger FOMO for for your other visitors, and the popups can absolutely be used for newsletter signups!
For more ideas, check out our list of the best WordPress social proof plugins.
10. Add 2-Step Optin Campaigns on Your Content
Two-step optin campaigns use a psychological principle called the Zeigarnik Effect. According to this principle, people are more likely to complete an action if they themselves started it.
Using this principle, OptinMonster offers their MonsterLinks 2-Step Optins feature. It allows you to turn any text, image, or icon into a 2-step optin campaign. So, when visitors click on the text or image, an attractive email option appears.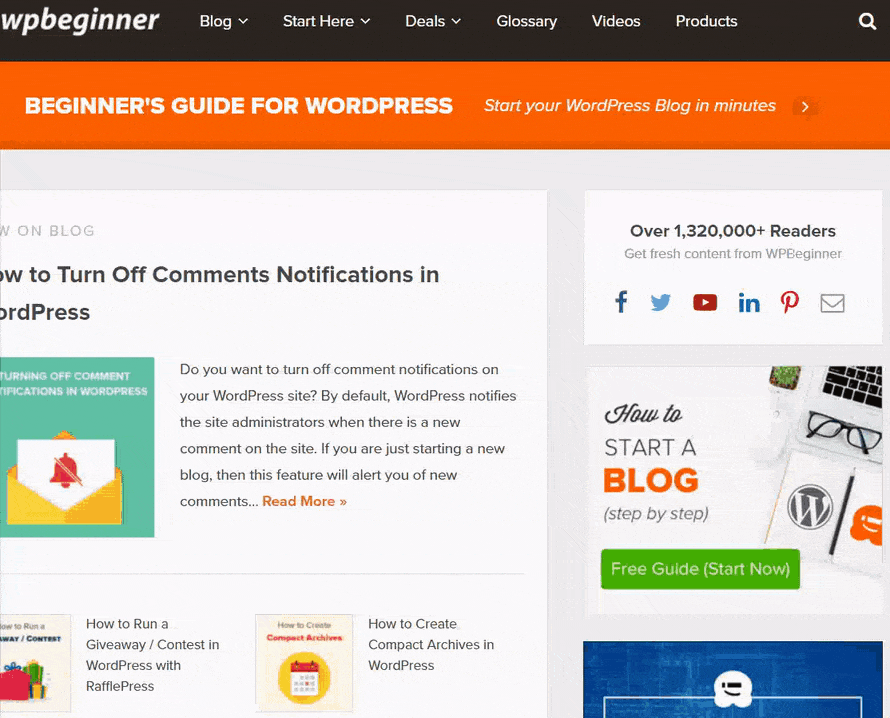 Users are more likely complete the optin form because it's triggered by their own click. This is another great way to grow your email list quickly!
11. Use a Fullscreen Welcome Mat on Your Website
Another fantastic feature of OptinMonster is the fullscreen welcome mat. A fullscreen welcome mat is an overlay campaign that appears the minute a visitor lands on your website.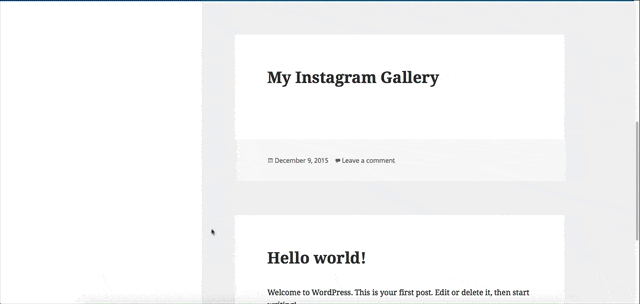 It allows you to present an exciting offer or coupon, new product, opportunity to sign up, or other brand information as the visitors enter your site. This helps you to immediately grab your users' attention.
12. Use Coupon Wheel Optins
Similar to the giveaway method, coupon wheel optins are also highly effective for collecting more emails.
Coupon wheel optins use gamification to attract more users to join your mailing list.
Like a real coupon wheel, you can create a spin wheel with different discounts, and users need to enter their email address to try it. It's really an attention-grabber!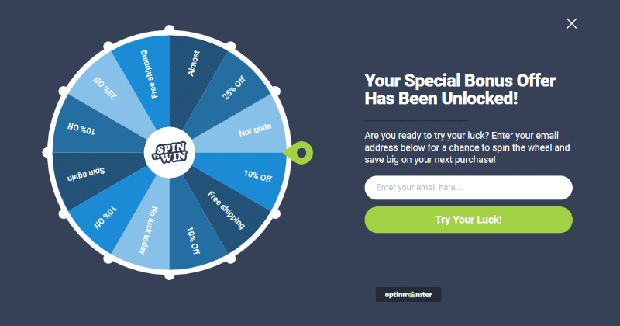 You can learn more by visiting OptinMonster's Coupon Wheel Optins page.
13. Add a Sign-Up Button on Your Facebook Page
If you've got a Facebook page for your business, then adding a Sign Up button is an easy way to grow your newsletter list.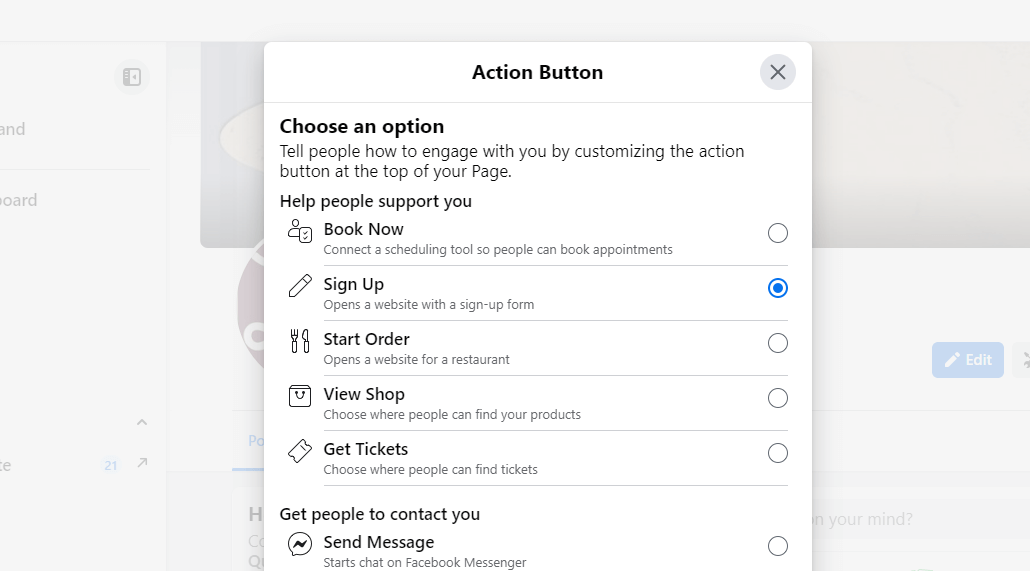 To learn more about adding a CTA to Facebook, check out Facebook's tutorial.
14. Create After Post and Inline Optin Campaigns
Another easy email list building trick you can use is to create after-a-post or inline optin campaigns. It's a great way to collect emails from your engaged readers.
If you've got long blog articles and users are reading them, then they're an engaged audience. Collecting the emails of such users can give you many benefits.
Using OptinMonster's Inline Forms, you can easily create email newsletter signup forms or content locking forms and display them after the content or within it.

For more details, you can see this beginner's guide on how to create inline campaigns with OptinMonster.
15. Create Conversion-Focused Landing Pages
Creating a landing page that's super focused on getting visitors to sign up for your email list is essential, and with SeedProd, it's easy too!
For instance, you can create a landing page with a single offer on it, like a downloadable asset or a coupon. SeedProd has 100+ landing page templates that you can use to get started. Then, share the link to your new landing page on social media, or anywhere!
16. Add Timed Lightbox Popups on Your Site
Lightbox popups are one of the most common strategies used for list building. However, many users find them annoying as they appear at an inappropriate time.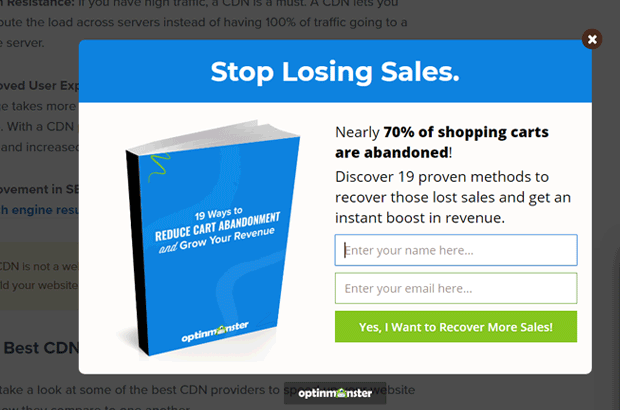 You can solve that by creating timed lightbox popups with OptinMonster. OptinMonster allows you to set various display rules for your popups and trigger them at the right time.
You can set up time-based trigger, scroll trigger and exit-intent trigger for popups and display them when users are more likely to fill that out. For more details, you can see this OptinMonster Lightbox Popups page.
Now you know how to grow your email list quickly! You'd probably also love our article on 32 Marketing Hacks Guaranteed to Grow Your Traffic.
Not using MonsterInsights yet? What are you waiting for?
And don't forget to follow us on Twitter, Facebook and YouTube for more helpful reviews, tutorials, and Google Analytics tips.