Are you looking for the best WordPress plugins to grow your website fast?
With over 55,000 official free plugins and almost the same number of premium plugins, you've plenty of tools to optimize your website in WordPress.
However, it's quite a tricky job to pick the best plugins from such an extensive collection. But don't worry, we're here to help you!
In this article, we'll share with you the best WordPress plugins and tools (free and paid) that are essential in 2020.
Best WordPress Plugins for 2020 – Quick Overview
Let's get started with a quick overview of the best WordPress plugins on our list.
Since it's a lengthy read, we've grouped different plugins into categories. So, you can jump ahead to any plugin you want to read about.
Best WordPress Plugins to Grow Your Business
When it comes to growing your business, you need tools that can help you make the right decision based on data, generate leads, boost user engagement, increase traffic, send out emails, and more.
Here are our top picks for the overall best WordPress plugins you can get your hands on to double and triple your website's growth.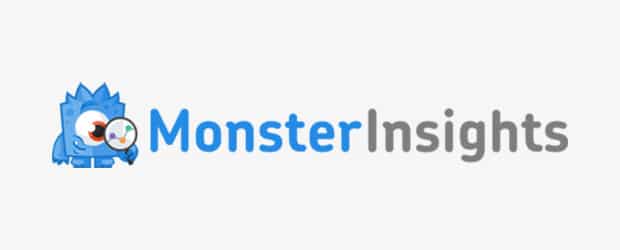 Google Analytics is one of the most popular marketing tools widely-used by professionals as well as beginners. It helps you understand exactly how users find and use your website so you can make informed marketing decisions.
MonsterInsights is the best WordPress plugin that helps you use Google Analytics like a pro and grow your business with confidence. It allows you to set up Google Analytics in WordPress easily and provides you with detailed reports on your website traffic and their interactions with your site.
With MonsterInsights, you can set up advanced tracking like eCommerce, forms, ads, custom dimensions, etc. with ease. And, you can see all the analytics reports within your WordPress dashboard without having to navigate away from your site.
Pricing: Starts from $99.50 / year. (Free version is also available.)
Get started with MonsterInsights today!
Want to know how we choose the best plugins? We'll reveal that at last. Read on!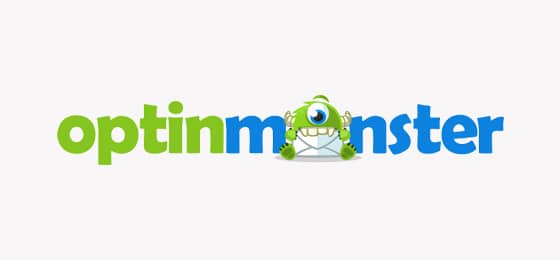 OptinMonster is the best lead generation software available on the market. It helps you to convert your website traffic into leads and boost your conversions and sales.
With OptinMonster, you can create beautiful email optin forms and display them strategically on your site. You can create different types of campaigns including lightbox popups, inline forms, sidebar forms, countdown timers, etc. and use smart triggers to display them on your site to the right people.
OptinMonster's signature Exit-Intent technology helps you convert abandoning visitors into subscribers and customers. Other triggers, like scroll trigger, MonsterLinks 2-step optins, InactivitySensor, etc. are also very effective. OptinMonster is nothing less than a phenomenal tool to help you grow your email list faster than ever.
Pricing: Starts from $9 / month.
Get started with OptinMonster today!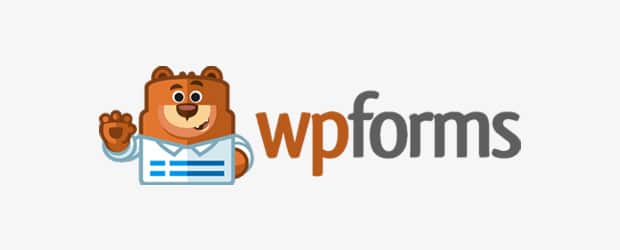 One of the most common strategies used by successful marketers is creating connections with customers. And, WPForms is the right tool for that.
It's a powerful WordPress forms plugin that allows you to create simple contact forms as well as advanced forms like order forms, payment forms, donation forms, survey forms, and polls. It's one of the most popular WordPress plugins in the world.
WPForms is a user-friendly and straightforward plugin anyone can use without touching any code. You can find pre-built form templates to quickly start making forms. Plus, it features an intuitive drag and drop form builder.
Then, you can embed the forms easily in blog posts, pages, sidebar widgets, footer areas, etc. quickly. WPForms is a great form builder plugin and marketing tool for WordPress.
Pricing: Starts from $39.50 / year. (Free version is also available.)
Get started with WPForms today!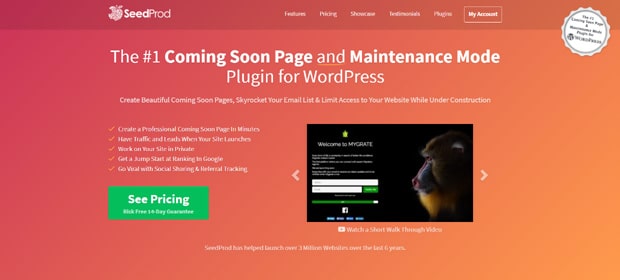 If you're planning for a big launch of your new website, then SeedProd is the plugin you need to start with. It allows you to create a professional coming soon page in a matter of minutes, and start an online buzz for your new site.
SeedProd is the #1 coming soon page and maintenance mode plugin for WordPress. It comes with over 50 beautiful themes, 500,000 free background images, and 750 Google fonts to let you create a stunning coming soon page.
The plugin has integration with the best email newsletter tools like ConvertKit, MailChimp to let you collect emails. It also has a password-protect feature to allow your clients special access.
Pricing: Starts from $37 / year.
Get started with SeedProd today!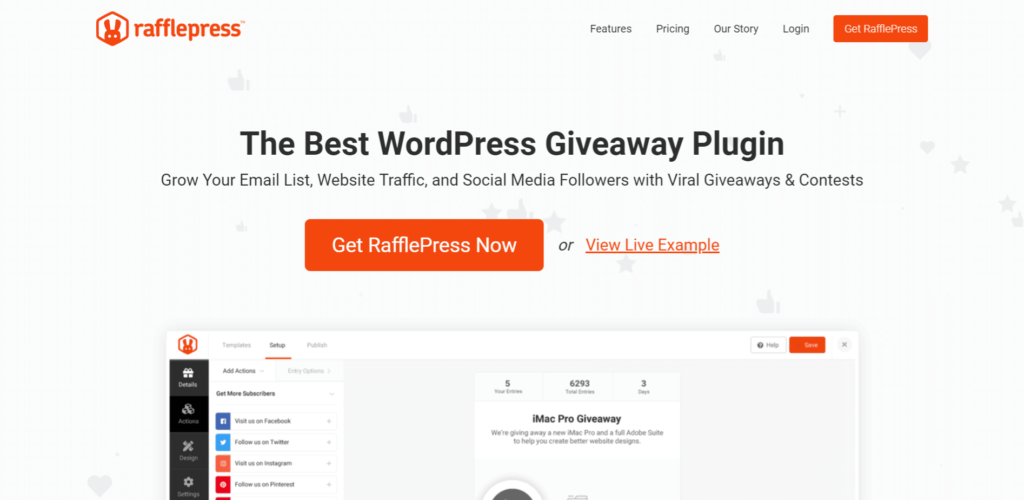 Looking for an easy way to skyrocket your website traffic, grow your email list, and get more social media followers?
Then you need RafflePress, the best giveaway and contest plugin for WordPress.
RafflePress lets you create viral giveaways in minutes with easy pre-built templates, drag & drop giveaway builder, and built-in fraud protection. Your giveaways will be beautifully designed and mobile-responsive so people can enter on any size device.
Plus, RafflePress integrates with your social media platforms and email marketing services so you can easily grow your followers and subscribers.
You can get started for free with RafflePress Lite. To unlock all the powerful features you need to supercharge your growth, you'll need RafflePress Pro.
Pricing: Starts from $39.20/ year. (Free version is also available.)
Get started with RafflePress today!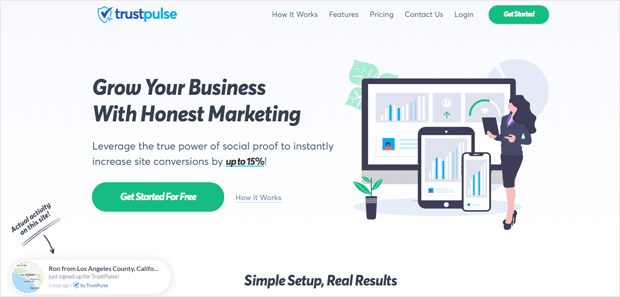 Using social proof on your website helps to increase trust for your company and improves your site conversion rate. It's a very effective marketing technique.
The best way to add social proof in WordPress is by using the TrustPulse plugin. It is the most powerful social proof plugin for business websites.
Using TrustPulse, you can track purchases, downloads, or registrations on your website and display attractive social proof notifications. We use TrustPulse on our product landing pages on this website, and our other sister products OptinMonster, WPForms.
TrustPulse also works as a FOMO (fear of missing out) plugin as it creates a feeling of urgency with swift notifications.
Pricing: Starts from $4 / month. (Free plan is available for up to 500 sessions per month.)
Get started with TrustPulse today!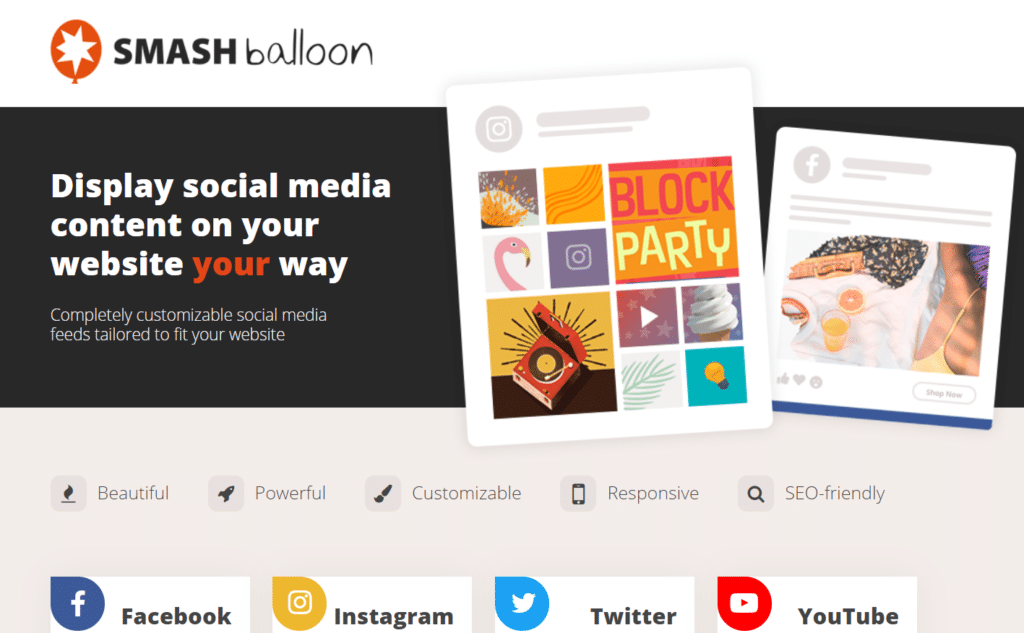 Smash Ballon is one of the best WordPress plugins for displaying your social media content on your website. Using the plugin, you can display and customize social feeds the way you want. It offers beautiful layouts that are mobile responsive and SEO friendly.
Smash Ballon is highly popular among WordPress users and has over 1 million active users with an average rating of 4.9 out of 5.
It offers multiple WordPress plugins for different social media platforms. Here's a closer look at each:
Pricing: Starts from $49 per year with a 30-Day money-back guarantee.
Get started with Smash Ballon today!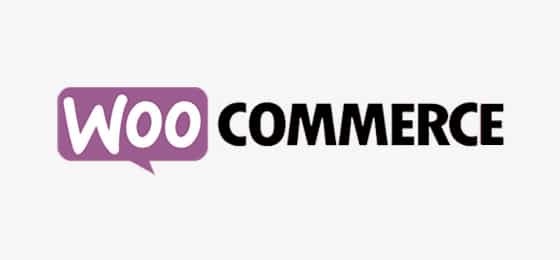 WooCommerce is the official eCommerce plugin for WordPress. It enables you to sell digital as well as physical products from your WordPress site. It's useful for you if you want to sell anything from your business site.
You can download the WooCommerce core plugin from WordPreess.org; however, it has limited options for a full-fledged eCommerce site. You can use its premium extensions for advanced features.
Pricing: Free (Paid WooCommerce Extensions available).
Get started with WooCommerce today!


Emails are very important for digital marketing. So, the failure of email deliverability can cause you a huge loss. But you're not alone: WP Mail SMTP is here to help you.
It's a handy free WordPress plugin that fixes your email deliverability by reconfiguring the wp_mail() PHP function to use a proper SMTP provider. While WordPress sites, by default, use a PHP mail function to send emails, most of the WordPress hosting providers aren't well-configured for that which, in turn, create issues with deliverability.
So, the plugin helps you solve the issue by reconfiguring the wp_mail() function to use a trusted SMTP service. SMTP is the industry standard for sending emails.
Pricing: Free.
Get started with WP Mail SMTP today!
Best WordPress Plugin for SEO
Now, are you trying to increase organic traffic on your website? There are tons of WordPress plugins you can use to help you with search engine optimization (SEO).
We've picked some of the best plugins that you can use to optimize your content and make sure your website is functioning smoothly for search engines. Check them out…


SEO is yet another important aspect of digital marketing. As Google gets the most internet traffic, you can get the most organic traffic if your site gets better ranking in search results.
Yoast SEO is the best WordPress plugins for SEO. It helps you to make your entire website's content SEO-friendly. It analyses your blog content and provides an SEO score, and also provides you with suggestions on how to make improvements.
Furthermore, it takes care of the technical stuff like robots.txt, permalink URLs, sitemaps, include a category for WordPress site, etc. and is continuously updated with Google's latest algorithms.
Yoast SEO is one of the most downloaded WordPress plugins on the internet.
Pricing: Starts from $89 / year. (Free version is also available.)
Get started with Yoast SEO today!

Speed optimization is necessary for all types of websites. Enhanced website speed helps you to improve your search engine rankings as it's an important ranking factor for Google. Plus, you can ensure more happy users by offering a fast-loading website.
Caching plays a vital role in improving WordPress speed. So, W3 Total Cache is a must-have plugin for all WordPress sites. It's the best WordPress caching plugin out there. It creates a cache for every part of your WordPress site and improves your server's performance.
Also, W3 Total Cache offers a WordPress CDN module to help you easily integrate your site with content delivery networks (CDNs).
Pricing: Free.
Get started with W3 Total Cache Plugin today!


Google XML Sitemaps is one of the most loved free WordPress plugins in the official WordPress plugin repository. It's a great WordPress SEO plugin that helps to improve SEO by creating XML sitemaps.
XML sitemaps help search engines better index your site as they allow the search engine crawlers to see the complete structure of your site. Thus, this helps your website get better rankings in search results.
Also, it notifies all the major search engines like Google, Bing, Yahoo, Ask.com, etc. each time you publish new content. It's simple and easy to use.
Pricing: Free.
Get started with Google XML Sitemaps today!

Duplicator, as its name suggests, helps you to duplicate your website data. It's useful when you need to move your website data from one location to another, like moving to a new host. This is also helpful for creating site backups.
Using Duplicator, you can clone the live site data and install it on the localhost for moving your site. Then, with the help of localhost data, you can move your site to a new web host without downtime.
Pricing: Free.
Get started with Duplicator today!


Broken Link Checker is one of the most user-friendly WordPress plugins ever made.
Just as its name says, Broken Link Checker is a plugin that monitors your site for broken links and missing images. If it detects any broken links or missing images, it immediately notifies you so you can instantly fix them.
Furthermore, it can make broken links display differently in posts and prevent search engines from following such links. Thus, the plugin saves you from negative SEO rankings.
Pricing: Free.
Get started with Broken Link Checker today!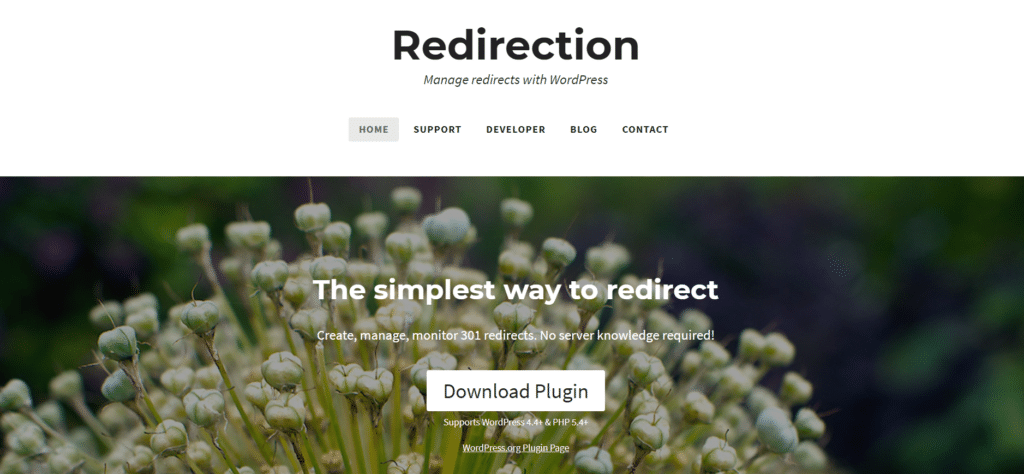 Redirection is a leading WordPress plugin that handles all your 301 redirects. It also helps you keep track of 404 errors on your website and tie up any loose ends.
There are over 1 million installs of the Redirection plugin. It can handle as many redirections as you want, no matter the size of your website. The plugin gives you instant access to how many redirects are running on your website in the backend.
It also helps to improve the user experience by highlighting which posts and pages aren't loading right. This way you can these pages and provide a smooth website experience to your visitors.
Pricing: Free.
Get started with Redirection today!
Best WordPress Plugin for Security
We're often asked, what's the best way to protect a website? It's important that you make your site safe from brute force attacks, malware, and all kinds of threats.
Here are some of the best WordPress security plugins you should use. These will safeguard your website, help you backup your data, and prevent unnecessary logins.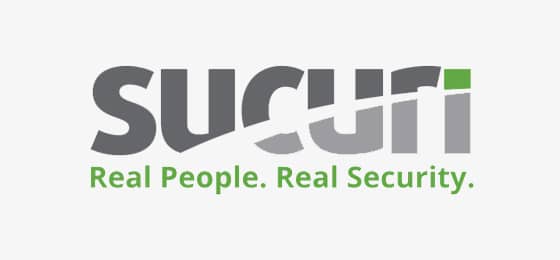 Sucuri is one of the most widely-used website security platforms on the market. It offers security solutions to websites run on CMS platforms like WordPress, Joomla, Drupal, Magento, etc.
Sucuri's security service includes protection and quick recovery from website hacks, DDoS attacks, Blacklist warnings, etc. It also helps to prevent security issues by continually monitoring your site against threats.
Besides, it features website backups, performance optimization, quick threat alerts, and dedicated support from an expert team. Sucuri takes care of your website security entirely.
Sucuri offers a free plugin for basic website protection.
Pricing: Starts from $199.99 / year. (Free version is also available.)
Get started with Sucuri today!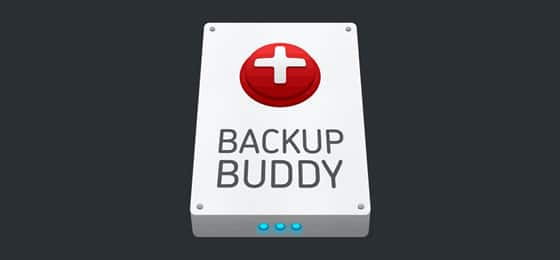 Although you may use the best security measures, there can be loopholes sometimes where hackers and spambots can attack. Such an attack can sometimes result in the loss of your entire database and files. However, you can recover your site if you have a backup.
BackupBuddy helps you to create complete backups for your WordPress website. Plus, it helps you to easily schedule automatic backups, store your backups to the Cloud, restore, and migrate your site with the backup files. Besides, you can perform quick malware scans and avoid security issues on your site.
BackupBuddy will send you instant email notifications after it finishes its tasks so you can always be sure that you have the latest backup of your site.
Pricing: Starts from $49 / year. (Free version is also available.)
Get started with BackupBuddy today!

Although you set a strong username and password to access your WordPress dashboard, it can sometimes fall prey to brute force password discovery. So, you'll need to use the Login Lockdown plugin to protect your site from such attacks.
It records the IP address and timestamp for every failed login attempt. If it detects more than a set number of failed login attempts, it disables the login function for that user for a specified period.
It's an essential WordPress plugin to keep your website secure.
Pricing: Free.
Get started with Login Lockdown today!
Top WordPress Plugin for Enhancing User Experience
If you want your WordPress website to stand out and attract users, then you need to pay special attention to user experience.
It's important to provide a smooth and seamless experience to users or you'll risk losing potential customers.
To help you out, we've selected some of the best WordPress plugins for improving user experience of your site.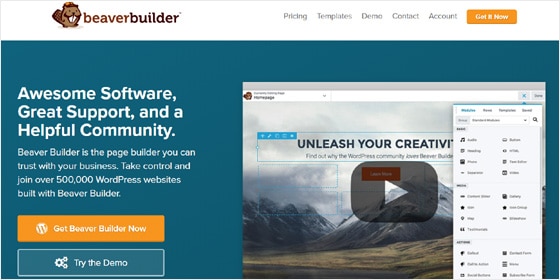 Beaver Builder is the best WordPress page builder plugin for creating beautiful landing pages. With this plugin, you can build high converting landing pages in a matter of minutes simply by dragging and dropping.
To help you quick-start creating a landing page, it offers dozens of beautiful page templates. You can pick one of them, customize it with your content, and publish it. You can edit your page entirely from the front end with its visual drag and drop interface.
This plugin is helpful if you have multiple products on your site and want to showcase them beautifully. The plugin is a free premium plugin so you can use its free version before making a purchase decision.
Pricing: Starts from $99 / year.
Get started with Beaver Builder today!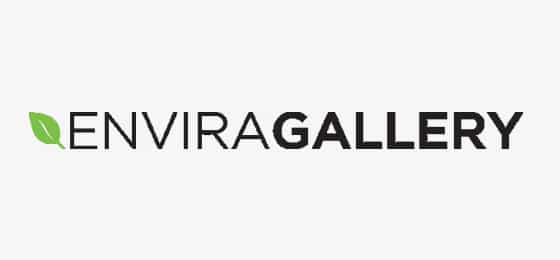 Envira Gallery is the best responsive image gallery plugin for WordPress. It helps you to create the stunning image and video galleries, as well as albums, on your WordPress site with ease.
Envira Gallery plugin comes with a simple drag and drop builder which you can use to create beautiful photography and video galleries in just a few clicks. There're dozens of pre-built templates available that you can use to customize the appearance of your galleries.
When you have an awe-inspiring portfolio section on your business site, there're increased chances for receiving more paid projects.
Pricing: Starts from $29 / year. (Free version is also available.)
Get started with Envira Gallery today!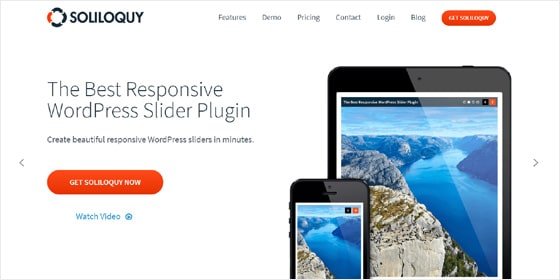 Soliloquy is a cool WordPress slider plugin that lets you create stunning sliders for your business website in just a few clicks.
It comes with an easy-to-use drag and drop interface for building images and video sliders. It's fully responsive so that your sliders will look great on all types of devices irrespective of the screen size and resolution.
Soliloquy comes with many beautiful slider templates that you can use to build sliders instantly. For a WooCommerce store, it also has a product slider option. You can even create a logo slider for different products.
Plus, it features fullscreen lightbox, dynamic sliders, SEO and performance optimized, integration with powerful third-party tools, and much more.
Pricing: Starts from $19 / year. (Free version is also available.)
Get started with Soliloquy today!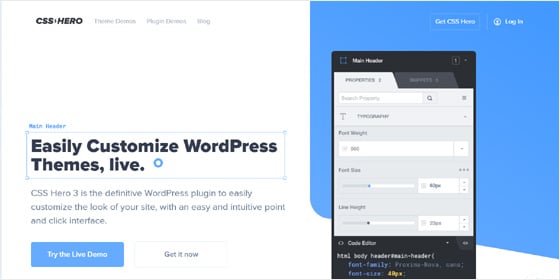 CSS Hero is an amazing WordPress plugin for improving your WordPress design. It enables you to customize your WordPress themes easily without touching any code. You can edit your entire website design live, from the front end.
Using this plugin, you can fully edit your website typography, color management, menu, and more. Plus, you can edit and control your site responsively for different devices separately to make sure your design looks great on all devices.
CSS Hero has in-built integration with the image repository UnSplash so that you have direct access to the high-quality copyright-free images.
Pricing: Starts from $29 / year.
Get started with CSS Hero today!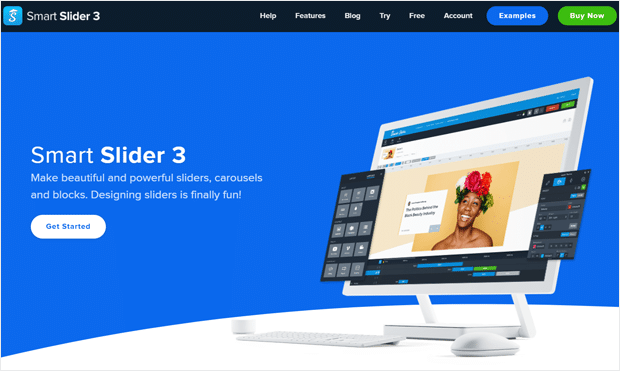 Smart Slider 3 is one of the most popular WordPress slider plugins in the market. It allows you to create fully responsive and beautiful sliders, carousels, and blocks on your WordPress site easily.
The plugin comes with over 100 professionally designed starter templates ready for use. You can pick one of them and get started quickly or create one of your own using its blank canvas.
It lets you design your sliders visually with drag and drop editor. It supports many layers with animations and effects for each.
Using Smart Slider 3, you can build various types of sliders, including image sliders, video sliders, layer sliders, carousels, full-page sliders, showcase sliders, and more. It's a good alternative for the Soliloquy plugin.
Pricing: Starts from $35 / year for 1 site. (Free version is also available.)
Get started with Smart Slider 3 today!

WP Smush is a powerful free WordPress image optimization plugin. It helps you to resize, compress, and optimize your images. When your images are optimized, it reduces your site's load time, meaning your visitors will see your content faster.
WP Smush automatically optimizes your images as you upload them. And, if you want to bulk compress the images in your media library, you can easily do that.
The best part is that it doesn't harm the quality of your images. It cuts down the unnecessary data and makes your pictures lightweight without losing quality.
Pricing: Free.
Get started with WP Smush today!

Insert Headers and Footers is the next best WordPress plugin for business owners with few-to-no coding skills because it helps you to add code to your theme's header or footer area easily without actually having to learn how to code.
Sometimes, you may need to add codes such as Google Analytics' tracking code, meta verification, custom CSS, etc. to your theme's header or footer area. But, to edit your theme's header.php and footer.php file, you'd need to have excellent coding skills. Plus, it can be risky to make changes to these files.
Insert Headers and Footers plugin saves you from all that. Another benefit of using this plugin is that your Google Analytics tracking code will not be lost, even if you change your theme.
Pricing: Free.
Get started with Insert Headers and Footers today!

Typography is one of the significant aspects of good design. If your theme doesn't have cool fonts, your website design may not be eye-catching enough to maintain your visitors' interests.
However, you can use the Easy Google Fonts plugin and solve this problem easily. It's a free plugin that lets you use 600+ Google fonts on your WordPress site. Using this plugin is easy; no coding is required. Even a beginner can effortlessly configure the plugin and add beautiful fonts in WordPress.
The plugin uses a live customizer so that you can preview fonts in real-time as you make changes.
Pricing: Free.
Get started with Easy Google Fonts today!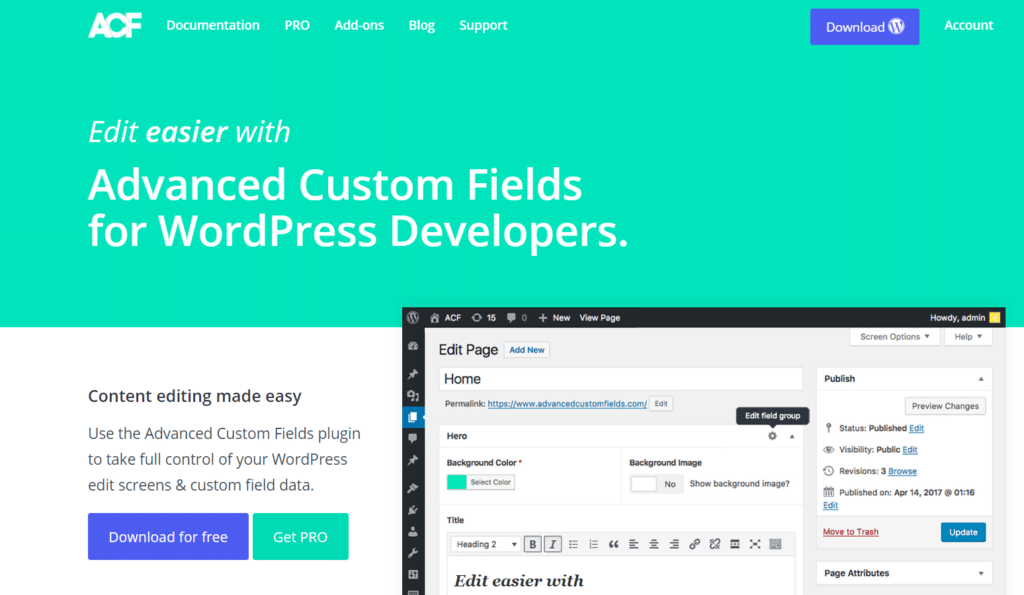 Advanced Custom Fields is an easy-to-use plugin that allows you to customize your website as per your needs. It's really useful for website creators that need the flexibility that isn't possible with WordPress's built-in designs.
But with Advanced Custom Fields, you can add over 30 different types of fields. To get you started, the plugin offers tutorials to guide you every step of the way.
Pricing: Free.
Get started with Advanced Custom Fields today!

Frequently asked questions (FAQs) are widely used on websites to answer common questions. By adding the FAQ section on your site, you can solve several queries your site visitors want to ask without having to manually reply to each visitor.
Quick and Easy FAQs is a free WordPress plugin that makes it easy to create beautiful FAQs in WordPress. You can display the FAQs in different styles like simple list style, toggle style, filterable toggle, etc.
In short, this plugin helps you to improve communication and increase your conversions.
Pricing: Free.
Get started with Quick and Easy FAQs today!

Inline Related Posts plugin helps you enhance user engagement on your WordPress posts by displaying related content inside your articles.
Most websites show related content after the end of articles due to which users need to scroll down the whole article to see the related content. But people can exit your post anywhere in-between if they don't find it useful.
So, the plugin can help you to keep your visitors on-site by displaying related posts. If they see the relevant content more useful, they can switch to that post instead of leaving your site. This technique is especially helpful for long articles.
This is a very simple-yet-interesting marketing strategy that can improve user engagement on your WordPress blogs.
Pricing: Free.
Get started with Inline Related Posts today!
Must-Have WordPress Plugins for Monetizing Your Site
Do you want to make money from your website? There are tons of ways you can start earning from your blog and convert your visitors into sales. Some of these include creating a membership site, adding affiliates, and more.
However, many website owners come across a problem when it comes to managing affiliates, ads, courses, and premium members.
This is where the best WordPress plugins for monetizing your site come in handy. With these plugins, you can keep everything organized and earn money while you sleep.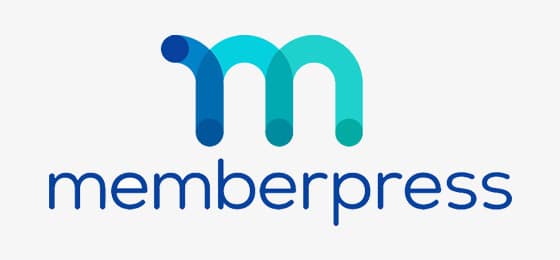 If you have unique and useful content, you can turn your website into a membership site and earn recurring income by selling memberships. MemberPress is the best WordPress membership plugin because it enables you to turn your normal business site into a full-fledged membership site.
It's actually one of the coolest WordPress plugins ever built.
Using this plugin, you can easily create multiple membership plans and specify what content to provide per access level. Then, you can sell the memberships and make your premium content accessible only to those who subscribed to one of your memberships.
MemberPress has built-in integration with the most popular payment gateways, including Stripe, PayPal, etc. so that accepting payments is easy. Also, it has integration with many other third-party tools such as email marketing software, affiliate software, podcasting, etc. to help you add more power to your site.
Pricing: Starts from $149 / year.
Get started with MemberPress today!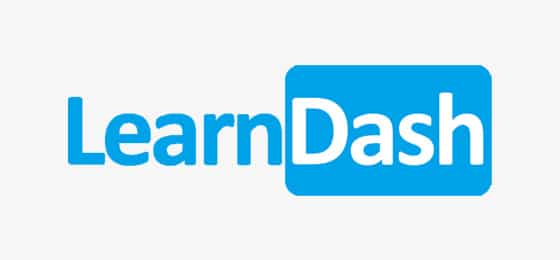 LearnDash is the best learning management system (LMS) available on the market. It's used by hundreds of the world's largest companies, major universities, training organizations, and entrepreneurs for creating and selling their online courses.
Using LearnDash, you can create and sell online courses from your WordPress website easily. It comes with a full set of powerful features for creating full-fledged online courses.
Some of its significant features are drip feed content to automatically deliver content in a predefined date, reward options to deliver certificates, points to the learners, and engagement triggers to interact with users based on their actions on your site.
Pricing: Starts from $159 / year.
Get started with LearnDash today!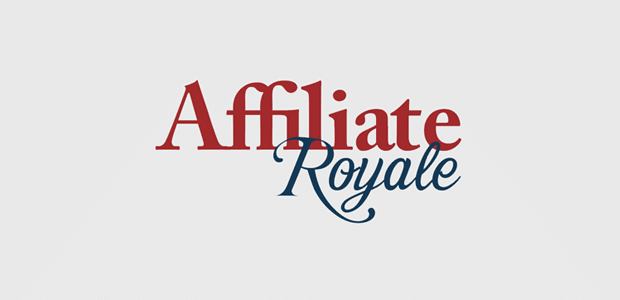 Creating an affiliate program is one of the most effective ways to increase sales on your website. With an affiliate/referral program, you can get more people to promote your products to a broader audience for a certain percent of commission money, and sell more.
If you want to create an affiliate program on your WordPress website, then Affiliate Royale is the best option available. It is the best affiliate program plugin that lets you create a full-fledged referral program in WordPress with ease.
With Affiliate Royale, you can easily track your affiliates' performance. You can monitor all the clicks and sales they're driving and manage their payments. Plus, it allows you to maintain your brand with your banners and links.
It works well with MemberPress, WooCommerce, and many other eCommerce plugins and tools.
Pricing: Starts from $85 / year.
Get started with Affiliate Royale today!
Affiliate marketing is a popular marketing technique nowadays that creates a win-win situation for companies as well as affiliate marketers. It's the process of promoting affiliate products and services via your channels and, in turn, getting a certain percent commission for each sale through your referral.
Pretty Links is the best WordPress plugin for affiliate marketers. It allows you to shorten your long and complicated affiliate links using your own domain name, and turn them into pretty, simple links.
Once you add the affiliate links to WordPress, the plugin will auto-link keywords with affiliate links on all your blog posts. Also, it tracks the number of clicks per link and provides you with comprehensive reports.
In a nutshell, Pretty Links is a powerful affiliate link management and tracking tool for WordPress. It lets you quickly shrink, cloak, track, and share your links.
Pricing: Starts from $59 / year. (Free version is also available.)
Get started with Pretty Links today!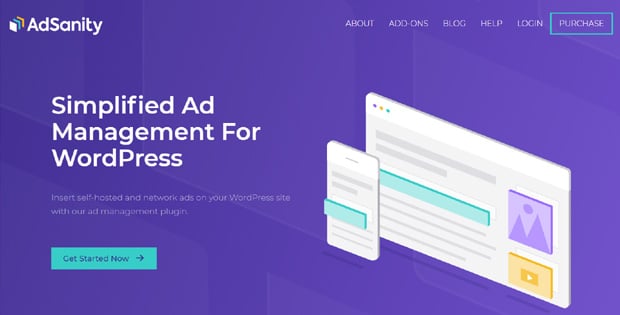 Advertising is a direct approach to marketing. Marketers in the literal sense are the people who market products and services to convince people to buy them. And, if you want to advertise your own products or affiliate products, you'll need a good plugin to manage them.
That's where AdSanity comes handy. It's the best WordPress ad management plugin as it lets you manage ads on your WordPress site in a beautiful way.
Using this plugin, you can easily create and add ads on your site. You can publish date-based or infinite advertisements with widgets, shortcodes, and template tags anywhere on your website. It allows you to add network ads like Google Adsense as well as banner ads directly onto your site.
Pricing: Starts from $49 / year.
Get started with AdSanity today!
Top WordPress Plugins for Customer Support
As you start to attract visitors to your site, you'll receive a lot of queries. To cater to all your visitors, it's important to use the best WordPress plugins for customer support.
Each of the plugins will help you respond to your customers in real-time, automate appointment bookings, and more.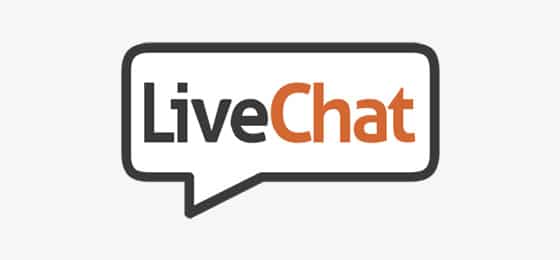 LiveChat makes it easy to add a live chat feature on your business sites and offer customer support instantly. It's a powerful live chat software you can use.
Using this software, you can easily set up live chat on your business website with just a few steps. Once it's set up, you can help your users with real-time responses to their queries.
Pricing: Starts from $16 / month.
Get started with LiveChat today!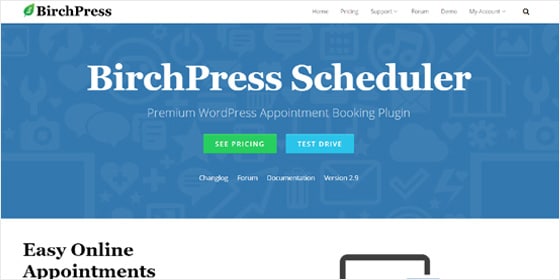 BirchPress is a premium WordPress appointment booking plugin that helps you to add online booking forms on your WordPress website. This is especially useful if you have a service-related business like a hotel, restaurant, dental office, etc.
By adding an online booking form, you can allow your website visitors to book appointments for your services in advance. This helps you to manage your team's work schedule in a more organized manner.
BirchPress is a powerful plugin that helps you to create booking forms, schedule booking, and accept payments online.
Pricing: Starts from $99 / year.
Get started with BirchPress today!
The Events Calendar is useful for creating events and displaying an events calendar in WordPress. It comes with powerful options to organize your events and display them beautifully on your site. You can add information about the event organizer, venue, time, attendees, and more on your calendar.
This is useful for businesses, universities, government institutions, or any other website which organizes programs, seminars, or any events.
By creating events on your website, you can pre-inform people about your event and make your event more successful with your preferred audience.
Pricing: Starts from $89 / year. (Free version is also available.)
Get started with The Events Calendar today!
Best WordPress Plugin for Social Media
Want to use the power of social media and reach a larger audience? With these best WordPress plugins for social media, you can share your content on different social media platforms in an instant.

Social sharing buttons are must-have elements for blog posts to reach out to a larger audience on social media. While most of the social share plugins slow down websites, Shared Counts free plugin comes to your aid without compromising speed.
Shared Counts is a high-performance social share and counter plugin that helps you to add social share buttons on your blog posts and displays the share counts. The plugin uses creative caching methods that make it super-fast every time, even on high-traffic websites.
The plugin is GDPR compliant and doesn't use cookies, tracking scripts, or collect user data.
Pricing: Free.
Get started with Shared Counts today!


Social media marketing is a comparatively new component in the digital marketing world, but it's a very effective one. It's a way of engaging the huge social media audience with your marketing content.
Revive Old Posts is an incredible plugin for social media marketing and content marketing. The plugin helps you engage people on social media with your old WordPress posts. You can automatically share your old WordPress articles using this plugin and drive traffic to your site.
The plugin allows you to choose the time between posts and the number of posts to share to make it organized. Plus, you can use hashtags to focus on topics.
Pricing: Free.
Get started with Revive Old Posts today!
Before wrapping it up, here's what we have promised above!
How to Choose the Best WordPress Plugin for Your Website?
WordPress plugins let you add extra functionality to improve your website design, marketing, and a variety of other aspects related to growth.
However, WordPress beginners cannot find the best plugins because they don't know how to choose them. Here're some simple tips you can use to find the best WordPress plugins.
1. User Reviews and Ratings
User reviews and ratings give you plenty of ideas on how the plugin works in reality. And, you can rely on them because they're the actual experiences of the plugin users.
You can find WordPress plugin reviews and ratings in the sidebar area on the official WordPress.org plugin pages.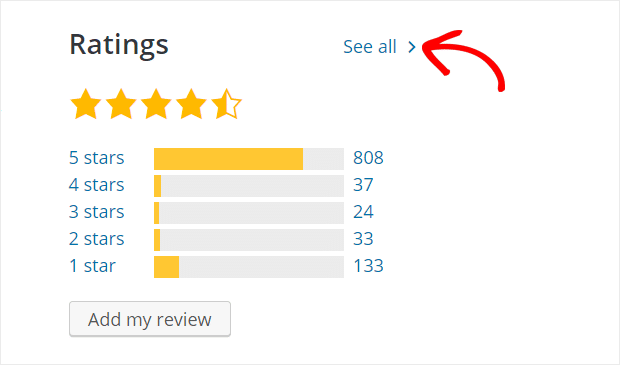 You can view full reviews by clicking on the 'See all' link in the Rating section.
For example, our plugin MonsterInsights has received 808 five-star ratings out of 1035 total reviews. The best part is that all the recent reviews are five-star ratings.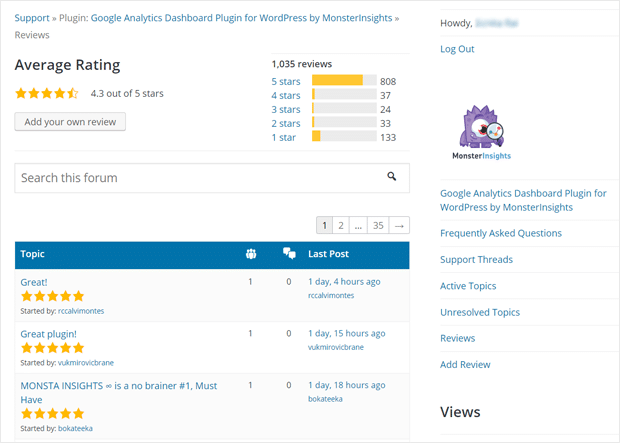 2. Customer Support
Customer support is another crucial thing to consider while choosing the best plugins for WordPress. You need a plugin that provides you instant support whenever you need it.
For official WordPress plugins, you can view the support forum in WordPress.org.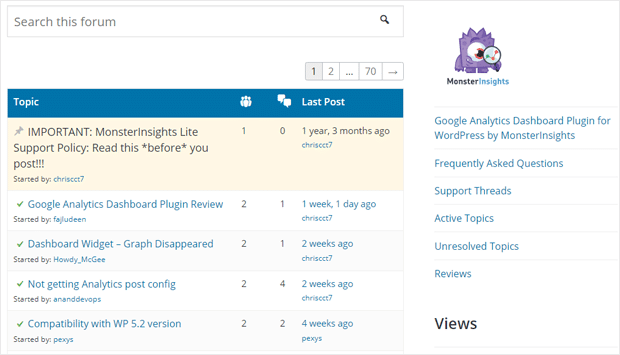 For example, the MonsterInsights support forum has all the questions already solved (the tick mark).
3. Plugin Screenshots
Plugin screenshots let you see how the plugin interface looks in the backend and frontend. You need a simple interface to work efficiently.
You can find the plugin screenshots in the WordPress.org Plugin pages.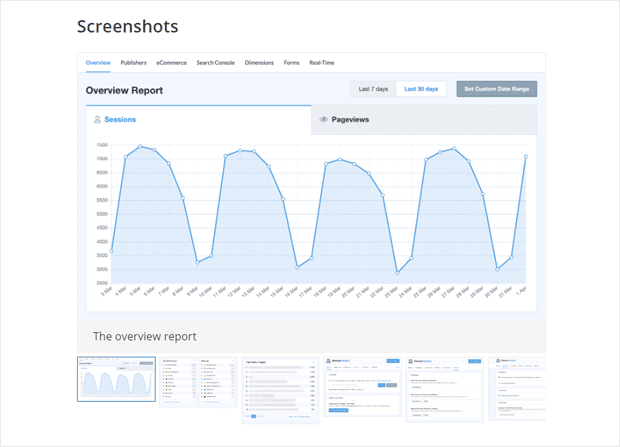 Free vs. Paid WordPress Plugins – Which Should You Choose?
As you can see from our list, there are many freemium and premium WordPress plugins. But users always ask us, which should they use, free or paid?
The answer to that question depends on your needs. Free WordPress plugins are excellent for you if you're just starting a website. In the beginning, using free plugins is an excellent way of saving costs.
In fact, some of the best WordPress plugins are free and also offer paid versions. So, you can start using free WordPress plugins and when your website grows, you can always upgrade to a paid version.
That said, free plugins for WordPress do lack support, as developers don't have any real incentive to answer user queries quickly.
This is where the premium or paid plugins become useful. They come with a limited warranty and real-time customer support to resolve all your problems.
Frequently Asked Questions (FAQs) about WordPress Plugins
Here are some frequently asked questions about the top WordPress plugins.
1. Are plugins free on WordPress?
WordPress offers over 55,000 plugins and most of them are free to use. Even premium plugins offer few features you can use for free on your site.
2. Which Google Analytics Plugin for WordPress is the best?
MonsterInsights is the best Google Analytics plugin for WordPress. It offers reports inside your dashboard and you can set up advanced tracking with a few clicks and without any coding using the plugin.
3. Do plugins slow down WordPress?
Some plugins can slow down your WordPress site. So, it's important to select the right plugin that is lightweight and doesn't use a lot of resources.
4. How many plugins should I use in WordPress?
There isn't an exact count for how many plugins you should have on your website. However, do make sure that your site doesn't slow down by having too many plugins installed.
And that's it!
We hope this article helped you find the best WordPress plugins and tools to grow your business website fast in 2020. You may also want to check out our list of best WordPress hosting services 2020.
Also, don't forget to follow us on Twitter and Facebook for more useful WordPress tutorials.