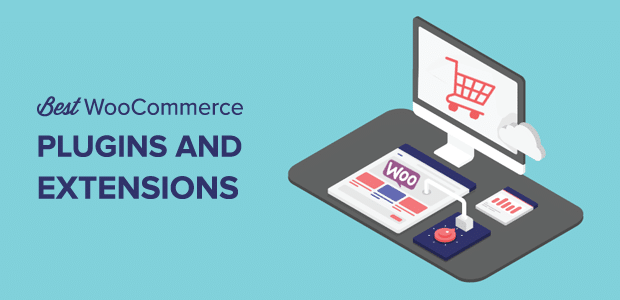 17 Best WooCommerce Plugins and Extensions for 2019
Are you looking for the best WooCommerce plugins and extensions for your online store? WooCommerce is the official plugin for building an eCommerce site in WordPress. However, it doesn't include all the advanced features you'll need to run a full-fledged online shop on its own.
That's where WooCommerce plugins and extensions come in handy. There're tons of powerful plugins and tools available to add useful features to your WooCommerce store, and help boost your sales.
In this article, we'll share the 17 best WooCommerce plugins and extensions to grow your eCommerce store faster.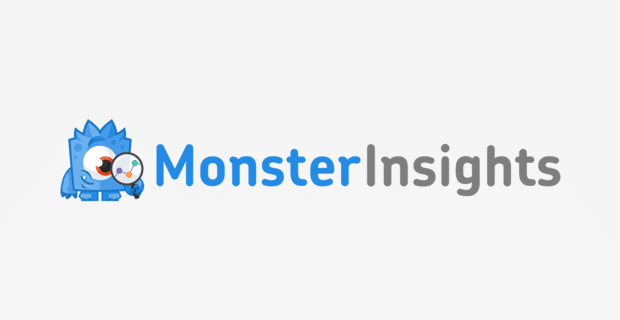 MonsterInsights is the most popular Google Analytics plugin for WordPress. It tracks your eCommerce site visitors' online behavior and provides you with detailed reports on exactly how they're interacting with your store.
The plugin comes with a powerful eCommerce addon for tracking the performance of your WordPress stores. It lets you easily track your eCommerce sales. Some of the key eCommerce reports include:
Once you have all these important reports in hand, you can make data-driven decisions to boost your WooCommerce sales.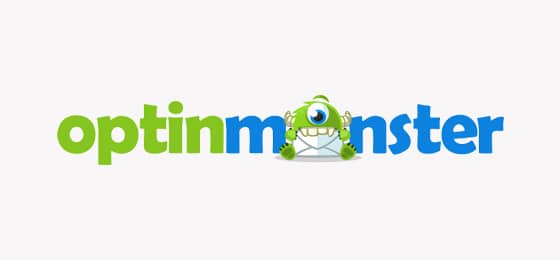 OptinMonster is the most powerful, most popular lead generation software available on the market. It helps you convert your website visitors into subscribers to grow your email list faster.
OptinMonster comes with highly effective features including its signature feature, Exit-intent technology. It's a smart behavioral technology that monitors the movement of your site visitors and prompts them with a targeted campaign at the exact moment they're about to exit your site.
You can use this feature to reduce cart abandonment and increase sales in your WooCommerce store.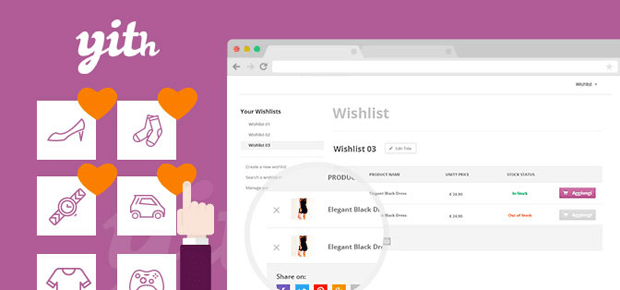 YITH WooCommerce Wishlist is a cool WooCommerce extension plugin to improve the user experience and indirect sales of your store.
The plugin allows shoppers to create a wishlist of the products they want to buy. This is useful during the holiday season when people are making shopping lists and buying gifts.
Also, visitors can share their wishlist via email or social media. This helps to increase your sales indirectly as friends and relatives of your customers use the list to buy .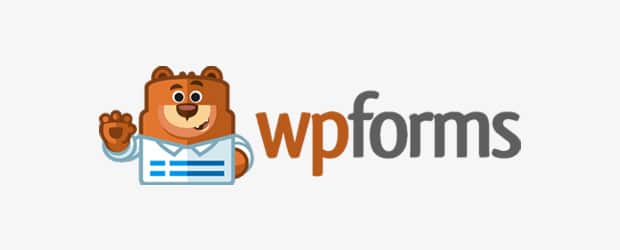 WPForms is a simple drag and drop form builder plugin for WordPress. It allows you to create a variety of online forms, including advanced forms like surveys and conversational forms, easily without using any code.
With WPForms, you can quickly build a beautiful contact form page for your online store. When your users/customers want to ask you anything, they can contact you via your contact page.
Besides, you can create surveys and quizzes to improve your user engagement. Conversational surveys also offer a fun way to collect user feedback about your products.

MailChimp is one of the most popular email marketing services available on the market. Their official WooCommerce plugin is MailChimp for WooCommerce.
When installed on your WooCommerce website, the plugin automatically syncs your customers and their purchase data with your MailChimp account. Then, you can send targeted email campaigns to them and make more sales.

WooCommerce Multilingual is a translation management plugin for WooCommerce. It comes as an extension of the WPML WordPress Multilingual plugin for WooCommerce-based websites.
It helps you to translate your WooCommerce products, categories, and everything throughout the checkout process into the language of your choice. You can also send emails to clients and admins in the same language.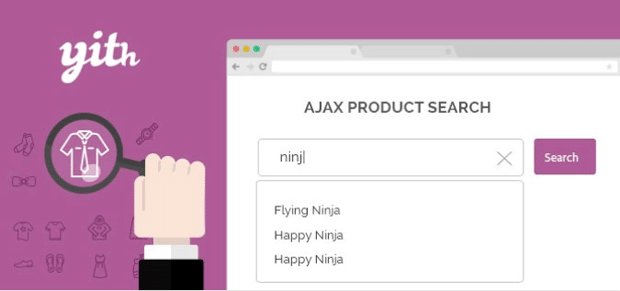 YITH WooCommerce Ajax Search plugin helps your customers to find what they're looking for in your store quickly. Instead of browsing across the entire store, they can search for a product they want and buy it instantly.
The plugin displays search results immediately as users start typing a product name in the search field. It's super fast and highly efficient.

PP WooCommerce Products Slider lets you create beautiful sliders to display your products in eye-catching new ways. You can add your best products to the product sliders and carousels to instantly visually engage your users.
Using the plugin, you can create as many sliders as you want and show them anywhere on your website.
YITH WooCommerce Compare plugin lets your users compare 2 or more products side-by-side so they can make informed buying decisions.
Often, shoppers cannot decide which product to buy as they find multiple products of the same nature. At such times of confusion, this simple comparison feature helps them quickly find out which product best suits their needs.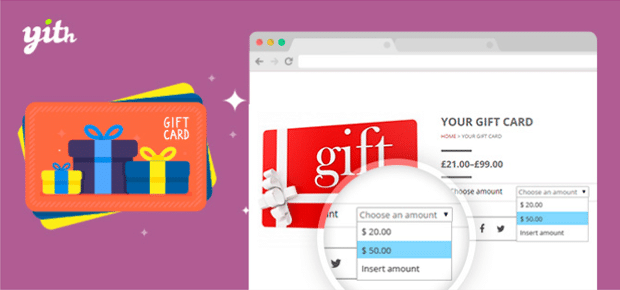 YITH WooCommerce Gift Cards allows your users to purchase gift cards of any amount and send them to their friends and relatives as a gift. The gift cards are prepaid vouchers which will enable their recipients to buy things from your store.
With gift cards, your customers have a low stress option to show others they care. They won't have to deal with the anxiety and confusion of picking out a specific product. On the other hand, the gift card recipients can now buy a product of their choice. Everyone wins!

Discounts are one of the best ways to boost user interest and increase sales. Because everyone loves getting a deal, you can ultimately sell more by offering discounts.
Discount Rules for WooCommerce allows you to create dynamic pricing and discounts in your WooCommerce store easily. You can offer a store-wide global discount, cart discounts, special offers, and more with this plugin.

WooCommerce PDF Invoices & Packing Slips is a free extension for WooCommerce. It automatically adds a PDF invoice to the order confirmation emails sent out to your customers.
It also makes the PDF invoices and packing slips available in your customer's account area. They can easily download or print them from there.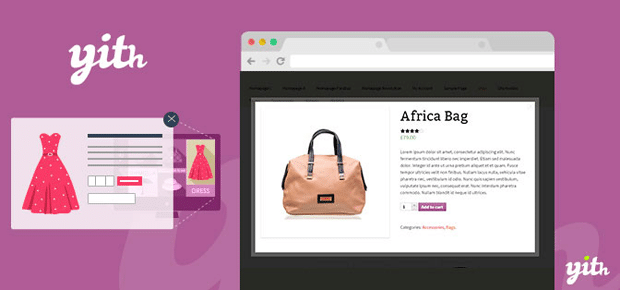 YITH WooCommerce Quick View allows you to add a quick view option for WooCommerce products. A quick view lets your customers see a product's details instantly with a click or a mouse hover.
This feature saves your customers' time by not having to open and load a new page for each product that piques their curiosity. It improves user experience and helps to boost your store's sales.
One of the disadvantages of online shopping is the lack of negotiation, but that will no longer be an issue with YITH WooCommerce Request a Quote plugin.
It's a WooCommerce extension plugin by YITH which allows you to add a 'Quote Request' button to your store. Using the button, your customers can send a quote request to you for price negotiation.
This is useful when your customers want to buy large quantities of the same product, and they want a discount on the price. The plugin enables negotiation option for bulk buyers.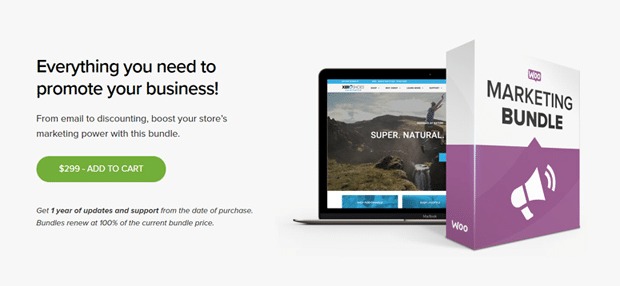 As its name suggests, WooMarketing Bundle is a package of WooCommerce marketing extensions. It's an official plugin from the WooCommerce team themselves.
The bundle plugin includes email marketing, Facebook Ads integration, smarter discounts, transactional emails, social logins, etc.
It's an excellent offer if you want to implement all the marketing features included in it. Because buying separate plugins for each feature would cost you a lot more than purchasing this single plugin.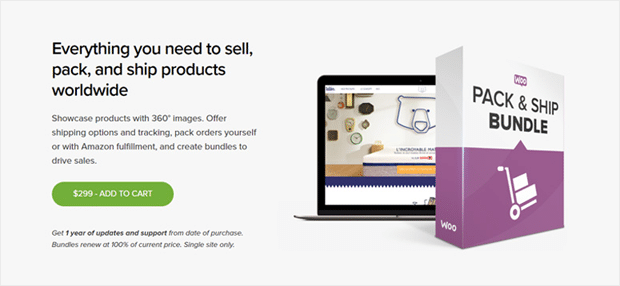 WooCommerce Pack & Ship Bundle is a complete package plugin that enables you to sell, pack, and ship products worldwide. It's also an official plugin from Team WooCommerce.
The plugin comes with powerful features including responsive 360-degree image rotation, invoices, packing lists, product kits, multi-address shipping and tracking, and more.

Product Import Export for WooCommerce allows you to import or export simple products in CSV format. If you need to send your product details to someone, the export feature comes in handy.
Using this plugin, you can bulk upload and update products in your WooCommerce store. Hence, you don't need to enter data for every single product manually.
So, that's it! The list of the 17 best WooCommerce plugins and extensions for maximizing your WooCommerce store revenue. We hope this article helped you to choose the plugins most useful for your website.
You might also want to check out our list of the best WordPress plugins for every website (free + premium).
Also, don't forget to follow us on Twitter and Facebook for more Google Analytics tutorials.