Do you want to know how many people clicked the add to cart button? Google Analytics is a powerful tracking tool that helps you track your site's eCommerce performance.
However, setting up Analytics and add to cart events isn't straight forward. You will have to edit code and know your way around Analytics to successfully set up tracking.
But there's an easier way!
In this article, we'll show you how to track add to cart events in Google Analytics. Let's begin…
Why Should You Track Add to Cart Events?
Add to cart is an important metric to track on your online store. It shows how many people are adding at least one product to their carts.
Measuring add to cart helps in improving the number of conversions on a website. It helps you to see how potential customers are interacting with your eCommerce store.
Then using the information, you can group visitors into different segments and create targeted marketing messages.
For instance, you can segment people that add products to their carts but don't checkout and reduce cart abandonment. Or you can target people who visit different product pages but don't add any item to their carts.
In short, it helps you make more money!
So, how do you set up add to cart tracking? Let's find out…
How to Set Up Google Analytics Add to Cart Events
There are a number of ways you can track add to cart events in Google Analytics. But the easiest way is through MonsterInsights.
It's the best Google Analytics plugin for WordPress and you can set up eCommerce tracking in just a few clicks.
But the best part is that it automatically sets up add to cart events for you in Google Analytics. No additional configuration or editing code required.
Subscribe to our YouTube Channel
Step 1: Install MonsterInsights and Add Google Analytics
The first step you'll need to do is install and activate the MonsterInsights plugin on your website. Make sure you're using the MonsterInsights Pro license to use its eCommerce tracking features and other advanced tracking options.
Once the plugin is ready to use, you'll have to add Google Analytics to your WordPress site. Using MonsterInsights setup wizard, it's very easy to add Analytics.
You won't have to touch a single line of code and the plugin will connect Google Analytics for you.
Step 2: Install eCommerce Addon
In the next step, you'll have to install the MonsterInsights eCommerce addon. It automatically detects your eCommerce store and starts tracking its performance in Google Analytics.
To install the addon, navigate to Insights » Addons and then go to eCommerce. Now click Install and the addon will activate in just a few minutes. You should see the status change from Inactive to Active.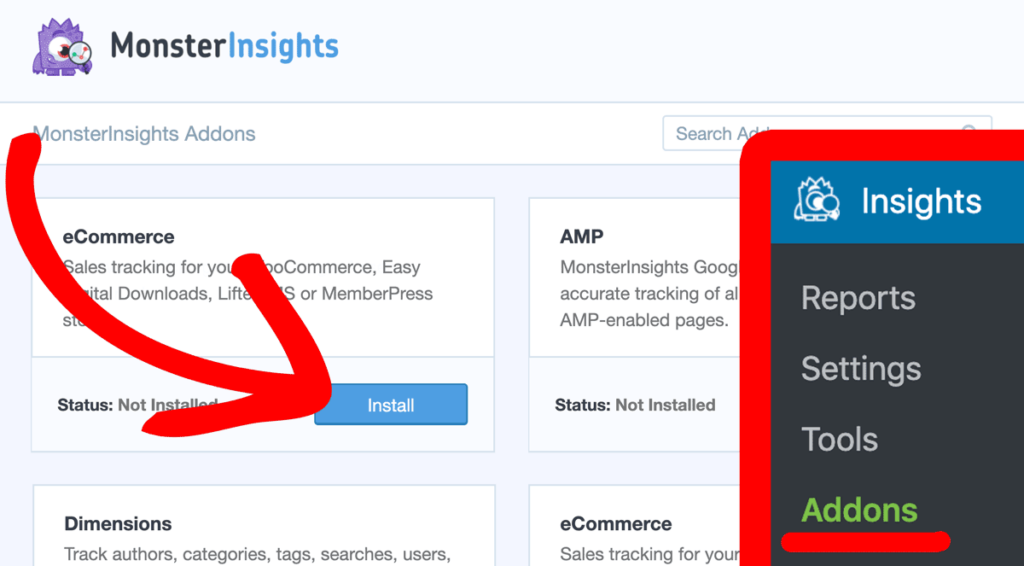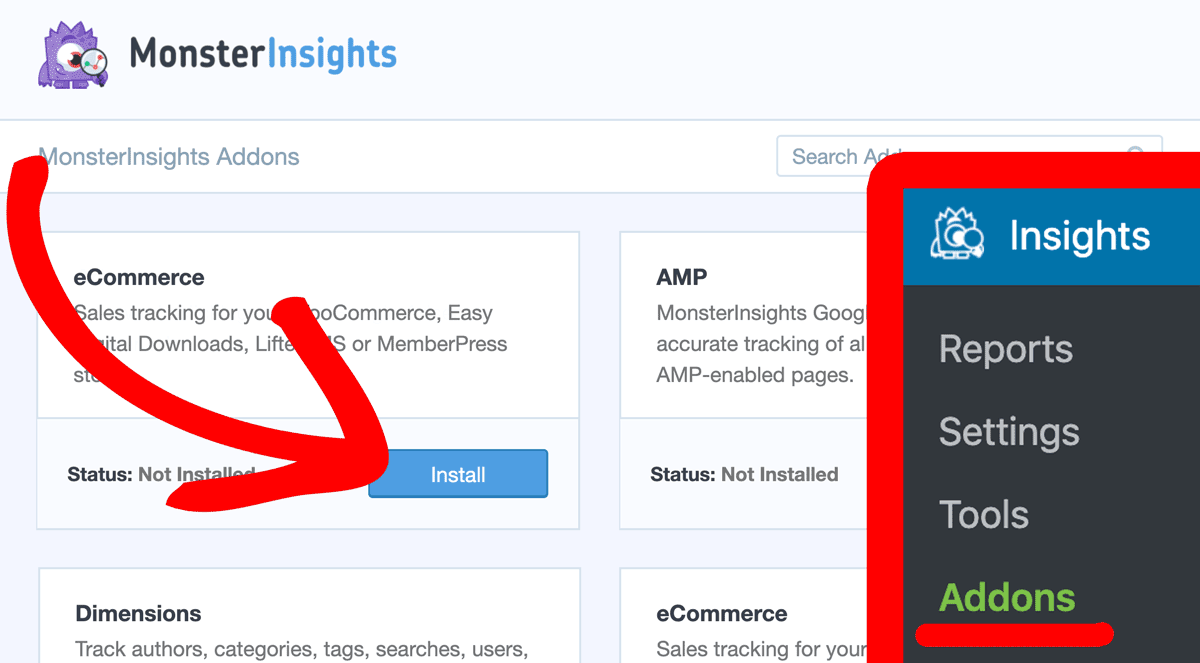 Step 3: Activate Enhanced Ecommerce in Google Analytics
After that, you'll have to enable Enhance Ecommerce in Google Analytics. You can do that by logging in to your Google Analytics account and then go to Admin.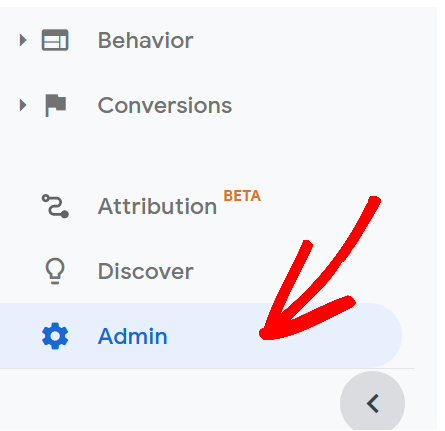 Now click on Ecommerce Settings under the View column.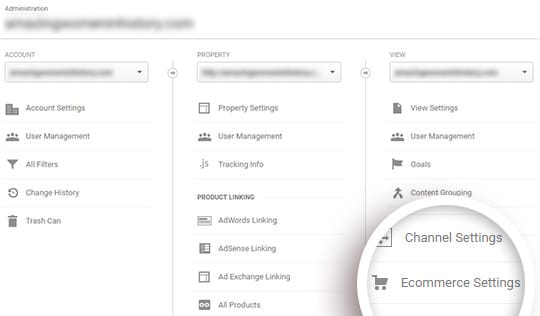 Next, click the switch to Enable Ecommerce and Enable Enhanced Ecommerce Reporting. If you want, you can also set up Checkout Labeling, but you can leave this step as it is.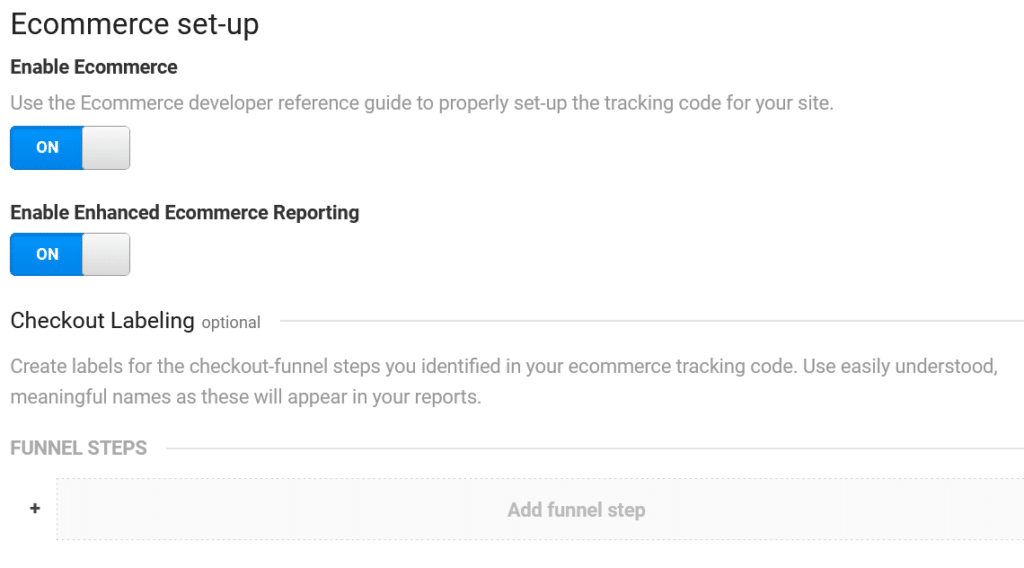 After enabling these settings, click Save.
Step 4: Enable Enhanced eCommerce in MonsterInsights
Now go back to your WordPress admin area and head over to Insights » Settings » eCommerce.
Under eCommerce Tracking, enable the switch for Use Enhanced eCommerce. MonsterInsights will now detect your eCommerce stores, such as WooCommerce or MemberPress, and start tracking add to cart events in Google Analytics.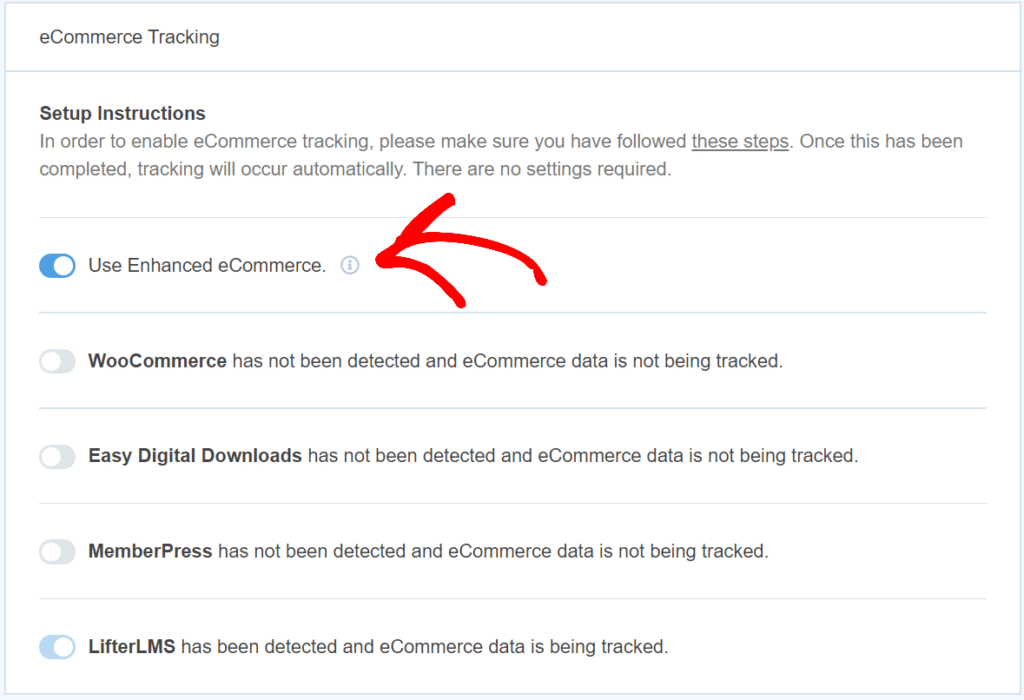 That's it! You've successfully set up eCommerce tracking in WordPress. Now, are you ready to find out add to cart events?
Step 5: View Add to Cart Events in WordPress
One of the benefits of using MonsterInsights is that you can view your Google Analytics reports inside your WordPress dashboard.
This way, you don't have to navigate through the complex web of Google Analytics reports finding the data you need to make decisions.
To view Add to Cart, go to Insights » Reports » eCommerce.

Here you can see how your online store is performing. Find out the conversion rate, number of transactions, revenue, and average order value.
Plus, you get to see your top products, their order quantity, percentage of sales, and total revenue. The report shows which products are getting the most sales.
MosterInsights also shows your top conversion sources, so you know where your visitors are coming from and purchasing your products.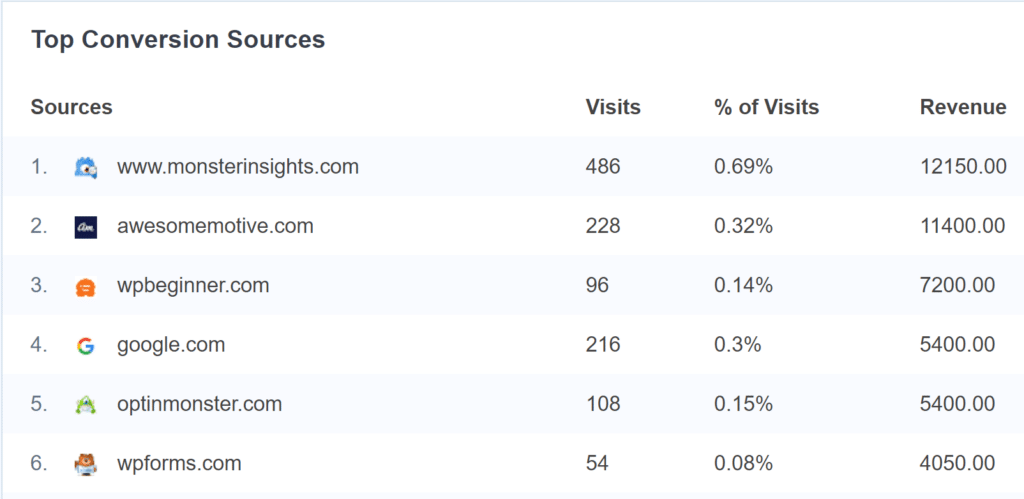 And if you scroll down, you can see the Total Add to Carts report. This is where you can see the number of products people add to their cart.
Next to this, there's another report for Total Removed from Cart, which shows the number of products people removed from their cart.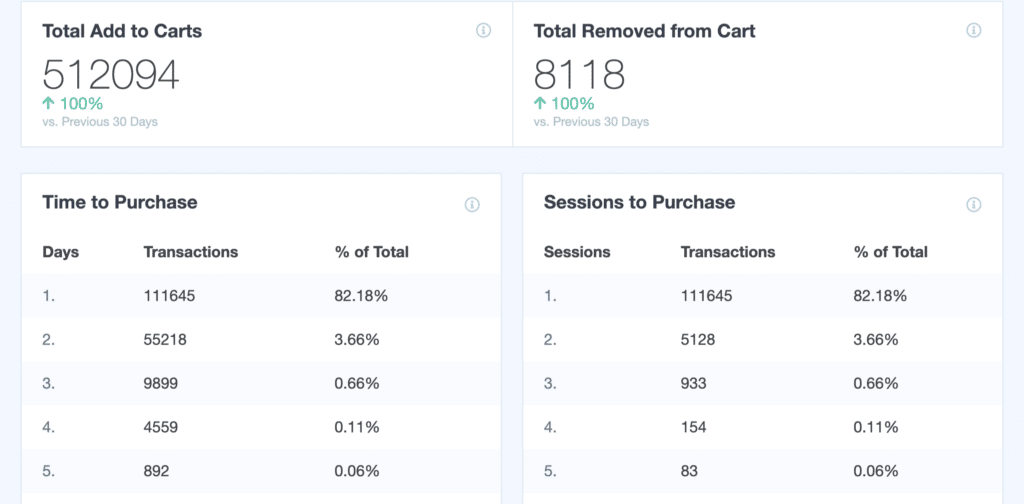 And that's it!
We hope you liked our article on how to track add to cart events in Google Analytics. You may also want to go through our post on how to set up WooCommerce conversion tracking.
Don't forget to follow us on Twitter and Facebook for more Google Analytics tutorials.