Want to showcase your best-selling products in WooCommerce to increase your revenue?
You're in luck! It's pretty easy to do.
In this article, we'll go over two different ways you can display your most popular, best-selling products in your WooCommerce store.
Benefits of Displaying WooCommerce Best-Selling Products
Have you ever been at the store and grabbed something from that endcap display right by the registers? We all know those products are just there to entice us to buy more, but we fall for it anyway.
You can do something similar in your WooCommerce store by putting up a best selling products widget (a virtual end cap).
A few reasons to promote your best-selling products:
Increase revenue by showing people what they didn't know they wanted
Introduce people who are new to your store to what other shoppers like
Show shoppers your variety of top products across different categories
Better WooCommerce SEO from internal links to popular products
So, there's the why, now let's dive into the how.
Video Tutorial
Watch our video tutorial on how to display popular products, or read on below.
How to Display Popular Products in WooCommerce
There are two most popular ways to display your top sellers: using a plugin and with WooCommerce shortcodes.
MonsterInsights Popular Products Widget
With MonsterInsights, you can generate a popular products widget that displays on your pages. Plus, MonsterInsights is the best Google Analytics plugin for WordPress, so you'll get tons of awesome features in addition to a Popular Products widget.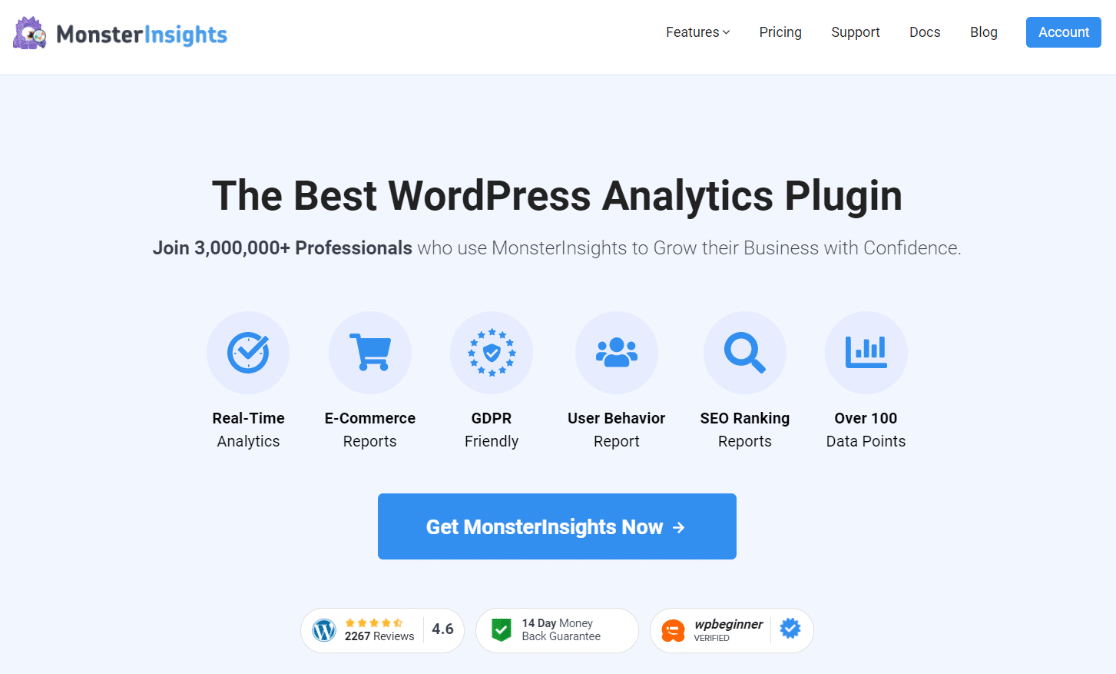 MonsterInsights brings the most important metrics from Google Analytics right into your WordPress dashboard. Beyond easy-to-find traffic metrics, at the Pro level you'll also get:
Easy, code-free eCommerce tracking setup and integration with WooCommerce
Form conversion report (again, code-free)
Site speed report
Affiliate link tracking
Outbound link tracking
Logged-in user tracking
Video tracking
Get Started with MonsterInsights Today!
To see all the features, visit our Pricing page.
Now, let's jump into how to set up your Popular Products widget using MonsterInsights.
Step 1: Install MonsterInsights
After purchasing MonsterInsights at the Pro level, go to Plugins » Add New » Upload Plugin to upload the file to your WordPress plugins. Click the "Activate Plugin" button activate the plugin.

Next, you'll need to connect MonsterInsights with your Google Analytics account. Make sure to allow the plugin access to Google: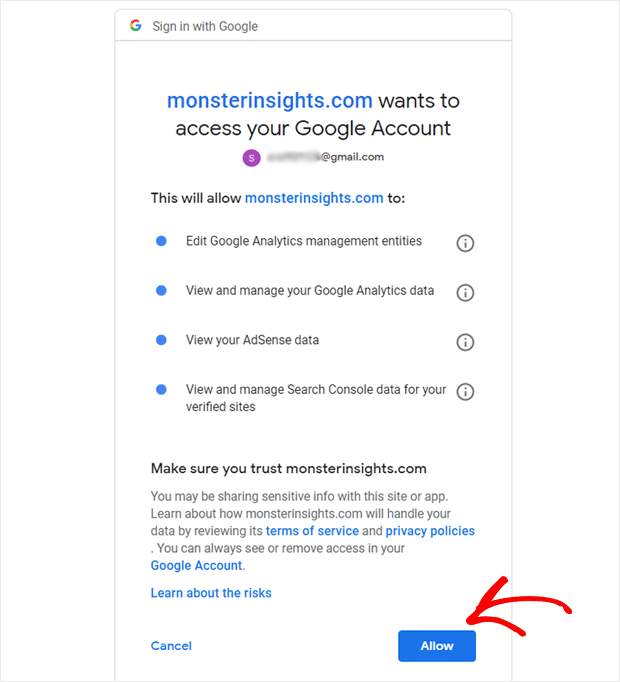 For more details on how to install MonsterInsights, read How to Add Google Analytics to WordPress.
Step 2: Enable eCommerce
Now, you need to set up eCommerce in MonsterInsights. To do that, head to Insights » Addons and find the Ecommerce addon. Click Install, then activate.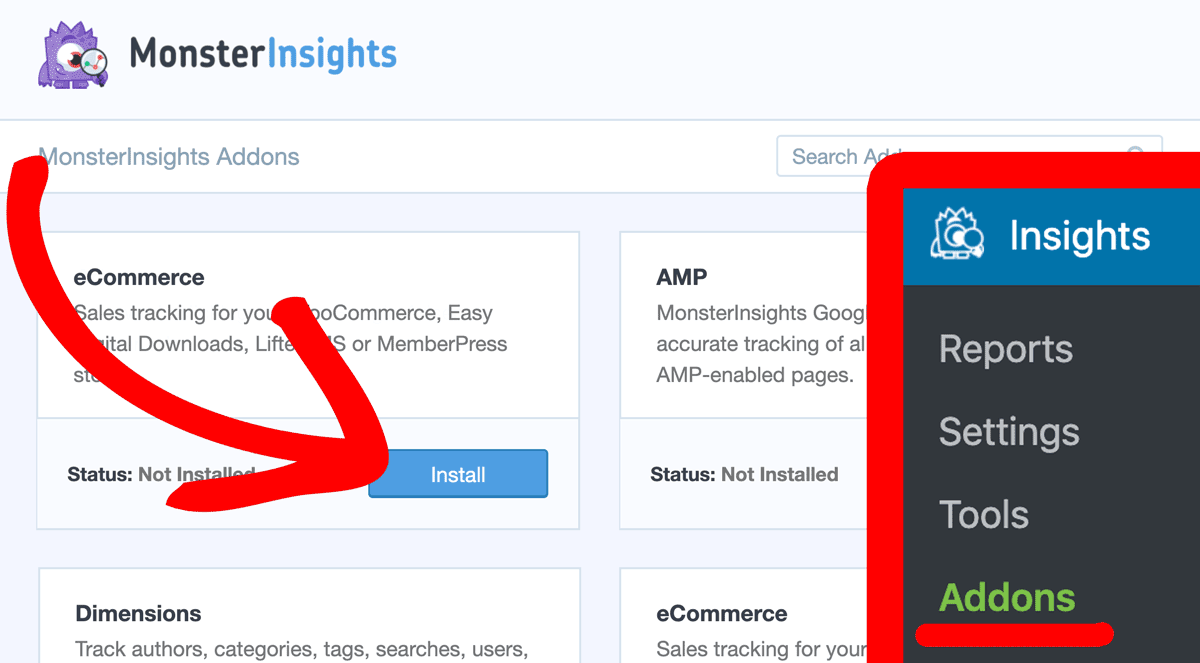 If you have WooCommerce installed, the WooCommerce integration will happen automatically.
Step 3: Set Up Popular Products
To access the Popular Products widget feature, head to Insights » Popular Posts, then click the Popular Products tab in the top navigation.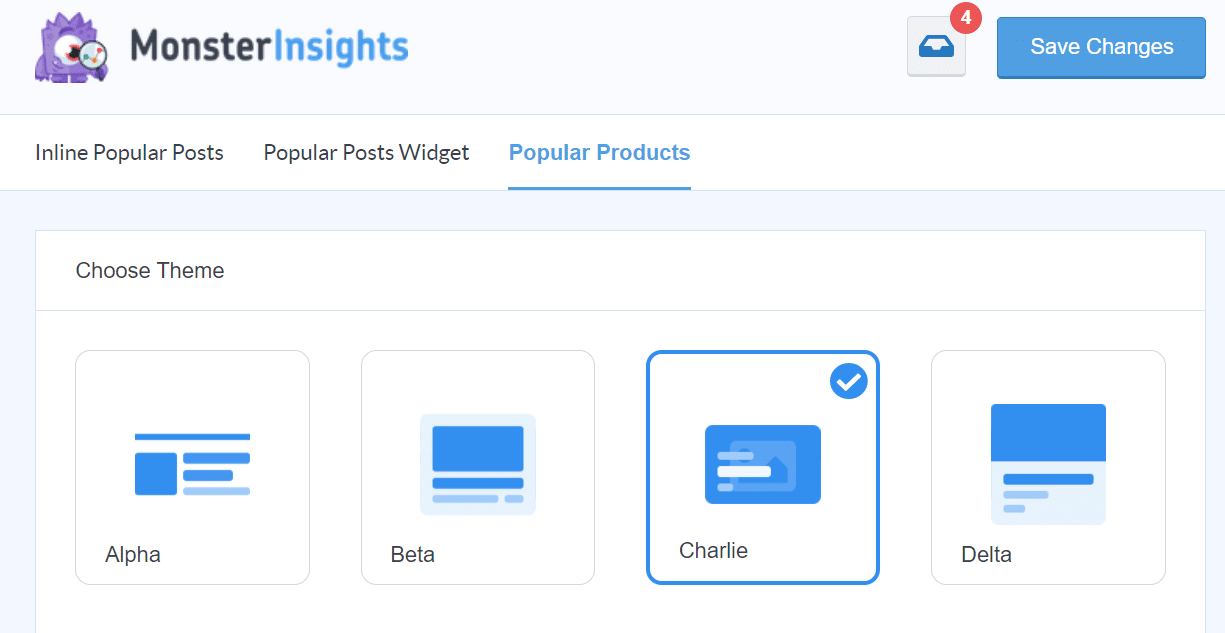 Now, you can choose all your options, like design, any categories that you don't want to appear, layout options, and how and where you'd like the widget to appear. Choose "Automatic Placement" to let MonsterInsights add your new widget to your pages without any further work on your end.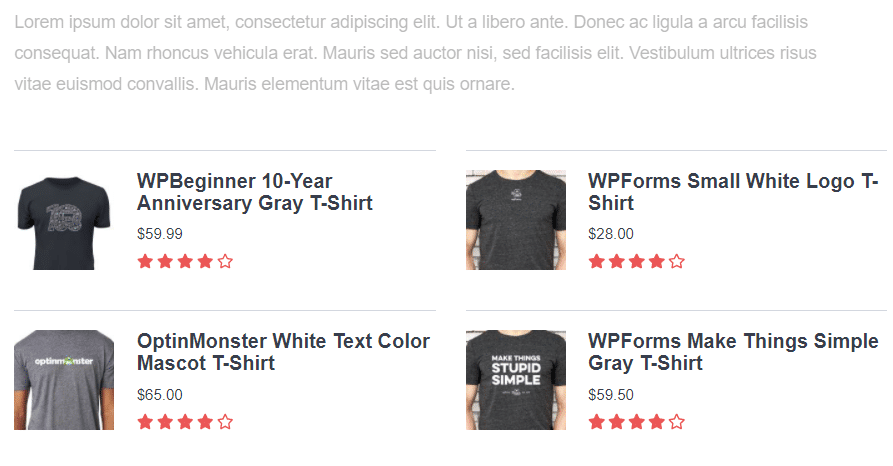 That's it! You've got popular products showing.
WooCommerce Popular Products Shortcodes
A shortcode is a little snippet of code that WooCommerce reads and knows what to do with.
WooCommerce has built-in shortcodes you can use to customize your product pages and other areas of your online store.
These shortcodes help you display whichever products you'd like on your existing WooCommerce product pages, although it's not quite as beginner friendly as the simple MonsterInsights setup.
Here's an editable shortcode you can use to display certain products anywhere you'd like. You can change the number of products and number of columns, and of course, update the SKUs to the ones that match your store.
[products limit="3" columns="3" skus="logo-collection, Woo-tshirt-logo, woo-long-sleeve-tee"]
To find you SKUs, go to your product list: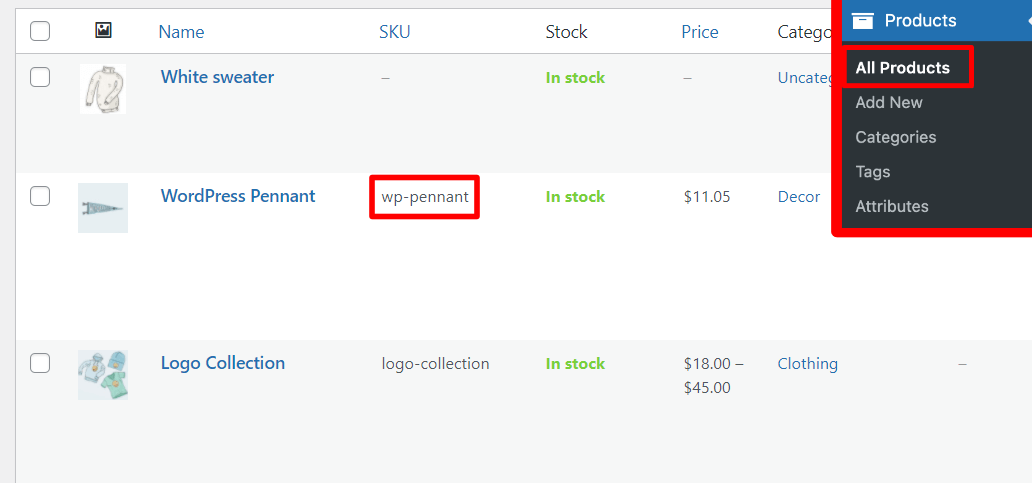 WooCommerce does have an option that will populate a popular products list without input from you. It involves setting up a "trending" engine. To find the instructions on getting this up and running, read the WooCommerce documentation.
Bonus: How to Find Your Top-Selling Products
Wondering where in Google Analytics you can find out what your top-selling products are?
If you're using MonsterInsights, navigate to your eCommerce tab in the Reports area.

There, you'll find a list of your top products, listed by Quantity sold. To dive deeper in Google Analytics, click the "View Full Top Products Report" button at the bottom of the list: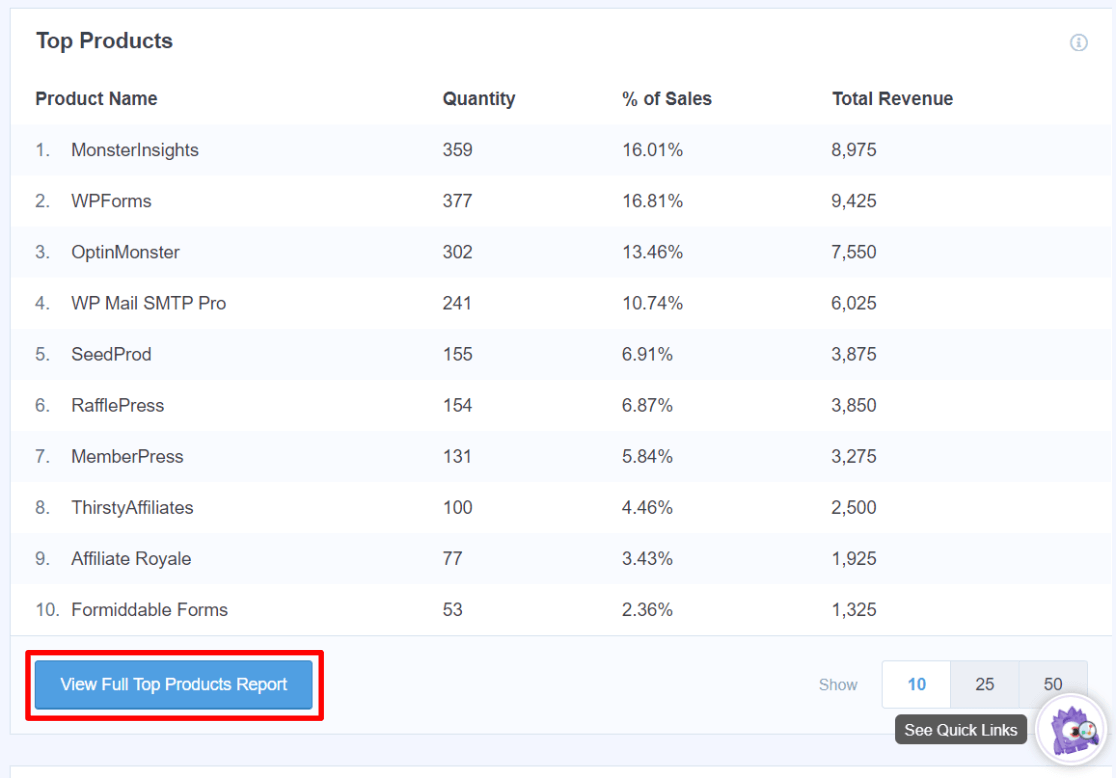 That button will take you to the Monetization » Ecommerce purchase in your Google Analytics account to check out more data.
Need some more WooCommerce and analytics tips? Read How to Set Up WooCommerce Conversion Tracking in Google Analytics.
For a big list of awesome WooCommerce plugins, check out 29 Best WooCommerce Plugins (UPDATED).
And don't forget to follow us on Twitter, Facebook and YouTube for more helpful reviews, tutorials, and Google Analytics tips.