Do you want to boost organic traffic from your brand pages or category pages of your WooCommerce site?
If you're working on search engine optimization (SEO) strategies for your online store, then it's important to properly optimized category pages.
It can get you high rankings for the keywords you're targeting and make it easier for users to find category pages in search engines.
In this guide, we'll show you different practices to improve your WooCommerce category SEO. Let's start…
Why Optimize Your WooCommerce Category Pages for SEO?
Category pages are mid-level pages that make it easy for your users and search engines to navigate to your WooCommerce store. It helps your customers to narrow down their choices and find the right products without hassle.
By optimizing your WooCommerce category pages for different keywords, you have a better chance of ranking for competitive search terms instead of ranking individual product pages.
Many people also search using broad and general search terms instead of specific product names. So, getting your category page ranked for such keywords can increase your visibility and website traffic.
It also prevents individual product pages from competing with each other in terms of SEO. This means that category pages can rank for a broad term whereas individual pages can rank for specific terms.
With that, let's see how to track the performance of your category pages.
How to Track WooCommerce Category SEO
Before we dive into category page optimizations, you'll need to understand how search engine traffic influences your sales and revenue. To do this, you can use Google Analytics and enable eCommerce tracking on your site.
And the easiest way to do that is through MonsterInsights. It's the best Google Analytics plugin for WordPress and makes it super simple to set up WooCommerce tracking without editing code.
You can start by setting up Google Analytics in WordPress using MonsterInsights setup wizard.
Then, all you have to do is install the MonsterInsights eCommerce addon to add eCommerce tracking to your WooCommerce website.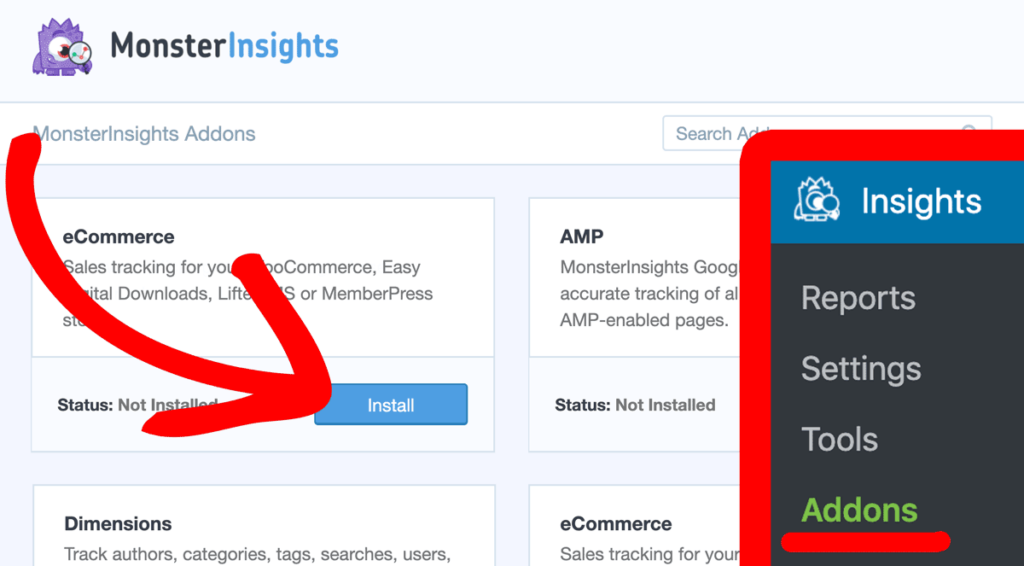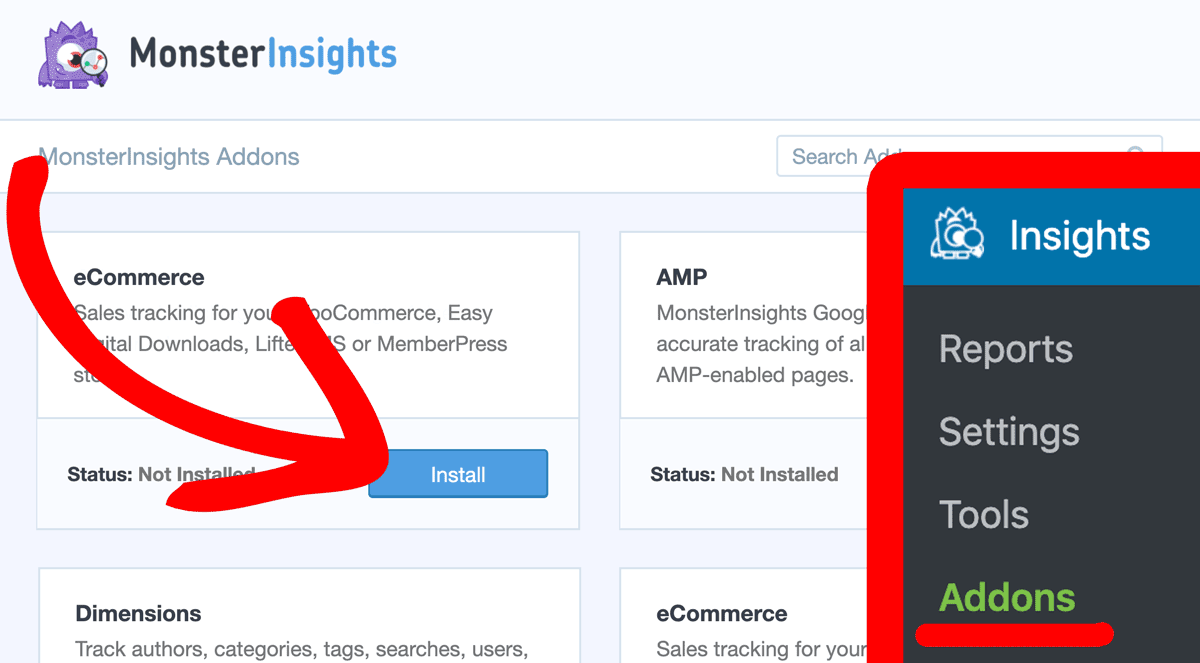 eCommerce tracking provides you with detailed data about the shopping behavior of your customers.
And with MonsterInsights, you can see your WooCommerce conversions and other important stats to optimize your store for SEO inside the WordPress dashboard.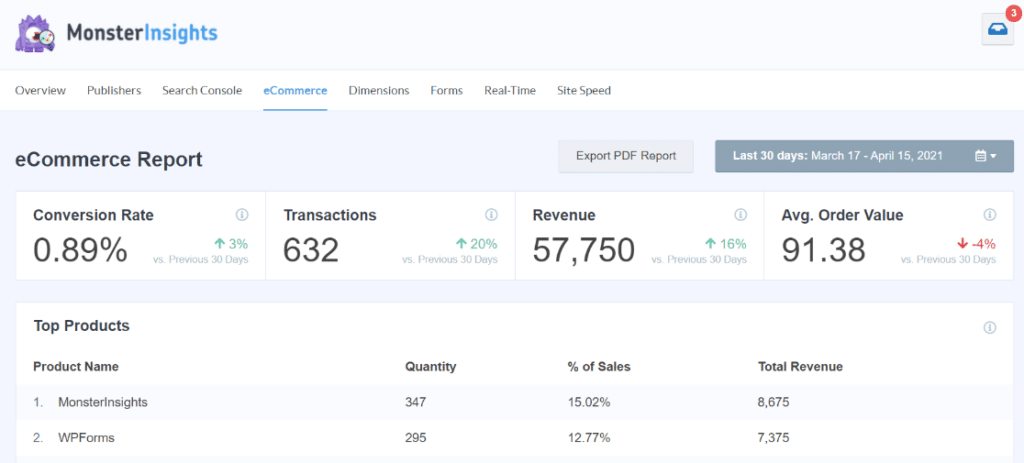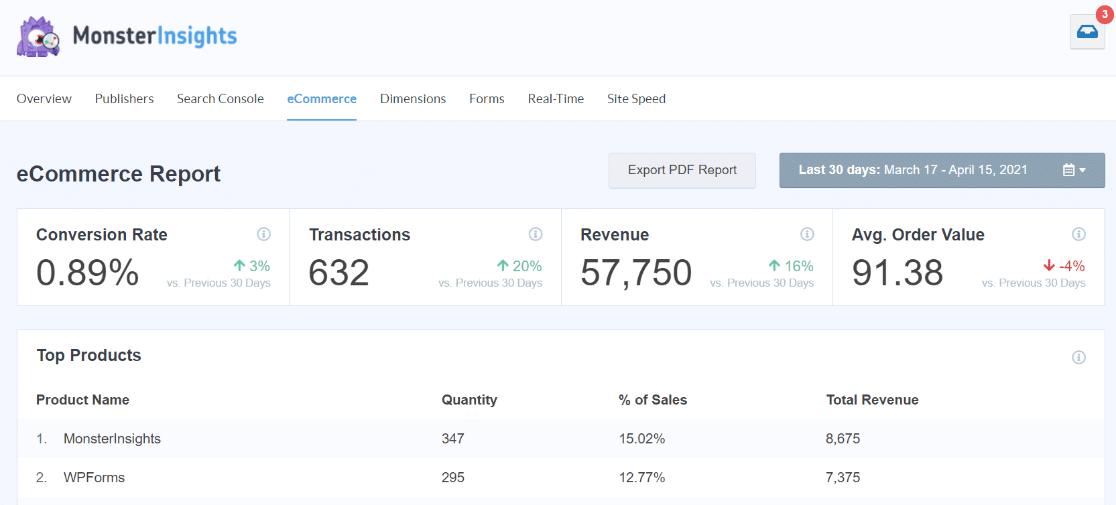 That said, let's take a look at some best practices for WooCommerce category SEO.
1. Track Keywords People Use to Find Your Category Pages
You can start by tracking different keywords people use to find your WooCommerce categories in Google.
By linking Google Analytics with Google Search Console, you'll be able to get insights about different search terms and monitor their position in the search results.
And with MonsterInsights, you can see keyword rankings inside your WordPress admin area using its Search Console report. The report shows the top 50 search terms, clicks, impressions, click-through rate (CTR), and average position.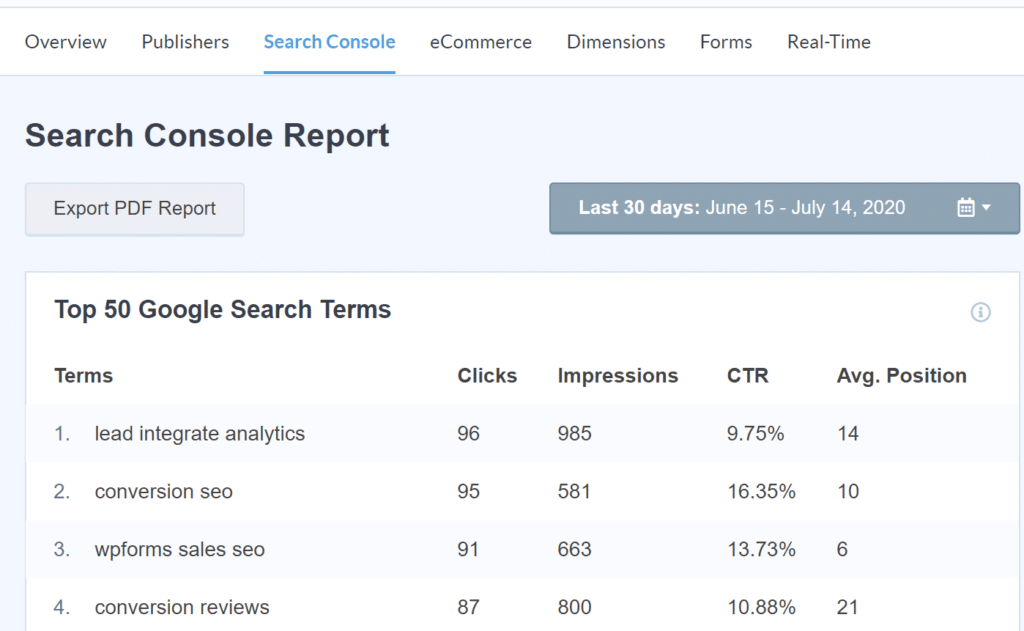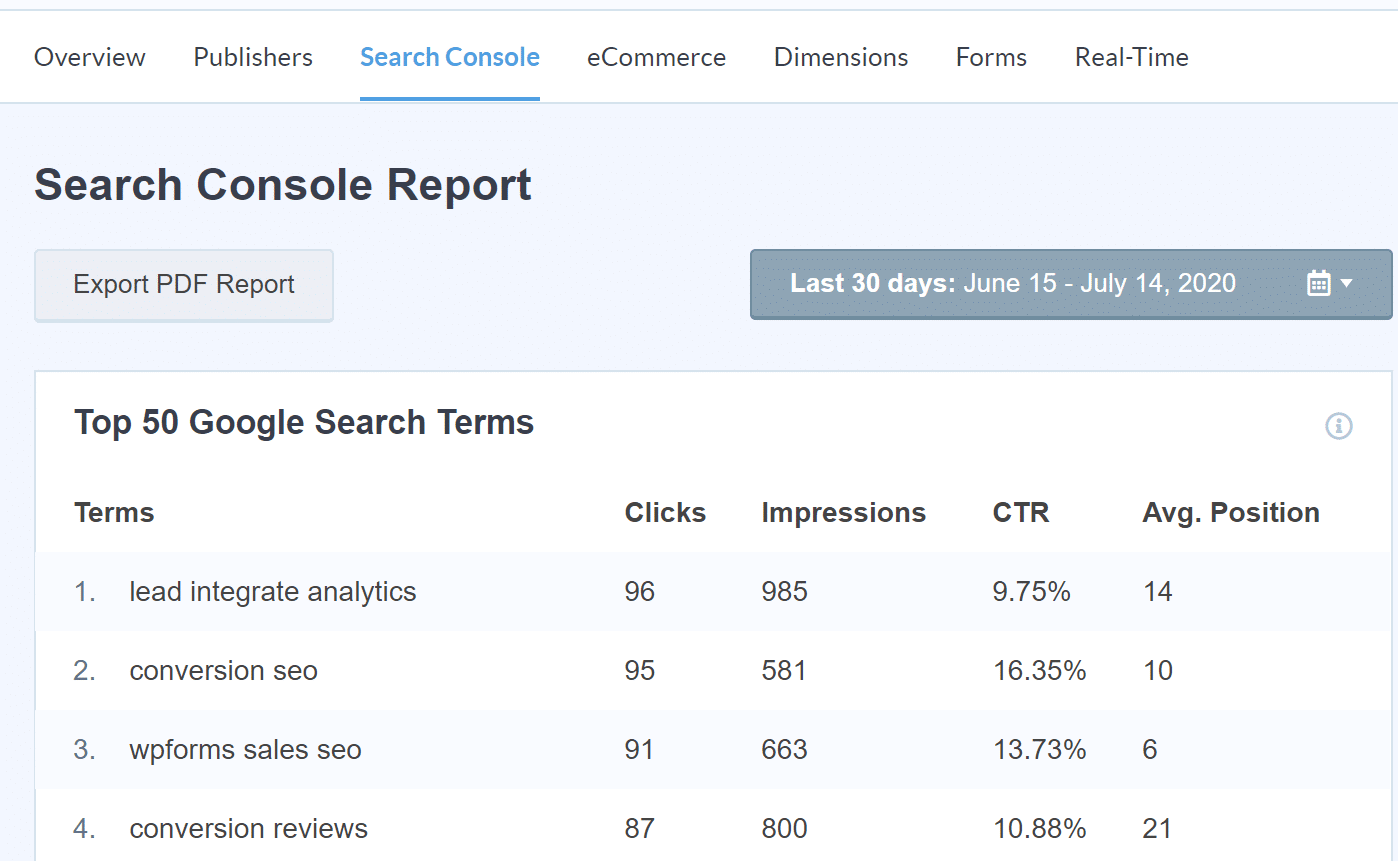 Now using the data from the report, you can find out which search terms are ranking in the top 10 on Google search results. You can try and find similar keywords and optimize them on your WooCommerce category pages.
Similarly, you can also identify low-hanging opportunities and optimize keywords that close to reaching the 1st-page results (keywords between 11 – 20).
You can go through our guide to find ways to boost SEO rankings with Google Analytics.
2. Add Your Target Keyword in the Title and Description
Each WooCommerce category has its own page where you can add a title and description.
Placing your focus keyword in the WooCommerce category title and description helps in grabbing the user's attention and increases the chances of getting more clicks.
People usually scan through the results and if they can find the keywords they entered in the search engine, it will help you get more visitors to your WooCommerce store.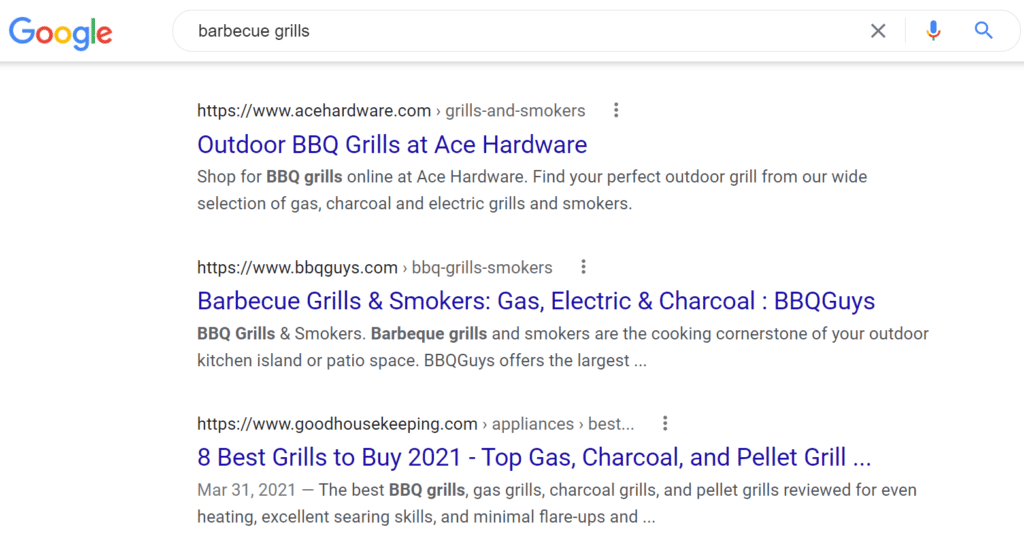 To start, perform keyword research to find the best search terms to target with your eCommerce product category page. Good category pages will rank high for the specific terms people are typing into search engines to find your products.
Besides that, it's also important to match the search intent of the keyword in the title. Search intent is what your customers are actually looking for and where they are in the buying process.
For instance, if you search barbecue grills in Google, different product and category pages will show up with titles describing the products. This shows that the keyword has a buying intent and people are ready to make a purchase.
For more details, check out our guide on how to create a killer title tag for SEO.
3. Keep Your Category URLs Simple and Clean
Aside from optimizing your title and description for SEO, it's also important to optimize the URL of your WooCommerce category pages.
Don't fall into the trap of creative naming for your category pages. Creative or fancy naming can make your users (and search engines) confused. Instead, use descriptive names that are relevant and useful.
For instance, if you have a category for embellished t-shirts, a good category URL could be https://www.example.com/product-category/embellished-tshirts.
Remember that in the above example, product-category is the default slug for WooCommerce product categories. When you're just launching a WooCommerce store, you can change the URL structure the way you want.
4. Optimize Your Category Page Text for SEO
Another way to optimize your WooCommerce category pages for SEO is by adding text. You can add details about the category, which type of products are present, or perhaps a buying guide for customers.
For example, Walmart includes text in its category pages for televisions by adding a detailed television buying guide.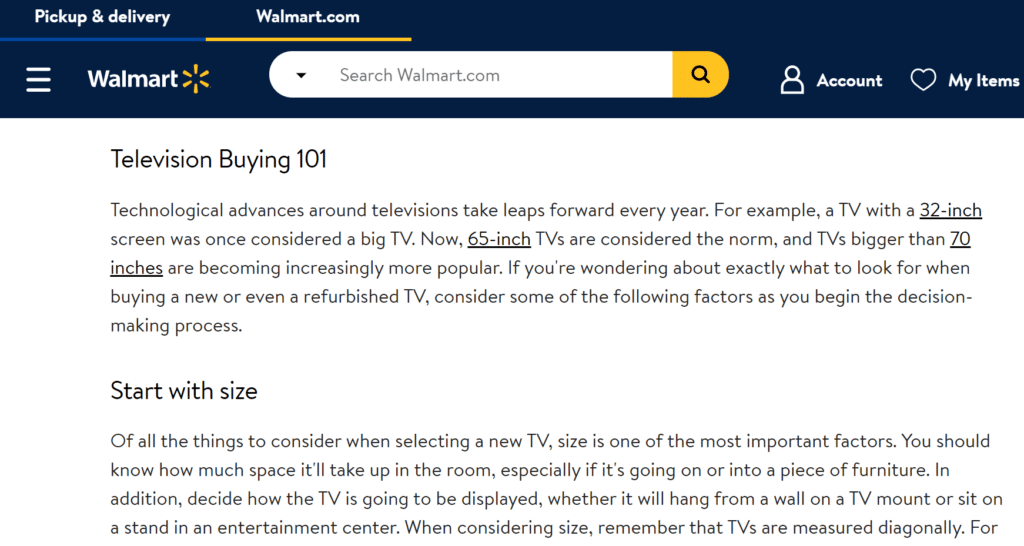 In your category page text, be sure to use the various target keywords you came up with during your research. This will help you optimize your category pages for different search terms and boost keyword rankings.
You can also add high-quality and relevant images along with text to better engage your visitors. It helps in keeping visitors on your website and boosts engagement.
5. Use Alt Text for Product Images
When it comes to using images on your WooCommerce category pages, you can optimize images for SEO by adding alt text.
Image alt text or alt tags is the written text that describes the image. It helps the search engine to understand what's the image about and rank them on image search results.
So, if someone goes to the images section and your product images are ranking at the top, there is a high chance they'll click and land on your online store.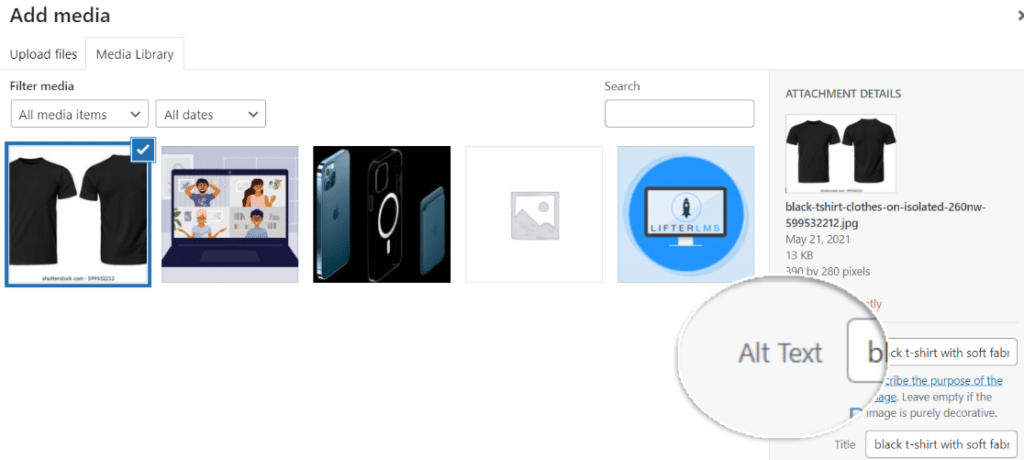 You can add image alt text when uploading them to your WooCommerce store. Or you can edit existing image alt text from the WordPress media library.
6. Find Backlink Opportunities Using Top Conversion Sources
Next, you can improve your WooCommerce category page SEO by finding new backlink opportunities. Backlinks are like a vote of confidence for your website and it helps boost your search engine rankings.
You can start by looking at your top conversion sources. These are websites that send customers to your WooCommerce store. By finding similar websites to promote your category pages can get you more backlinks and customers.
And with MonsterInsights eCommerce report, you can easily find top conversion sources for your WooCommerce store.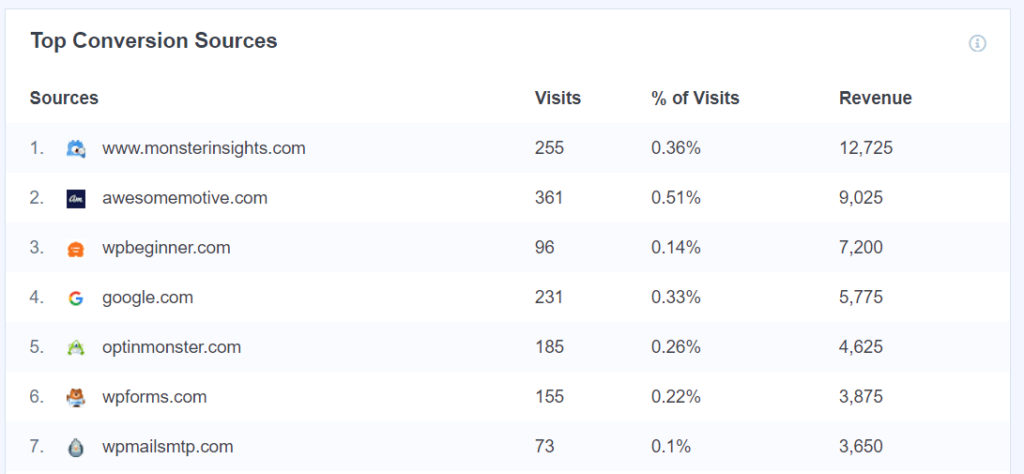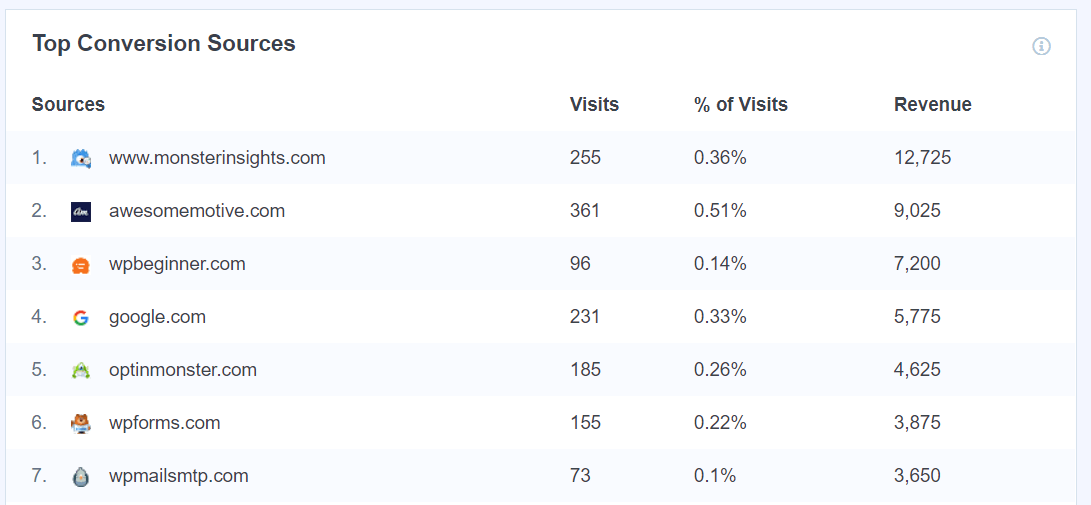 7. Highlight Your Most Popular Products
Now, if you have a lot of products to display in each category, you should showcase the most popular or bestselling products on your WooCommerce category page.
It's a good best practice to promote your popular products on category pages since it can help to pass more link juice and drive even more sales. You can also use this trick to promote products that you want to be more popular.
MonsterInsights makes it very easy to show your most popular products anywhere on your WooCommerce store through its Popular Posts feature.
It offers different themes to choose from and customization options like the layout of the products, color and size of the title, price, rating, and more.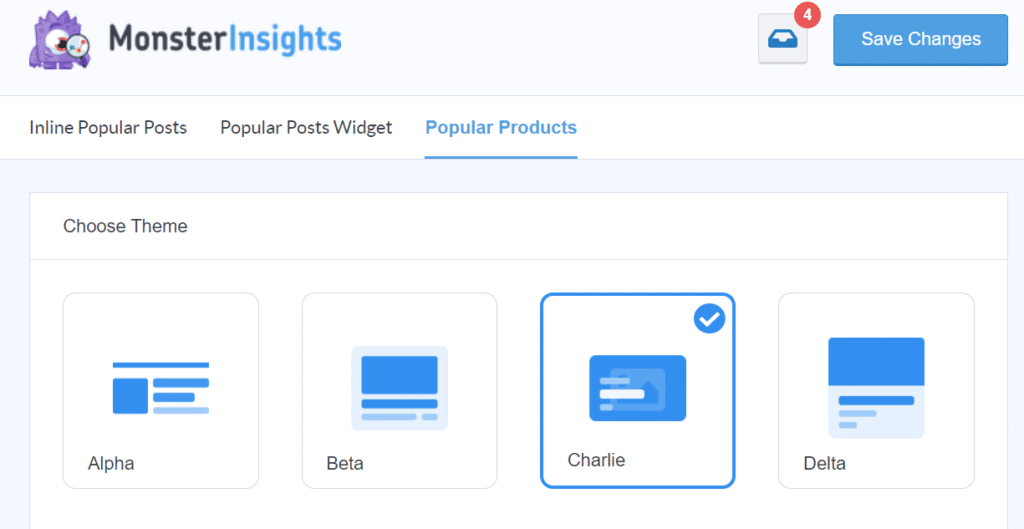 You can also change the number of products to display, exclude certain products or entire categories from appearing in the popular products widget, and use different embed options to show popular products.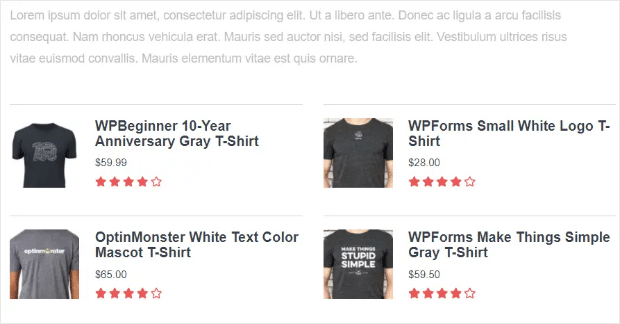 8. Avoid Duplicating Tags and Categories
The last best practice we have for you is that when creating tags and categories, it's better to not duplicate the titles or URLs.
For example, when you have a category for a t-shirt, you shouldn't create a tag with the same name. The same goes for singular or plural, like t-shirt and t-shirts.
Pick either singular or plural for all your categories and tags, and then stick to it.
That's it!
We hope this guide gives you some insights on optimizing your WooCommerce category SEO. You can also learn how to enable WooCommerce Google Analytics enhanced eCommerce and check out our complete guide on conversion tracking.
Looking for the best WooCommerce plugins? Check out 29 Best WooCommerce Plugins (UPDATED).
And don't forget to follow us on Twitter, Facebook, and YouTube for more helpful Google Analytics tips.