Looking to collect emails to grow your email marketing list?
Running email collection campaigns is such an essential piece of online marketing. Creating email newsletters is one of the most effective ways to build stronger customer relationships, and grow your business revenue!
In this article, we'll first take a look at some reasons why you should prioritize email collection. We'll also give you a few different ways to collect emails quickly and easily.
Benefits of Collecting Emails
Email marketing is one of the most highly effective marketing techniques in the world. In fact, the ROI of email marketing is around $42 for every $1 spent.
Why does email marketing work so well? Here are just a few of the reasons why so many companies choose to collect emails and send email marketing messages to their subscribers:
99% of email users check their email inbox daily
58% of email users check their email first thing, before social media or the news
61% of consumers prefer to be contacted by brands through email
Personalized emails deliver 6x higher transaction rates
Professional marketers have reported a 760% increase in revenue from collecting emails and sending email marketing messages to their subscribers
Clearly, email marketing is an important marketing tactic to get started with and work on as much as you can.
5 Reasons Why Email Marketing Works
Now you've seen some stats about email marketing and you know it works. But why is it so effective? Here are 5 reasons why email marketing works.
1. Email is Personal
Using personalization in your marketing messages to subscribers is a game changer. It gives those messages a completely different feel — like you're personally reaching out to your subscribers.

2. Users Prefer Emails to Other Media for Businesses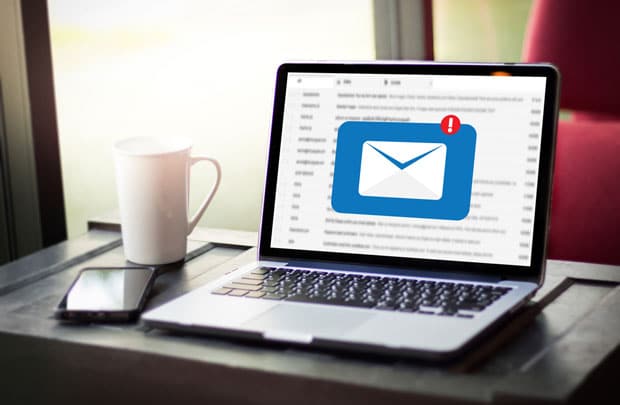 Even though several new messaging technologies have emerged, people still prefer emails for business messages.
In fact, 61% of consumers prefer to be contacted by brands through email rather than any other channel!
3. Email is Targeted
Emails are also highly effective because you can send targeted emails to specific groups of your subscribers. You can easily group your users based on their email responses, activities (like clicks or page visits) on your site, and many other filters to send them the most relevant offers.
Grouping your users in mailing lists is called segmentation.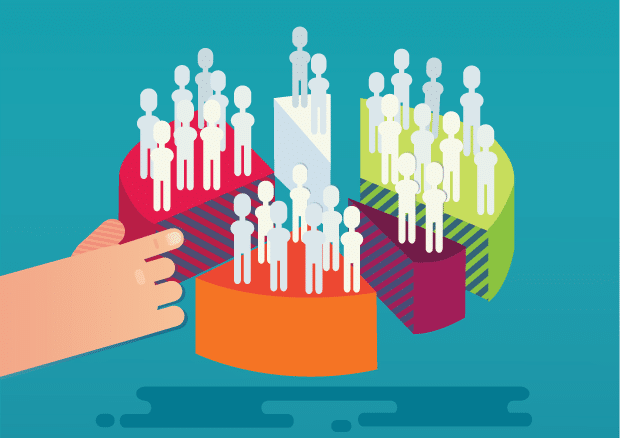 You can find this feature in any email marketing software you want to use.
4. You Own Your Email List
An email list is often compared with the number of followers on social media platforms like Facebook, Twitter, and Instagram, but there's a huge difference.
You don't own the lists of your social media subscribers like you do with your email list. The way you can communicate with your social media followers can change with the changes in the platforms' policies.
You own your email list. Having a mailing list means guaranteed access to the inbox of thousands of users, at least until they stop using the email address or unsubscribe.
5. Emails Convert More Subscribers into Customers
All the reasons stated above ultimately contribute to your conversions. Like we mentioned early in this article, the ROI of email marketing is around $42 for every $1 spent. Emails just convert better than other marketing channels!
How to Collect Emails Easily
Now that you know why you should collect emails, let's talk about how to collect them.
1. Add a Simple Subscription Form to Your Website
A subscription form allows your users to subscribe to your blog by entering their email address. The sidebar is an awesome spot to put your subscription form, but you can also add it in the footer, header, or just within the content on your pages.
If your website is built with WordPress, we recommend the WPForms plugin for creating a subscription sign-up form. It's super easy to use and you can even get started for free! WPForms can help you create email signup forms and put them anywhere, like this example in the header:

For a tutorial on setting up an email collection form with WPForms, check out How to Create an Email Subscription Form in WordPress.
2. Add a Popup Email Opt-in
Using popups to collect emails is a fantastic way to build your email list quickly. They are the ultimate way to grab your visitors' attention!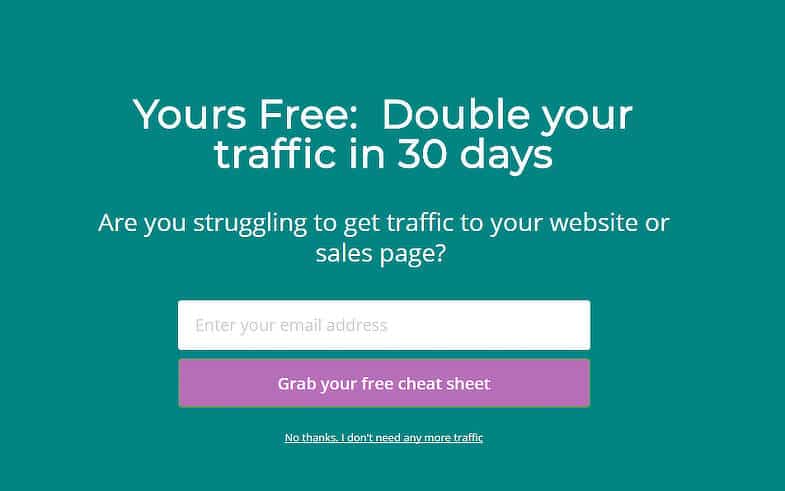 For adding email opt-in forms and popups to WordPress, we recommend OptinMonster. It's the most popular lead generation tool available in the market!
OptinMonster has a lot of powerful features that you can add to your website and your popups in order to increase conversions. Use countdown timers, spin-to-win coupons, full-screen popups, slide-in popups, and much more.
3. Use an Exit-Intent Popup
An Exit-Intent popup is another one of OptinMonster's features. It's triggered by your visitors' mouse behavior. So, if they suddenly start moving the mouse toward the back button in their browser, the popup appears.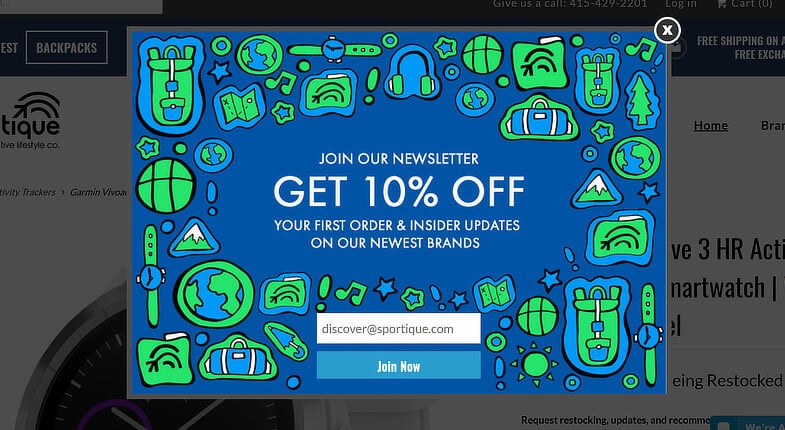 This is an awesome way to help collect emails because it grabs attention right when someone's about to leave. So, instead of a bounce or exit, you get an email address! Of course, you need to create an enticing reason why the visitor should give you their email address, such as a coupon or content offer.
4. Create Downloadable Assets
Do you have certain pages that bring in more traffic than others? Think about what you might be able to offer on those pages in order to collect email addresses.
For instance, if you have an article on how to fix a leaky faucet that ranks really well in Google and brings in a lot of traffic, you could create a basic skills home guide that's available for download on that page in exchange for an email address.
5. Run a Giveaway
Running a giveaway is another awesome way to collect email addresses, get social media followers, and more. With giveaway tools like RafflePress, you can easily set up and run giveaways with custom ways to enter.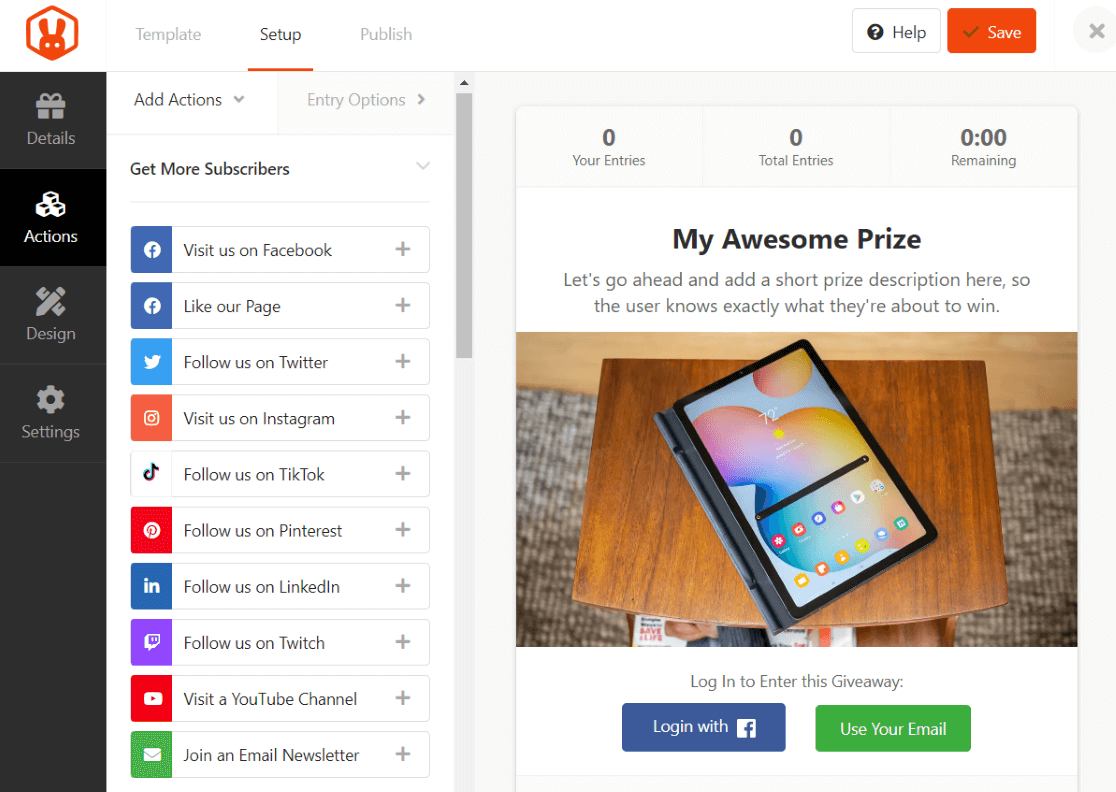 Want to get even more ideas for how to grow your email list? Check out our complete guide on how to grow your email list.
That's it!
We hope our article helped you decide to collect email addresses and gave you a few ideas for how to get started. If you liked this article, we think you'd also like to check out 32 Marketing Hacks Guaranteed to Grow Your Traffic.
Not using MonsterInsights yet? What are you waiting for?
And don't forget to follow us on Twitter, Facebook and YouTube for more helpful reviews, tutorials, and Google Analytics tips.