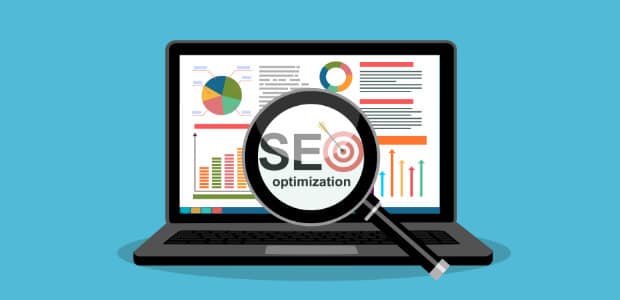 7 of the Hottest SEO Tools to Help Boost Search Rankings
Are you ready to learn about the best tools to help boost search rankings? Every website relies on search results to drive traffic, nurture leads, and increase sales. That's why focusing on SEO (search engine optimization) is the key to success.
In this article, we'll show you the hottest free and premium tools on the market today that are designed to bring more visitors to your website.
1. Yoast SEO

Yoast SEO is one of the best SEO tools available to website owners today. It's a free WordPress plugin that makes SEO optimization easy. All you have to do is fill in the blanks after writing your blog post and see whether your content is SEO ready or not.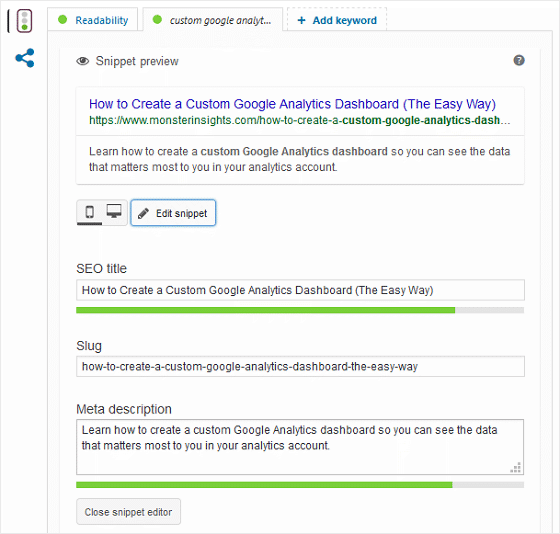 Not only can you optimize your site's content for readability, you can do the following:
Create and submit a Google XML sitemap for better site indexing
Add a focus keyword for your content
Edit the snippet of text that will appear for people in search results
Find out how optimized your site is, complete with suggestions for improvement
Set canonical URLs to avoid duplicate content and Google penalties
Control site breadcrumbs for better site navigation and site indexing
Integrate with Google Search Console
Aim for all green lights before publishing your content.
2. Google Analytics
Google Analytics is another free SEO tool full of helpful data about your website that can help you drive more organic traffic to your website.
Once you've added your website to Google Analytics, you can track data in the following categories:
Real-Time
Audience
Acquisition
Behavior
Conversions
For example, if you go to Acquisition » All Traffic » Channels you'll see just how much traffic comes from search results, in addition to other channels like social media, paid search, and referrals.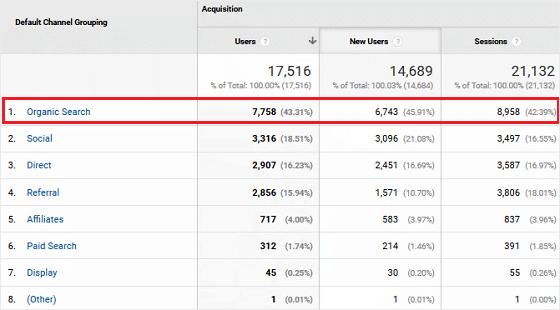 Making things easier, you can use MonsterInsights, the best Google Analytics plugin on the market today, to make SEO optimization easier than ever.
For instance, use the following MonsterInsights features to boost your search rankings:
3. Google PageSpeed
Site loading time plays a major role in how well your website ranks in search results. In fact, slow loading times affect the user experience and can increase your site's bounce rate.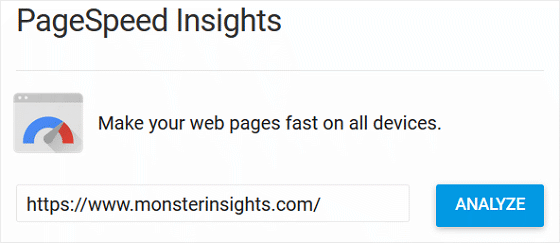 Using Google PageSpeed Insights, all you have to do is enter your site's URL and see just how fast your web pages load. If there are any issues with your site's speed and performance, this online tool will give you suggestions.
4. SEMrush
If you're looking to improve your keyword efforts, try using SEMrush. This premium service will let you search keywords for search volume so you can know which keywords to add to your content, and which keywords to bid on if you use Google AdWords.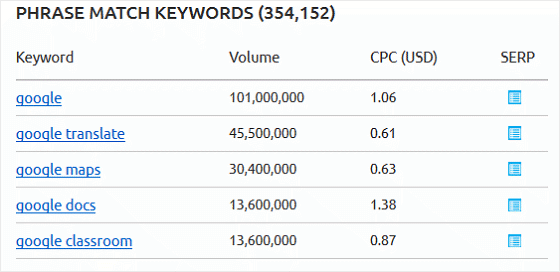 Plus, it lets you search other URLs, such as your competition's, so you can see which keywords they rank highest for so you can compete against them.
Using the right keywords on your website to attract the right target audience will not only help you with search result rankings, it'll help you grow your business and establish loyal followers.
5. Google Search Console
If you're not using the free and powerful Google Search Console tool, you're missing out on vital data that can help you with your search result rankings.
It'll tell you exactly how your website is performing. For example, you can do the following:
Submit a sitemap and new content for indexing
Hide content from Google indexing to prevent duplicate content
Find and fix malware and spam issues
See which search queries show your web pages
Find out which sites are linking to yours
See how mobile-friendly your site is
Better yet, you can view your Search Console Report right in your WordPress dashboard using MonsterInsights.
Find out your site's top Google search terms, along with clicks, impressions, CTR, and average search result position.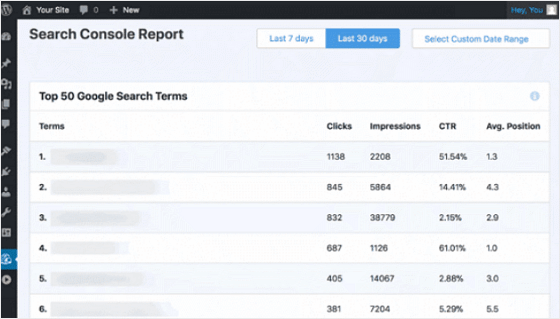 6. TinyPng
TinyPng is the free online tool that'll help you optimize your site's images for faster loading speeds, without sacrificing image quality.

All you have to do is drag and drop the images you want to optimize, download them all at once if you want, and save them. And the great thing is, you can compress PNGs or JPEGs up to 5MB in size.
7. Answer the Public
Another great free online tool that'll help you create SEO optimized content is Answer the Public.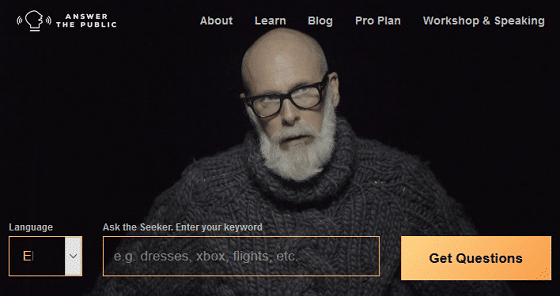 Enter the keyword you're thinking of using and in return get a bunch of possible search queries people might enter into search engines such as Google, Bing, and Yahoo.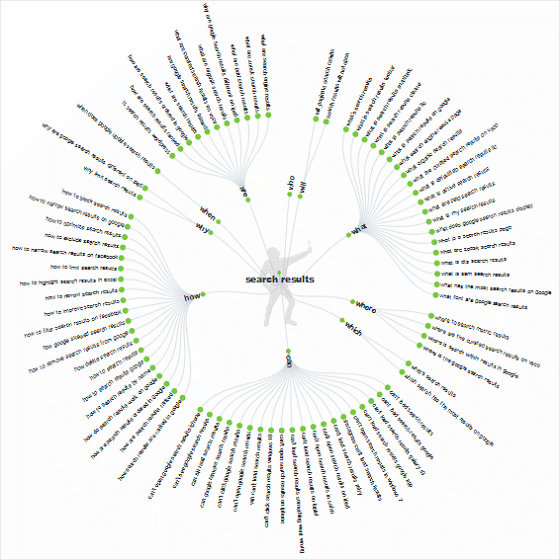 You can use these longtail keywords as LSI keywords throughout your content to ensure proper site indexing. Your website will then show up in search results where it should and attract people to your site that are truly interested in what you have to offer.
And that's it for today!
You now have a bunch of SEO tools that can help boost search rankings and drive traffic to your site. And if you need a way to make sure your SEO efforts are working, be sure to check out our helpful guide to measuring SEO performance with Google Analytics.
And don't forget, if you like this article, then please follow us on Facebook and Twitter.