Ever wonder which focus keyphrase brings the most traffic to your website?
If you're using Yoast SEO plugin for WordPress, then you have an option to enter a keyword for your posts or pages. The plugin helps you optimize your content for the search term and rank higher on Google.
But if you track these keywords, you can get useful insights to improve your SEO (search engine optimization) strategy and boost your site's organic traffic.
So, in this article, we'll show you in this article how to see the most popular Yoast focus keyphrase in WordPress.
Let's begin…
What is a Focus Keyphrase?
Focus keyphrase or keyword are search terms that people look up on search engines like Google. If you want your post to rank higher on Google, then you need to have keywords or keyphrases in your content.
And with Yoast SEO plugin for WordPress, you can enter your focus keyphrase and get instant feedback on optimizing your content. You can find this option in your content editor on WordPress.
Just scroll down to the end of your post and you should see the Focus keyphrase field. When you enter the search term in the box, Yoast SEO will evaluate your content and provide suggestions for optimization.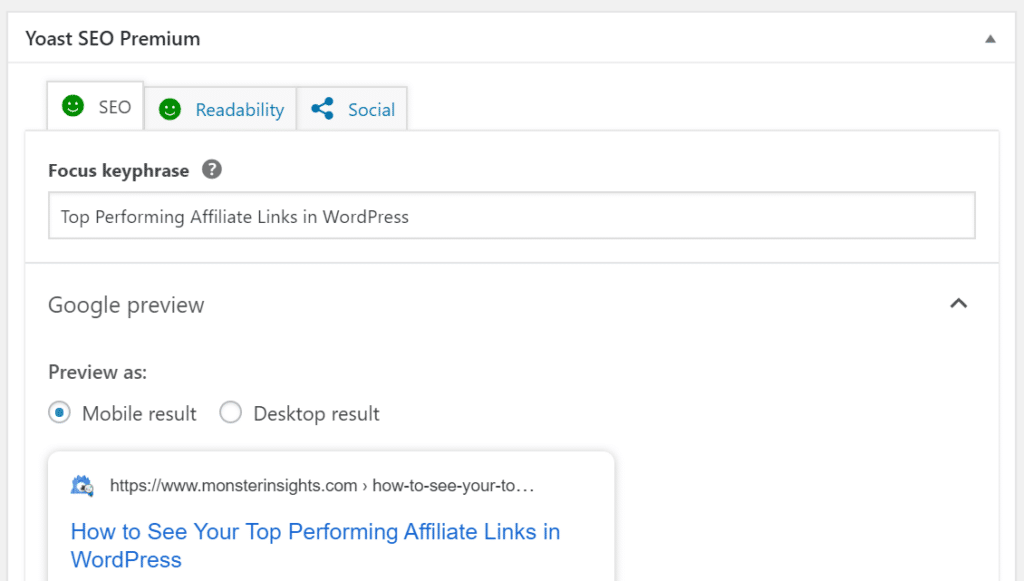 Benefits of Tracking Yoast Focus Keyphrase
Now, you might be wondering, why is it necessary to track Yoast focus keyphrase? What benefits would it provide?
Well, here are a few reasons for tracking focus keywords in WordPress:
Find New Keywords to Boost Ranking – When you find out which key phrases drive a lot of organic traffic, you can find similar keywords to optimize your content, increase rankings and organic traffic
Discover New Content Ideas – Just like similar keywords, you can also find new content ideas by looking at the most popular Yoast focus keyphrase
Optimize Content That's Not Performing – You can identify which keyphrases aren't generating traffic, so you can optimize those posts to boost their performance
With that, are you ready to learn how to set up Yoast focus keyword tracking in WordPress?
How to Track Yoast Focus Keyphrase in WordPress
When it comes to tracking your most popular Yoast focus keywords, you should know that Google Analytics Won't track them automatically.
To get record their performance, you'll need to set up custom dimensions. They help you track additional data in Analytics, which isn't possible by default.
And the simplest way of configuring custom dimensions is through MonsterInsights.
It's the best WordPress plugin for Google Analytics and makes using analytics very easy. You'll only need a few clicks to set up custom dimensions without the need to hire a developer or an Analytics expert.
Once you've installed MonsterInsights and added Google Analytics to your WordPress website, just follow these steps.
Do note that Yoast SEO plugin should be running on your site and you should have focus keyphrases entered on your posts.
Step 1: Install MonsterInsights Dimensions Addon
The first step for tracking Yoast SEO popular focus keyphrase is to install and activate MonsterInsights Dimensions addon.
And you can start by going to Insights » Addons and then navigating to Dimensions. Then click Install and wait for a few seconds, you'll have to Activate the addon.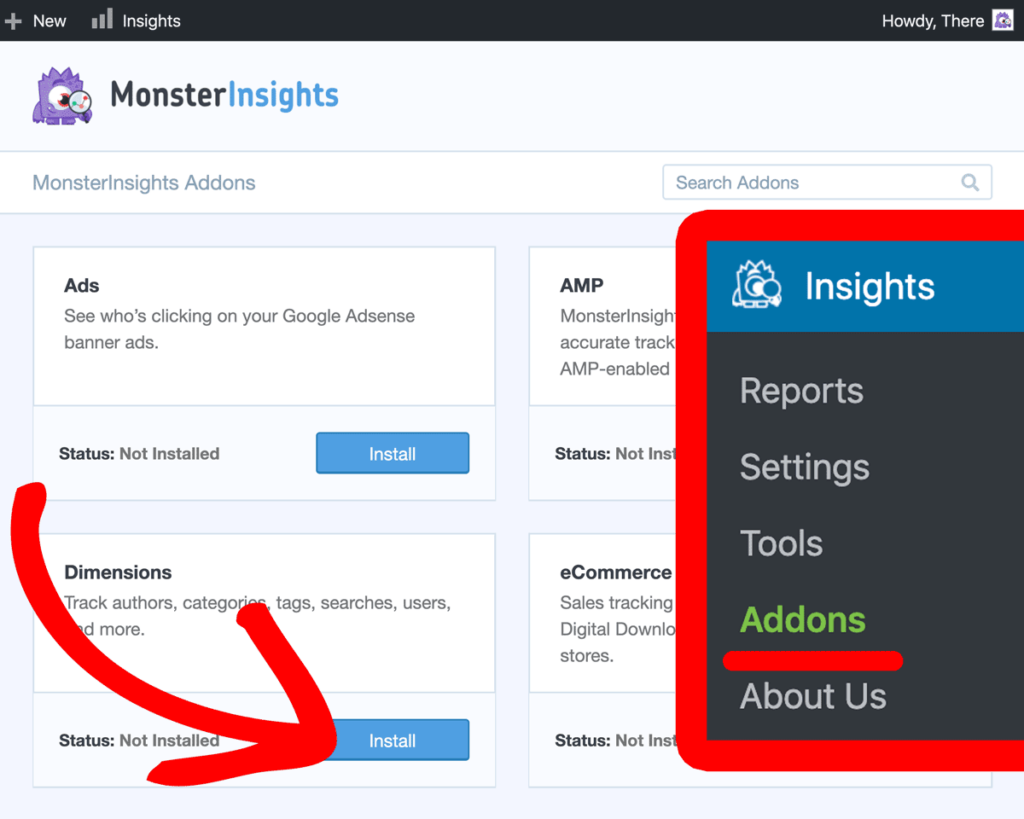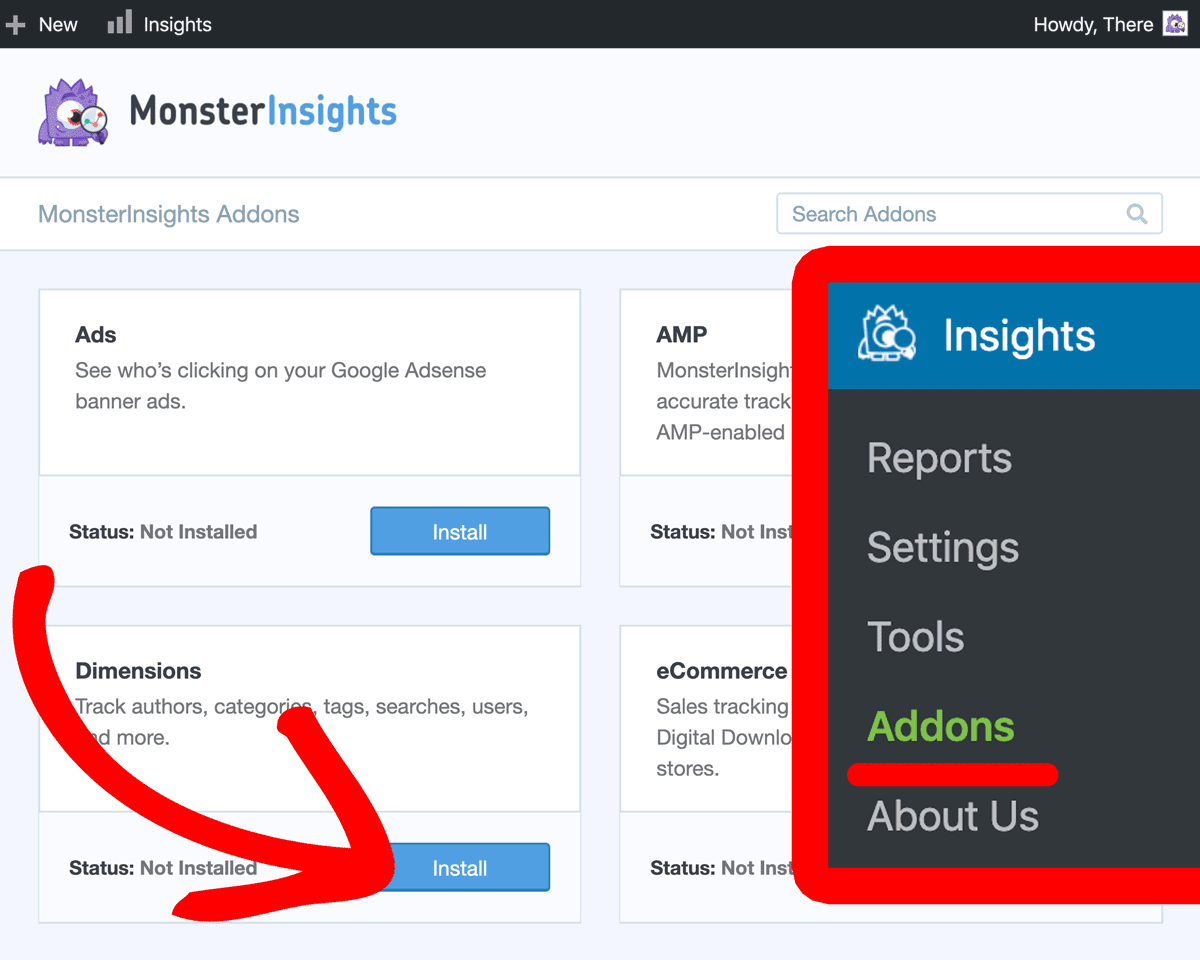 Step 2: Add New Custom Dimension in MonsterInsights
Next, you'll have to add new custom dimensions in MonsterInsights. To do that, go to Insights » Settings » Conversions and then scroll down to Custom Dimensions.
Here you'll find a list of custom dimensions offered by MonsterInsights for tracking. Select Focus Keyword from the dropdown menu.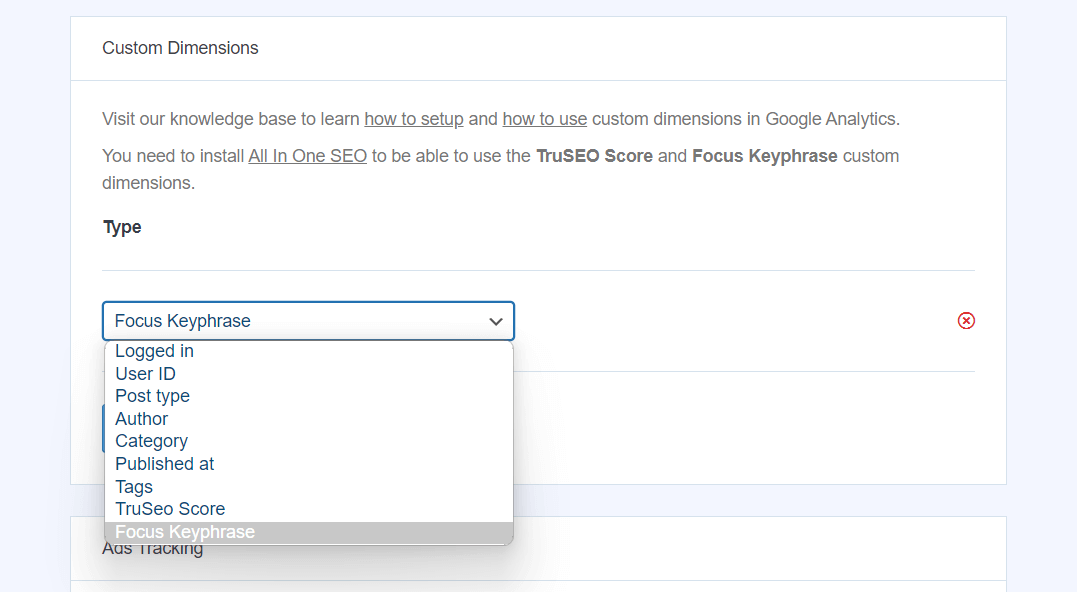 Step 3: View Most Popular Yoast Focus Keyphrase Report
You're now ready to view your report for the most popular Yoast focus keyphrase.
And with MonsterInsights, you can get your reports inside your WordPress dashboard. To view your keywords, go to Insights » Reports » Dimensions. Now navigate to the Most popular focus keywords report and you can see Yoast key phrases that bring in a lot of traffic.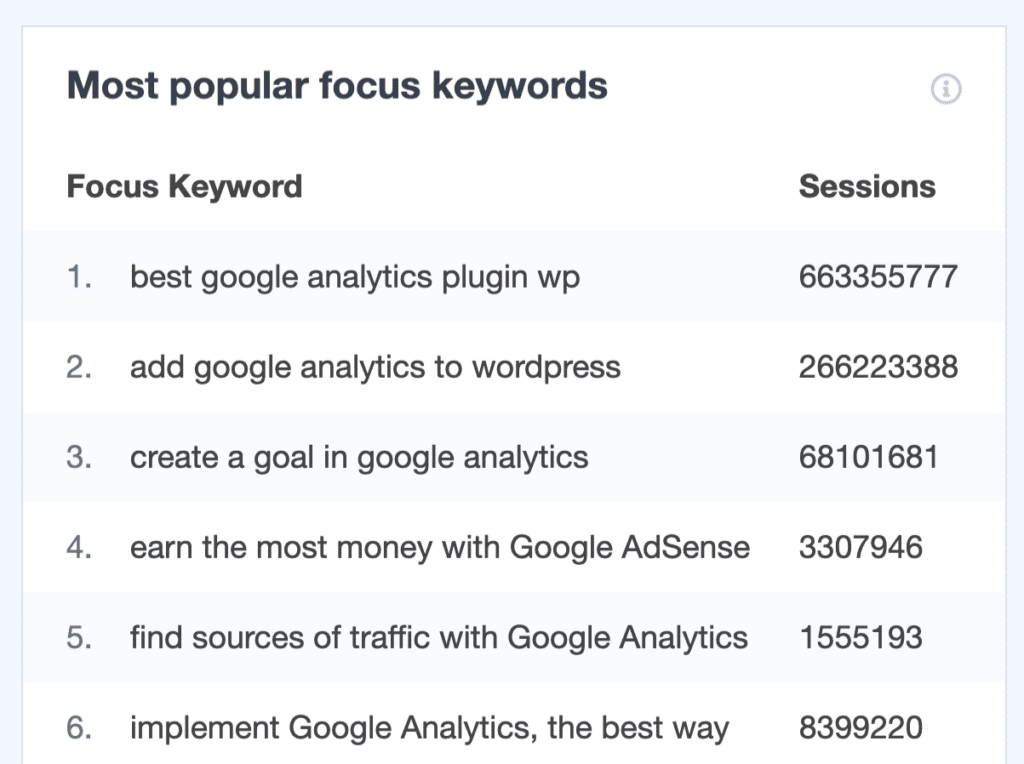 And that's it!
By setting up custom dimensions in WordPress, you can track the performance of your Yost SEO keywords with ease.
We hope that you liked our tutorial on how to see the most popular Yoast focus keyphrase in WordPress. If you want, you can also go through our ultimate guide to MonsterInsights dashboard reports.
And don't forget to follow us on Twitter and Facebook for more Google Analytics tutorials.