Are you looking for the best way to see your WP Engine site stats in your WordPress dashboard? Since WP Engine is retiring their Content Performance plugin, you'll need to switch to a different solution if you want to keep getting the metrics that matter.
In this article, we'll show you how to switch from WP Engine Content Performance to the MonsterInsights plugin for WordPress, so you can easily track the performance of your posts, categories, tags, authors, and more – right in your WordPress dashboard.
First we'll take a look at why MonsterInsights is the best solution to track your content performance. If you prefer, you can click here to skip ahead to the tutorial.
Ready? Let's get started…
Why Use MonsterInsights to See Your Site Stats?
WP Engine offers fast hosting that's specially optimized just for WordPress. They take care of all the details, including automatic backups, updates, caching, one-click staging and more, so you can focus on growing your business instead of technical details.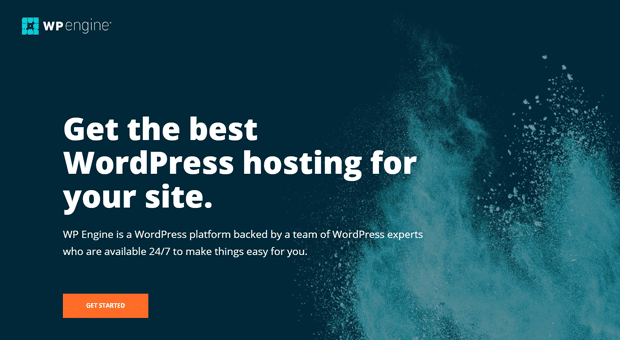 Since WP Engine is retiring their Content Performance plugin, you'll need to find an alternative that gives you actionable insights into your content.
If you've been using WP Engine Content Performance, you know that they offered useful performance stats that are missing if you use the basic Google Analytics tracking code on your site.
Seeing how your WordPress categories, tags, and authors are performing is not easy without a plugin, if you're not a developer. These are called custom dimensions in Google Analytics, and you have to modify your tracking code to set them up.
Not a coder? No worries.
MonsterInsights makes it easy to set up custom dimensions on your site.
In fact, it offers a whole lot more than just content performance.
With MonsterInsights, you can easily track:
Authors: Track the performance of each individual contributor on your site
Categories and Tags: Find out what type of content your audience likes best
Logged in: Segment your analytics by whether your visitors are logged in or out (great for membership sites)
User ID: Track each individual's activity on your site (perfect for eCommerce)
Post Type: If you have custom post types on your site, you can see how each performs
Published at: Discover the best days and times to publish new content
SEO Score and Focus Keyword: If you're using Yoast SEO, you can get stats on your focus keywords and score
Not only that, but MonsterInsights offers a ton of other features so you can get actionable insights into your visitors.
Once you install the plugin, it will automatically track affiliate links and ads, outbound links, button clicks, and more.
There are also addons for Enhanced eCommerce tracking, GDPR Compliance, form conversion tracking, and much more.
Check out the full list of MonsterInsights features here.
How to Switch to MonsterInsights
Ready to get started with MonsterInsights? Let's dive right in.
First things first, there's no need to remove the Content Performance plugin from your WP Engine site. The plugin will be removed automatically by WP Engine.
So, you can get started by installing MonsterInsights.
Step 1: Install the MonsterInsights Plugin
Now you're ready to get started with MonsterInsights. Click here to set up your account. You'll need at least a Pro level license to use Custom Dimensions. Click the Get Started button under the plan you'd like.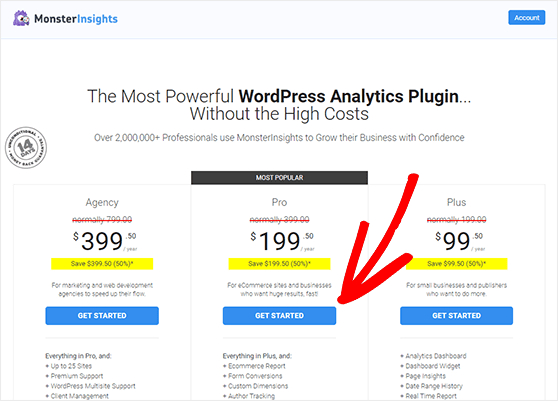 After you go through the account setup process, you'll be able to access the account area and click on the Downloads tab to download the MonsterInsights plugin.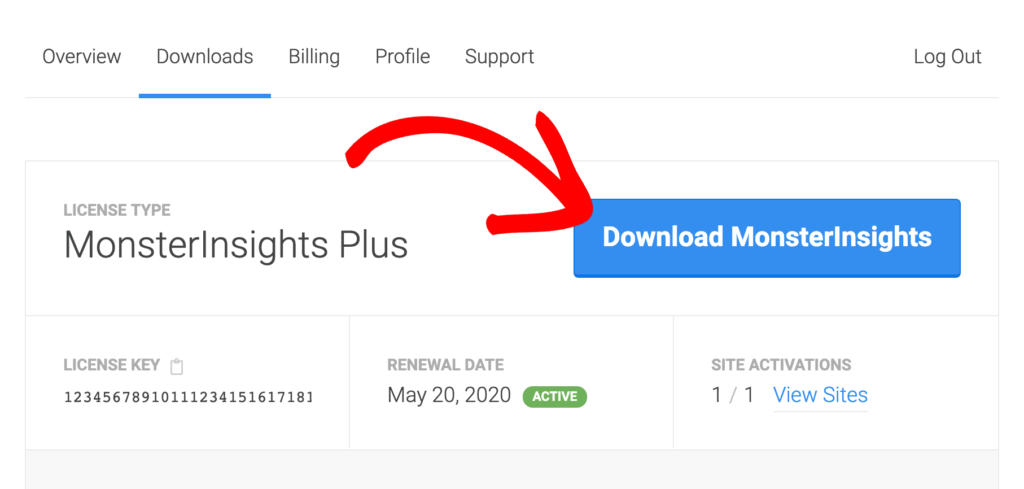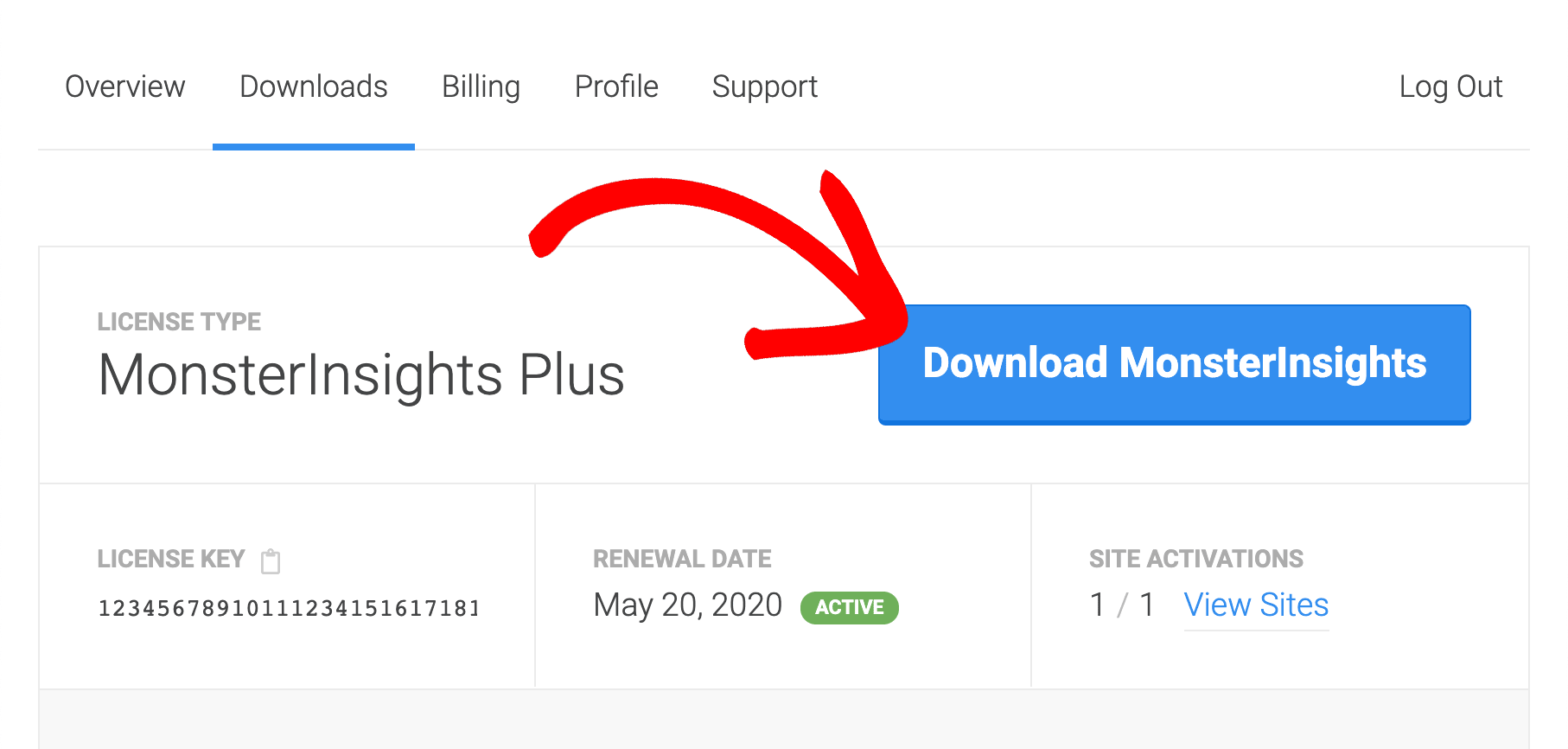 From your WordPress dashboard, you can upload and install the plugin from Plugins » Add New. For step by step instructions, you can check out this guide on how to install a WordPress plugin.
Once you install and activate the plugin, it will start a Setup Wizard to walk you through the steps of setting up Google Analytics on your WordPress site.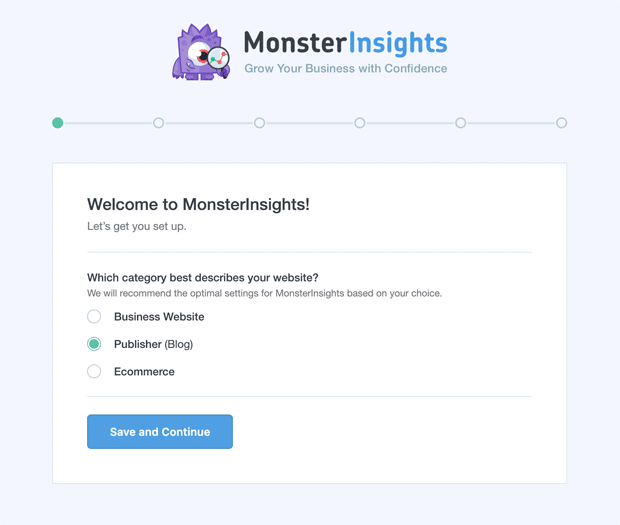 If you've never set up Google Analytics before, or need more detailed instructions, you can see our guide on how to add Google Analytics to WordPress.
Step 2: Set Up Author, Category, and Tag Tracking
Now that you have MonsterInsights installed, it's time to set up your custom dimensions so you can track your authors, categories, tags, and more.
To do that, you'll need to install the Custom Dimensions addon. From your WordPress dashboard, click on Insights » Addons. Then click Install next to the Custom Dimensions addon.
It may take a few seconds to install. Simply wait until the button changes to say Deactivate, and you'll know it's installed and activated.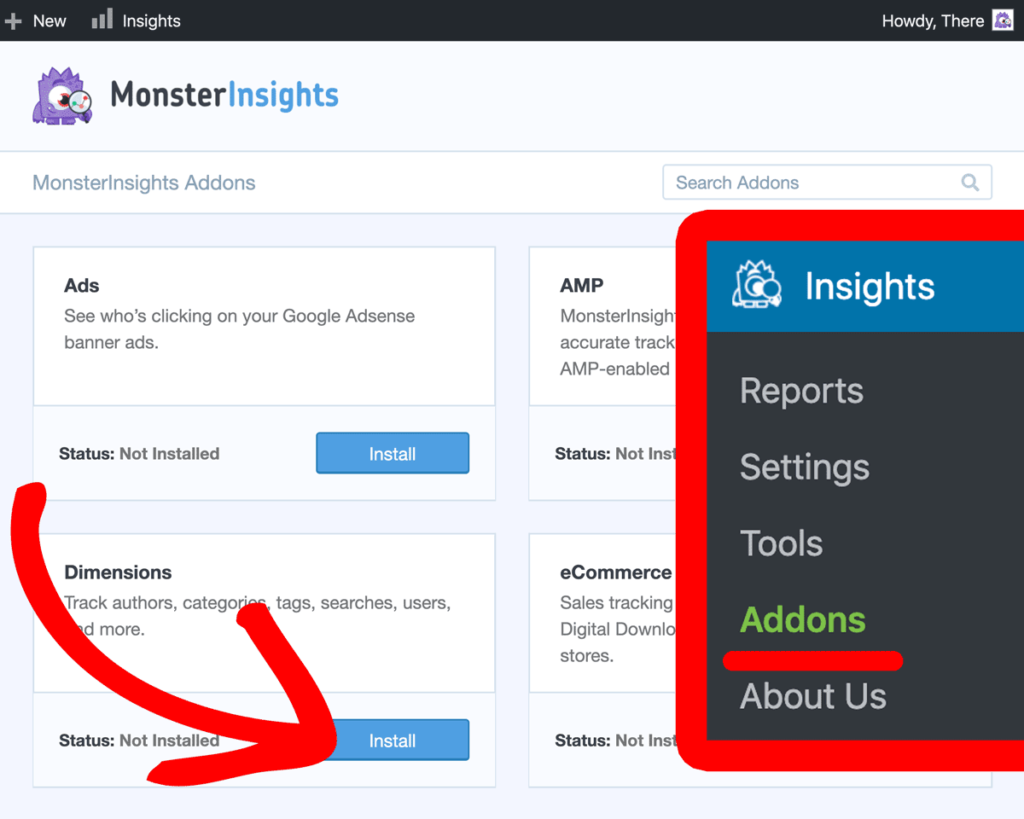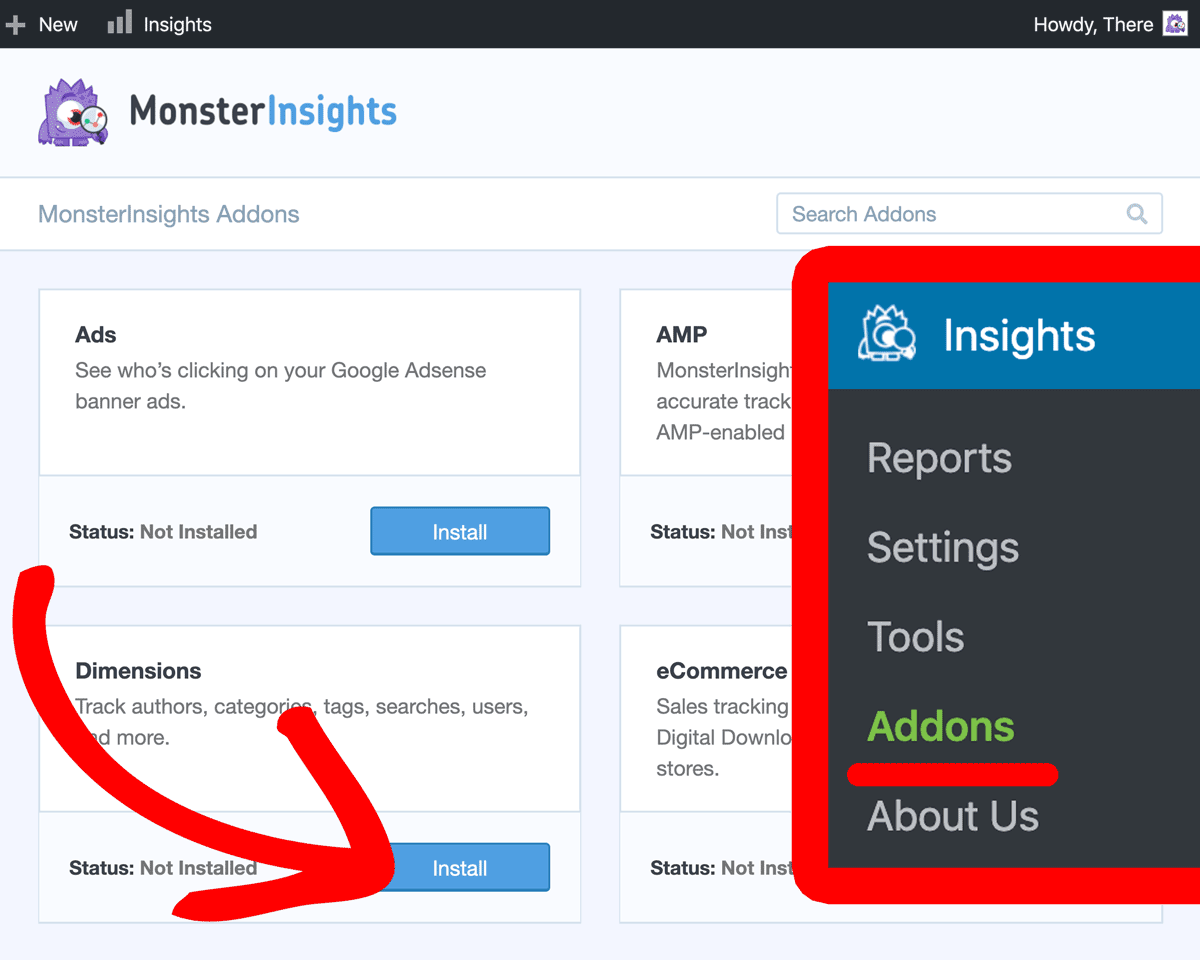 Next, go to Insights » Settings » Conversions and scroll down to where it says Custom Dimensions.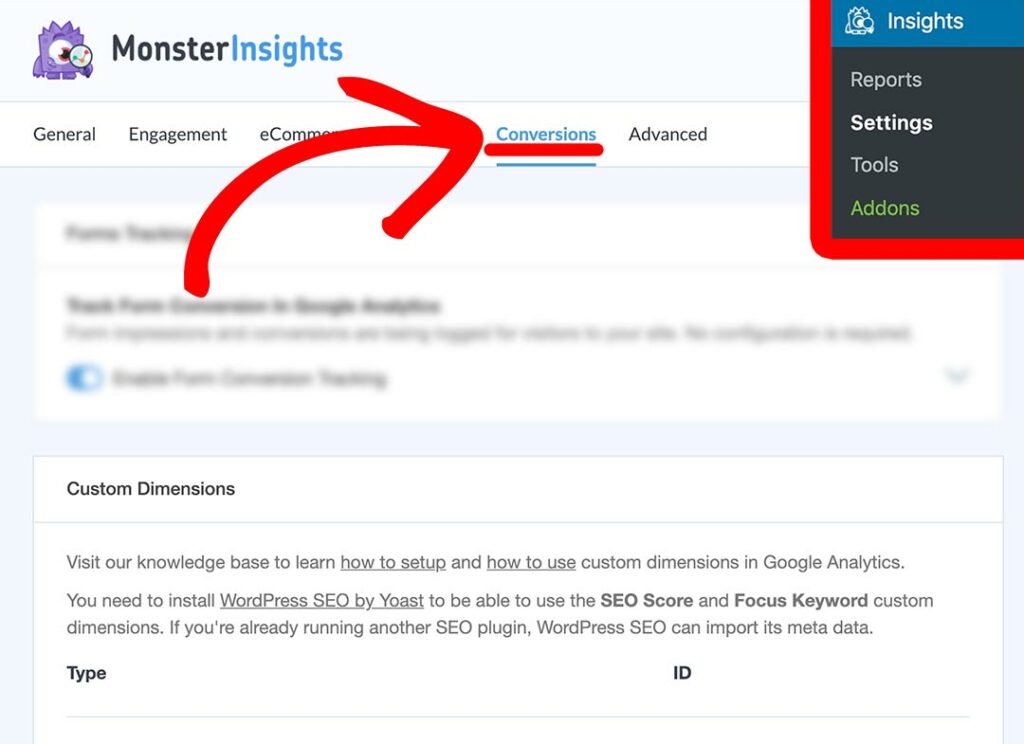 From here, you can click on the Add new custom dimension and choose the dimensions you'd like to add. To duplicate your WP Engine Content Performance report, make sure to add Author, Category, and Tag custom dimensions.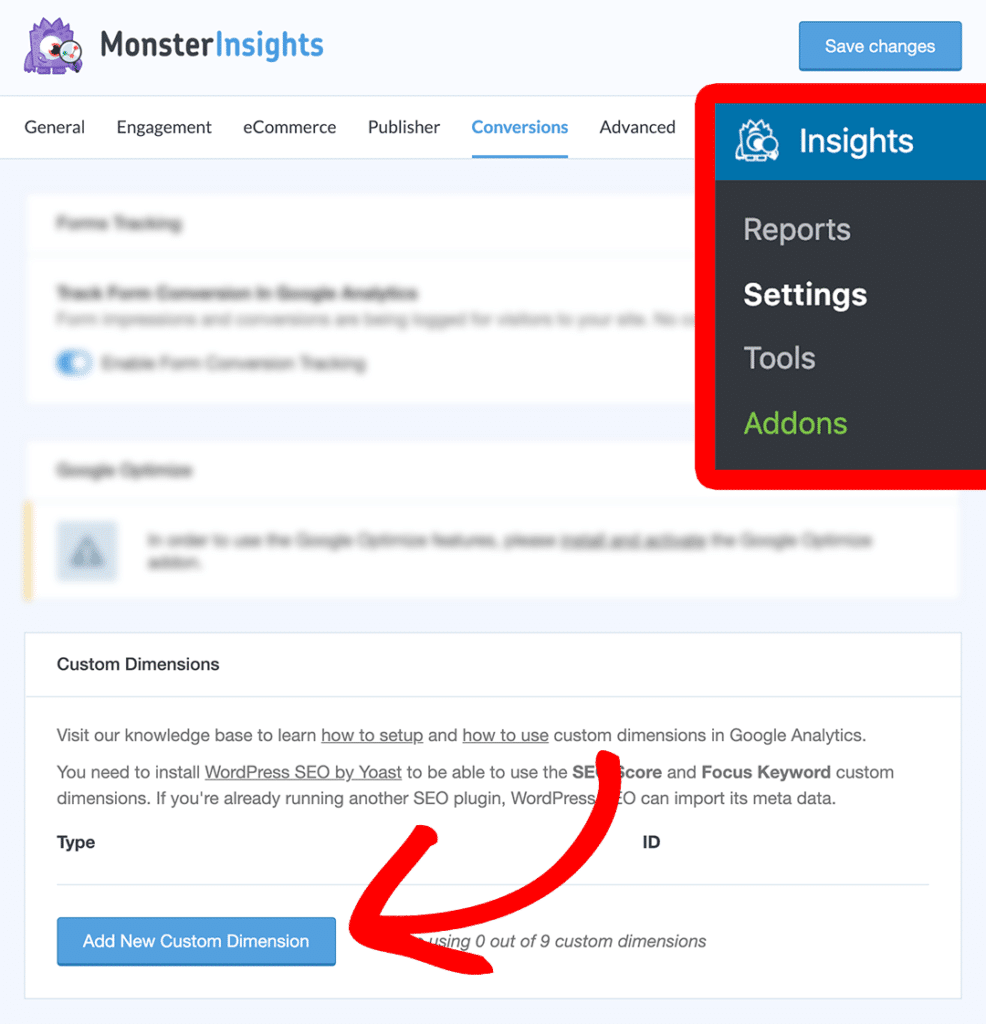 That's it! Now MonsterInsights will start tracking your custom dimensions.
Note that it may take 24 hours for any new data to appear in your reports.
Viewing Your Custom Dimensions Reports
MonsterInsights has a dashboard analytics widget that you can customize to see that stats that matter, right when you log in to WordPress.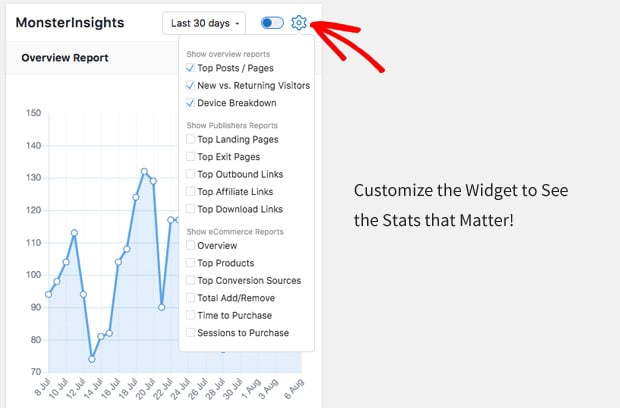 You can set up the widget to show your most popular posts and pages. You can also navigate to Insights » Reports to see more detailed analytics reports, including your top posts and pages.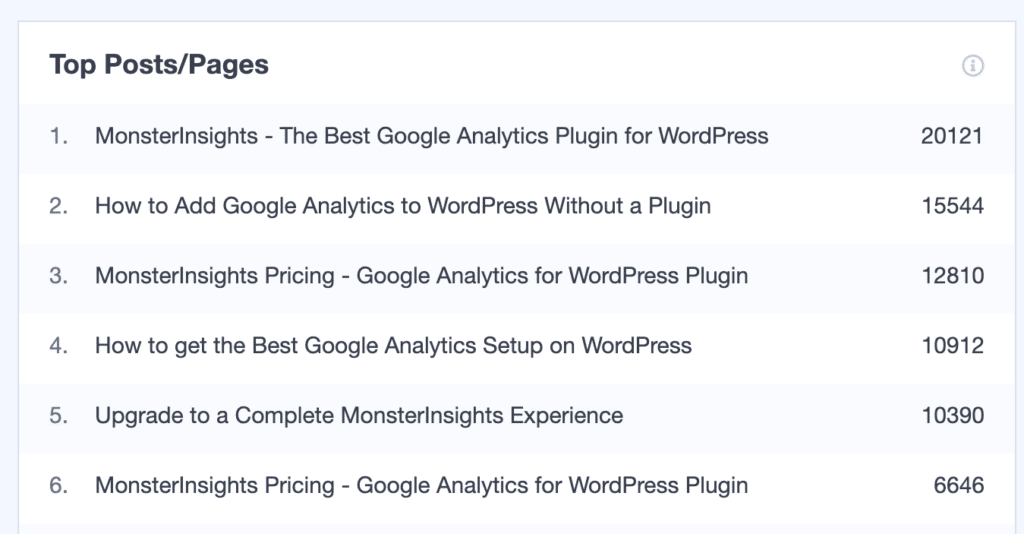 To view the rest of your custom dimensions, click on Dimensions at the top. From here, you'll see all the stats on the custom dimensions you just set up.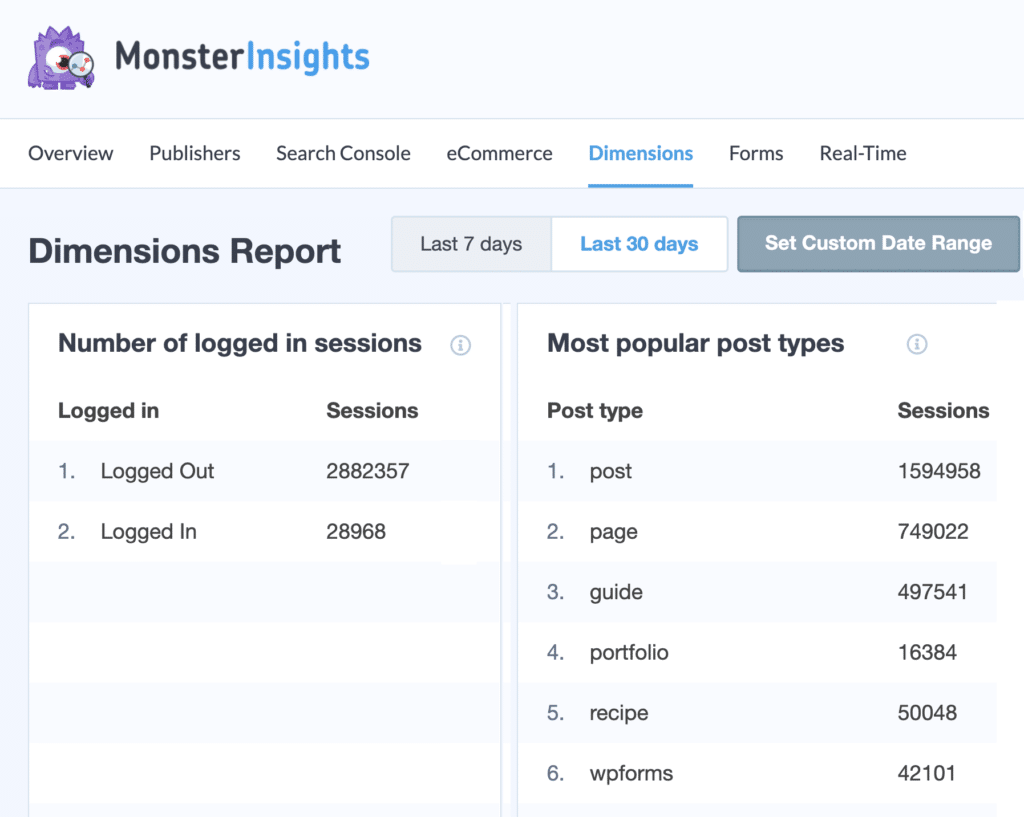 And that's it!
You've successfully switched from WP Engine Content Performance to MonsterInsights, and unlocked all the advanced tracking you need so you can make data-driven decisions to grow your business.
Next, you might want to check out how to set up forms tracking on your WordPress site. And if you're wondering how to comply with the new EU regulation, check out our guide on GDPR and Google Analytics.
Don't forget to follow us on Twitter and Facebook for more Google Analytics tutorials like this one.