With MonsterInsights, you don't have to write any code snippet in order to turn on outbound link tracking and downloads.
Outbound link clicks, affiliate link clicks, download link clicks, telephone link clicks and more are all tracked automatically by MonsterInsights.
Furthermore, outbound link clicks and affiliate link clicks are visible in the Publishers Report for Plus customers of MonsterInsights and higher. You can get to this report by navigating to Insights » Reports » Publishers.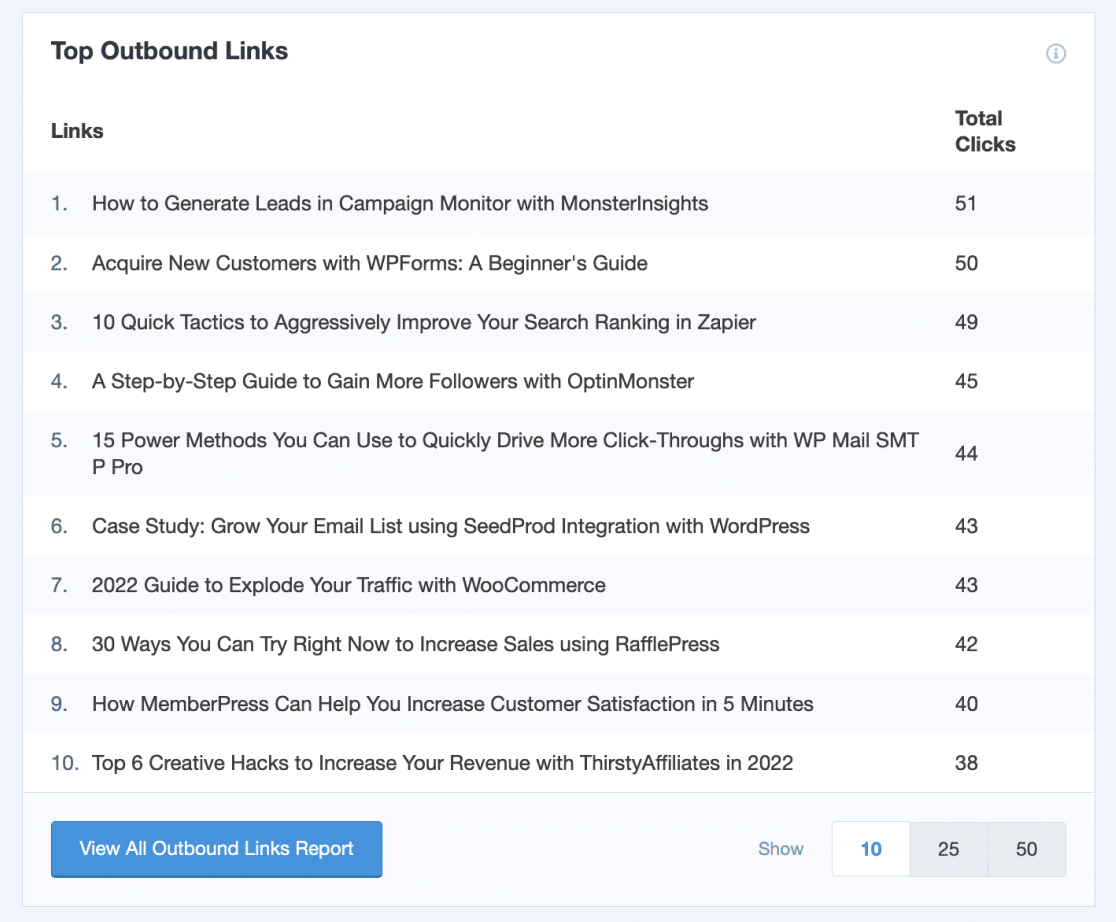 For other users of MonsterInsights who don't yet have the Publishers report, you can find outbound link events at analytics.google.com » Reports » Life cycle » Engagement » Events.
When you use MonsterInsights events tracking MonsterInsights turns on not just outbound link tracking but also affiliate link tracking, email links, telephone links, hashed and download links. To see a longer list of many of the available events MonsterInsights adds to your tracking, please see our guide: Google Analytics Events Audit.
That's it! Now you know how to setup outbound link tracking in Google Analytics with MonsterInsights! Are you interested in discovering the sources of traffic for your outbound links clicks? Then please see our guide: How to Find the Source of Outbound Traffic in Google Analytics.