Do you want to know which of your email marketing campaigns are generating the most sales? Using a trackable URL in your emails is an easy way to set up Google Analytics email tracking and find out which emails bring in more sales.
In this guide, we'll show you how to set up Google Analytics email tracking in 4 simple steps, so you find your most profitable email campaigns.
Let's dive right in…
The Benefits of Email Tracking in Google Analytics
Google Analytics allows you to track how profitable your email marketing campaigns are.
To track the performance of your emails, all you need to do is to generate your promotional URLs with a special code called a UTM code. You can easily do this from your WordPress dashboard using the MonsterInsights URL builder.
You can then use those URLs in your email newsletter to link to your merchandise on your site. It will also help you track email opens in Google Analytics.
Once you discover how your emails are performing, you can figure out which types of emails are the most effective by analyzing subject lines, format, copy, segmentation, and more.
We'll walk you through how to set up email tracking with Google Analytics, step by step. Let's start…
Step 1: Install the MonsterInsights and eCommerce Addon
To start tracking your email campaigns, the first thing you need to do is to install MonsterInsights plugin on your WordPress website.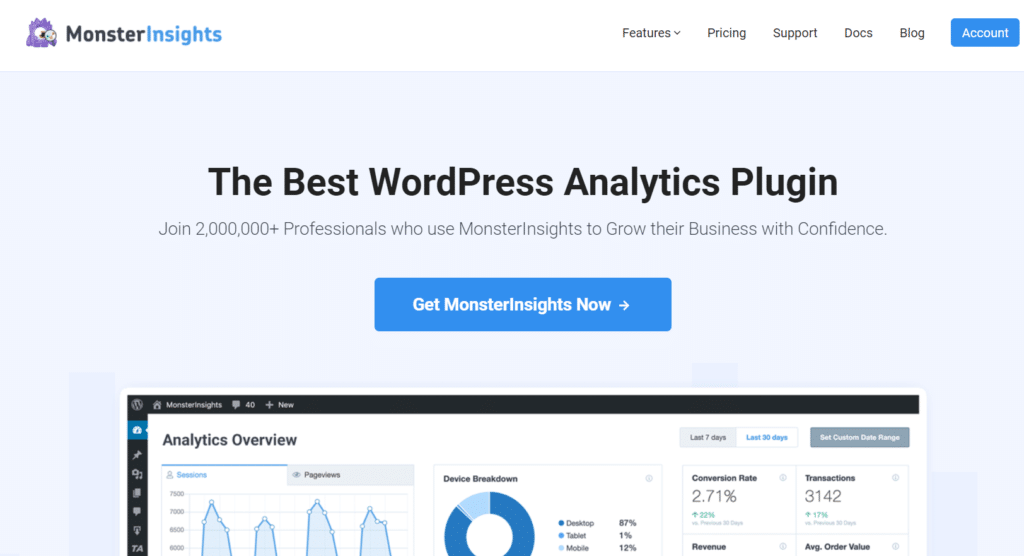 After successfully installing and activating the plugin, you'll need to connect MonsterInsights with your Google Analytics.
You can use our easy step by step guide to connecting Google Analytics with the plugin.
Then you'll have to install the eCommerce addon on your site. You can read our tutorial to learn how to install and activate the eCommerce addon.
Do remember, you'll need MonsterInsights Pro plan to add eCommerce addon.
But why do you need an eCommerce addon? Well, if you're running an email campaign to boost your sales, you'd want to see how many visitors purchased your products.
This is where MonsterInsights comes in handy and gives you a complete picture of your eCommerce store's conversions.
Step 2: Enable Ecommerce Tracking in Google Analytics
Once you've installed MonsterInsights and its addon, you'll need to enable eCommerce tracking in your Google Analytics account.
For this, log in to Google Analytics and select the website in which you want to enable eCommerce tracking.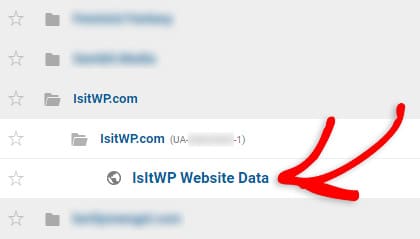 Next, click Admin in the right menu bar.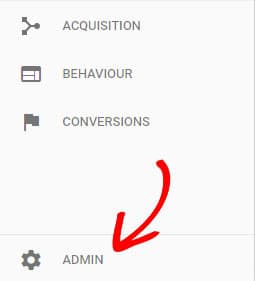 Now you can click Ecommerce Settings under the column on the right.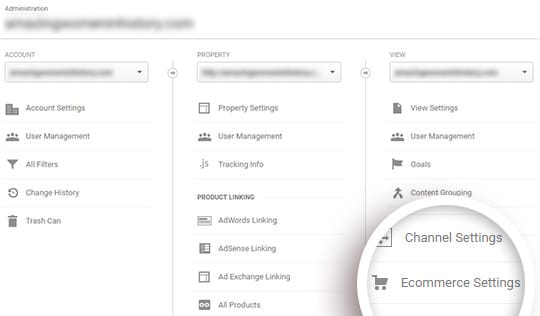 Next, click the slider under the first step, Enable Ecommerce, to turn it from off to on. Then click the Next Step button.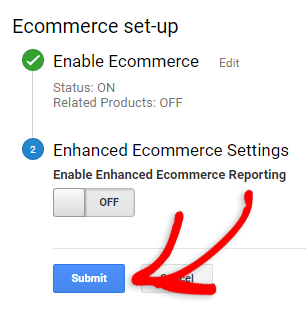 All you have to do now is click the Submit button.
Step 3: Create a Trackable URL Using MonsterInsights
Now, using the MonsterInsights URL builder, you can create a custom URL with a UTM code to track your emails. UTM codes help you to track information about the source, medium, and campaign whenever anyone clicks on those links.
It's through the UTM codes that Google Analytics knows where your users are coming from and which links they are opening.
To build a custom URL with a UTM code, go to MonsterInsights plugin and visit Insights » Tools.
This tool makes it easy to build your URL's with all the relevant information. You just need to enter the URL you want to track, along with its parameters.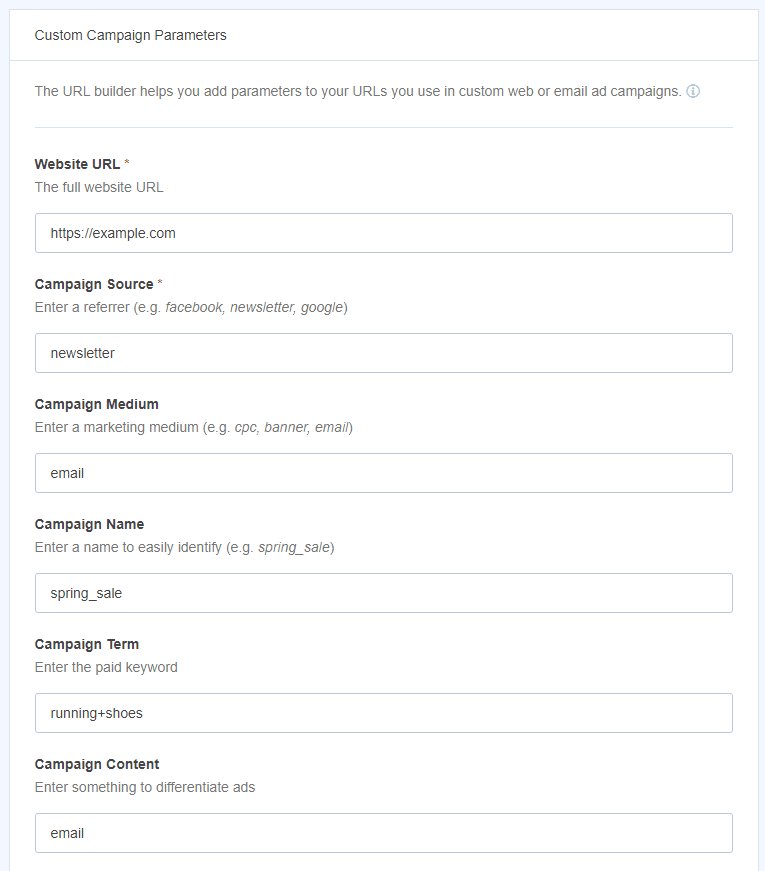 The parameters you'll have to add to a link are:
Website URL: Enter your website's URL in this field.
Campaign Source (utm_source): It is used to describe the traffic source in which the link will be placed. For example, you can name it as a newsletter.
Campaign Medium (utm_medium): You can describe the marketing activity for which the link will be used. For example, you can specify it as email as your medium.
Campaign Name (utm_campgain): If you're sending a promotional email series, you can specify it here like spring sale, summer campaign, or product launch.
Campaign Term (utm_term): This field is for running paid advertisements (PPC). You can add the keywords you'll be using for your ads, like running shoes.
Campaign Content (utm_content): If you're A/B testing a campaign, you can use this field to differentiate links and ads that point to the same URL.
Use Fragment: MonsterInsights also offers you to break the UTM code into small fragments. It is not recommended that you enable this option, but it's available for anyone who wants to use it.
After specifying the required details, you can copy the URL and insert it into your email campaigns.
Now the full URL you just created will look like this:

Let's see where you can find Google Analytics email tracking reports and how can MonsterInsights help.
Step 4: Finding Your Email Tracking Report in Google Analytics
In your Google Analytics account, you can find email campaigns report under Acquisition » Campaigns » All Campaigns.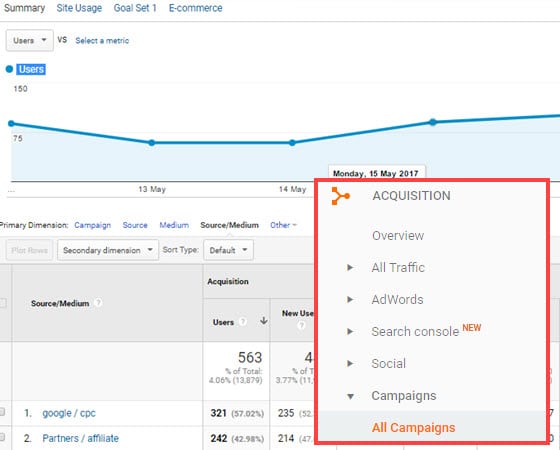 By default, Campaign Name is chosen as the primary dimension in your report. Just above the tabular report, you can easily choose a different primary dimension such as Source, Medium, Source/Medium.

In order to view which email marketing campaigns lead to the most sales, select E-commerce from the dropdown menu, which you can see in the Conversions column.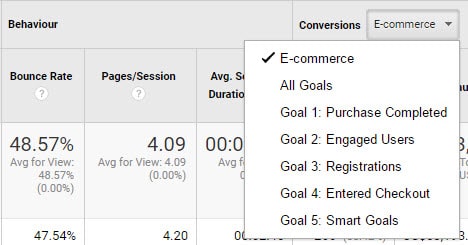 Use MonsterInsights eCommerce Addon
You can also use MonsterInsights eCommerce addon to view your store's sales and conversion rate. Go to Insights and then click on Reports » eCommerce.
Using the report, you instantly view the conversion rate, transactions, revenue you made, average order value. It also displays a list of top-selling products on your store and the top sources where these sales are coming from.
Using the report, you will know if your email campaign was a success in driving sales or there is any room for optimization.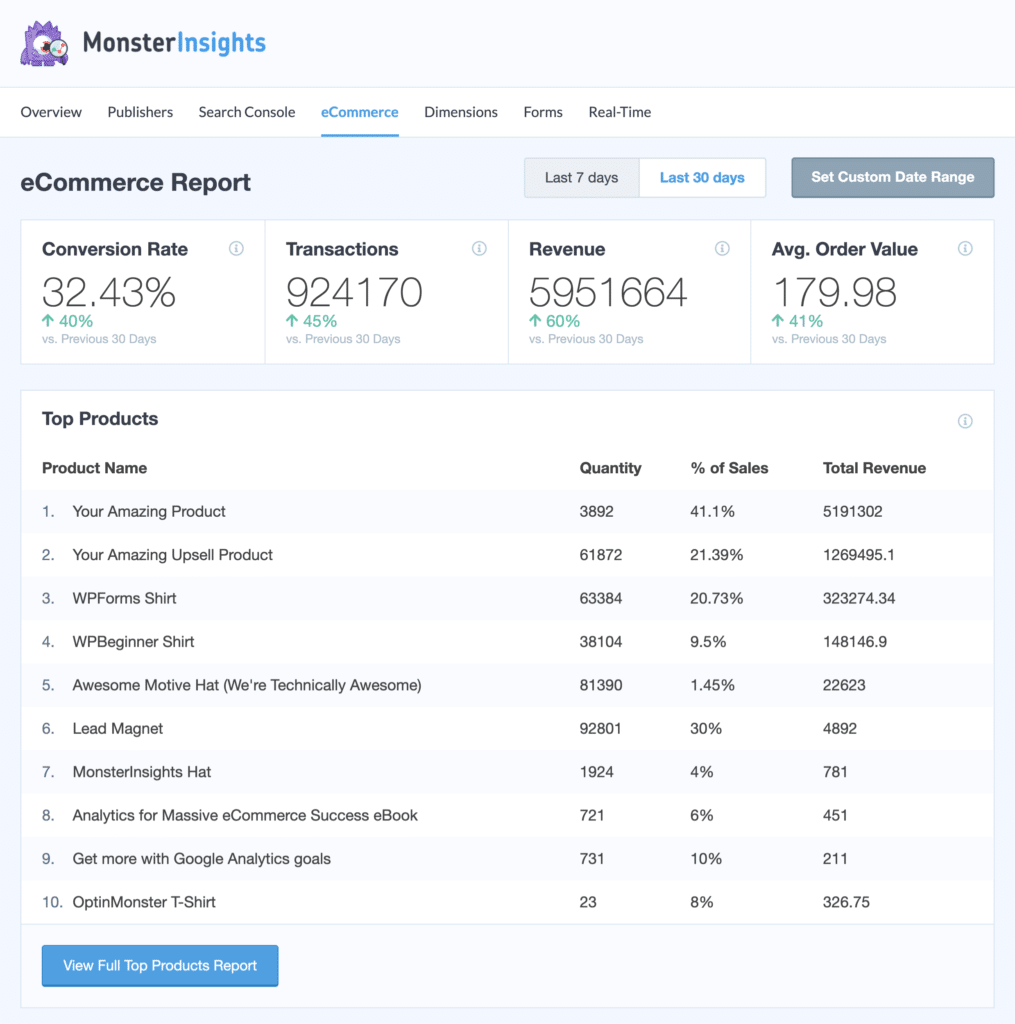 That's it!
We hope you like our guide on how to set up Google Analytics email tracking on your WordPress website.
Using MonsterInsights, you can create custom URLs with UTM codes and track which email campaign results in the most conversions in Google Analytics.
If you enjoyed this article, you may also want to read this guide on how to create an email newsletter and how to track user engagement in WordPress using Google Analytics.
And don't forget to follow us on Twitter and Facebook for more Google Analytics tutorials.