Google Analytics allows you to grant access to other users so you can share your data with them, or give them more permissions to do things like manage users, edit settings, etc. Our support team may ask to be granted access to your Google Analytics account in order to help you troubleshoot any issues. Granting access is the most secure way to share your site's data without having to share your login details.
In this tutorial, we'll show you how to grant user access in Google Analytics.
Step 1:  Bring up the Google Analytics Property
Log in to your Google Analytics account.
Select the property associated with your site by clicking on the All Accounts dropdown at the top of the page.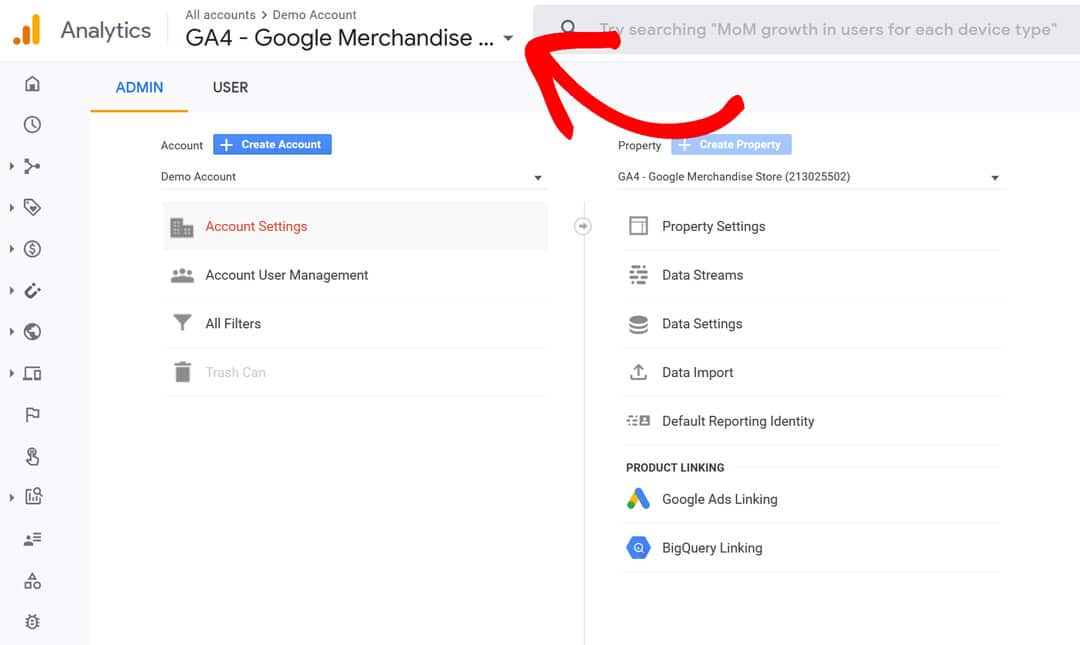 Select the correct property in the account picker.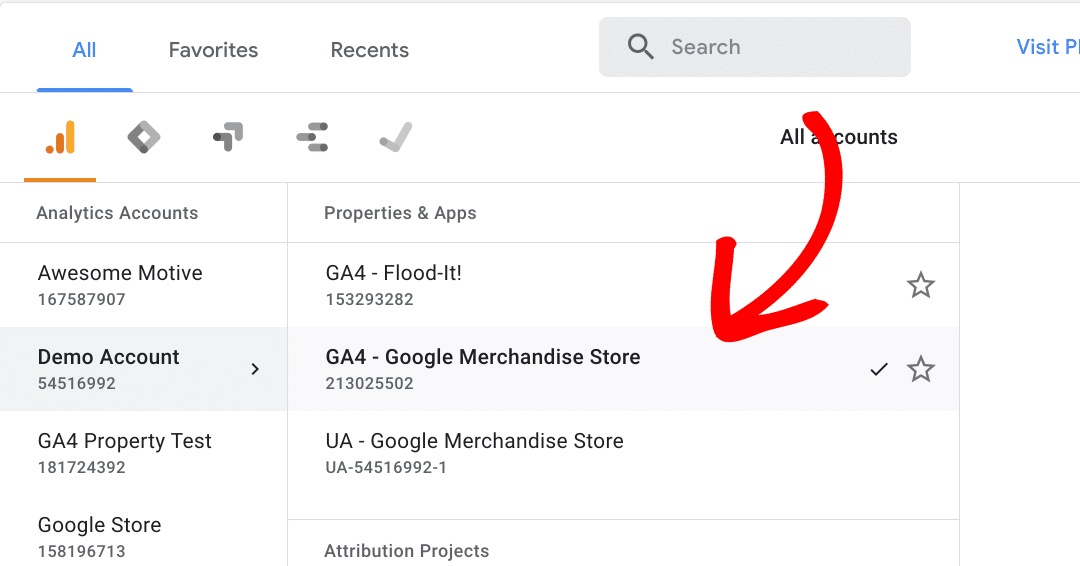 Step 2: Open the Property User Management Settings
Click on Admin at the bottom left corner of the page.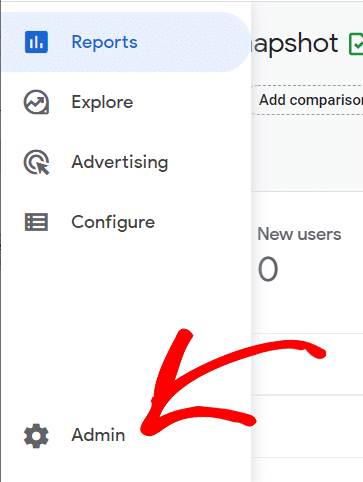 Under the Property settings section, click on Property Access Management.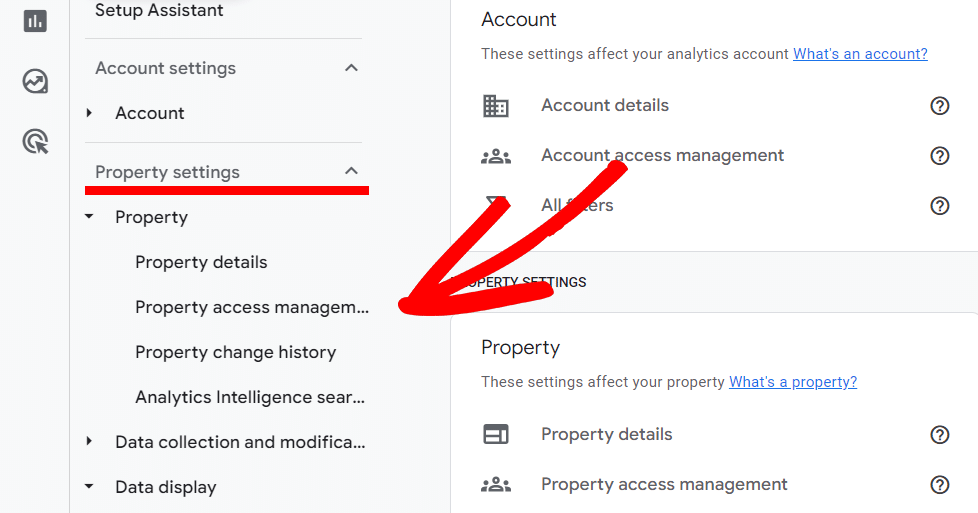 Step 3: Add a User
Click on the "+" icon at the top right corner of the page. Select Add users from the dropdown.

Enter the email address of the person you're granting access to and then set the appropriate role for this user. You can also set any data restrictions if you'd prefer.
The MonsterInsights support team needs the Editor user role if you're asking for changes such as modifying an event, creating an event, and configuring cross-domain tracking.
You can leave the Notify new users by email checkbox checked to send a notification to each user you're adding.
Click the Add button at the top right corner of the page.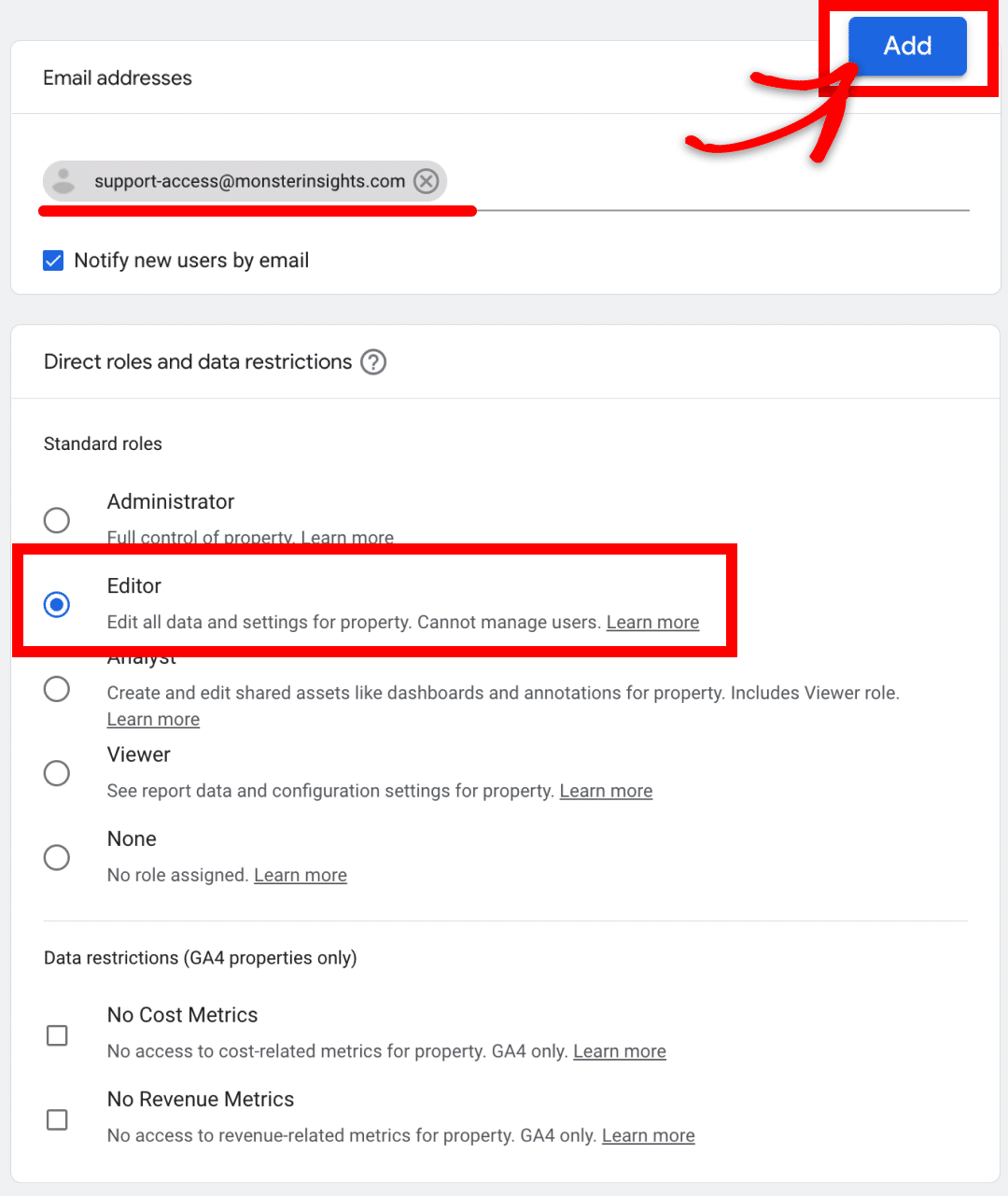 That's it! You've successfully given someone access to your Google Analytics property.