Wondering how to increase conversion rate on your eCommerce site?
If you've got an eCommerce business, then conversion rate optimization is one of the most significant responsibilities you'll ever have. That's because most of your business revenue depends on the conversion rate.
In this article, we'll share with you some proven eCommerce conversion optimization tactics to use today.
What Is eCommerce Conversion Optimization?
If you're a beginner, then the terms like conversion and optimization may be hard to understand. But don't worry, we'll explain the meaning of these terms and why they're essential for your eCommerce business.
Here're the terms we'll be explaining here:
What is conversion?
Ecommerce conversion with examples
What is conversion rate?
Conversion rate optimization (CRO)
Ecommerce conversion rate optimization
To begin with, let's define conversion first. A conversion is when a user completes a desired action in response to a call to action (CTA) on your website.
For example, if you're selling books on your eCommerce store, then a book purchase by a user is an eCommerce conversion.
Other typical examples of eCommerce conversions are adding shop items to a wishlist, a cart, or saving them to purchase later.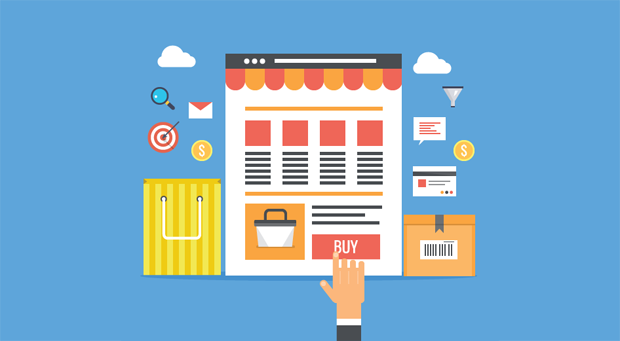 However, the meaning of conversion isn't limited to eCommerce conversion only.
For example, if you've contact forms or subscriptions forms on a landing page, then a form submission is a conversion in that case. Similarly, if you've got a video play button, then a conversion is when a user clicks on the play button.
Now you know what conversion is, let's talk about conversion rate briefly. Conversion rate is the percentage of total users who took the desired action. In case of an eCommerce store, it's the percentage of users who purchased your eCommerce products.
Conversion rate optimization (CRO) is improving your website to maximize the number and rate of conversions you get. And, if you're doing it for an eCommerce site, then it's called the eCommerce conversion rate optimization.
With that said, now let's take a look at the quick eCommerce conversion optimization tactics to boost your eCommerce sales.
Proven Quick eCommerce Conversion Optimization Tactics
According to a study, the average conversion rate of the top 25% of companies is 5.31% and 11.45% of the top 10% of companies.
What's your conversion rate? If it's below the averages, then it's time to be serious about conversion optimization.
Even if it's same as the average or more, there's always room for improvement.
Now let's have a look at some proven conversion optimization techniques to use on your eCommerce site today.
1. Track Your Conversion Rate with Google Analytics
Before you implement any of the conversion optimization tactics, it's essential to know your site's current conversion rate.
Hence, tracking your Google Analytics eCommerce conversion rate is the first step in conversion optimization.
While there're many conversion tracking tools on the market, Google Analytics is the most popular tool you can use. It's a free web analytics tool by Google.
Using Google Analytics, you can track your eCommerce conversions and view how well your eCommerce store is performing.

If you're using WordPress as your eCommerce platform, then it's even easier to use Google Analytics on your site with MonsterInsights.
MonsterInsights is the most user-friendly WordPress Google Analytics plugin on the market. It lets you set up Google Analytics on your WordPress site easily, and helps you track your most important eCommerce stats.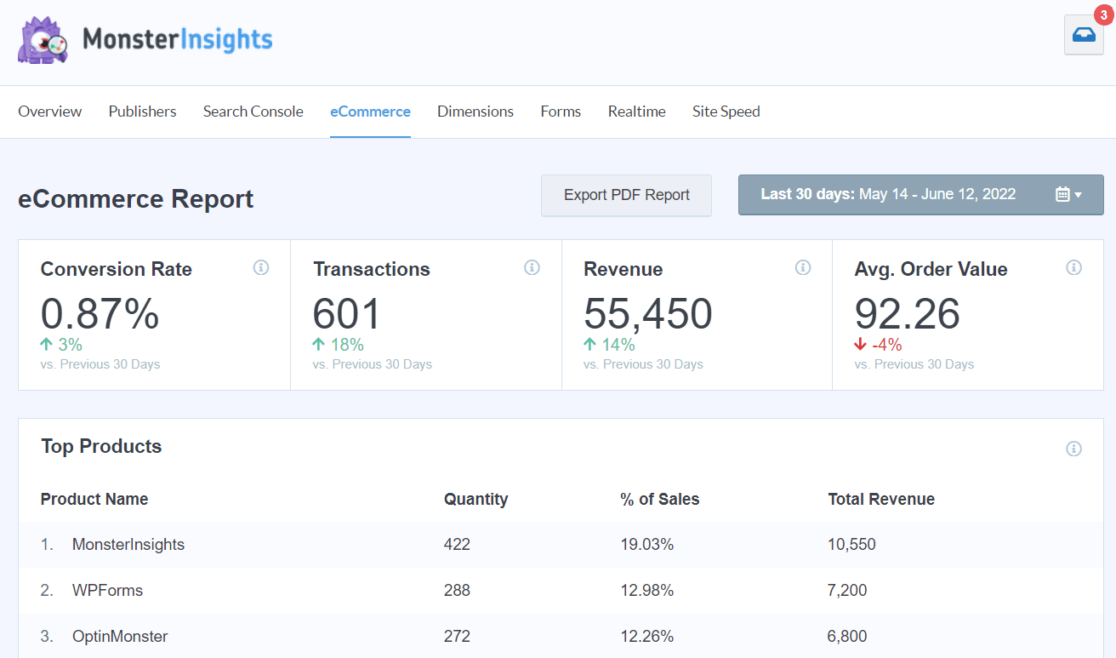 Not only the eCommerce data, but it also lets you track your form conversions, downloads, and many more.
2. Add Social Proof Notifications to Increase Trust
According to a study, about 98% of web visitors leave your website without taking any action. And, about 70% of those users never return because they don't trust your brand and services.
Adding social proof to your website is a quick conversion optimization tactic that can help you solve this problem.
The social proof notifications inform your site visitors that other people are using your products and increase trust for your brand.
To add social proof on your site, we recommend you to use TrustPulse.
It's the most powerful social proof plugin available on the market.
Using TrustPulse, you can track purchases, downloads, or registrations on your website, and show them as a recent activity or count of events. For example, take a look at the screenshot below.

TrustPulse works with any website platform including WordPress, Squarespace, BigCommerce, Shopify, etc.
3. Create Cart Abandonment Popup with OptinMonster
Another proven tactic to increase conversions is adding cart abandonment popups on your eCommerce shop. For example, when a user is about to abandon your cart, you can show them a popup with an exciting discount coupon.
You can easily create cart abandonment popups on your website using the most popular conversion optimization tool OptinMonster.
OptionMonster comes with a signature exit-intent technology which allows you to display stunning popups at the exact moment a user is about to exit.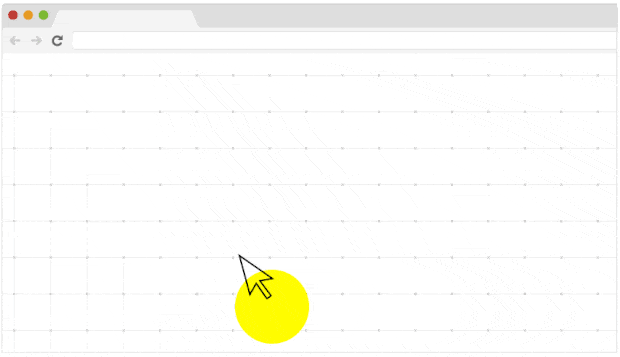 You can use exit-intent forms on your shopping cart to reduce cart abandonment rate. Also, you can use it on other pages and optimize your website conversion.
4. Add FOMO Countdown Timers with OptinMonster
FOMO stands for fear of missing out. It's a psychological term which explains the anxiety about missing out on something exciting.
As a business owner, you can use this human behavior as a marketing tactic to boost your eCommerce conversions.
One of the best ways to do so is by adding a countdown timer. It creates a sense of urgency and entices your users to buy a product immediately before the time is up.
You can create attractive countdown timers also by using the conversion optimization plugin OptinMonster.
It comes with a countdown timer template which you can customize and make a countdown timer instantly.

For more details, see our step by step guide on creating a countdown timer in WordPress.
5. Add Live Chat to Respond Sales Queries Quickly
A lot of times, users don't complete the purchase process on your site because of confusion during the checkout process. Even a small confusion can lead to cart abandonment.
But you can convert such users into customers by adding live chat option on your site. With a live chat option, you can respond to your users' sales queries instantly and guide them through the checkout process.
Not only that, but live chat also increases trust for your company as it lets your site visitors have personal communication with you.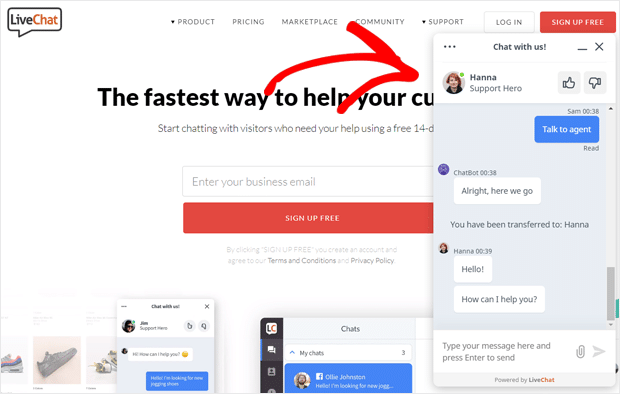 The best way to add live chat feature on your website is by using the LiveChat plugin. It's best live chat support software available on the market.
6. Simplify the Checkout Process
One common problem with most eCommerce websites is their complex checkout process. A lot of users abandon such sites to avoid the mess.
You can improve your website conversion by making the checkout process quick and straightforward. Reduce unnecessary steps, and keep it concise so the customers can quickly complete the checkout.
7. Use Clear Call to Action, Product Images, and Product Information
The most important parts of a product landing page are the call to action buttons, product images, and description. If you put them attractively, then you can have a higher number of conversions.
First of all, you need to ensure that you have a clear and visible call to action.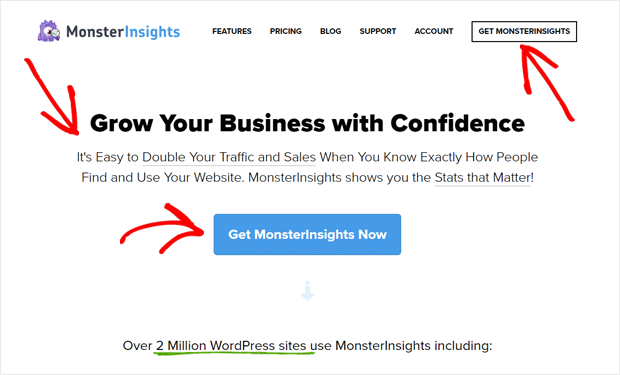 Next, you need to have attractive, high-quality product images. And, you need to have a clear and concise product description.
Putting these elements correctly on your landing pages creates a good impression and helps to improve your eCommerce conversions.
8. Offer Free Shipping
According to a study, about 44% of online shoppers abandon their carts because of shopping and handling costs.
This means clearly that offering free shipping will optimize your eCommerce conversion rate.
While there may be many stores selling the same thing, you can provide incentives with free shipping and attract more users.
9. Show Security Badges
Showing security badges on your website also helps to reduce cart abandonment and improve your eCommerce conversions.

When the shoppers see security badges, they know that their credit card details are secure, and confidently complete the purchase process on your site.
Using security badges and seals enhance your site's credibility as they're proven to keep online transactions secure.
We hope this article helped you to find the best eCommerce conversion rate optimization tactics to use for more sales and revenue. You may also want to see our handpicked list of best email marketing tools to send highly effective email newsletters to your subscribers.
And don't forget to follow us on Twitter and Facebook for more helpful marketing and Google Analytics tips.