Do you run an eCommerce store, and you want the best eCommerce analytics tools to grow your business and improve your store?
With the right tools, you can do a lot of things to improve your store. You can get more traffic, increase your user engagement, and ultimately get more sales and grow your business.
But which tools should you use? You're probably wondering which ones are really worth investing in. Let's take a look at some of the best ones.
7 Great eCommerce Analytics Tools
Google Analytics is the best tool to start with for any eCommerce website. It's free, it's big, there are a lot of articles out there (including on our own blog) about how to use it, and you can customize it to make it work for your site.
With Google Analytics, you can track just about anything you can think of on your eCommerce store, including:
Revenue
Orders
Add to cart events
Refunds
Product views
Average order value
Abandoned carts
And much more
For some users, privacy concerns are what keeps them from using Google Analytics. Thankfully, there are a few ways to make Google Analytics more private. We'll go over one in the next tool recommendation.
Get started with Google Analytics.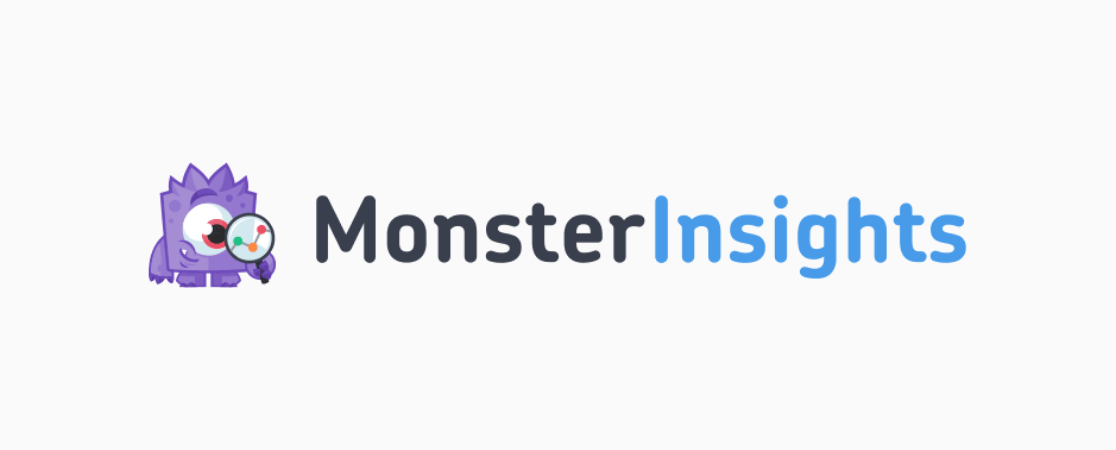 MonsterInsights is the best Google Analytics plugin for WordPress. It allows you to easily connect your WordPress eCommerce site with Google Analytics so you can view all the data that matters most right in your WordPress dashboard.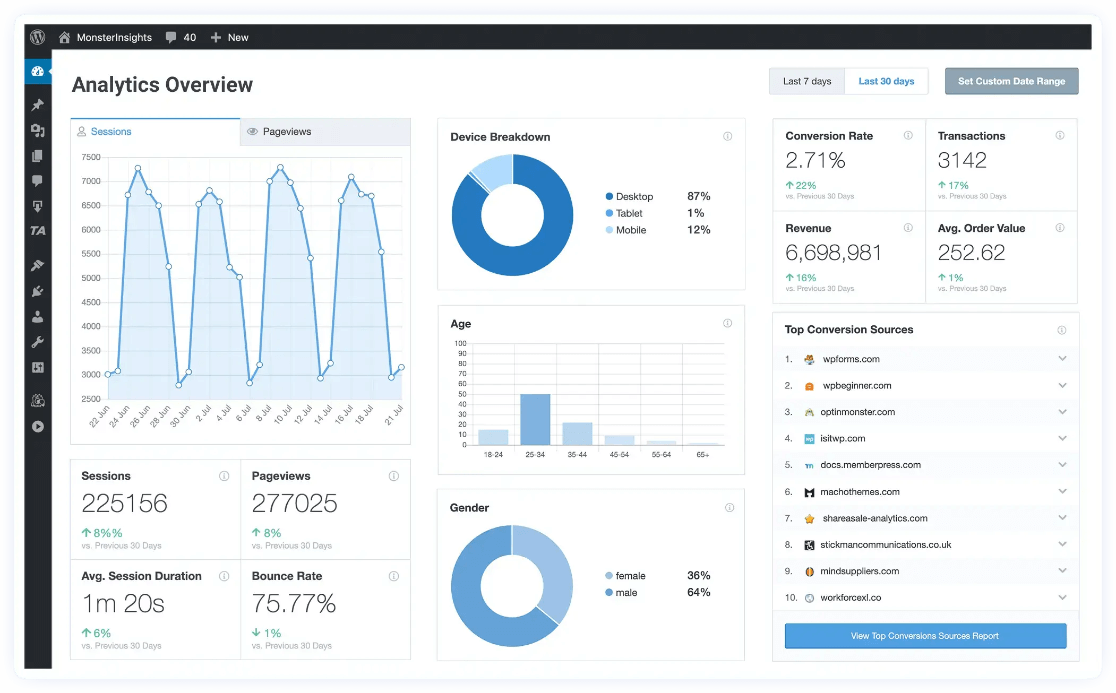 Plus, with the click of a button, you can set up sophisticated tracking features such as event tracking, one-click eCommerce tracking, form tracking, custom dimension tracking, outbound link tracking, and more.
So, not only can you set up enhanced eCommerce with a couple clicks, but you can also monitor your store's metrics from right inside your WordPress dashboard, plus set up more awesome tracking features quickly and easily.
Also, MonsterInsights can help you make your use of Google Analytics compliant with GDPR and other privacy laws. With our EU Compliance addon, you can choose the best way to make your site privacy law compliant.
Get started with MonsterInsights.
Mixpanel is a product-focused analytics solution, built specifically for eCommerce websites. With Mixpanel, you can go beneath the surface to learn which features are popular, who your power users are, and the behaviors tied to long-term retention.
You can also build funnels with a few clicks and easily analyze conversion rates. This is a cool feature, but it's also one that Google Analytics has added to their toolset.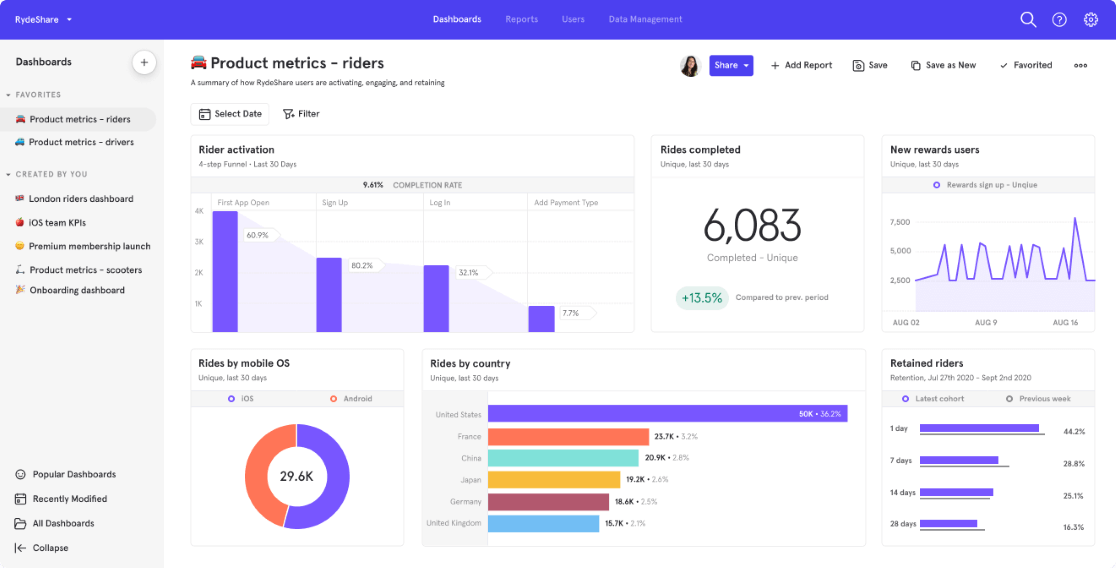 Mixpanel does have a free version to get you started. Then, plans start at $25/month.
For a more in-depth review of Mixpanel, check out Google Analytics vs. Mixpanel vs MonsterInsights – Which is the Best?.
Kissmetrics is a web analytics tool for SAAS and eCommerce companies that focuses on users and their interactions with your site.
This tool is focused on SAAS and eCommerce companies, helping them gain insights into how their customers use their websites to make purchases. Their analytics are event-based and person-based, so they help you follow your customers to learn what their holdups are, how they're navigating your site, and more.
While their tools are definitely helpful, Kissmetrics is not free. It costs $299 per month and up. If you've got the means, though, this tool can definitely help you increase your revenue.
Google Optimize is not a stand-alone eCommerce analytics solution, but it is a form of analytics that every website should take advantage of.
With Google Optimize, you can create A/B tests for free on your website, and the tool will measure (and provide analytics on) which one wins, so you can only make the right changes that improve your site.
Google Optimize is also easy to connect to your WordPress site, especially if you're using MonsterInsights!
To learn more about running A/B tests with Google Optimize, read:
Google Analytics A/B Testing: Quick Start Guide
60 Easy A/B Testing Ideas You can Run Today to Boost Conversions
Get started with Google Optimize.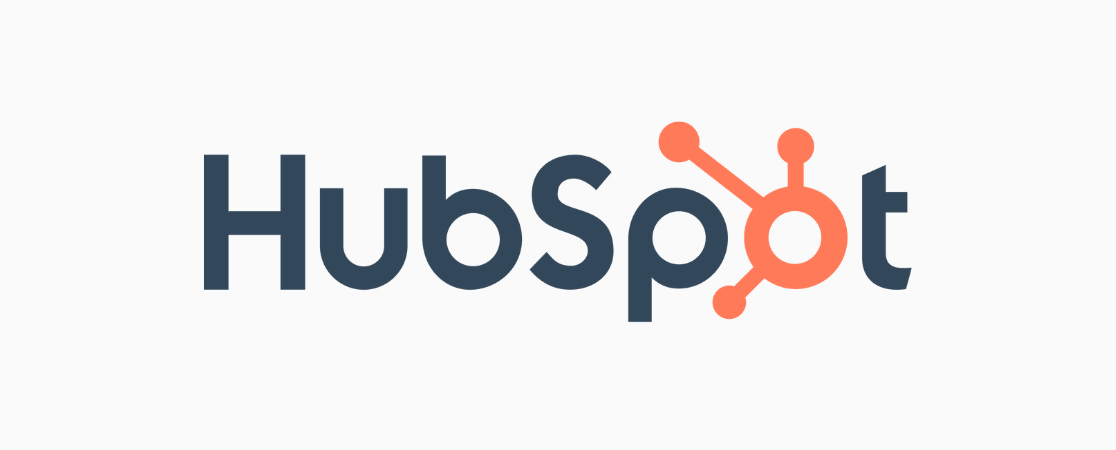 HubSpot is a whole big suite of tools, including analytics, that can help any business thrive. You can get started with their free CRM and then add tools with the Marketing Hub, Sales Hub, or whichever Hubs match your business's needs.
With the Marketing Hub, you'll get access to analytics and conversion information, plus email marketing, forms, landing pages and more.
While HubSpot isn't the most in-depth and advanced analytics, the other tools that you can add on really make it an awesome sales, marketing, and analytics platform. We'd recommend using this one along with a more in-depth analytics tool like Google Analytics.
Crazy Egg is a different kind of analytics that you'd want to use in addition to another of the solutions we mentioned. Although it's not a stand-alone tool, it's absolutely a great one to use!
Crazy Egg creates heatmaps, scrollmaps, referral traffic reports and more. These reports are very visual and can help you see plainly where your visitors are clicking and looking, and where they're not. Using this data, you can optimize your eCommerce site to perform better.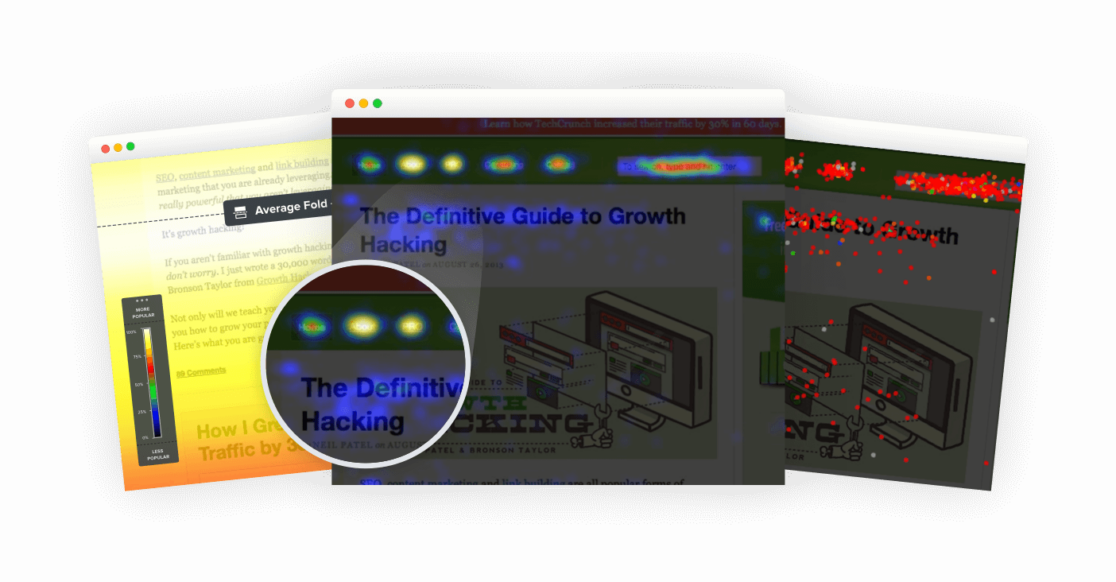 Crazy Egg offers a free 30 day trial, then costs $24 per month and up for a plan. Adding the code into your WordPress site is easy. You can download a free plugin from Crazy Egg, or use your favorite code insertion plugin.
That's it!
We hope you found an eCommerce analytics tool that you're excited to use on your site. If you liked this article, you might also want to take a look at this one: 25 Ecommerce Hacks That Will Double Your Conversions.
Not using MonsterInsights yet? What are you waiting for?
And don't forget to follow us on Twitter, Facebook and YouTube for more helpful Google Analytics tips.