Are you wondering if you really need Google Analytics on your website? Should you use Google Analytics?
Those are great questions. While it ultimately boils down to your own preference, there are definitely some pros and cons to using Google Analytics.
In this article, we'll take a look at a few reasons why it's a good idea to use Google Analytics, the best tool to use if your site is on WordPress, and if there are any good Google Analytics alternatives.
Should You Use Google Analytics?
You do really need to have some form of analytics on your website. Without analytics, you can't draw conclusions about how people are using your site. Without data, you can't make the improvements that are going to grow your business or brand.
The most popular, widely used analytics tool, of course, is Google Analytics.
Why is Google Analytics the standard tool in the analytics world? Let's take a look at some reasons why you might choose to use Google Analytics.
1. It's Free
Google Analytics is free.
Even if you never dive into every metric you can track within your Google Analytics account (there are a ton), and only check out standard data such as bounce rate, number of users and sessions, and your top pages, you'll at least know what's happening on your website most of the time.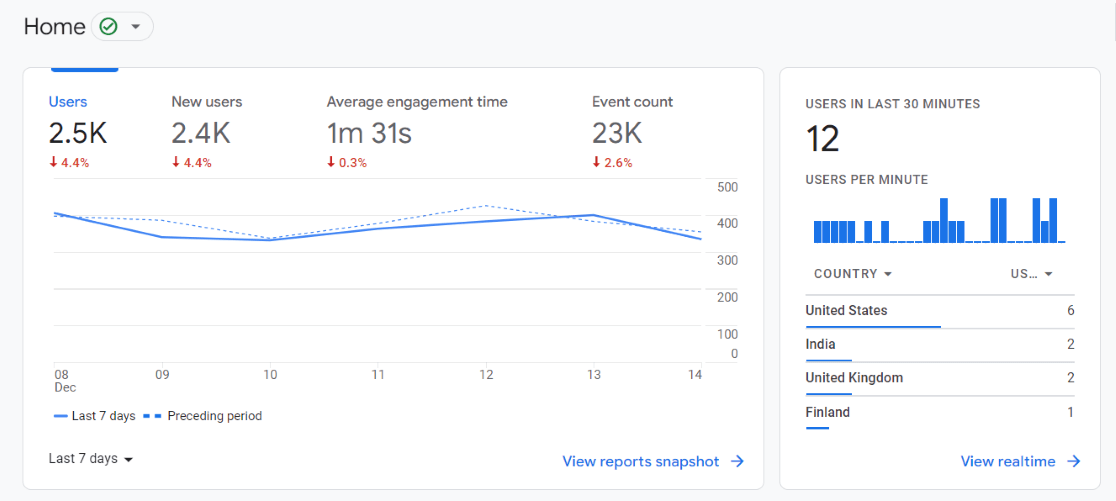 Whether you're running an eCommerce store, a blog, a business website, or any other type of website, Google Analytics will be able to help you reach your goals without costing you anything.
2. It's Well Documented
We won't lie, Google Analytics can get pretty complicated. If you just need the basic reports about your traffic and top pages, though, it's easy enough to understand. And if you do need help understanding a report or figuring out how to set up further tracking, there are tons of resources out there that'll teach you how to do it.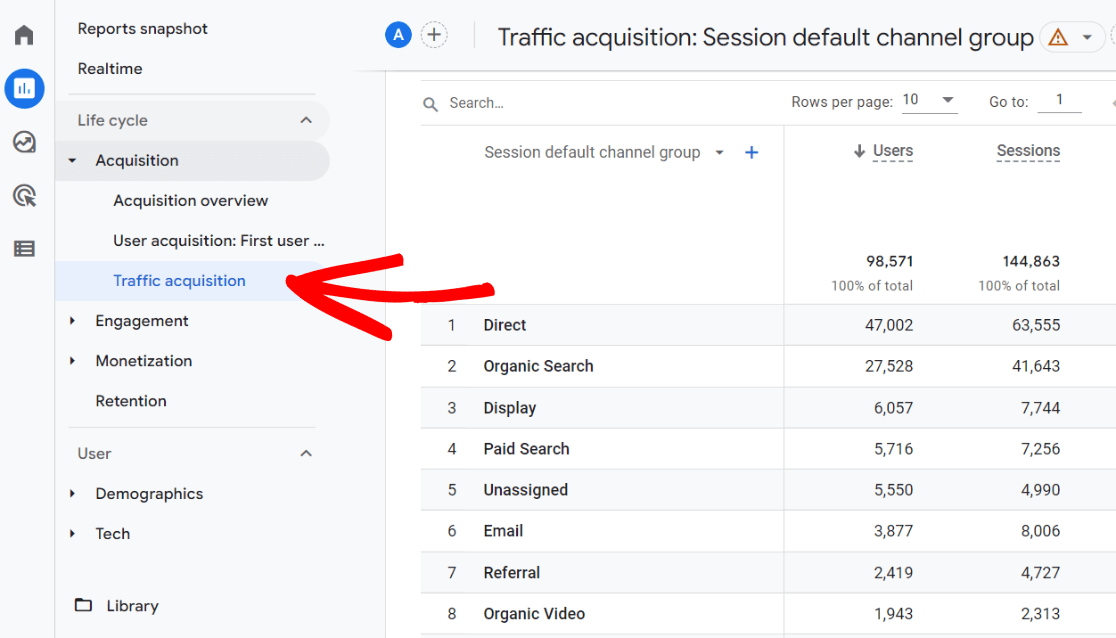 In fact, Google does a great job of giving users easy access to lots of documentation for those times you need help or simply want to learn more.
Here are a few tutorials on our own blog you can start with:
What Can You Measure with Google Analytics? Top 11 Metrics
How to Track SEO Rankings with Google Analytics (10 Ways)
How to Add Google Search Console to WordPress and Analytics
How to Use the Google Analytics Landing Pages Report
3. It's Customizable
Another great benefit of using Google Analytics to help grow your business is that you can customize the data that's collected.
In other words, you can do things like:
4. It Can Be Privacy Law Compliant
One of the big reasons why people might decide to use a different analytics tool is privacy. Google is notoriously known for their poor performance when it comes to privacy.
However, you can make your use of Google Analytics compliant with privacy laws. You can use a cookie acceptance pop-up, tweak your code, or if you're on WordPress, turn on the MonsterInsights EU Compliance Addon.

For more on GDPR and making your use of Google Analytics compliant, read GDPR and Google Analytics – Make Your Site Compliant.
5. It Can Help a Lot With SEO
There are many ways Google Analytics can help you boost your site's SEO.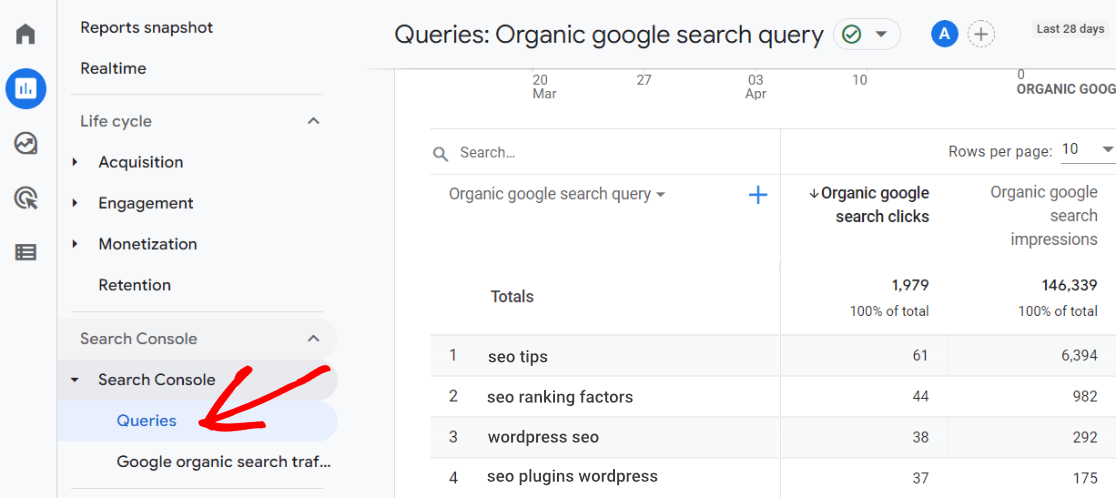 For example, with Google Analytics, you can:
For more on how to use Google Analytics for SEO, read How to Increase Organic Traffic with Google Analytics SEO Hacks.
Use WordPress? Make Analytics Easier with MonsterInsights
If your website is built on WordPress, there's one particular plugin you can use to really simplify Google Analytics.
MonsterInsights is the best Google Analytics plugin on the market today. With MonsterInsights, you'll find the most important data that you need to understand your visitors and grow your business right in your WordPress dashboard.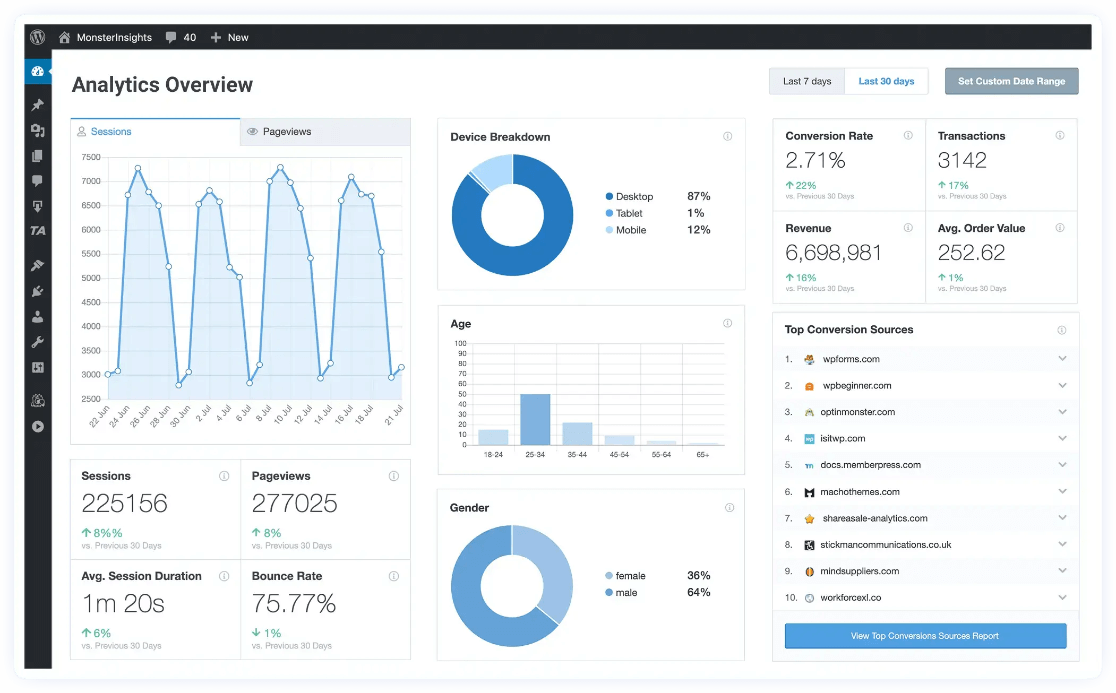 You can access your site's most popular landing pages, user demographics and interests, your eCommerce shops' conversion rates and revenue numbers, and even the top 50 Google search terms bringing people to your site right there in WordPress.
Plus, MonsterInsights simplifies several types of tracking that go beyond standard Google Analytics reports by practically setting them up for you:
Form impressions and conversions (submits)
Outbound link tracking
Downloads
Author tracking
Category and tag tracking
And more
Get started with MonsterInsights now.
Google Analytics Alternatives
Still not convinced you want to use Google Analytics? There are a few competitors that are worth checking out.
If your website runs eCommerce, try MixPanel.
Mixpanel is a product-focused analytics solution, built specifically for eCommerce websites. With Mixpanel, you can go beneath the surface to learn which features are popular, who your power users are, and the behaviors tied to long-term retention.
You can also build funnels with a few clicks and easily analyze conversion rates.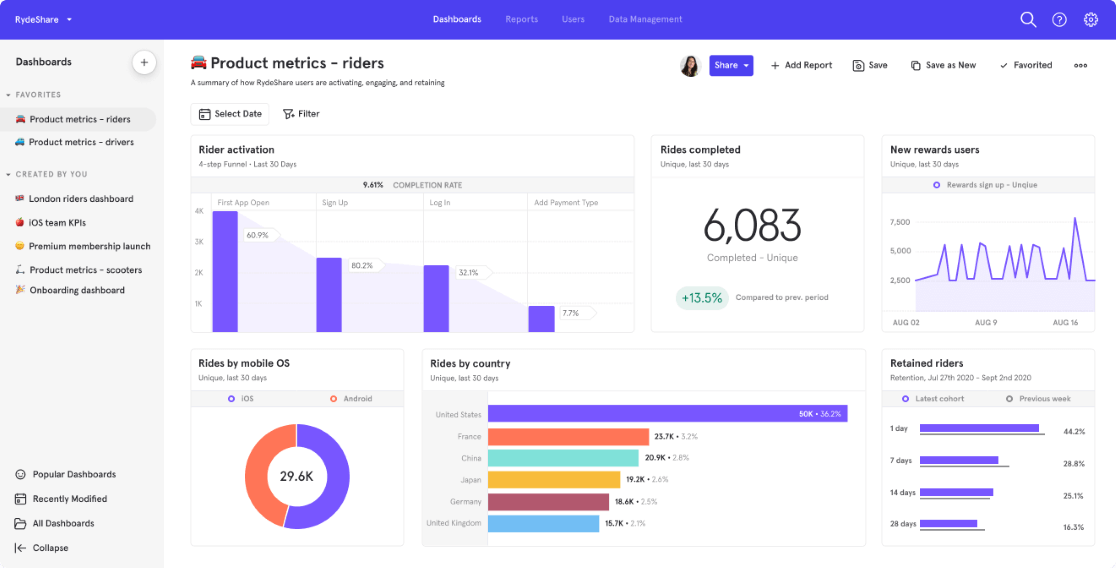 Mixpanel does have a free version to get you started. Then, plans start at $25/month.
If your site isn't eCommerce and/or you want a different solution, try Matomo.
Matomo is a Google Analytics alternative that's focused on privacy protection and data ownership, in order to make sure you're GDPR compliant. With 100% data ownership you get the power to protect your user's privacy. You know where your data is stored and what's happening to it, without external influence.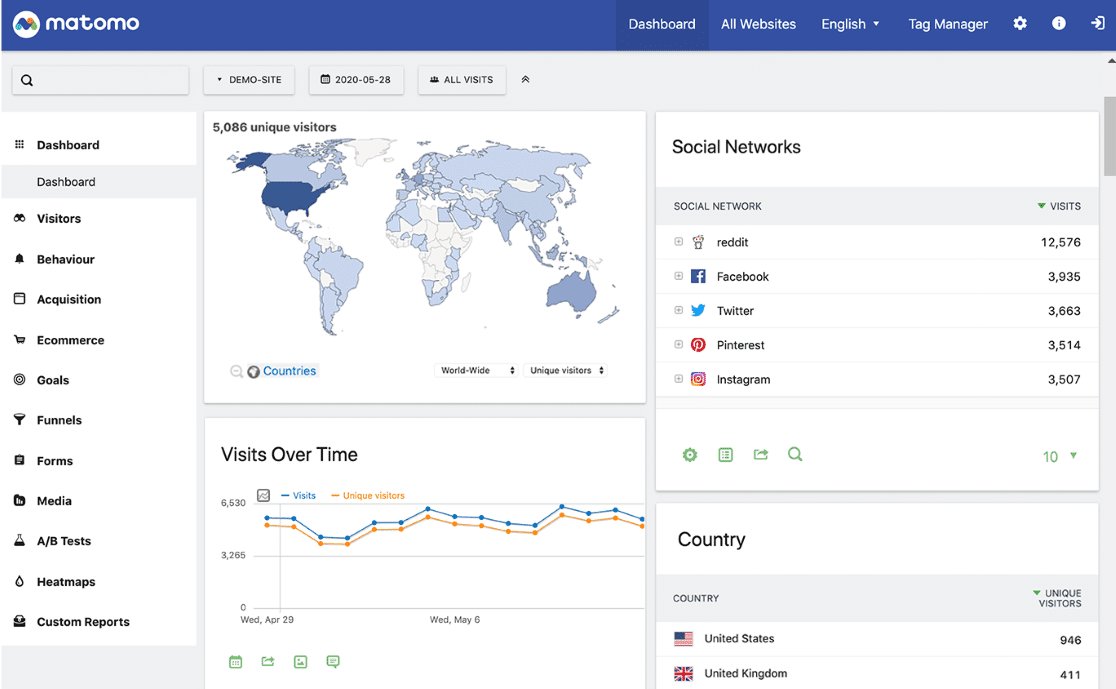 As far as features go, Matomo has a lot of the features that Google Analytics does, as well as heatmaps and A/B testing.
Your pricing depends on how many visitors you get per month, plus whether you're hosting the tool on your own servers or Matomo's. For easy setup on Matomo's servers, the monthly price starts at $23.
Need more alternatives? Check out 8 Best Google Analytics Alternatives (2023).
We hope this article helped you decide whether or not to use Google Analytics.
Want to learn more about the reports you get with MonsterInsights? Check out Your Ultimate Guide to MonsterInsights Dashboard Reports.
And don't forget to follow us on Twitter, Facebook and YouTube for more helpful reviews, tutorials, and Google Analytics tips.