Do you want to find the best Facebook pixel WordPress plugins for installing and using a Meta pixel (Facebook) on your site?
Adding a Facebook Meta pixel to your WordPress website is essential for conversion tracking, Facebook Ads retargeting with custom audiences, optimizing your Facebook remarketing campaigns, and being able to integrate WooCommerce with Facebook to track sales.
How to Use Facebook Pixel on WordPress
Trying to add a Facebook pixel to WordPress without a plugin can be time-consuming and confusing if you're not a developer, because it involves installing the Facebook pixel code on all of the pages of your site.
Not to mention, it's a little nerve-racking since any mistakes while touching your WordPress site's core files can cause your whole site to break, which is why using a plugin for Facebook Pixel on WordPress is a much easier and safer way!
In this article, we'll share and rank the best Facebook pixel WordPress plugins, so you can connect your Facebook pixel to WordPress, use conversion pixel tracking on your site, set up (Facebook) Meta retargeting, and use Meta pixel with WooCommerce easily to improve your conversion rates!
Top Facebook Meta Pixel WordPress Plugins
Want to combine the fastest, easiest WordPress plugin for Facebook pixel with the absolute best Google Analytics plugin?
MonsterInsights is the way to go!
You can connect your Google Analytics account to your site and set up advanced tracking without editing any code or hiring a developer. You'll get the insights that matter, right inside your WordPress dashboard.
With MonsterInsights' PPC Ad Tracking addon and WooCommerce Facebook pixel integration for event tracking, you can easily connect your pixel to WordPress, track your Facebook Ads and conversions, and see your Google Analytics insights right inside WordPress, all without ever touching your FB pixel code or website's base code.
And there's no need to download multiple different plugins, such as plugins to add your Facebook pixel base code, set up Facebook with WooCommerce, support conversion API, and connect analytics with a tag manager.
Instead, MonsterInsights handles it all for you!
All you have to do is paste your Facebook pixel ID in MonsterInsights:

The PPC addon works seamlessly with popular eCommerce platforms like WooCommerce, Easy Digital Downloads, LifterLMS, MemberPress, and GiveWP.
And if your site isn't using one of these eCommerce platforms, no problem! You can easily track pageviews and conversions!
With MonsterInsights, you also get access to tons of other Google Analytics features and sophisticated tracking in only a few clicks, such as:
One-click Google Ads and Microsoft (Bing) Ads conversion tracking
Social media and referral tracking
Advanced form tracking and integration with popular form builders like WPForms, GravityForms, Ninja Forms, Formidable Forms, and more.
Advanced content and author tracking
EU Compliance
And more…
Setting up the PPC Ad Tracking addon is simple – all you need is MonsterInsights Pro.
Check out our tutorial for how to add a Facebook pixel to WordPress where we show you step-by-step how to create a Facebook pixel in your ad account and connect it with your site using our 1-click method.
Pricing: Starts at $199.50 / year for the Pro version, which includes the PPC addon and tons of other advanced tracking features for Google Analytics and everything else on your site.
Get started with MonsterInsights today!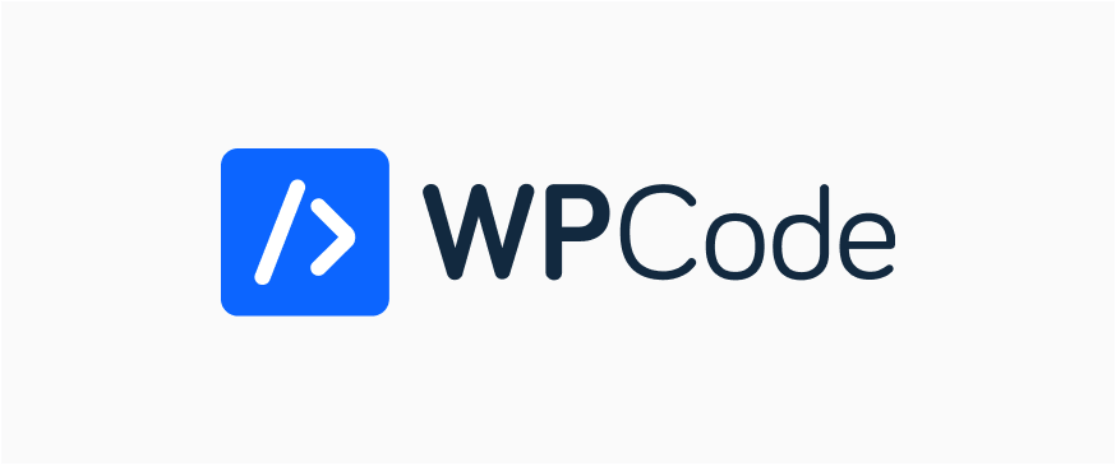 If you're looking for the best WordPress plugin for adding a Facebook pixel code and other code snippets to your website, we recommend WPCode, previously known as the Insert Headers and Footers plugin.
It's a simple yet powerful WordPress plugin for adding various codes to your site, including Meta FB pixel installation. With its user-friendly interface, you can easily insert Facebook retargeting pixels, Google Analytics tracking tags, CSS, HTML, and JavaScript into your global header and footer. Or, use advanced auto-insert location to choose where your code snippets are added.
A big reason why WPCode is an excellent choice for a WordPress Facebook pixel plugin is because of its Conversion Pixels addon and Meta (Facebook) pixel WooCommerce integration.
With this feature, you can easily add eCommerce event tracking for popular platforms like Facebook, Google Ads, Pinterest, and TikTok in just one click.
It seamlessly integrates with WooCommerce and Easy Digital Downloads, so no additional setup is required. You can quickly choose which eCommerce events to track, such as product page view, add to cart, checkout, and purchase.
Check out more of WPCode's cool features:
Code library with 100+ ready-made code snippets
Smart conditional logic for inserting snippets and pixel events and advanced auto-insert locations make it easy to display targeted marketing information
Dynamic content elements and custom shortcodes
Cloud storage to use your snippets across multiple sites
WordPress code generator
And more…
One of the best benefits of using WPCode is that you don't need any technical knowledge or coding skills to use it. With just a few clicks, you can add any script or code to your WordPress website.
WPCode isn't an analytics plugin, so you won't get Google Analytics and other tracking features delivered to your WordPress dashboard like with MonsterInsights, but for a simple, beginner-friendly way to add a (Meta) Facebook pixel to your website, it's the perfect solution.
Plus, we love that with the flexibility to add any piece of code or script to your website, WPCode is the only code snippet plugin you'll ever need.
Pricing: Starts at $99 / year for Plus (There is a free version you can use to insert your Meta pixel base code but to access the Conversion pixel addon for easy eCommerce tracking and WooCommerce integration, you'll need the Plus plan).
Get started with WPCode today!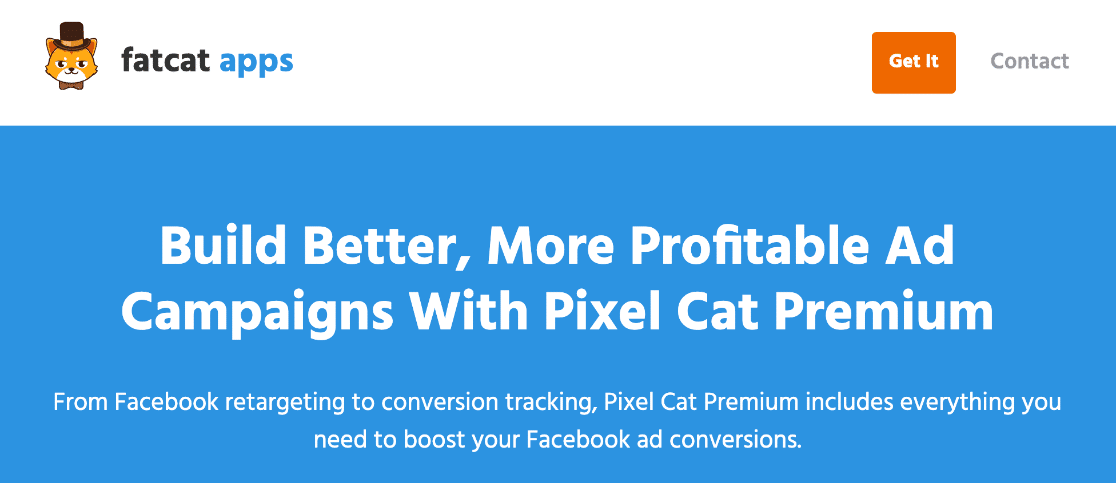 Pixel Cat, formerly known as Facebook Conversion Pixel, is another fantastic WordPress plugin that helps you integrate Facebook with your website in a snap. With this plugin, you can track Facebook custom conversions, retarget visitors, and optimize your remarketing.
Like most of the plugins on our list, Pixel Cat requires no coding skills whatsoever. You can add a Facebook Pixel to your website with one click, and you're good to go.
Here are some key features of Pixel Cat – Conversion Pixel Manager:
Select from standard Facebook pixel events for tracking
Offers automatic audience retargeting options based on pages viewed
Time delay settings and dynamic triggers for pixel events (Premium)
WooCommerce and Easy Digital Downloads integration (Premium)
Custom Meta pixel events (Premium)
With numerous event, segmentation, and customization options, Pixel Cat is undoubtedly one of the best Facebook Pixel WordPress plugins available.
Although it doesn't have features that extend beyond Meta pixel, it's an excellent tool for anyone looking to add a Facebook pixel to WordPress and improve their Facebook advertising game.
Pricing: Premium starts at $99 / year to access many of the features above (a Lite version is also available).
Get started with Pixel Cat today!
Meta Pixel for WordPress, formerly called Facebook for WordPress, is the official Facebook pixel WordPress plugin from Facebook. It provides secure and reliable access to Facebook pixel for eCommerce websites.
Its primary objective is to track users' engagement on Facebook and monitor their activity on your site. This free plugin enables you to monitor users when they view content, shop, add products to their cart, or complete a purchase.
As the official Facebook plugin that Facebook Events Manager will offer if you click WordPress while creating your Meta pixel, it's a very secure and well-integrated plugin for helping you add your Facebook pixel to WordPress and set up conversion tracking.
Here are some of the key features of the Facebook pixel plugin for WordPress:
Supports Facebook conversion API
Compatible with essential WordPress plugins and the best form builder plugins
Built-in support for popular eCommerce plugins like WooCommerce
If you choose to download the Facebook pixel WordPress plugin, you won't get other features or a plugin that does much else for your overall site, but it does do exactly what it was designed to do, which is helping you add a Facebook pixel to your WordPress site to track website visitors.
It's a great, well-trusted, free WordPress Facebook pixel plugin.
Pricing: Free.
Get started with Meta Pixel for WordPress today!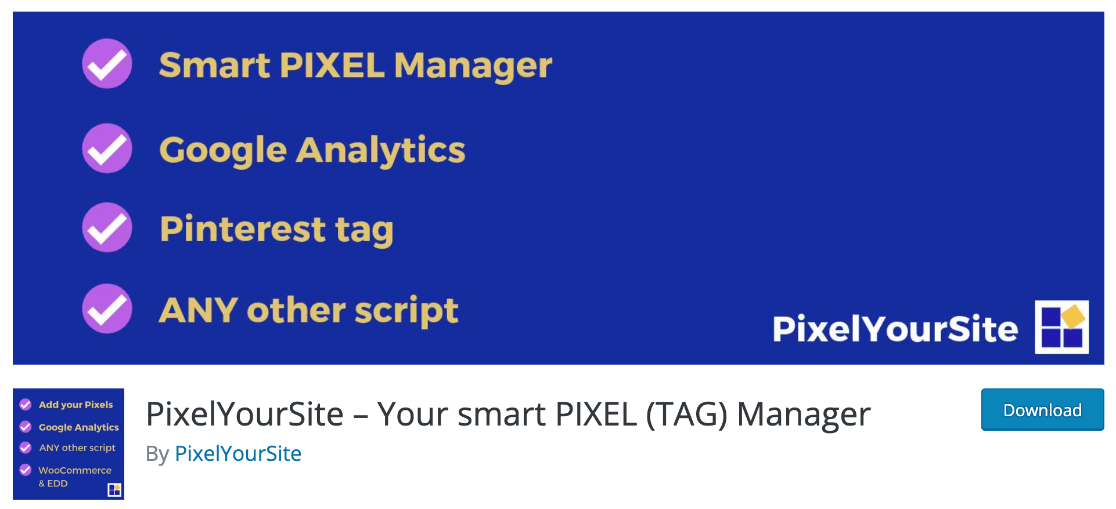 PixelYourSite is another free Facebook WordPress plugin that simplifies the process of creating a Facebook Pixel on any site with a single click. It automatically tracks all essential activities on your site and sends them to all configured pixels.
Automatically keeps track of essential data with global events
Compatible with WooCommerce and Easy Digital Downloads
Offers 3 event triggers (URL contains, URL equals, or delay event by a set time amount)
PixelYourSite also offers signal event features to track important events and secure customer information to increase conversions. It doesn't have a ton of advanced features and integrations, but it's still a great tool for using Meta pixel in WordPress.
Pricing: Free.
Get started with PixelYourSite Today!
Unlike the other best WordPress Facebook pixel plugins on our list whose primary purpose is to set up a Meta pixel and track conversions, SeedProd is the best plugin for creating a landing page for your Meta (Facebook) Ads.
It's the best drag-and-drop page builder on the market and makes it super easy to create a beautiful landing page for your Meta ads and add your Facebook pixel without a plugin to set up tracking.
Facebook ads landing pages are web pages that people visit after clicking on your Facebook ad. These pages are designed to work together with your Facebook ad campaign, and they are created specifically for your ad visitors and Meta pixel with the aim of converting visitors into customers with a tailored offer.
Here are some of SeedProd's awesome features:
Easy drag-and-drop page builder
Integration with popular WordPress plugins and marketing services
Easily add contact/registration forms, giveaways, social sharing incentives, countdown timers, and more to your Facebook landing page
A wide array of landing page templates for quick page creation
Live and mobile previews
An easy-to-navigate platform for customizing page settings
Access to 2 million stock photos
You can use your landing page URL in ads manager when you connect data sources, and SeedProd lets you easily customize the page to be in isolation where it can only be found by clicking your Facebook ad.
And if you want to install your Meta (Facebook) pixel on the page for Facebook remarketing and pixel event tracking, you can easily add your pixel, retargeting scripts, or any other codes in the page settings section of SeedProd.
If you want to create a stunning page for your ads and Facebook pixel events, SeedProd is definitely the way to go! Plus, you'll get all of the plugin's other awesome features to use on your entire WordPress website.
Pricing: Starts at $31.60 / year for Basic or the Plus license for access to more features, which starts at $79.60 / year.
Get started with SeedProd today!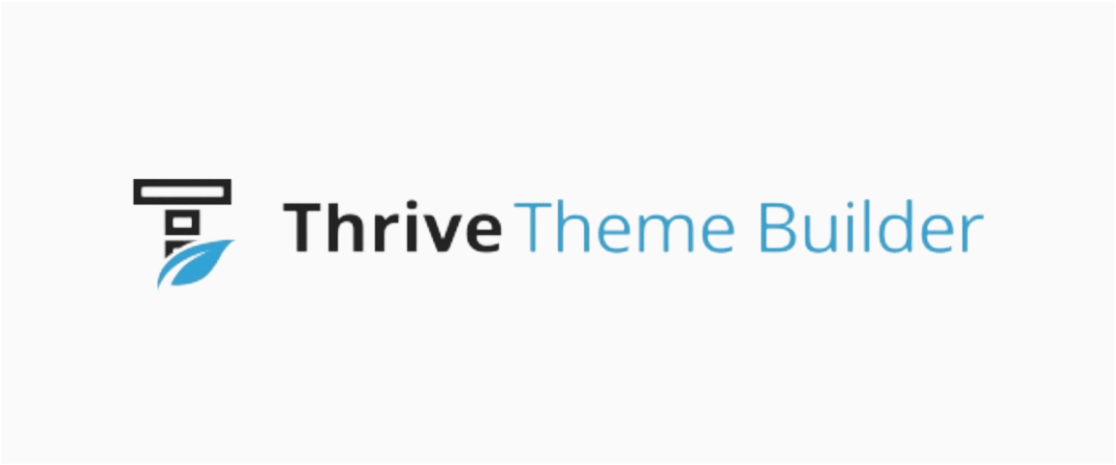 Thrive Theme Builder is one of the best WordPress theme builder plugins. Aside from being one of the best WordPress theme builders available, it also allows you to easily add any codes or scripts to your entire WordPress theme in one easy location.
The plugin has a built-in script manager where you can configure and manage your Facebook pixels or any other codes or scripts you've added to your website.
This feature makes it really convenient to add tracking codes and Meta pixels to your entire theme, without touching any core files or manually adding your Facebook pixel code to every page. Check out some of the other great features of the Thrive Theme Builder:
Thrive Theme Builder is a marketing-focused theme builder, and it's part of the Thrive Suite of plugins, which includes a whole stack of plugins for building and optimizing your business quickly.
It's an excellent WordPress plugin for Facebook pixel if you want to build a conversion-focused WordPress theme or you already use any of the Thrive Suite products.
Pricing: Thrive Theme Builder by itself starts at  $99 / year or it can be purchased as part of the entire Thrive Suite.
Get started with Thrive Theme Builder today! 
What Is the Best Facebook Pixel Plugin for WordPress?
MonsterInsights is the best WordPress plugin for adding a Facebook Meta pixel to your website with one click and no coding. Its advanced tracking features, integration with many eCommerce platforms, tracking reports delivered right inside your WordPress dashboard, and robust features for Google Analytics and other ad platforms make it the hands-down best Facebook pixel WordPress plugin.
Coming in a close second, WPCode is the best code snippet plugin for WordPress. It's a perfect plugin for adding your Facebook pixel, setting up conversion tracking, and installing any other code snippets on your site with a beginner-friendly interface.
With endless plugin options available for WordPress, there are tons of Facebook pixel plugins to choose from. In this article, we rounded up our top contenders, but here are a few more great plugins that didn't make it on our list:
Tip: If you choose to install code manually or are using a plugin that doesn't give you reporting and real-time updates, you can use the Meta Pixel Helper (Facebook Pixel Helper) extension for Chrome to check that your pixel is working properly.
Well, that's it for our best Meta (Facebook) pixel WordPress plugins. We hope you found this list helpful!
And if you enjoyed this article, check out our tutorial for How to Set up Google Analytics Social Media Tracking.
Not using MonsterInsights yet? What are you waiting for?
Don't forget to follow us on Twitter, Facebook, and Youtube for the best WordPress tutorials and Google Analytics updates.