Are you curious about how your visitors interact with your one-page website? Do you want to know what interests them the most?
With the right setup, you can easily track your single-page site in Google Analytics just like any other website. Sadly, Analytics doesn't track pageviews by default on sites that have content on a single page.
But there's a way you can see pageviews separately for your website.
In this article, we'll show you how to track pageviews on a one-page website in Google Analytics.
Why Track Pageviews on a One Page Website?
Having a single-page website has a lot of benefits over a multi-page site. With a single-page site, your visitors can read your entire content in one place, as they don't have to explore different pages by making multiple clicks.
On the flip side, the main drawback of running a single-page site is that a basic Google Analytics setup doesn't tell you how visitors interact with your site and what content they view during their visit.
So, if you're using a parallax or a single-page theme that uses anchor tags in the main menu, you can track clicks to those anchor tags to figure out how your visitors are engaging with your site.
And with MonsterInsights, enabling anchor link tracking is super easy. You'll just need to enable an option for tracking pageviews, no need to touch a single line of code.
Once the tracking is enabled, Google Analytics will start tracking the clicks on your menus as pageviews. Now, are you ready to learn the steps for enabling anchor link tracking?
Video Tutorial
Don't want to go through the video? Check out our written tutorial for more details.
How to Track Pageviews on a Single Page Site
Let's take a look at how you can set up anchor link tracking using MonsterInsights.
Step 1: Install MonsterInsights WordPress Plugin
The first thing you need to do is install and activate the MonsterInsights plugin on your site. It's the best Google Analytics plugin for WordPress that lets you add the tracking code and helps in setting up advanced tracking without editing code.
After the activation, you'll need to connect Google Analytics with MonsterInsights.
Just follow the steps provided by the setup wizard and you'll be tracking your visitor's behavior in no time.
For more details, you can learn how to properly set up Google Analytics with MonsterInsights.
Step 2: Enable MonsterInsights Enhanced Link Attribution
The next step is to enable anchor link tracking in MonsterInsigths.
In your WordPress dashboard, go to Insights » Settings » Engagement. Then scroll down to the Link Attribution section and click the switch for Enable Enhanced Link Attribution and Enable Anchor Tracking.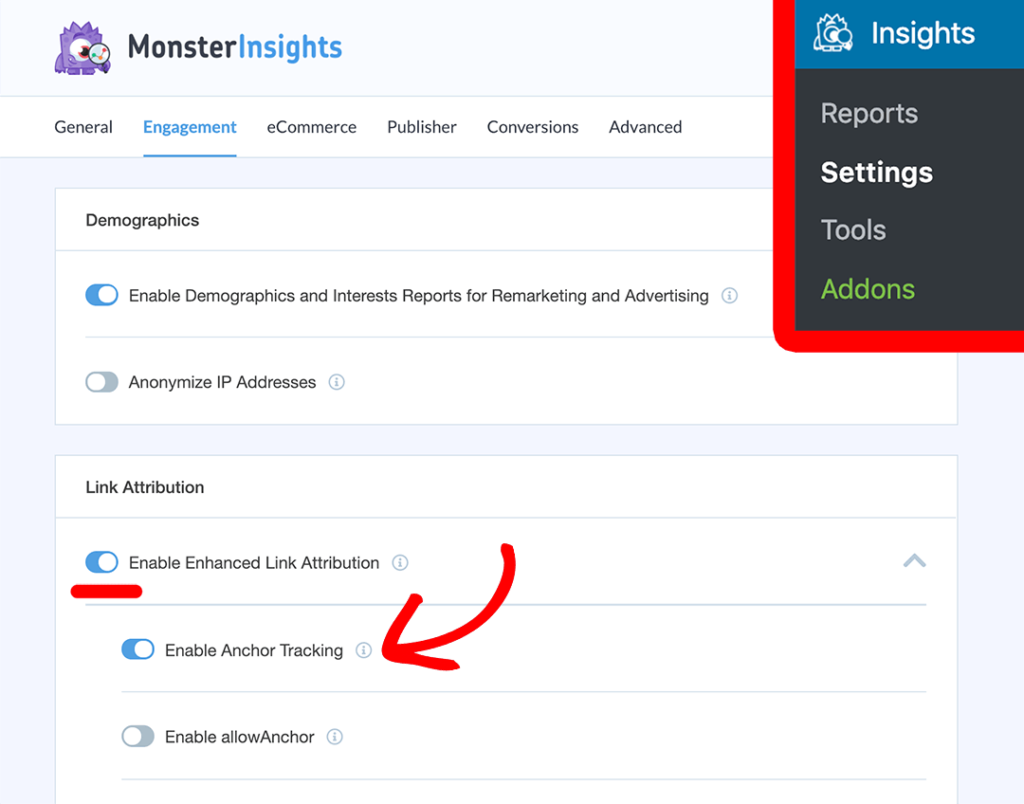 Once you're done, don't forget to select the Save Changes button.
Step 3: Activate Enhanced Link Attribution in Google Analytics
After enabling enhanced link attribution and anchor tracking MonsterInsights, head over to your Google Analytics account.
Now select the property and view on which you want to set up anchor tracking and go to Admin settings.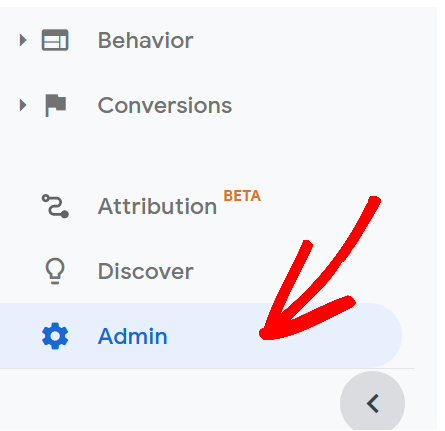 Under the Property column, click on Property Settings.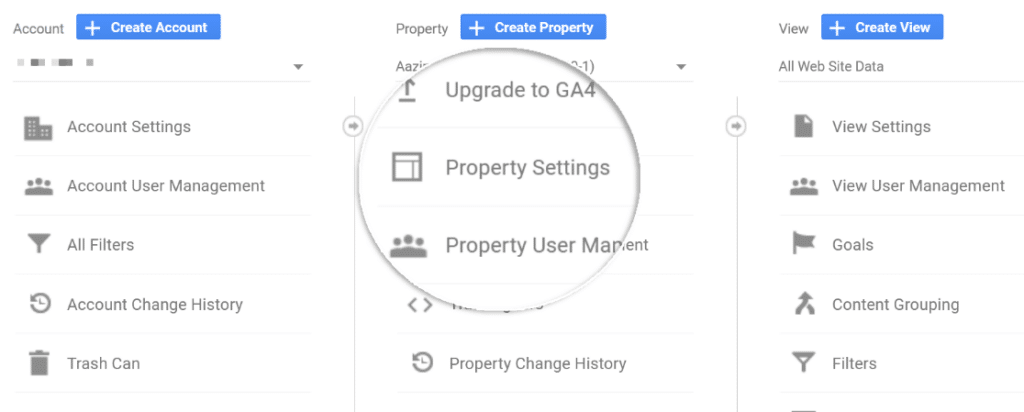 Next, go to the In-Page Analytics section and enable the switch for Use enhanced link attribution.

Once you're done, click the Save button.
There you have it! You can now successfully see how people interact with your one-page website.
Let's look at how you can view them in Google Analytics.
View Pageviews of Your Single Page Site in Google Analytics
Once anchor link tracking is set up on your WordPress site using MonsterInsights, you can see how they're performing in Google Analytics.
To view the data, navigate to Behavior » Site Content » All Pages.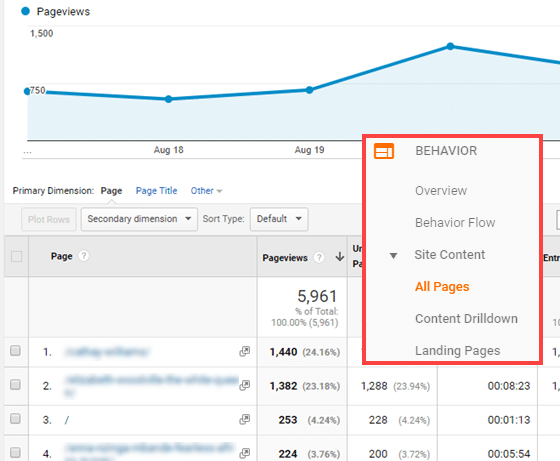 You'll find the anchor links tracking data along with other pages' data.
That's it!
We hope this guide helped you track pageviews on a single page site.
With Google Analytics, you can even track which call to action in your single page site drives the most click. All you need to do is enable Enhanced Link Attribution in Google Analytics.
And don't forget to follow us on Twitter and Facebook for more Google Analytics tutorials.