Have you ever been in a situation where you wanted to see which keywords your users use to find your website in Google Analytics but couldn't?
If so, then you might have come across this in the reports: (not provided)
Google Analytics is a powerful tool for understanding your audience and measuring your site's performance. But like every other tool, it's not perfect and has some limitations.
In this article, we'll take a look at Google Analytics keyword not provided error, what does it mean, and how can you fix it. So, let's start with basics…
Why is Keyword Not Provided in Google Analytics?
When you see keyword not provided in Google Analytics, then it simply means Google doesn't want to share the data with you.
But why doesn't it want to show the keywords your visitors use?
Back in 2011, Google decided to make its search more secure and protect the privacy of its users by hiding their personalized search results.
So, if anyone lands on your website by performing a Google search, Google Analytics recognizes the visitor under the organic medium but won't show you the search term they used.
As a result, you'll see (not provided) in the report if you try to find out the keywords.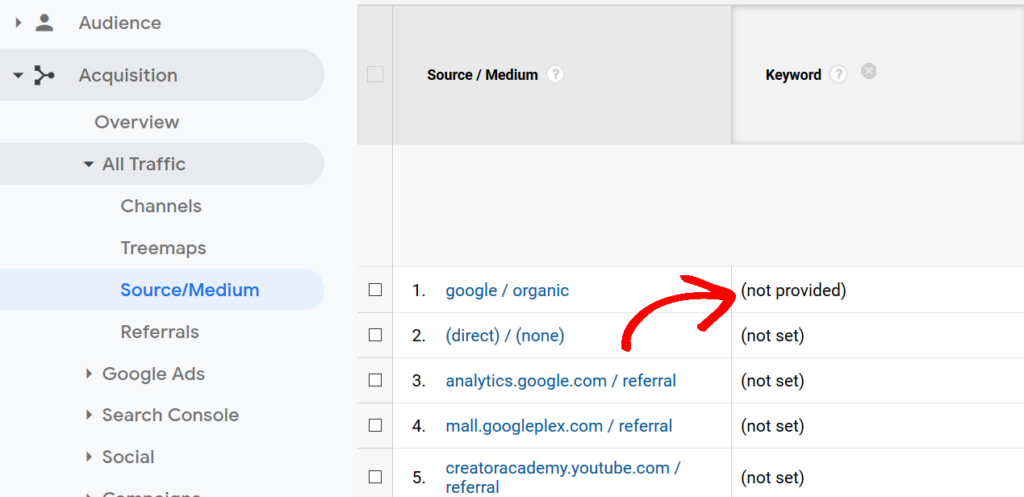 What Does Keyword Not Provided Mean for Your Site?
Now you might wonder, what does Analytics keyword not provided mean for your business and website's performance?
As a website owner, it can be frustrating when you can't find out what keywords your audience searches to look up your website.
For starters, you won't be able to plan your SEO strategy if you can't see which keywords are ranking one the first page and driving traffic to your site.
And some of these search terms might be transactional in nature. But without the data, you can't track keyword conversions for your business.
As a result, it will difficult to optimize different keywords and boost your site's traffic and sales.
That said, your visitor did use a search term to find your website. But since Google isn't showing you the data, how can you unlock the keyword not provided in Google Analytics? Let's find out…
How to Fix Keyword Not Provided in Google Analytics?
There are 3 ways through which you can find out which search term your audience uses the most and which keywords are ranking high on Google.
1. Use Google Search Console for Uncovering Keywords
The first method for unlocking keywords not provided in Google Analytics is by using Google Search Console. It's the simplest and most reliable way you can use today.
Google Search Console, which was previously known as Google Webmaster Tool, lets you view your site's performance on Google search results.
It's a free service and by connecting it with your Google Analytics account, you can easily see keywords that are not provided or not set.
Check out our guide on how to set up Google Search Console.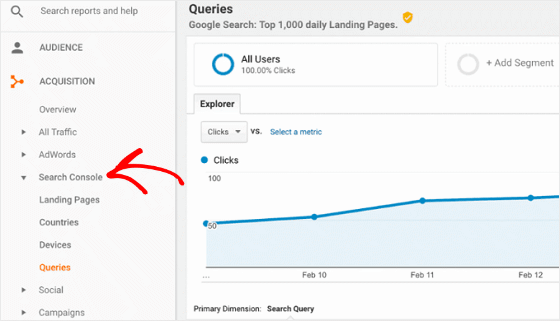 You can even view your Search Console report in your WordPress dashboard using MonsterInsights.
It's the best Google Analytics WordPress plugin, which offers loads of features and addons. It makes Google Analytics very easy to use and lets you set up advanced tracking in a few clicks, without any coding.
Once you've installed the plugin, you can go to Insights » Reports » Search Console to view your keywords that are ranking in the top 50 search results on Google.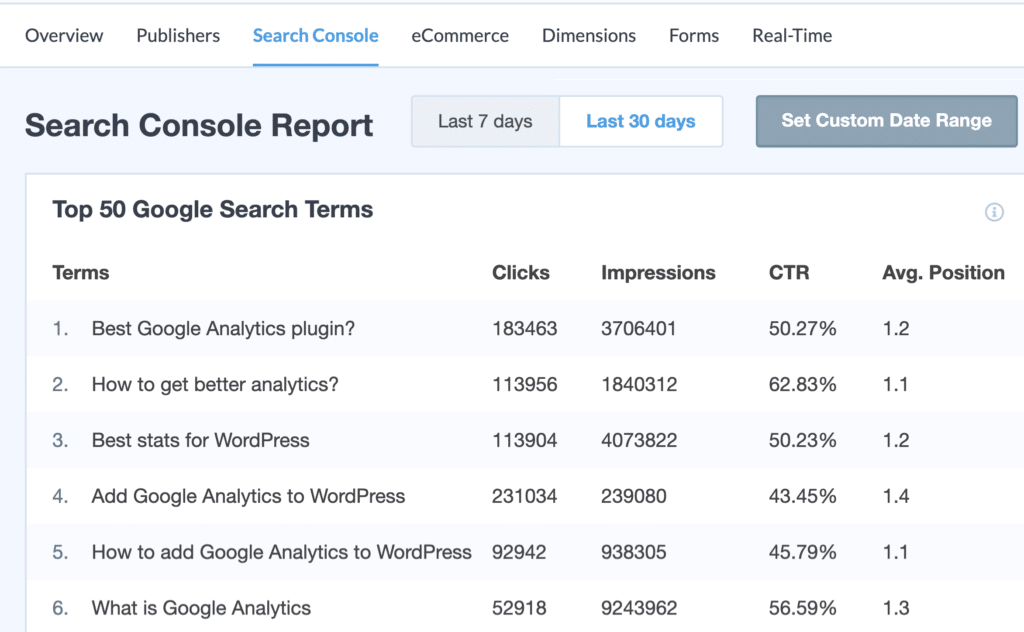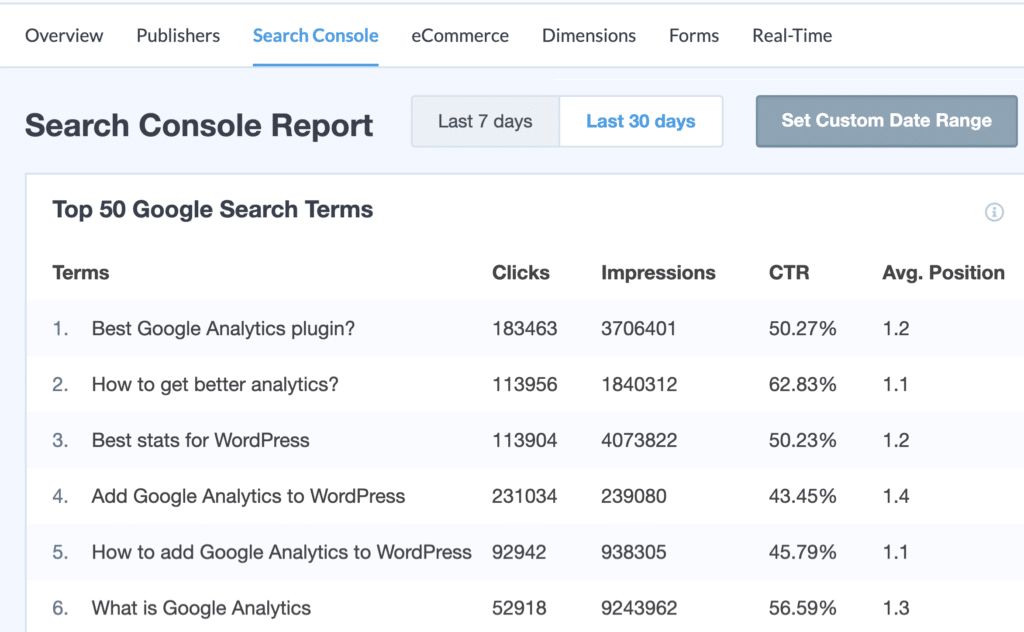 The report shows you clicks, impressions, CTR (click-through rate), and the average position for each search term.
With the help of the data from the report, you can optimize these keywords to boost their ranking and increase your organic traffic.
2. Create Custom Dimensions to Track Popular Search Terms
The second method for uncovering keywords not provided is by setting up custom dimensions on your WordPress website.
Custom dimensions are additional information you want to monitor in Google Analytics but it's not tracked by default.
And using MonsterInsights, you can create custom dimensions within minutes. It offers a Custom Dimensions addons through which you can track the most popular focus keyword on your site, so you get to know which search terms drive the most traffic.
You can go through our beginner's guide to custom dimensions in Google Analytics to get started.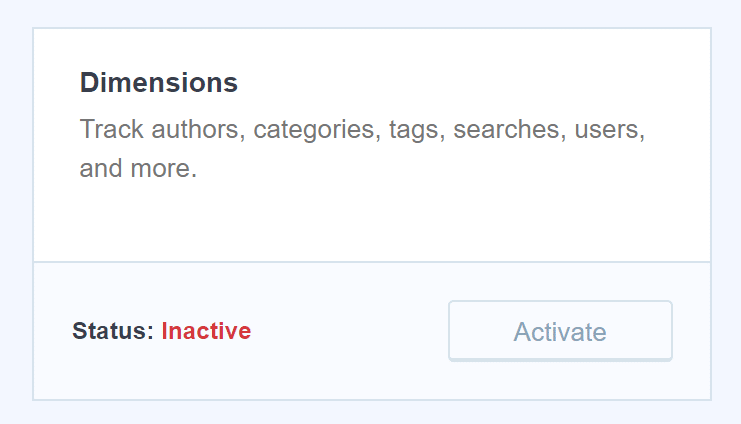 So, how does it work?
If you have Yoast SEO plugin installed on your WordPress site, you can specify a focus keyword for each post. Then using MonsterInsights addon, you can set up a custom dimension to record these keywords.
After setting the custom dimension, you can view the report by going to Insights » Reports » Dimensions and scroll down to view the Most Popular Focus Keyword report.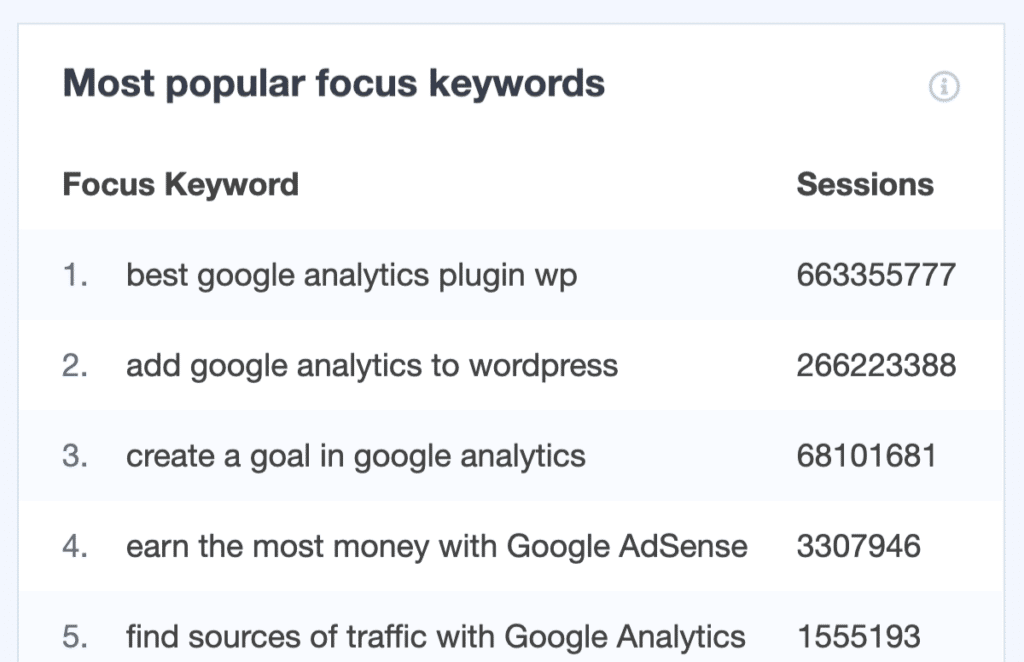 Then using the data, you can find out which keywords bring in the most organic traffic to your site. This way you can reveal the keywords not provided in Google Analytics.
3. Invest in SEO Tools
Now, along with using Google Search Console and creating custom dimensions, you can also invest in other SEO tools to uncover keywords for your website.
There are plenty of SEO tools and plugins out there that can help you overcome the issue of Google Analytics keyword not provided.
For instance, you can use Ahrefs to discover which keywords your site is ranking on. The tool offers lots of features that you can use, like perform keyword research, conduct site audit, find top-performing pages, track backlinks, and more.
To start, you can enter your domain in its Site Explorer feature and view the Organic Keywords report to see all the search terms your site is ranking on Google.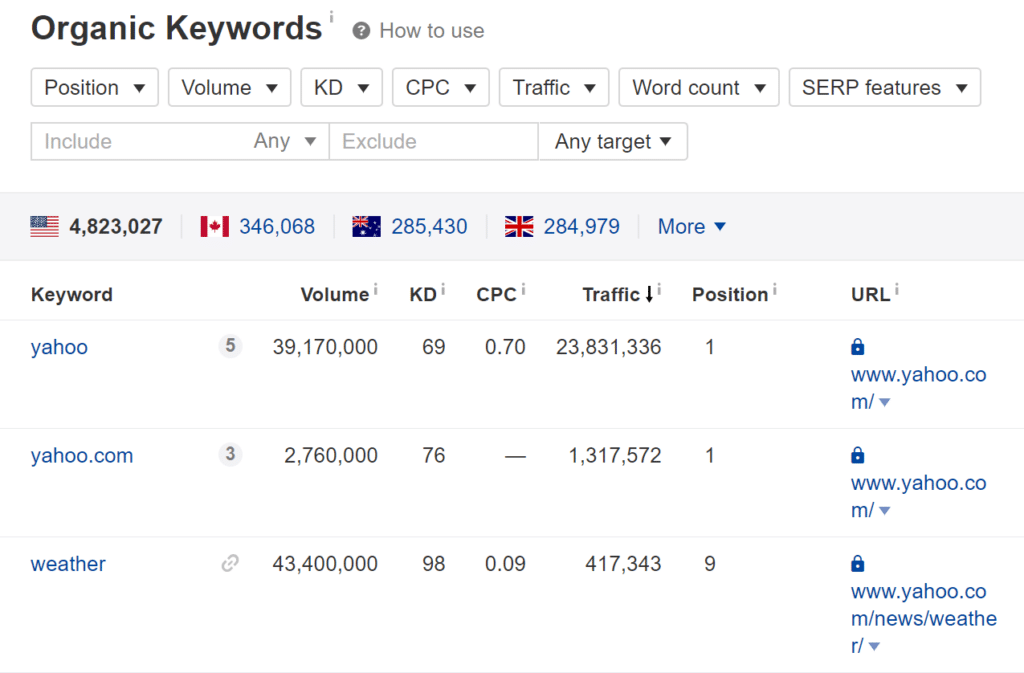 You can use the Rank Tracker feature and specify keywords you want to track for your website. The tool will then show you daily tracking of your website's search terms.
Our Recommendation
With that, you've made it to the end of the post. Using any of the above strategies, you can easily view search queries that Google Analytics no longer shows.
But if you were to select one of the methods, then we recommend using Google Search Console.
That's because it's the most reliable way of finding out keywords not provided in Google Analytics. And to make the process simple and view your keywords report inside your dashboard, you can use MonsterInsights.
And that's it!
We hope you liked our article on Google Analytics keyword not provided. If you found this post useful, do check out our article on how to track links and button clicks in WordPress.
Don't forget to follow us on Twitter and Facebook for more Google Analytics tutorials.