Are you wondering what direct traffic in Google Analytics is? Where could that traffic actually be from?
Google Analytics shows you traffic from several different mediums such as direct, organic search, paid search, referral, and social. While it's easy to explain where the rest of those mediums are, direct is a little more of a mystery.
In this article, we'll explain what direct traffic is and how you can try to categorize those visits into the right channels to minimize false direct traffic.
What is Direct Traffic in Google Analytics?
Direct traffic in Google Analytics is when someone types or pastes in your URL to visit your site directly, clicks a bookmark, or otherwise ends up on your website by clicking a link that Google Analytics can't see.
Here are some more instances of when Google Analytics can't identify the source of your traffic and would lump it into the direct channel:
Video Walkthrough
Direct Traffic in WordPress
If you're using MonsterInsights, you can easily see your traffic sources in your WordPress reports.
MonsterInsights is the best Google Analytics plugin for WordPress. It allows you to easily connect your WordPress site with Google Analytics so you can view all the data that matters most right in your WordPress dashboard.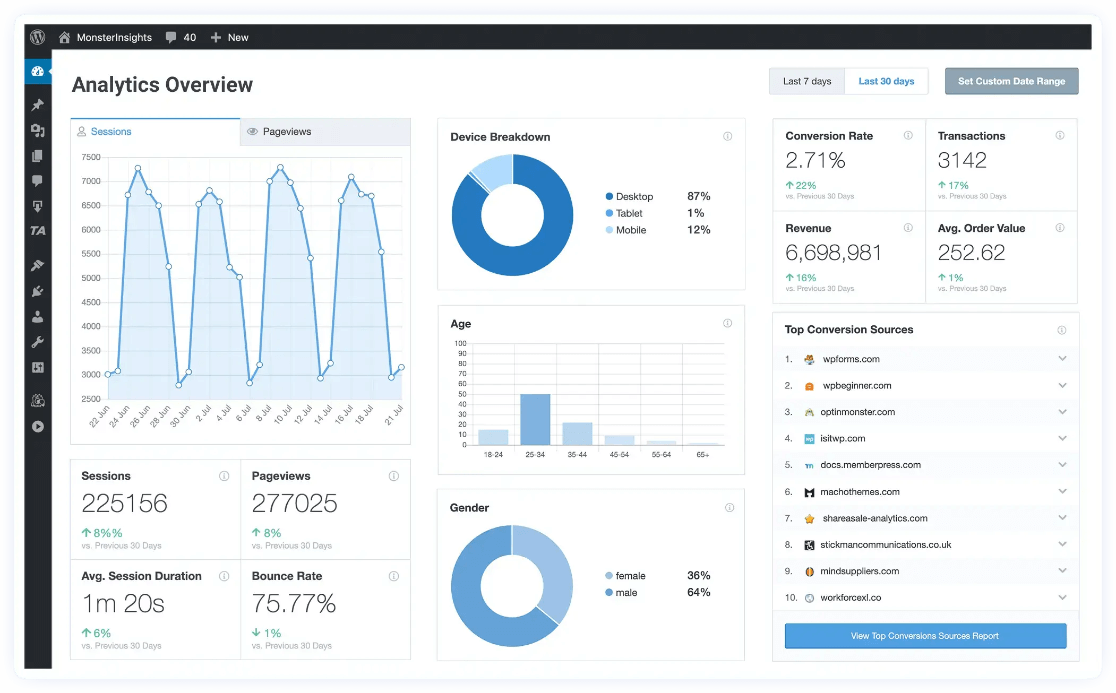 Plus, with the click of a button, you can set up sophisticated tracking features such as event tracking, eCommerce tracking, form tracking, custom dimension tracking, outbound link tracking, and more.
To get an overview of how much direct traffic you're getting in comparison to other channels, navigate to Reports » Traffic » Overview.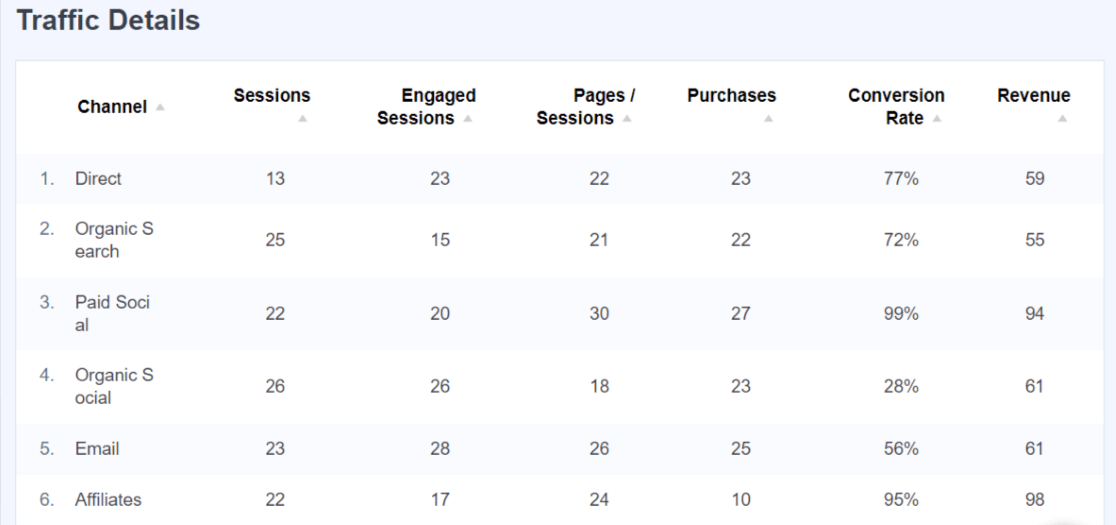 Here, you can see how many sessions are coming from direct traffic and easily compare how traffic from other channels is converting, engaging, and more.
Where to Find Direct Traffic in Google Analytics
In Google Analytics 4, you can view your website's direct traffic by navigating to Acquisition » Traffic acquisition.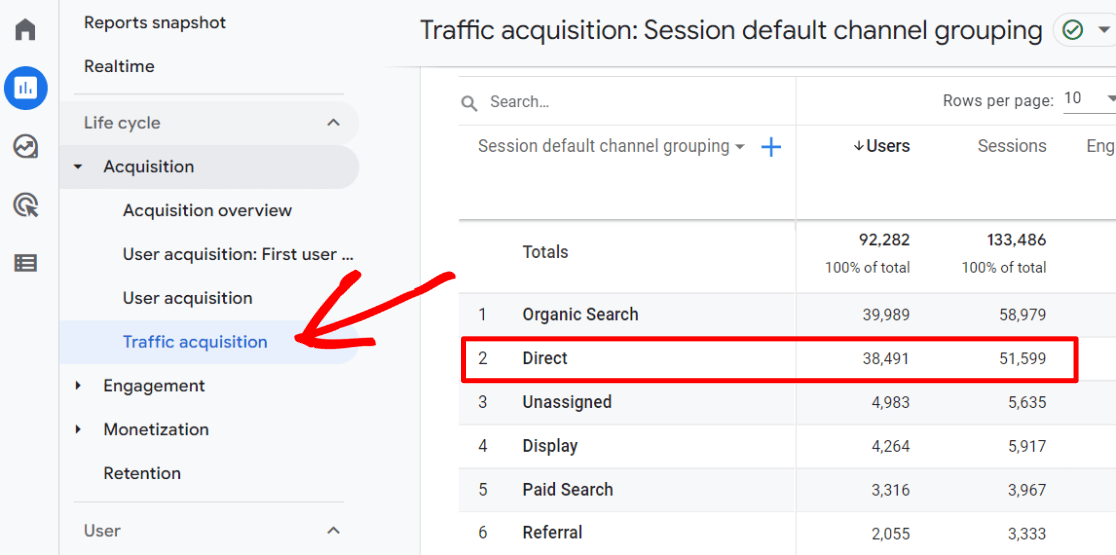 If you want to see the pages that your direct traffic landed on, in Google Analytics 4, start by navigating to Engagement » Pages and screens. When you get there, click the Add comparison + button at the top of the screen: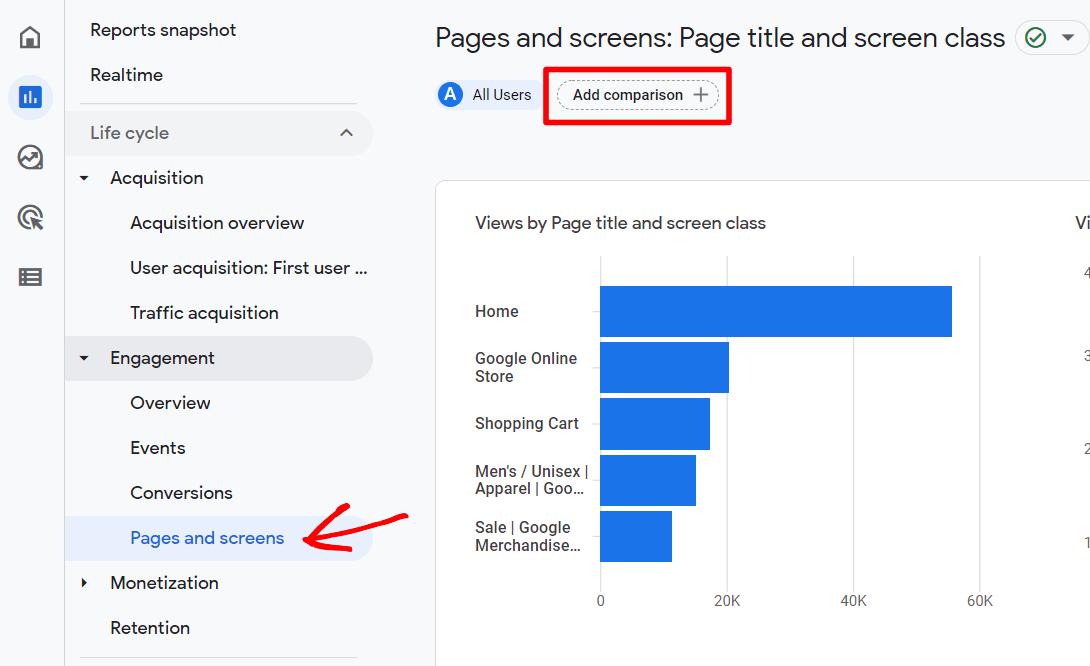 Now, a panel will appear on the right side of your screen. In the dropdown, start searching for "Session source" and choose it.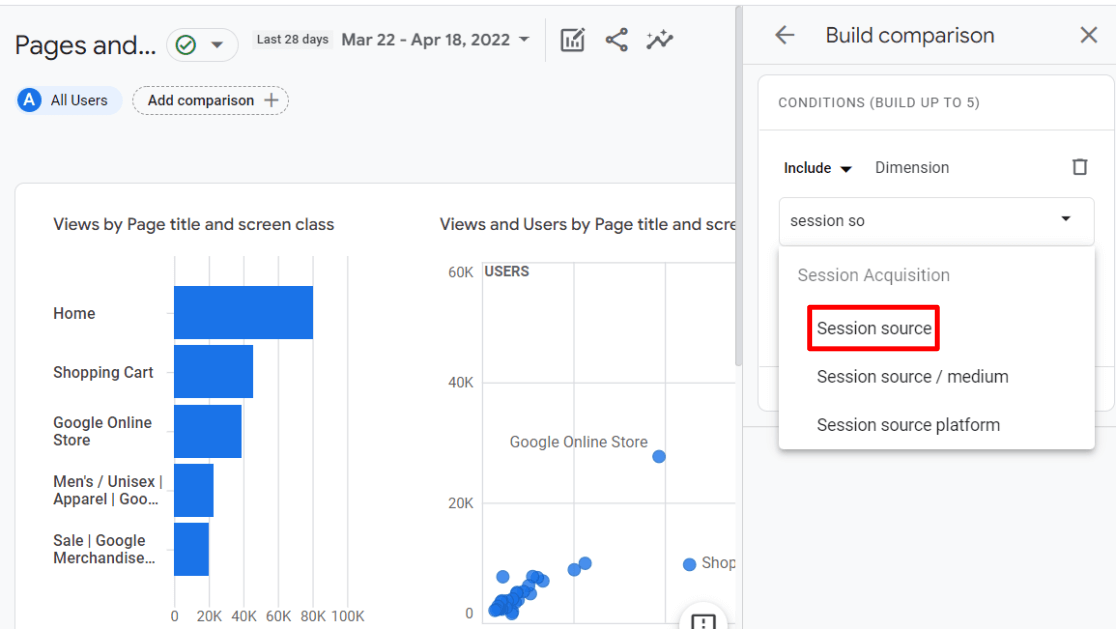 Then, in the Dimension values dropdown, check the box next to (direct) then click OK and then Apply.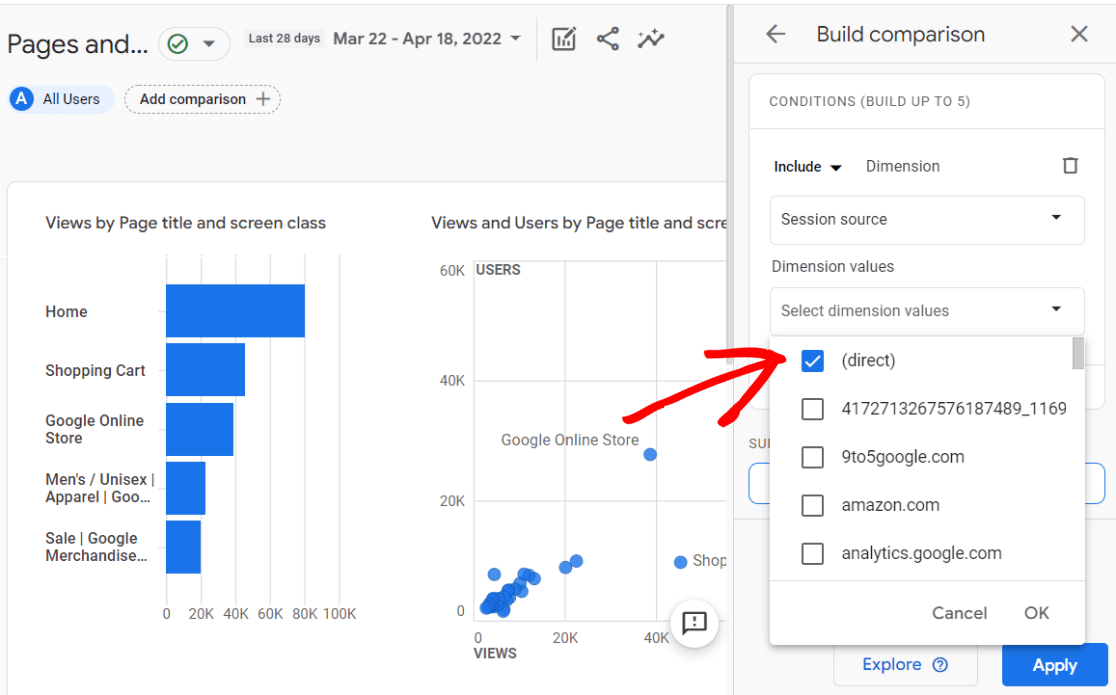 Next, hover your mouse over the blue A at the top so that you can click the X to remove All Users from your report.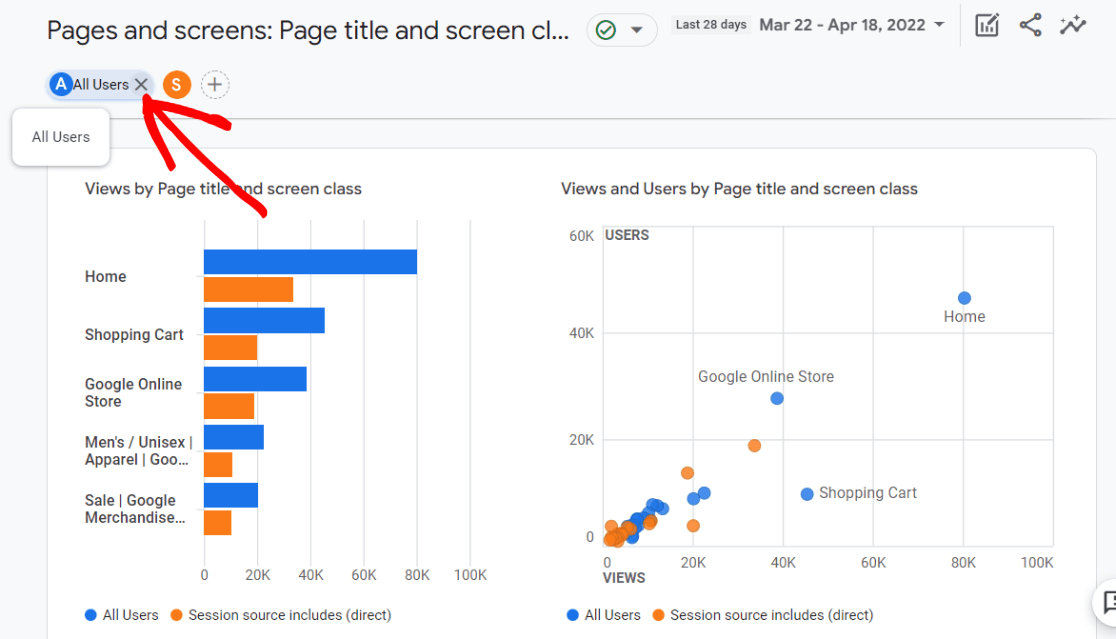 Now if you scroll down to the table, you're looking at just the pages that your direct traffic visited.
If you want to see the direct traffic landing pages instead of all pages, scroll over to the Event count column and click the All events dropdown underneath it. Search for and choose first_visit.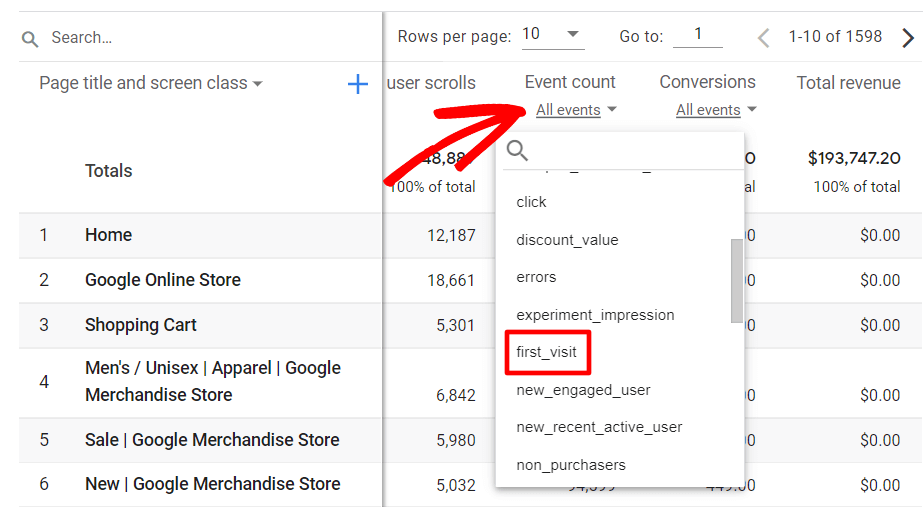 Then, click the Event count column to sort your pages by landing page views.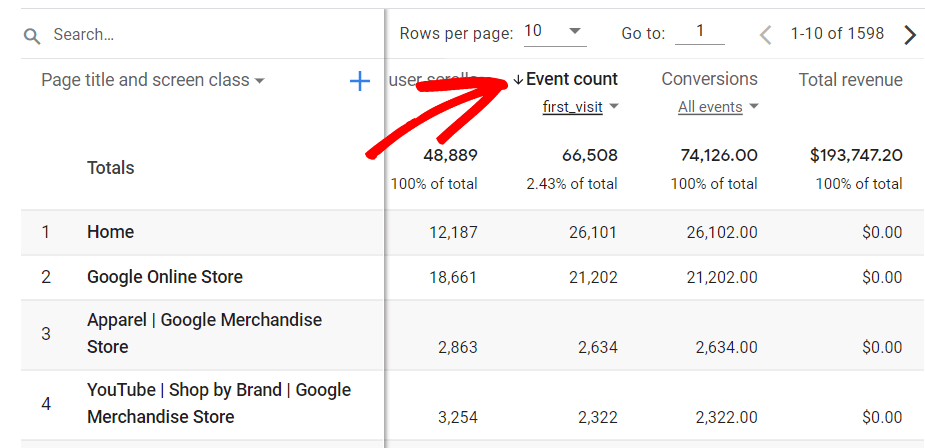 You now have a list of the pages your Direct visitors are landing on. With this, you can think about why visitors might be landing directly on those pages and see if you can come up with ways to better categorize that traffic.
How to Categorize Direct Traffic in Google Analytics
Identifying the exact sources of your traffic is essential for making informed decisions for your website. The best way fix direct traffic and move that traffic into the correct buckets is to use campaign variables (UTM code) in your links. That sounds intimidating, but we have a tool to make it easy!
A URL builder tool makes creating campaign URLs easy. A campaign URL is just your regular URL with a few bits of code at the end that tell Google Analytics about the traffic coming from those link clicks. Use campaign URLs any time you want clicks to your site to be tracked in the correct channel!
If your website is on WordPress, the MonsterInsights URL Builder is the easiest way to tag your URLs with custom campaign variables. That way, you can identify the exact traffic sources (like email or a PDF) and track the performance of your campaigns.
To use the URL Builder tool, first install MonsterInsights. Then, you'll find the tool by visiting Insights » Tools and click the URL Builder tab.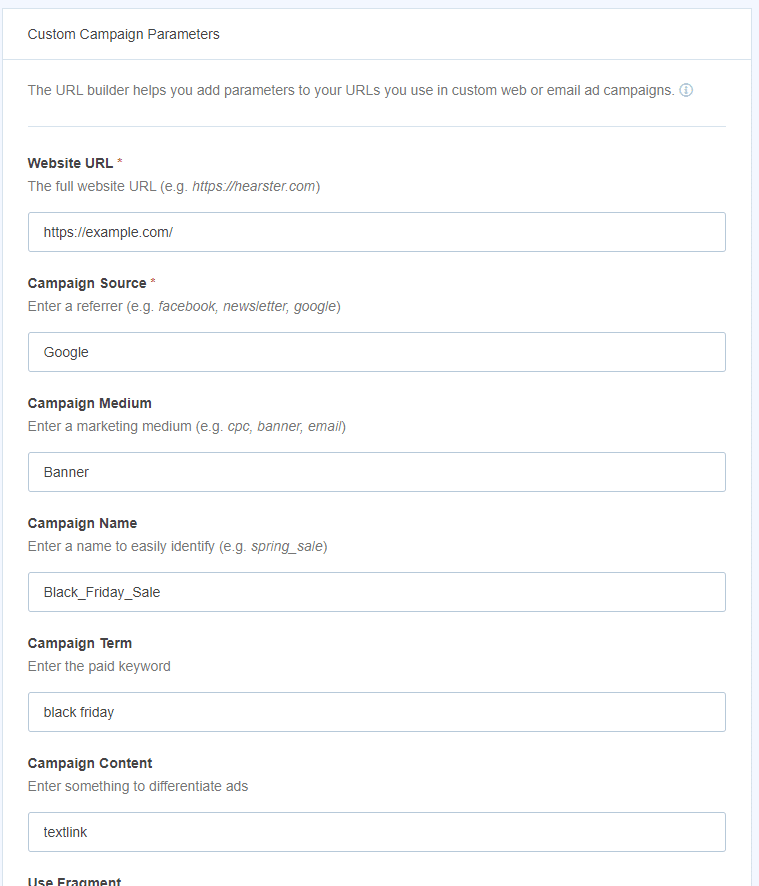 Once you're using campaign UTMs, you'll be able to also track your campaign traffic and see reports right inside WordPress!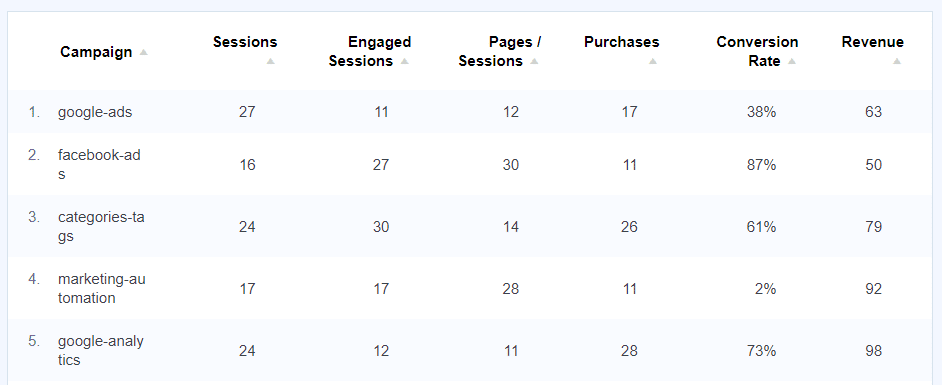 For more on using campaign URLs, read A Beginners Guide to UTM Parameters (And How to Use Them).
That's it! We hope this article helped you understand what false direct traffic is and why you need to use Campaigns to correctly categorize your traffic.
If you enjoyed this article, you might also want to read Blog Post SEO Checklist: How to Write & Optimize Blog Posts.
Not using MonsterInsights yet? Get started today!
And don't forget to follow us on Twitter, Facebook, and YouTube for more helpful Google Analytics tips and tutorials.