Are you wondering what direct traffic is in Google Analytics? Google Analytics shows you many different types of traffic mediums such as direct, organic search, paid, referrals, and social. In this article, we'll explain what direct traffic is and why you need to minimize false direct traffic.
What Is Direct Traffic in Google Analytics?
Google Analytics defines direct traffic as website visits that arrived on your site either by typing your website URL into a browser or through browser bookmarks. In addition, if Google Analytics can't recognize the traffic source of a visit, it will also be categorized as Direct in your Analytics report.
Below are some instances when Google Analytics can't identify the source of your traffic:
You can view your website's direct traffic by going to Acquisition » All Traffic » Channels from your Google Analytics account.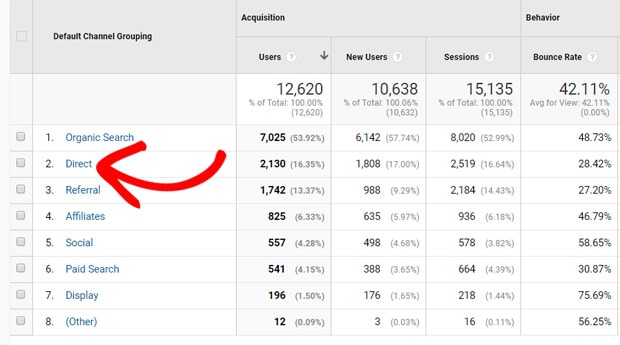 If you want to see the top landing pages that received most of your direct traffic, you can click the 'Direct' link.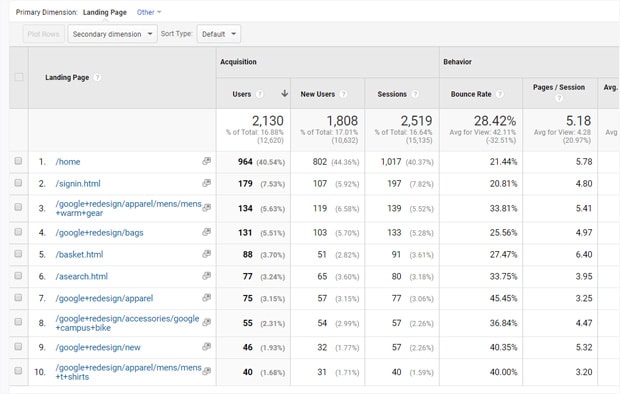 Once you know which pages on your site get most of the direct traffic, you can optimize those pages for user engagement and improve your sales.
How to Minimize False Direct Traffic Allocation
Identifying the exact sources for your traffic is essential for making informed decisions for your website. If you want to minimize false direct traffic allocation, you'll need to tag all your marketing campaigns with custom campaign variables (UTM codes).
The MonsterInsights' URL builder is the easiest way to tag your campaigns with custom campaign variables. That way, you can identify the exact traffic sources and track the performance of your campaigns.
If you didn't know, MonsterInsights is the most user-friendly Google Analytics plugin for WordPress. It helps you to set up Google Analytics in WordPress and lets you track your important website data easily.
To use the URL Builder tool, you'll need to visit Insights » Tools and click the URL Builder tab.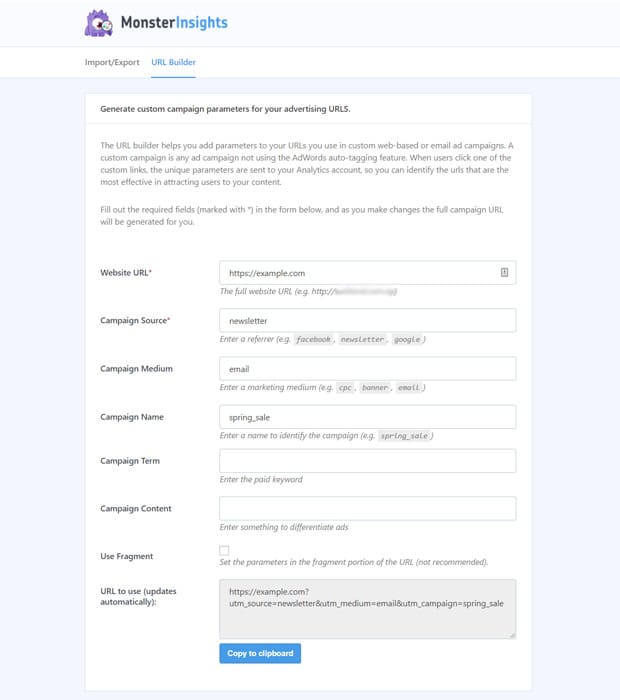 You can learn how to create campaign URLs with UTM codes here.
That's it! We hope this article helped you understand what false direct traffic is and why you need to minimize it. For more details, see our guide on why direct traffic is a good thing.
If you enjoyed this article, you might also want to read how to add Google Analytics to WordPress and how to track offline marketing campaigns with our URL builder.
And don't forget to follow us on Twitter and Facebook for more Google Analytics tutorials.