Looking for a great campaign URL builder to help set up your UTM campaigns? Using a campaign URL builder tool is the best way to create those long URLs, instead of doing it by hand and risking mistakes.
You might think all UTM campaign builder tools are pretty much the same, but they actually have quite a few different features that you'll want to take note of.
In this article, we'll go over what URL campaign builder tools do, how campaign tracking works, and our favorite campaign builders for the job.
Let's start with the basics.
What Is a Campaign URL Builder?
A campaign URL builder is a tool that will help you build a link with UTM parameters in it in order to track extra data in Google Analytics. This can drastically improve your ability to find out exactly where your website traffic is coming from.
When a person clicks on a link with UTM parameters on it, Google Analytics will record the extra data you included in your link.
When you have extra traffic data about your visitors, you can understand them better, serve them better, and ultimately make more money and grow your business.
How Do I Create a Campaign URL?
We recommend using a UTM campaign builder tool to create your campaign URLs. You can also create them by hand, but typing your UTM parameters into a URL builder will help ensure you don't make any small mistakes. Even one little mistake could cause your tracking to not work correctly.
Simply choose a campaign builder tool from our list below to get started!
The Best Campaign URL Builder Tools
The best campaign URL builder tools are going to be:
Easy to use and uncomplicated
Ad-free
Bundled with other super helpful tools (optional)
Here's our list of the best ones.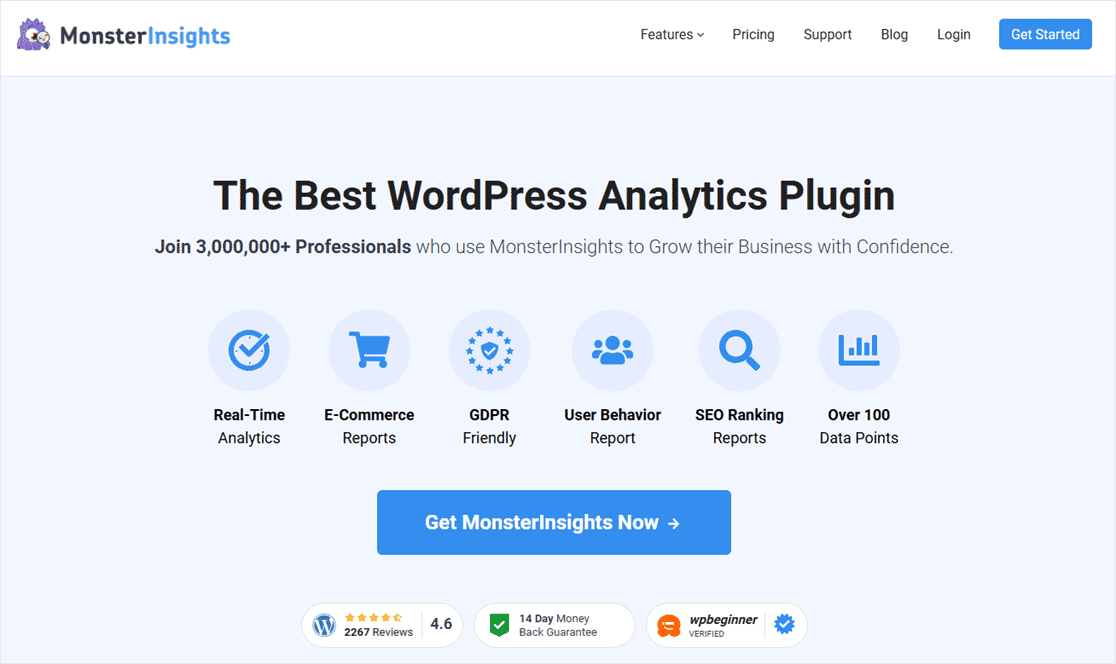 If your website is built on WordPress, you can put both a URL builder tool AND your campaign results right inside your WordPress dashboard with MonsterInsights.
MonsterInsights is the best Google Analytics plugin for WordPress. It allows you to easily connect your WordPress site with Google Analytics so you can view all the data that matters most right in your WordPress dashboard, including your UTM campaign results: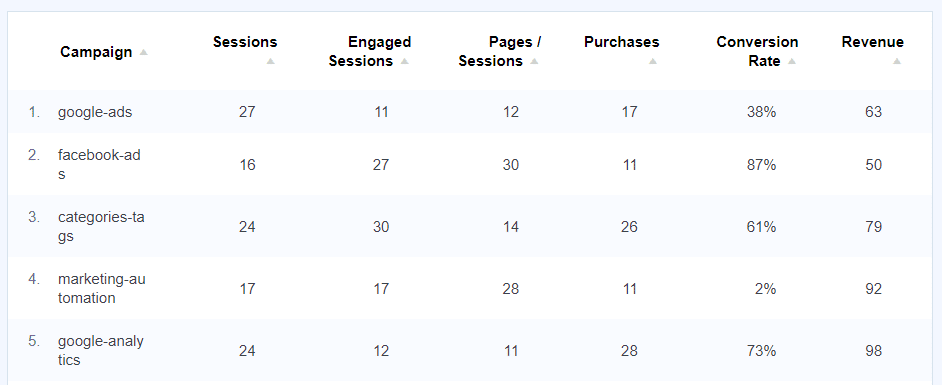 Plus, with the click of a button, you can set up advanced tracking features such as event tracking, eCommerce tracking, form tracking, outbound link tracking, media (video) tracking and more.
To build your campaign URL, just install MonsterInsights, then head to Insights » Tools. Here's where you'll have fields to fill out to populate your URL, with examples above each field about what should go there.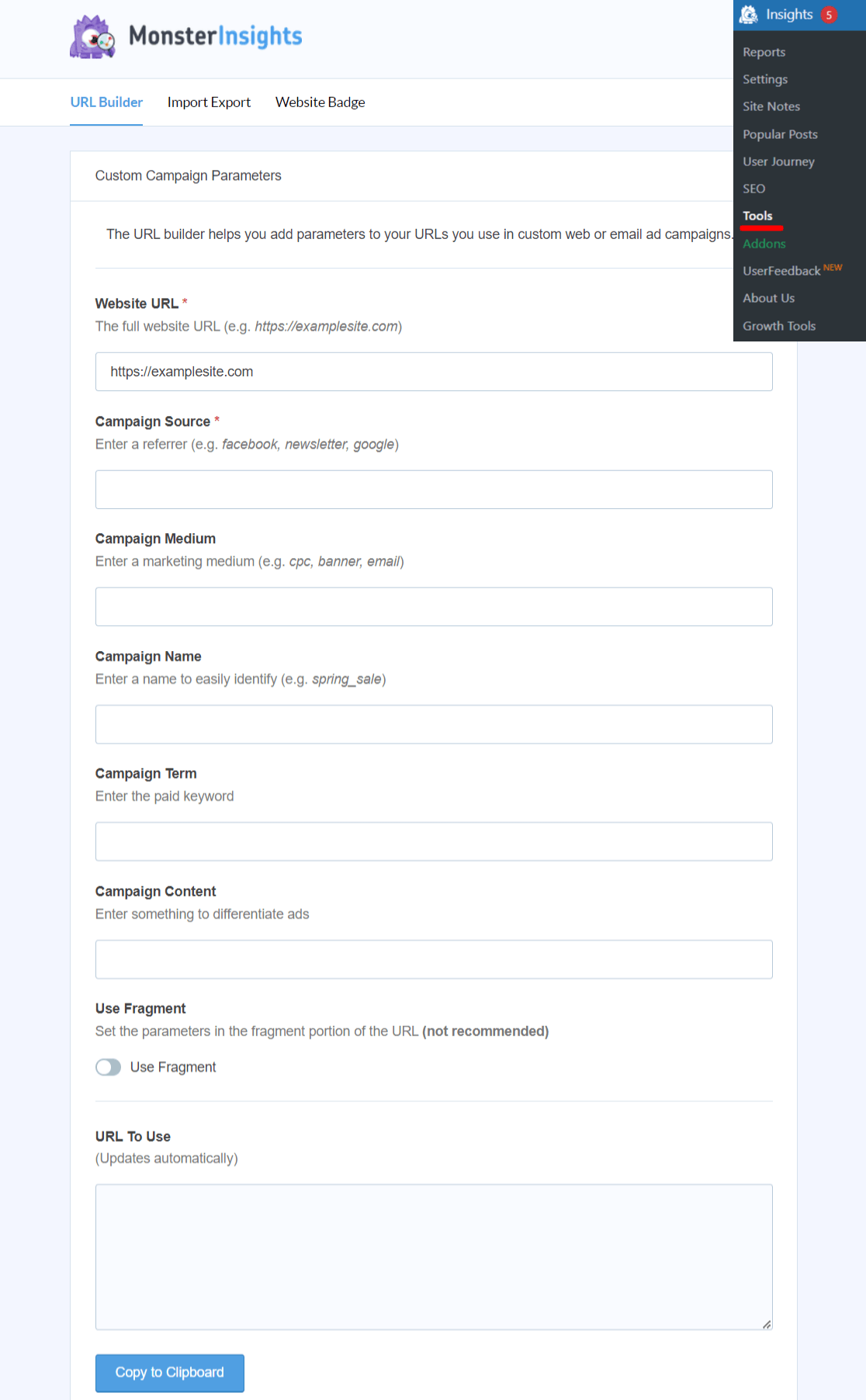 Once you've filled out the UTM parameters, your URL will be ready to copy paste at the bottom. It's as simple as that!
If you scroll down beneath the URL builder, you'll find more information, examples, and links to helpful content.
Wondering about all the reports and features MonsterInsights has to offer? Check out Your Ultimate Guide to MonsterInsights Dashboard Reports.
Need just basic reports and features? Try MonsterInsights for free and get the URL Builder. If you'd like to have the Campaigns report inside your dashboard, you'll need MonsterInsights Plus or above.
Google Analytics has their own Campaign URL Builder tool located inside their developer tools website. The tool is pretty straightforward and lets you input your URL and UTM parameters, just like the other tools on our list. They do also provide examples of what kinds of parameters should go in each field.
There are a few other tools that you'll see in the sidebar, but unless you're more of an analytics pro, we don't recommend trying to use them.
Similar to MonsterInsights, you'll find more information on each parameter and some links to related resources below the tool.
This UTM campaign builder tool doesn't come with any extra tools that'll help beginners, but it'll get the job done!
We love LiveChat — it's our number one pick for live chat WordPress plugins! The also have one of our favorite URL builder tools: the Free UTM Builder.
The LiveChat UTM builder tool stands out from some of the others with its clean design and extra features. Easily convert spaces to dashes or convert to all lowercase by checking a box. We also like the example you get underneath the builder of your URL in action.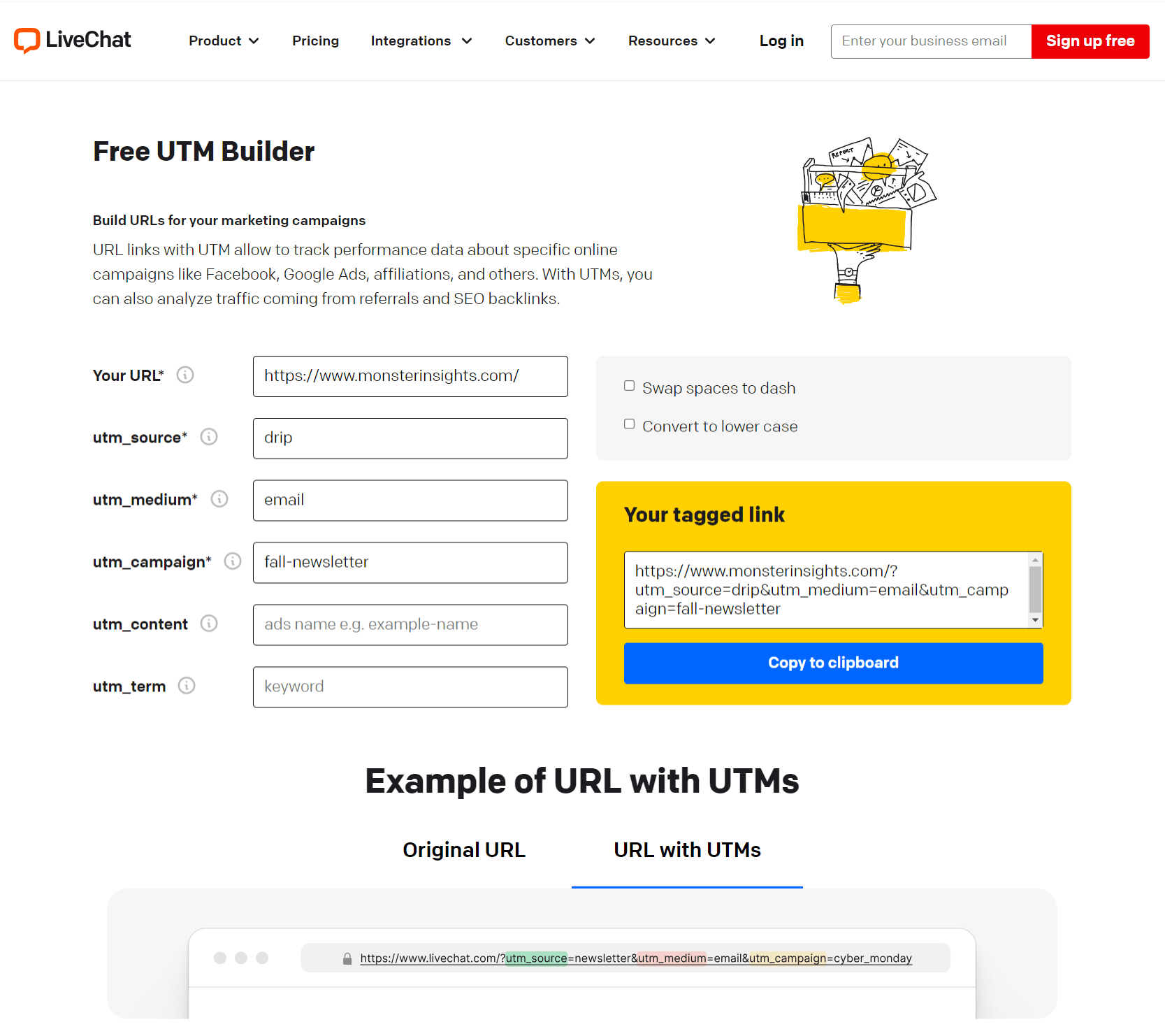 If you're looking for a great standalone UTM builder, this one is a great choice!
Campaign URL Builder is a free UTM builder plugin for WordPress. Since it's a plugin, it lives right inside your WordPress dashboard, similar to MonsterInsights.
Since the entire plugin is devoted to building UTM links, it's got some extra features to help you along the way, like a list of the links you've created, dropdowns for your sources and mediums (you can add your own or use what they have), the ability to add custom variables, and an integration with the Bit.ly API for shortening your links.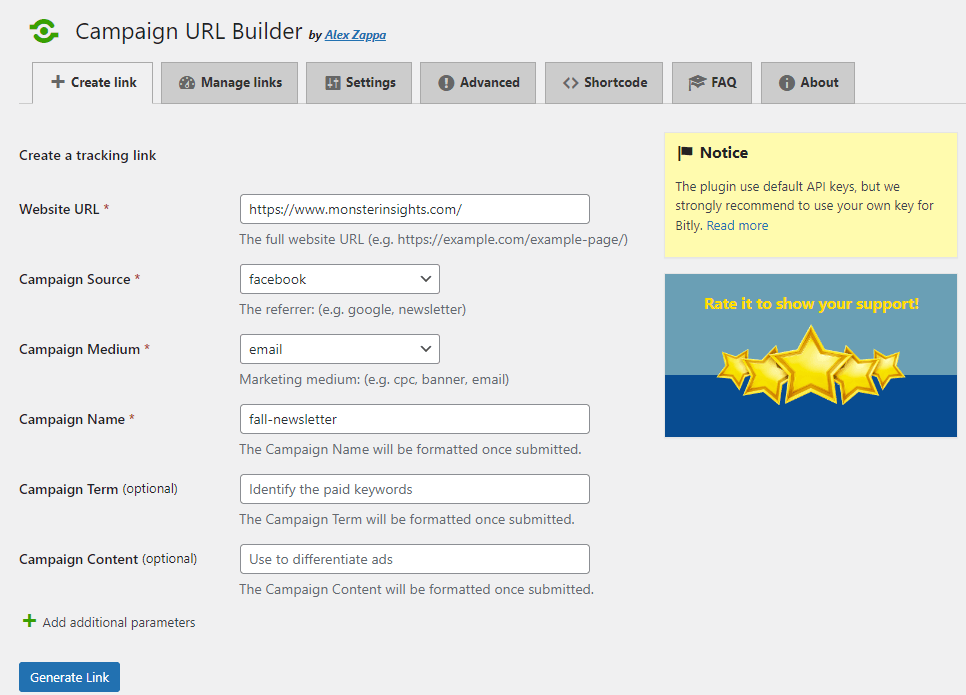 The plugin has over 400 active installations. If you just need a URL builder without analytics and you want to keep track of your links, this might be a good tool for you.
If you use Google Chrome, then the Google Analytics UTM Builder Chrome extension might be a great tool for you!
There are a few pretty neat features of this URL builder, including auto-populating with the URL for the page you're on and providing the opportunity to save certain UTMs as presets. That way, you can just click on a preset (like newsletter, for example) and it'll pre-populate the UTMs for you. Just change the content tag for your specific link and you're done!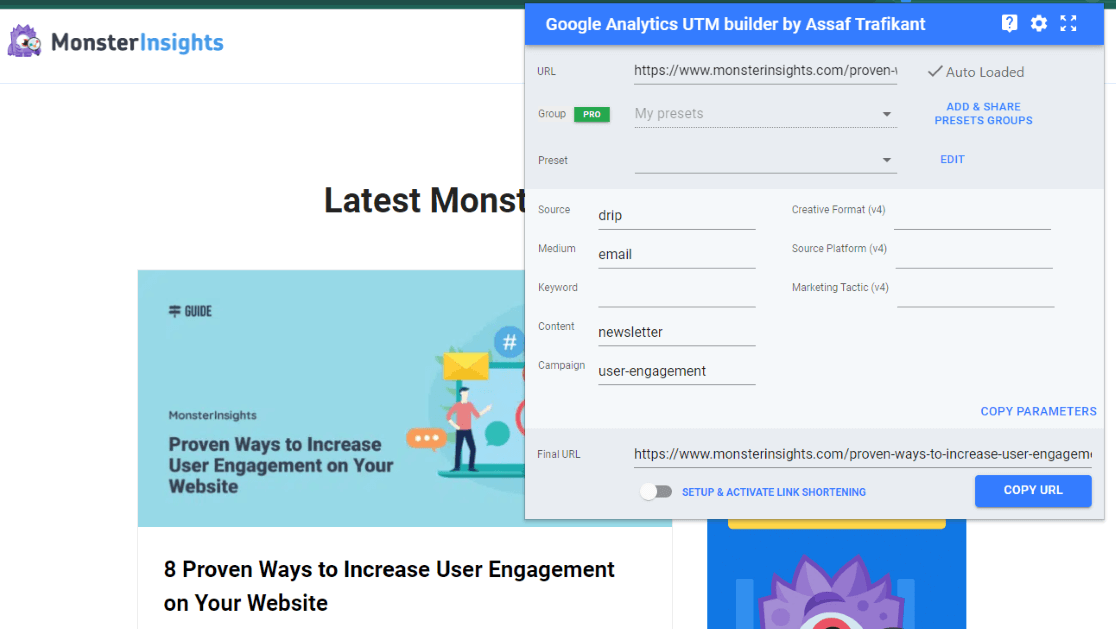 The extension also has the capability to shorten your links if you set up the link shortening feature.
It currently has over 50,000 users via the Chrome Web Store.
If you're running Meta ads, you might like to use Meta's URL builder tool. It's definitely the most minimalist of our picks — if that's what you're looking for, you'll like it!
Just input your parameters in this simple URL builder. It does pre-populate "facebook" as the source, but it's easily changeable.

Need to install your Facebook code in WordPress to track your ads? Check out How to Track Meta (Facebook) Ads in Google Analytics Easily.
Buffer is a great social media platform that helps you master your social media presence across all profiles. Since social media is also a place where you want to use UTM parameters, Buffer also offers a free UTM builder tool.
Buffer's URL builder is similar to our others, but it actually generates a URL right away using its example parameters, which stay in the fields until you type your own in.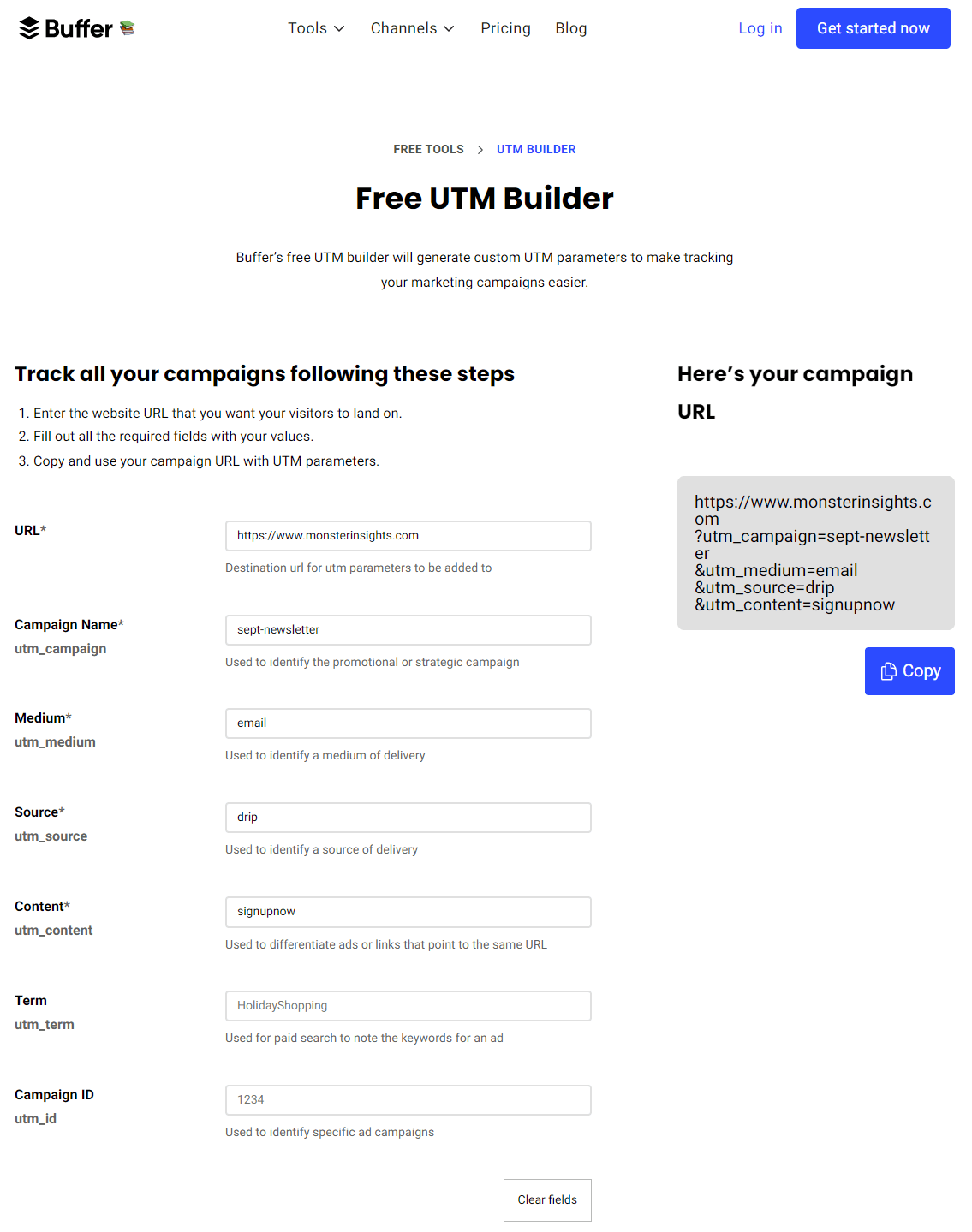 This tool doesn't have any extra descriptions or links with it, but if that's not necessary for you, it might be a good UTM builder to try.
That's our list of the best campaign URL builder tools!
Want to learn more about campaigns? Make sure to check out these resources:
A Beginners Guide to UTM Parameters (And How to Use Them)
How to Set Up Marketing Campaign Tracking in Google Analytics
How to Set Up Google Analytics Email Tracking (4 Easy Steps)
Not using MonsterInsights yet? What are you waiting for?
And don't forget to follow us on Twitter, Facebook and YouTube for more helpful Google Analytics tips.