Do you want to know which marketing campaigns drive the most traffic? Or perhaps you want to know how well your newsletters are doing?
This is where UTM parameters come in handy. They help you track multiple campaigns and provide the data you'll need for optimization.
In this article, we'll go through the basics of UTM parameters and how you can use them to improve your marketing activities.
What are UTM Parameters?
UTM (Urchin Tracking Module) parameters or UTM tags are small pieces of codes you can add at the end of your URL for tracking different campaigns.
With UTM codes, you get to see how effective your promotional activities are and how visitors interact with your website.
A normal URL would look like this:
https://example.com/
But if you add UTM tags, your URL will look like this:
https://example.com/?utm_source=newsletter&utm_medium=email&utm_campaign=onboarding
Now that you know what are UTM tracking codes, let's find out how do they work.
How Do UTM Parameters Work?
URLs containing UTM codes work like any other clickable link. But when a user clicks on the link, Google Analytics uses the UTM tags to differentiate each URL from the rest.
It uses the UTM parameters to record information like the number of visitors, traffic sources, keyword, clicks, and more.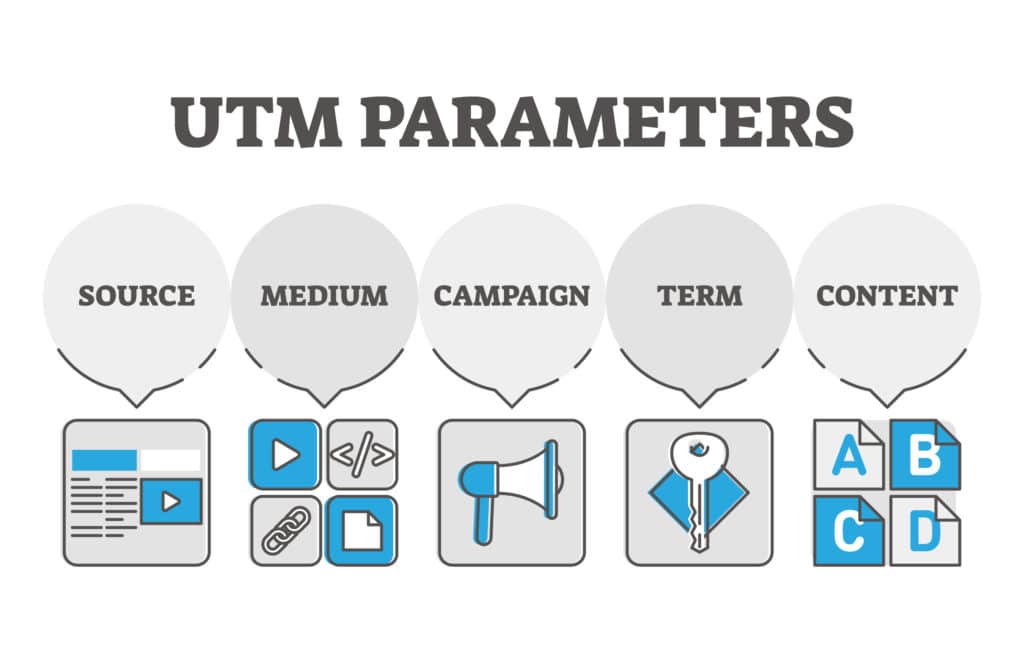 There are 5 tags in a UTM parameter:
Source (utm_source): It shows you the website your visitors are coming from, like Google, Facebook, Twitter, or your newsletter name
Medium (utm_medium): Used to identify the medium of your traffic like email
Campaign (utm_campaign): You can add a campaign name, product, or a keyword to identify different promotional activities for tracking, for example, summer sale or running shows
Term (utm_term): If you're running a pay-per-click (PPC) advertisements for promotion, then this tag helps you identify paid keywords for your campaign
Content (utm_content): This tag lets you see which element, like a CTA or a banner, the user clicked, and it helps in optimizing your ads
5 Ways to Use UTM Parameters
With the basics covered, we'll now show you different ways of using UTM parameters. Let's start…
1. Measure Social Media ROI
UTM tags help you justify your social media efforts. By adding UTM parameters to your social media links, you get to see which campaigns were most effective in generating traffic and conversions.
Based on the data, you can optimize other campaigns and effectively measure the return on investment (ROI) of your social media activities.
For instance, you are running a giveaway contest and want to see which social platforms work best. You can add UTM tags to your URL for each social channel you'll use for promotion and then see which one performs better.
2. Track Email Newsletter Performance
Do you want to see which email newsletter brought in the most visitors to your website? Then adding UTM parameters to your links will come in handy.
You can append UTM tags to your URL in a newsletter and get insights about their performance. If a newsletter generates a lot of traffic, it means people liked it and found it worthy of a click.
On the other hand, it helps you identify emails that didn't perform that well. So, you can avoid using those email copies and templates in the future.
3. Find the Right Ad Banner Placement
If you run multiple paid campaigns, then it's important to know where to place your ads. UTM parameters can help you find out which websites to display your ads on and provide data for their placement.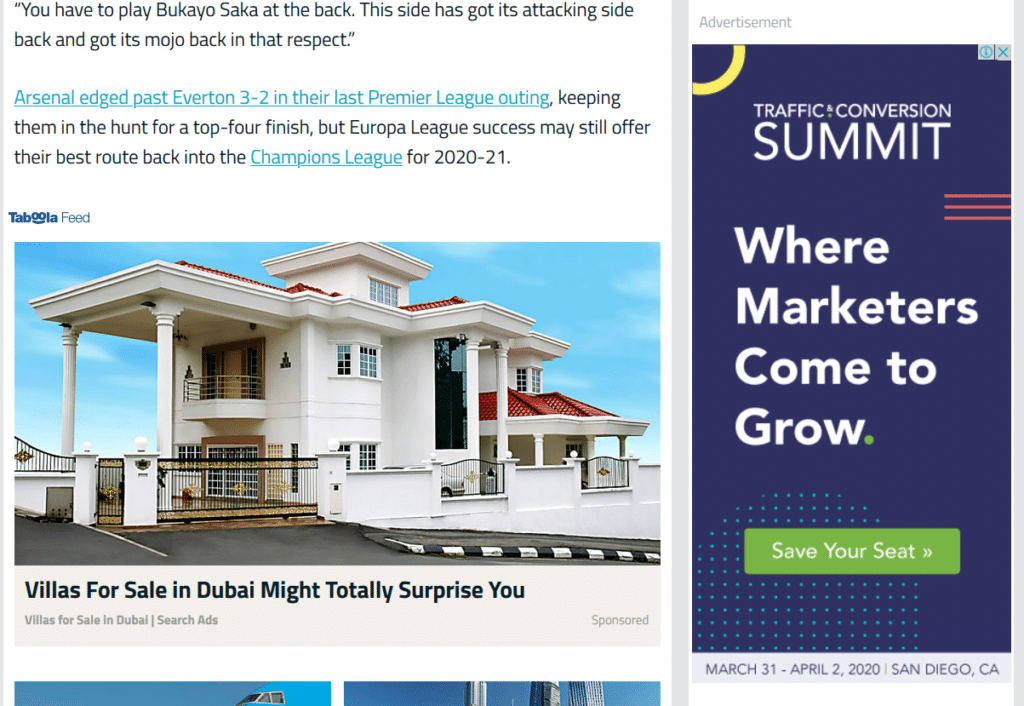 For example, let's say you run two different types of banner ads for the same product. One ad is placed in the sidebar and the other ad is shown in the footer.
The data from your UTM tagged URL shows that ads in the sidebars get the most clicks and conversions than ads in the footer. This provides insights on which type of ads should you create and run in your future campaigns.
4. Track CTAs Effectiveness
Another useful way of using UTM parameters is to find out which type of call to action (CTA) generates the most traffic.
By adding UTM parameters to different CTAs, you can learn about the text to use, the color to select, the design and size of the CTA, and its placement. Then use the data for optimization and boosting conversions.
5. Conduct A/B Tests
If you're conducting A/B tests on your website, then UTM parameters help to differentiate links pointing to the same product or webpage.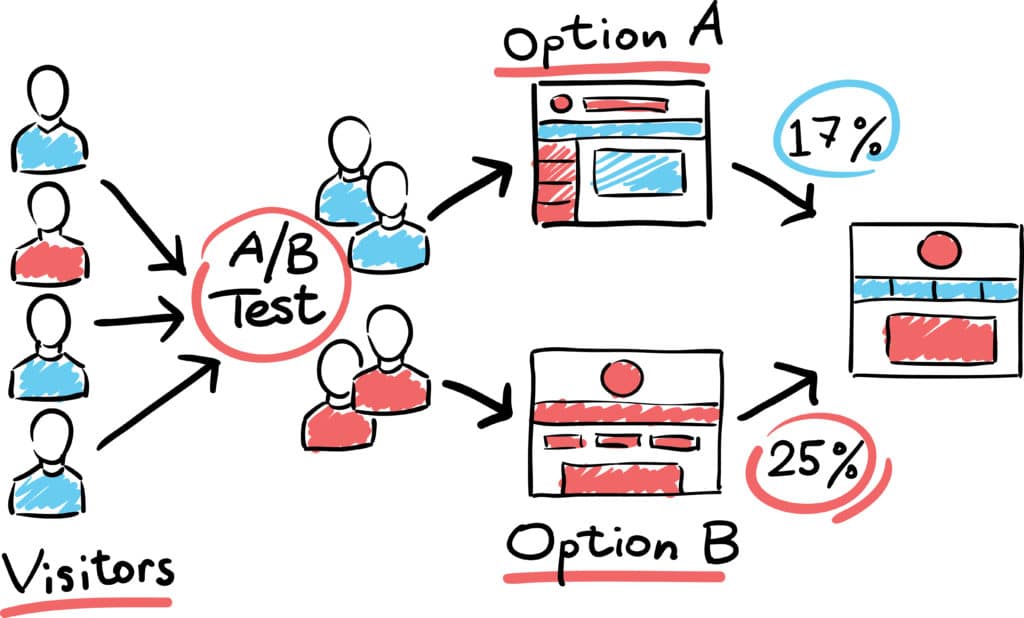 The content tag (utm_content) is specifically for A/B testing. You can tell your analytics tool where the link is placed, like in the logo or within the text.
With that, are you ready to learn how to create a UTM parameter for your URL?
How to Create UTM Codes in Google Analytics?
There are two ways you can go about creating UTM codes for Google Analytics. First, you can create them manually and second, you can use a tool that does the job for you.
The problem with the manual approach is that UTM codes can become very lengthy and there is a high chance you'll make a mistake. As a result, there will error in tracking and you won't get the necessary data for optimizing your campaigns.
So, a simpler way of creating UTM tags is using MonsterInsights. It's the best WordPress plugin for Google Analytics and lets you create UTM codes in an instant and without any mistakes.
It offers a campaign URL builder and all you have to do is enter the required fields and then copy the custom URL.
Let's say you're going to run a campaign for black Friday. Here's what you can enter in the URL builder: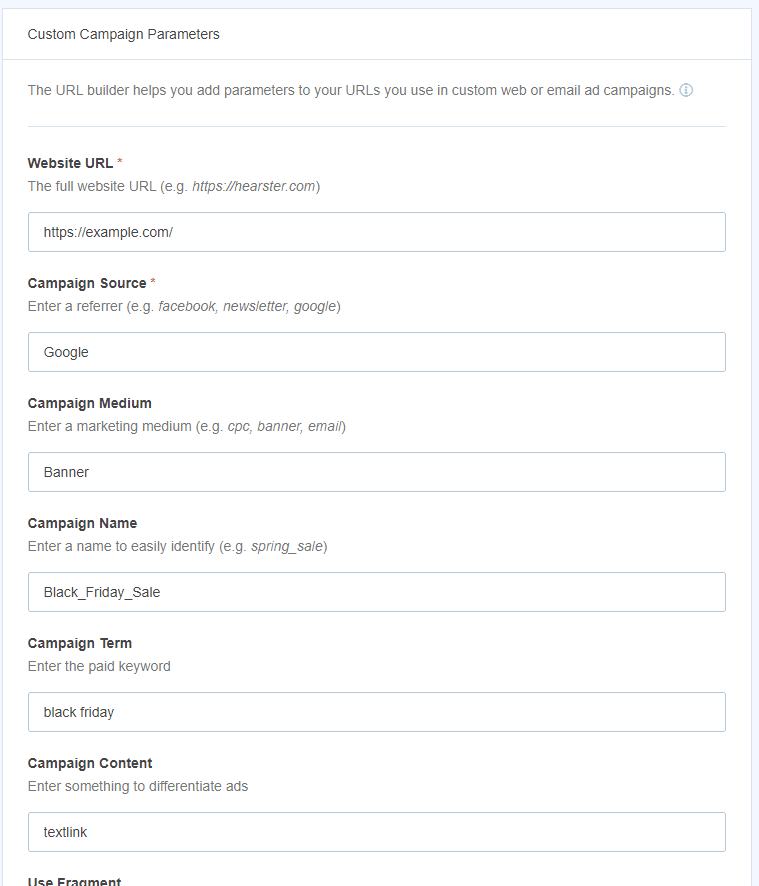 The UTM campaign builder will then generate a URL automatically for you. Just copy the link and use it for promotion.

You can then view the report in Google Analytics. Open your account then go to Acquisition » Campaigns » All Campaigns. Here you can see the performance of all your campaigns.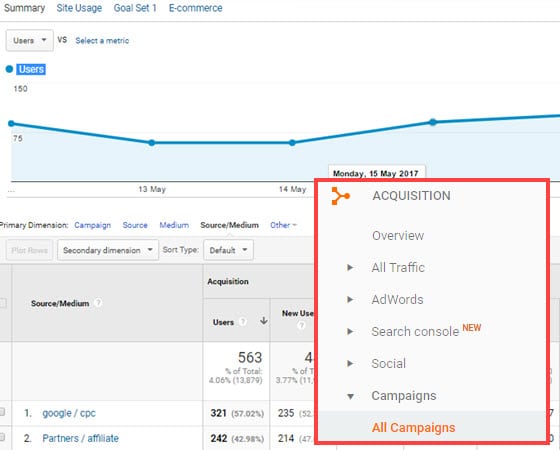 And that's it!
With the information collected through UTM codes in Google Analytics, you get a clear picture of your traffic sources, campaign performance, and user behavior. Then using the data, you can optimize your marketing efforts to get maximum return.
We hope you like our article on a beginner's guide to UTM parameters. You can also go through our guide on how to track links and button clicks in WordPress.
And don't forget to follow us on Twitter and Facebook for more Google Analytics tutorials.