Looking for a simple, step-by-step guide for how to upload a PDF to WordPress?
There are many reasons why you might need to upload a PDF to WordPress, but normally it's because you want your visitors to be able to download it. Whatever your reason is, we'll walk you step-by-step through how to add or upload a PDF to your site.
As a bonus, we'll show you how you can track how many of your visitors are clicking on your PDF link to download it.
Walkthrough: How To Upload a PDF to WordPress
Let's dive in to our tutorial for adding a PDF to your site.
Step 1: Upload Your PDF to the Media Library
First, open your WordPress admin and hover over Media, then click Add New: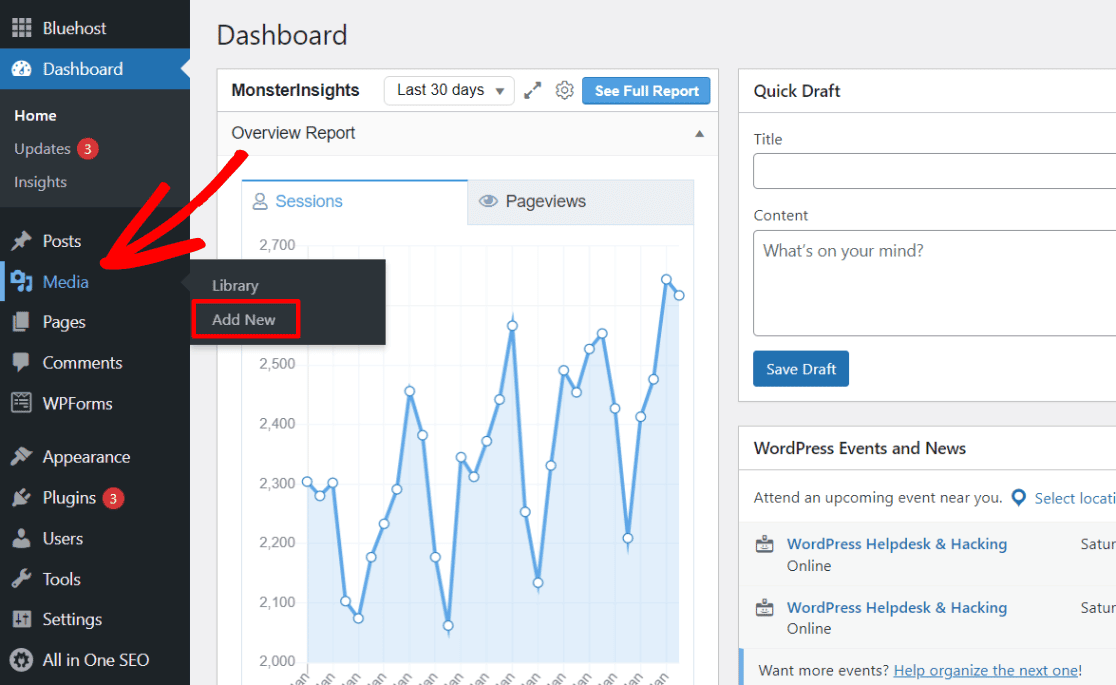 Now, you can choose to either drag your PDF file into the box, or click the Select Files button to choose the file from your computer: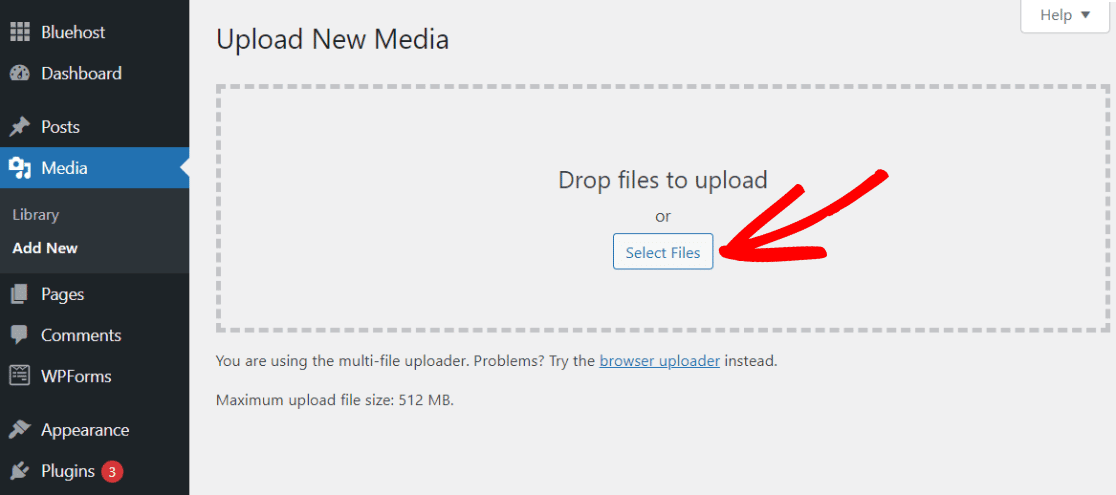 You'll know the upload is complete when you see your file below the upload box: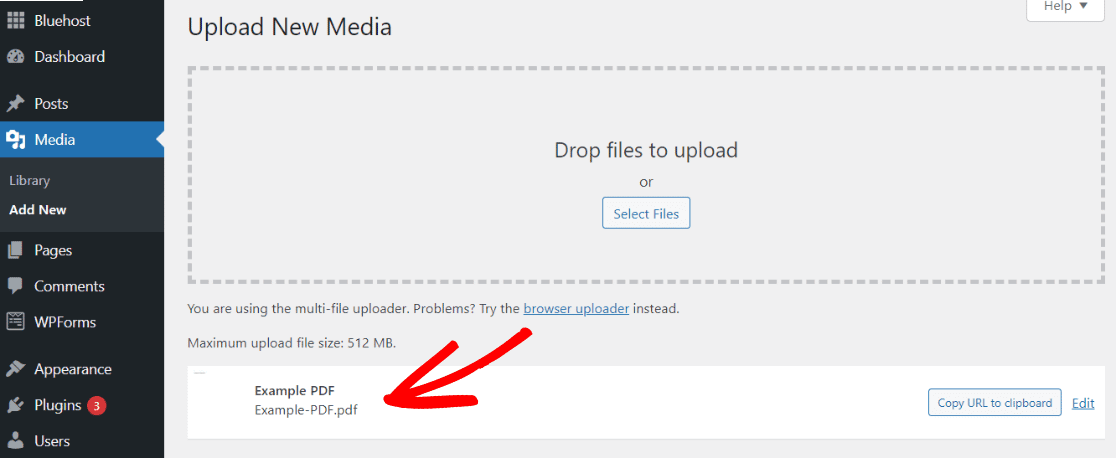 Step 2: Embed Your PDF in a Page or Post
Now that your PDF is added to your media library, you can embed it wherever you wanted it to go on your site. Whether you're adding it to a page or post, it's the same instructions.
Did you want to just link to your PDF instead of embed it? You can jump to our instructions for linking to your PDF file.
To get started, open the page or post you want your PDF file to be on. Navigate to the spot where you want it, then click the Plus icon or type a backslash "/" to choose a block: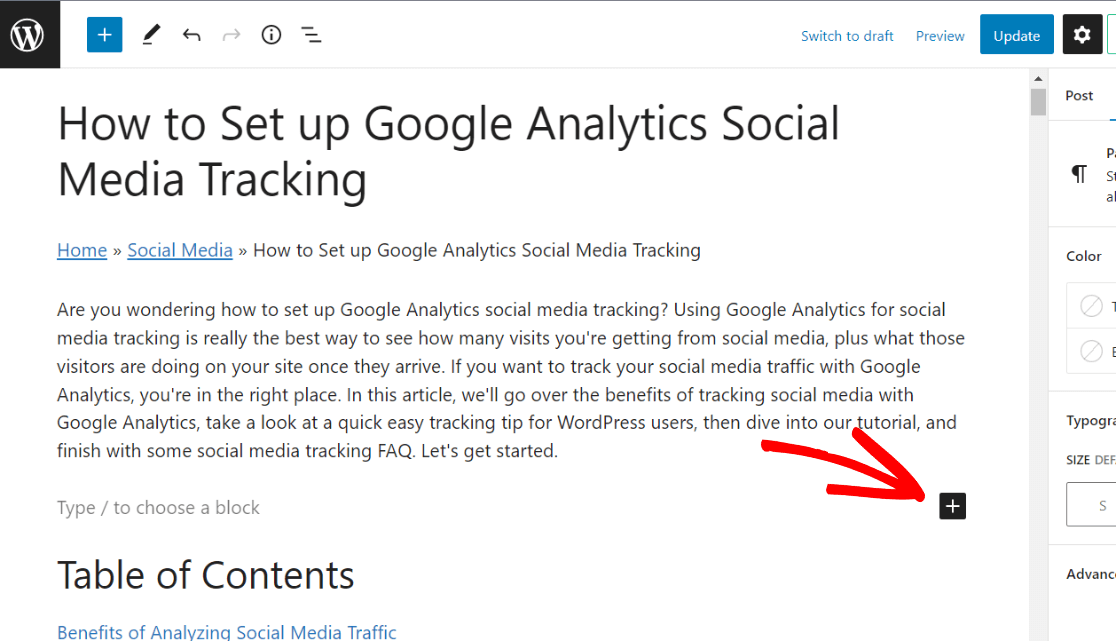 Then, search for and choose the File block: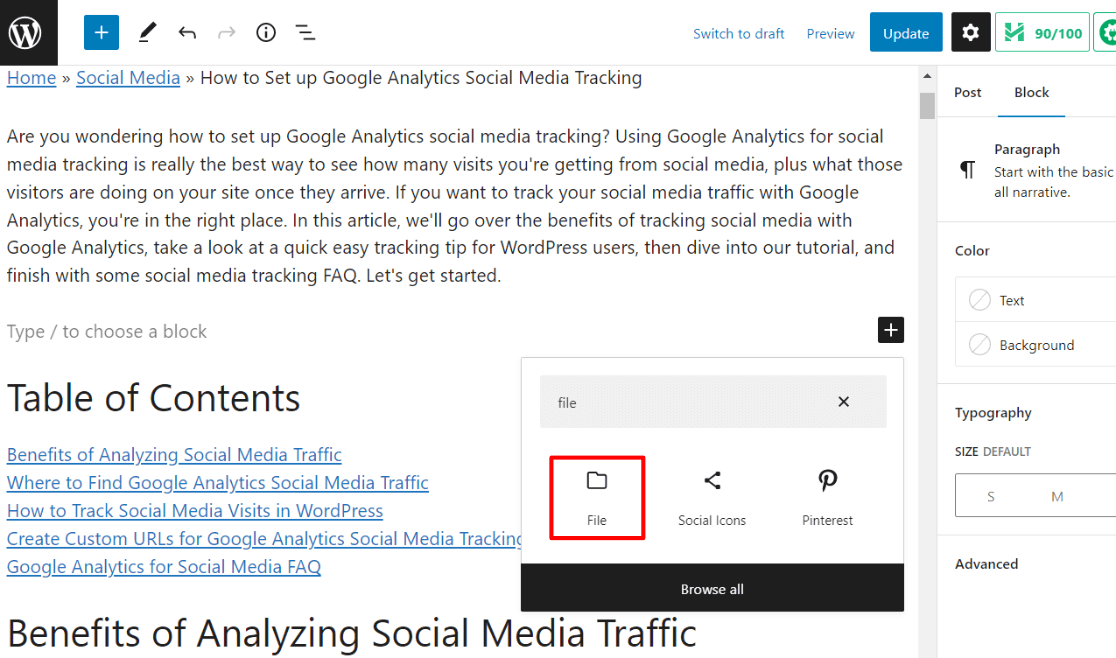 Now, you'll have the option of either uploading your file here or choosing it from your media library. We already uploaded it, so we'll choose it from our library: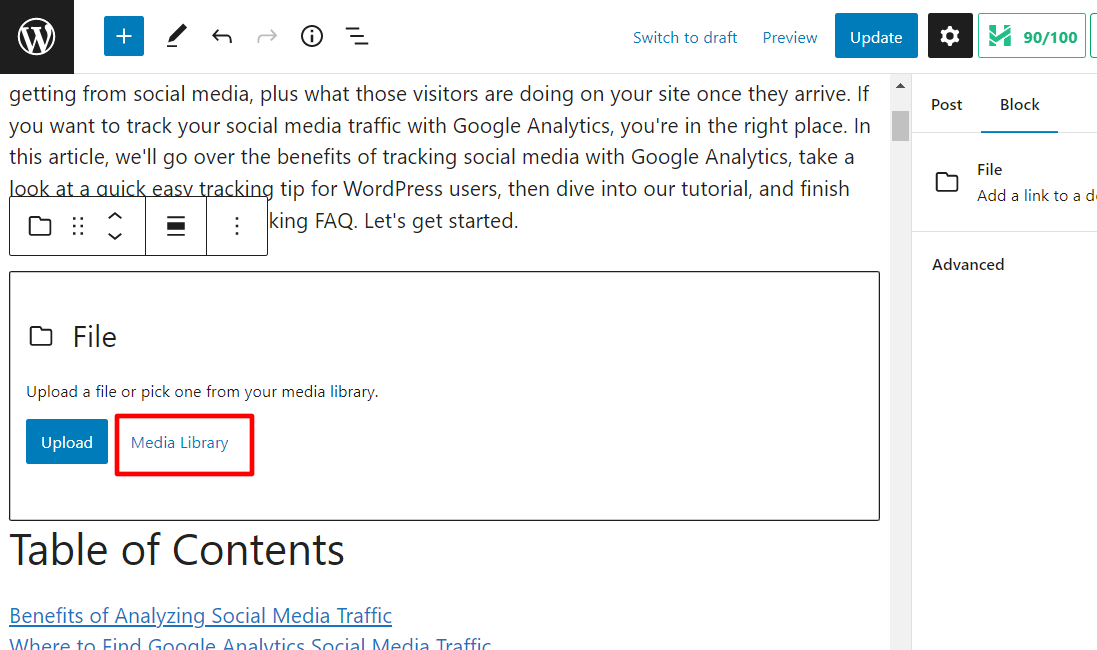 In the future, if you want to add your PDF to the library right here, you definitely can by clicking the Upload button.
Choose your PDF and click Select: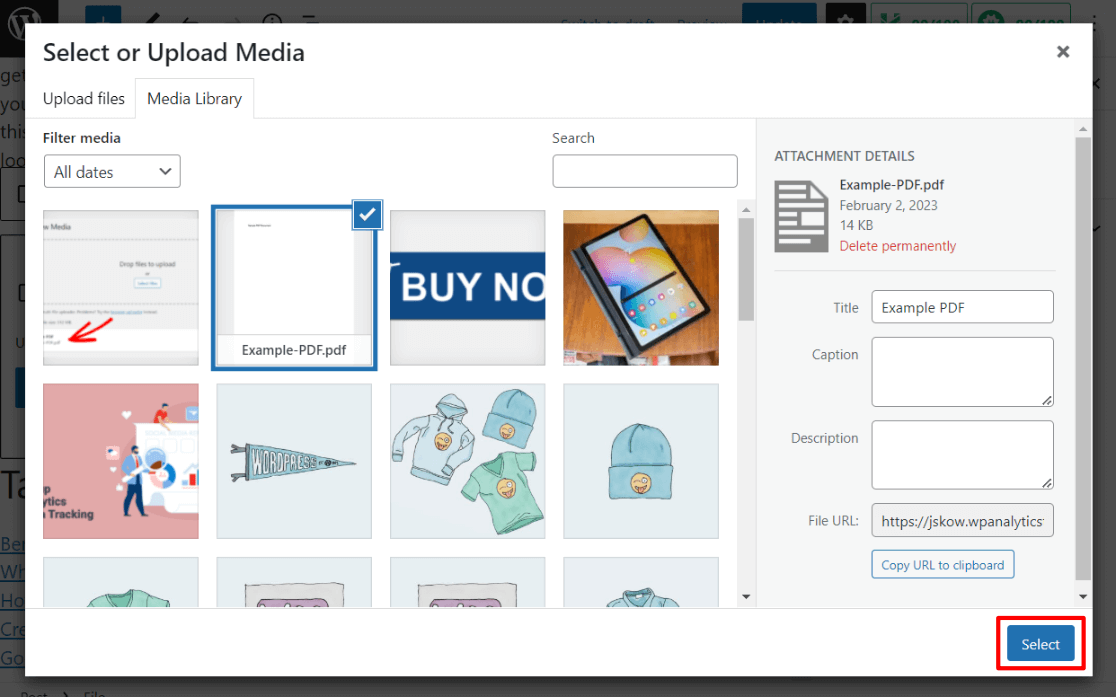 Your PDF will appear on your page, and you'll have some options for how you want it to appear. If you were looking to embed your PDF in WordPress, you can turn on the Show inline embed toggle, and choose how many pixels tall you want your embed to be.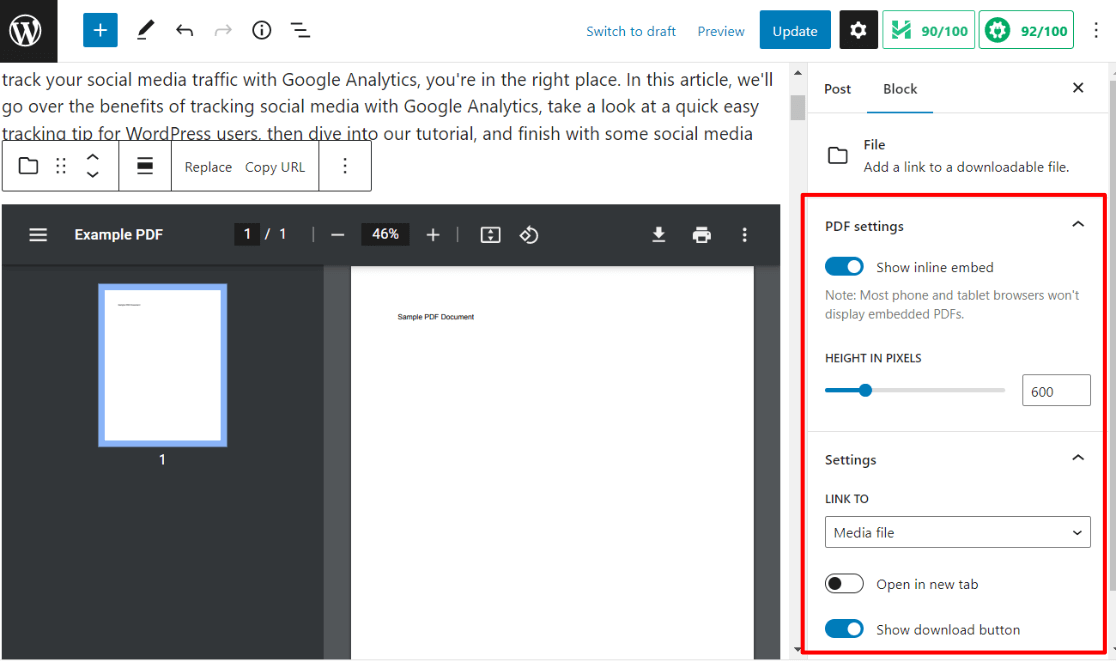 Also in the sidebar, you can choose if you want the PDF to open in a new tab, where the link should go, and if there should be a Download button.
Step 3: Link to Your PDF Anywhere in WordPress
If you want to just create a text link or a button that links to your PDF, here's how to do that.
Head back to your Media library and click on your PDF. On the right side, you'll see the File URL. This is the URL you can link to anywhere on your WordPress site to open your PDF.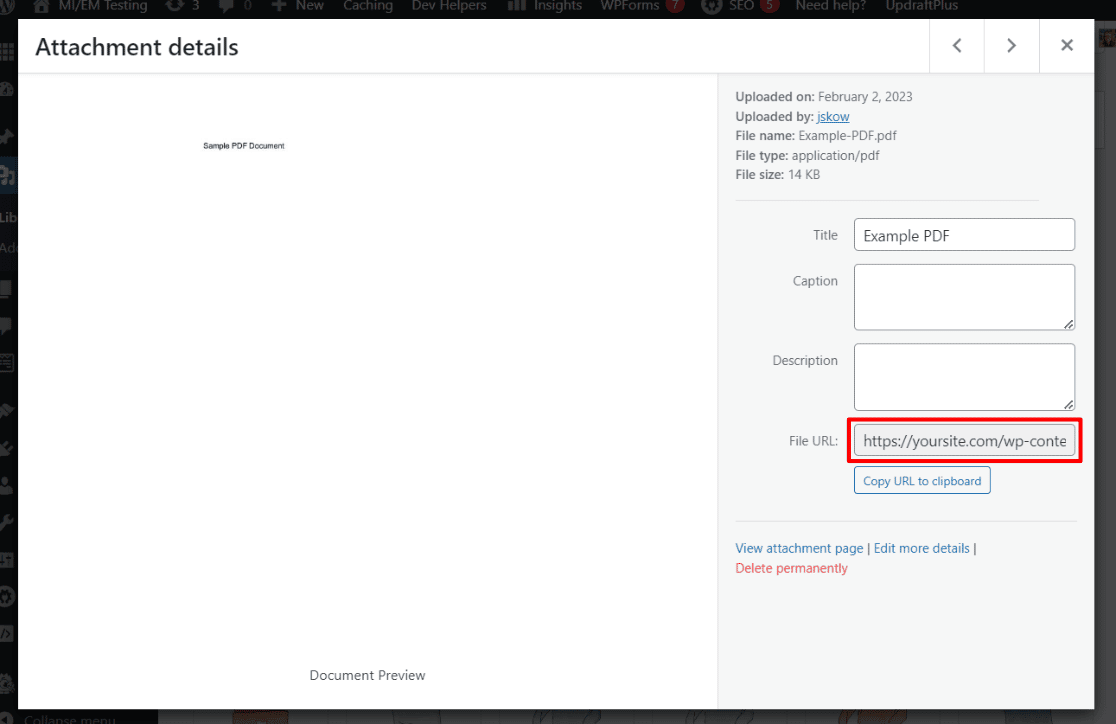 You can also search for your PDF any time you're creating a link on your site.
For example, here we're creating a button widget for our sidebar that'll let visitors download the PDF. If you just start typing the name of your file into the URL bar, you should be able to find it and click on it to insert your PDF URL: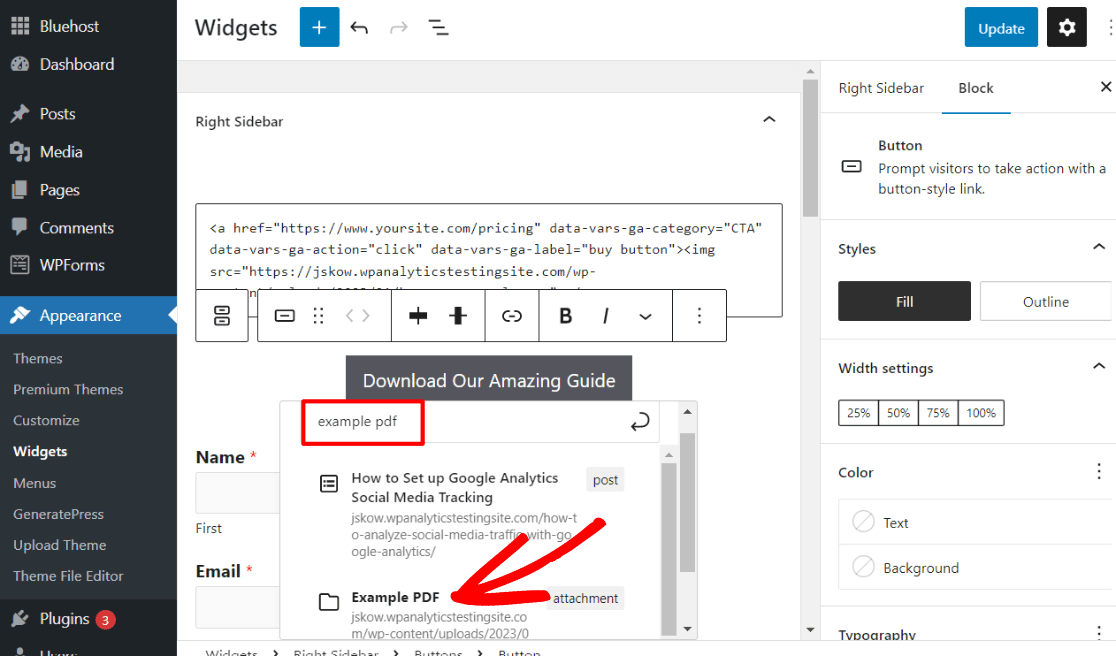 That's our tutorial! You should now have the details you need to add your PDF wherever you want it to go on your WordPress website.
BONUS: Track PDF Downloads Effortlessly
Now that you have a PDF available for download on your site, wouldn't it be cool if you could see how many of your visitors are downloading it?
You're in luck! You can quickly and easily track PDF downloads using MonsterInsights, the best Google Analytics plugin for WordPress.
MonsterInsights is the best Google Analytics plugin for WordPress. It allows you to easily connect your WordPress site with Google Analytics so you can view all the data that matters most right in your WordPress dashboard.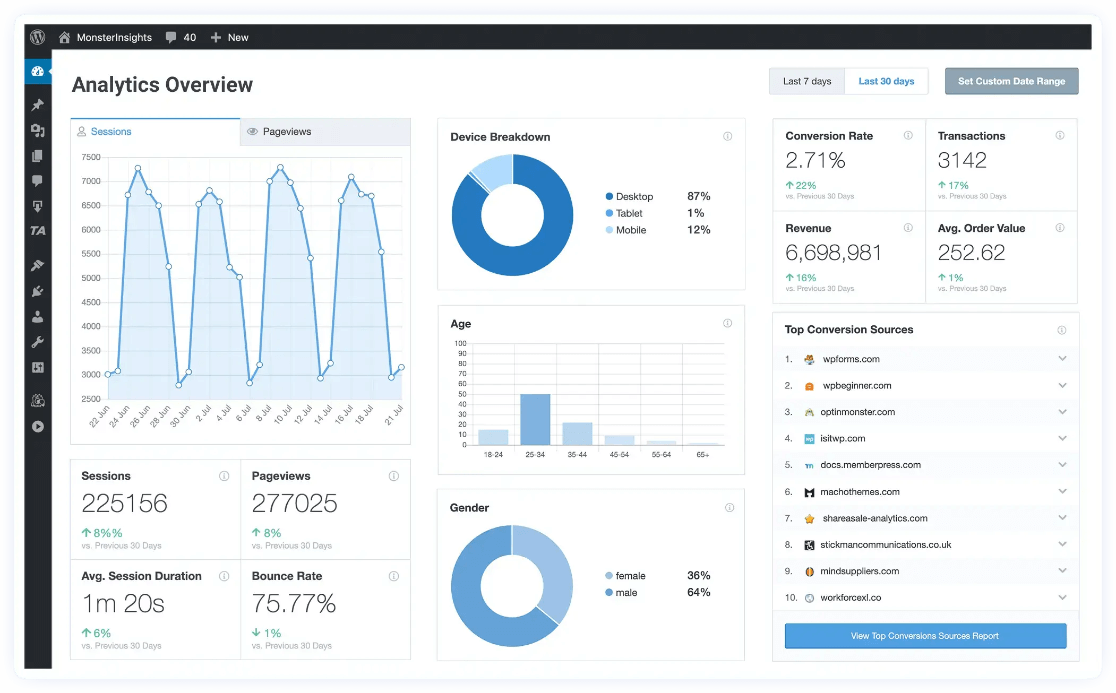 Plus, with the click of a button, you can set up sophisticated tracking features such as event tracking, downloads tracking, eCommerce tracking, form tracking, custom dimension tracking, outbound link tracking, media (video) tracking, and more.
All you have to do is install MonsterInsights and the plugin will automatically start tracking your PDF downloads: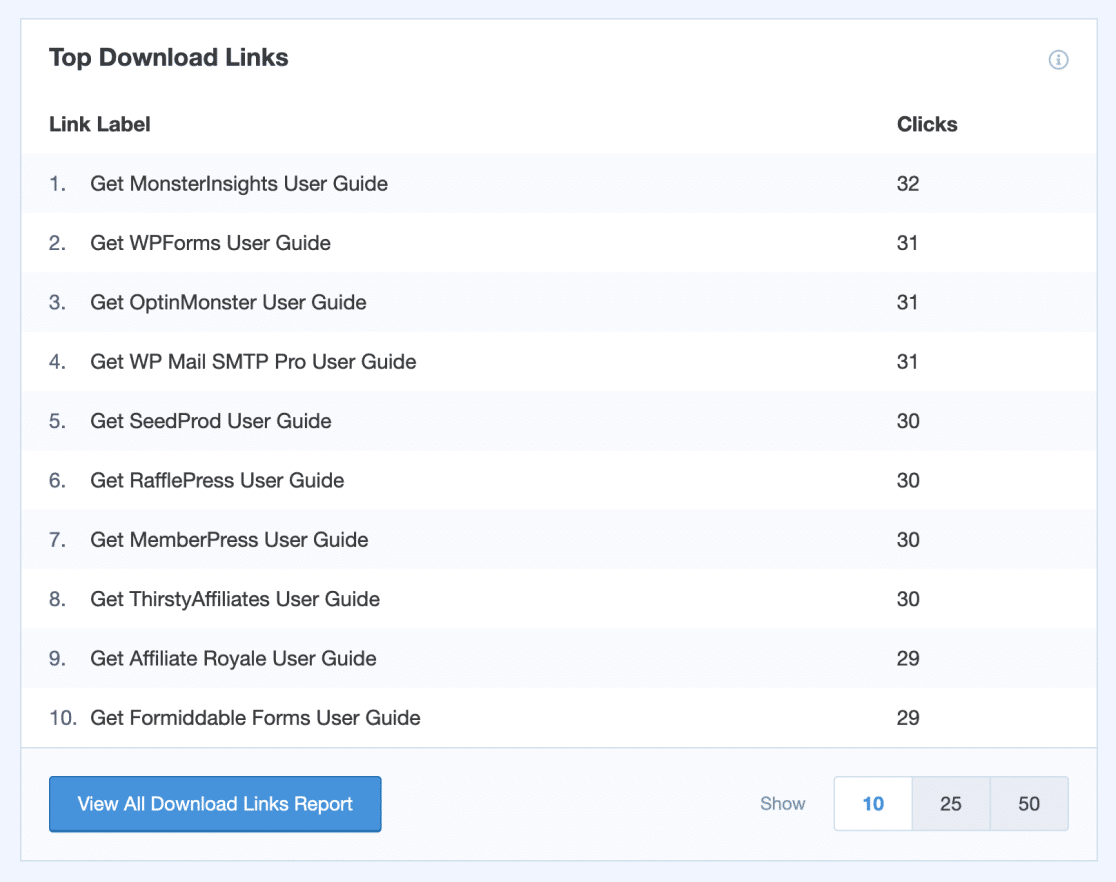 Get started with MonsterInsights now!
Want to learn how to track more than your downloads? Check out How to Track Link Clicks in Google Analytics 4 and WordPress.
And don't forget to follow us on Twitter, Facebook and YouTube for more helpful Google Analytics tutorials and tips.