Are you looking for more ways to grow your eCommerce business? By using Google experiments to test your website's design, you can find out what your site visitors like so you can give them more.
In this article, we'll show you two Google experiments you can set up using Google Optimize for increasing sales and revenue.
What is Google Optimize?
For those who don't know, Google Optimize is a free A/B testing and personalization platform that gives website owners a chance to split test their page designs to understand what works best for their target audience.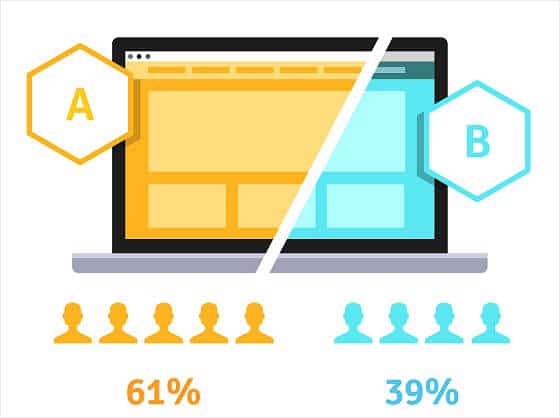 In fact, we have a great step-by-step tutorial on how to use Google Optimize to run A/B tests on your website.
And if you aren't sure what elements to A/B test, check out our helpful roundup of easy A/B testing ideas you can run today to boost conversions and sales.
But, while all this is good, many people don't realize that there's more to Google Optimize than A/B testing. In fact, there are two more experiment types supported by Google Optimize that will help you decide what works best for your target audience and help you make more money online.
And, if you use MonsterInsights, the best Google Analytics plugin around, you can easily run these Google experiments on your eCommerce site using the Google Optimize addon.
For help with that, be sure to check out our helpful documentation on getting started with the Google Optimize addon.
For now, let's check out what other types of experiments you can run using Google Optimize.
1. Redirect Tests
A redirect test is a different kind of A/B test that lets you test separate web pages with different URLs.
In this type of test, Google Analytics will track the URLs of your web pages, rather than the elements on one web page, to see which one receives the most action from site visitors.
This Google experiment is especially helpful if you want to test the following:
Two separate landing pages to see which one converts the highest
A completely redesigned web page against the original to see if your changes will have a positive impact
Signup form conversions on two separate web pages using the same signup form to see which one people subscribe to the most
Here's a look at some helpful redirect experiment best practices for getting the best results possible:
Create your page variant before starting the test and have the URL ready
Make sure the Optimize snippet is installed on both pages, though this isn't necessary if you've set up Google Optimize in WordPress using MonsterInsights
Make sure each web page you're testing has a valid URL so Google Analytics can track data accurately
Take a look at this example landing page redirect experiment:

Surprisingly, the one without the image had a 24% increase in form submissions than the one with the image.
While images are thought to complement a landing page's value proposition, this is not always the case. That's why using Google experiments to test entire pages can help you grow your eCommerce business.
2. Multivariate Tests
A multivariate test is a way to A/B test more than one element on a single page. This is to see which combination of elements have the best outcome.
The unique thing about this test is that Google Analytics shows you which page and which individual variants are the most effective. Plus, it shows you how people interact with those elements while visiting your site.
This type of test is great if you want to change your landing page. You can see what effect changing multiple elements will have on things like form submissions and eCommerce sales.
Google does a good job showing how one web page, with multiple combinations, can give you many different versions of the same page to test amongst site visitors.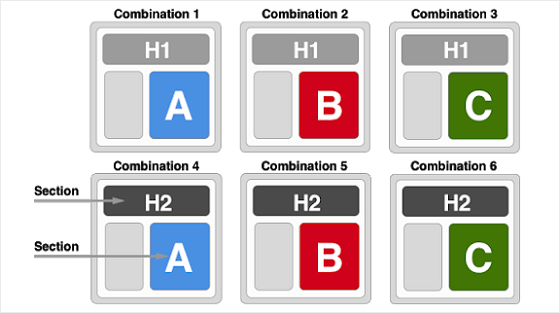 Notice that this Google experiment is testing the following:
Headline 1 versus headline 2
Three different images, A, B, and C – each on the different headline variations
To make this test a multivariate test, and not an A/B test, you need to change more than one section. So, in the example above, not only was there a change to the headline, there was an image change too.
This way you can figure out which combination, if any, is the best one for boosting conversions and eCommerce sales.
And there you have it! A simple look at the other 2 Google experiments you can set up using Google Optimize.
And if you're looking for more ways to grow your eCommerce business and build sales, check out this helpful guide on analyzing and optimizing your eCommerce conversion funnel.
And don't forget to follow us on Twitter and Facebook for more helpful Google Analytics tips.