Are you wondering, how can you target users from specific locations? Through geographic segmentation, you can gain key insights to grow your business.
It helps you better understand your customers, find region-specific content topics, and tailor your marketing campaigns.
In this article, we'll show you how to use geomarketing to enhance your conversions. Let's begin…
What is Geomarketing?
Geomarketing or geography marketing is using your user's geographic information to design and implement marketing activities. You can then deliver customized marketing messages to people based on their location.
There are two ways you can go about segmenting your audience for geomarketing. First, you can group them based on their location, country, city, or ZIP code.
On the other hand, you can use geofencing. This way you can trigger an action, like sending notifications, messages, or alerts based on the user's GPS data. For instance, if a person visits a store or passes by a certain area, they'll receive a marketing message.
With that, why is geography marketing important for your business? Let's find out…
What are the Benefits of Geographic Segmentation?
When you segment users based on their location, you get insights about their behavior and interests. Based on what they like, you can offer products and services that will help you increase your conversion rate and traffic.
For instance, 18% of local searches on mobile result in a sale within a single day. Similarly, 50% of the people who performed a local search visited a physical store within a day. This shows that by geomarketing your products, you can get more people to complete a transaction.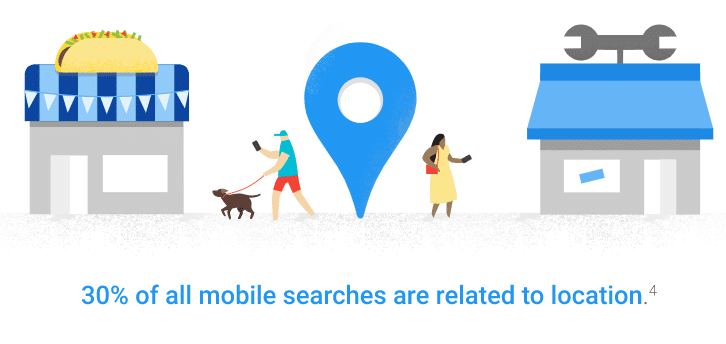 And when it comes to driving traffic, Google suggests that 30% of all mobile searches are related to location. So, if you can optimize your website for local searches, you can increase your organic traffic.
Another interesting statistic for focusing on local SEO is because 46% of the searches on Google are about local businesses and services.
How to Identify the Location of Your Audience?
When it comes to implementing geomarketing, the first thing you need to do is to uncover your audience's location. And a simple of doing that is through MonsterInsights.
It's the best WordPress plugin for Google Analytics that helps you view detailed reports in your WordPress dashboard. Using the plugin, you can easily set up Google Analytics on your website without the need for coding.
Once you've installed the plugin on your WordPress website, go to Insights from your dashboard panel. Now click on Reports and then view its Overview report. Scroll down and you'll see the Top 10 Countries report.

These are the region where most of your traffic is coming from. This is valuable data as you can now create customized marketing campaigns for visitors from these locations.
Now, are you ready to learn how to use geomarketing?
4 Ways to Use Geomarketing and Boost Conversions
To enhance your conversion rate, here are 4 actionable ways you can use geomarketing.
1. Create Location-Specific Marketing Campaigns
Once you know which countries to target, you can now show personalized messages through popups on your website.
With the help of OptinMonster, you can easily create different types of campaigns.
And with its Geo-Location Targeting feature, you can show your marketing messages to visitors from a specific country, city, ZIP code, or a particular location.
Take the case of Sportique, which uses OptinMonster to show location-specific popups.
The company offers same-day delivery to customers in San Francisco. It shows a popup to visitors from San Francisco and as a result, Sportique increased its conversions by 200% through geomarketing.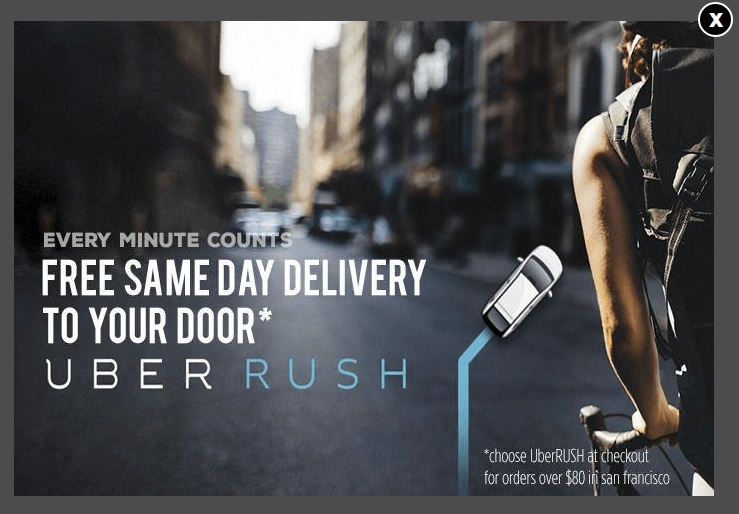 2. Find Out Best Publishing Time for Your Blogs
Did you know that you can use geomarketing to publish content at a specific time for visitors from different regions?
By finding out when people for multiple countries are most active on your website, you can push your blogs, videos, and other content at that exact time.
To do that, you can use MonsterInsights Real-Time reports. It shows the Top Countries and Top Cities report to show how many people are active on your site from various regions.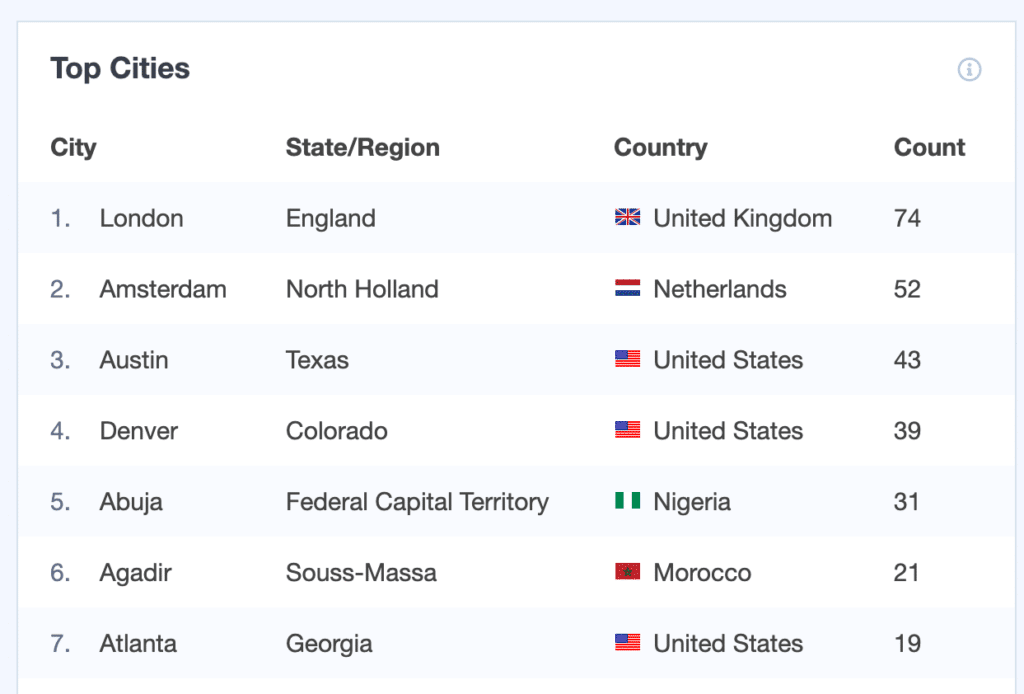 You can use the report to monitor when users from any location are most active on your site and find the best publishing time for your content.
For instance, let's say you're writing a blog targeting visitors from India. The best time to publish the blog would be when users from India are most active. This is where you can use MonsterInsights and know precisely when to send out your content.
3. Uncover New Content Ideas to Drive Conversions
Through geography marketing, you can find new content topics to cover on your website. After identifying the countries that generate a lot of traffic on your website, you can look for location-specific topics.
When you offer content that focuses on users from a particular location, you have a higher chance of conversions.
For example, let's say you have a food blog and have different restaurants as your affiliates. Since the United Kingdom is among the top countries in terms of traffic, you can write a post about 10 must-visit restaurants in the UK.
This will improve your chances of conversions as the blog will be highly targeted.
4. Offer Exclusive Discounts Based on Visitor Location
To boost your conversions, you can use geographic segmentation to show exclusive discounts. Only people visiting your website from a specific country will see the offer.
You can use OptinMonster to set up these offers and its geo-location feature to display the discount. For instance, Skates.co.uk increased its sales by £2000 per day by offering exclusive discounts to people from France.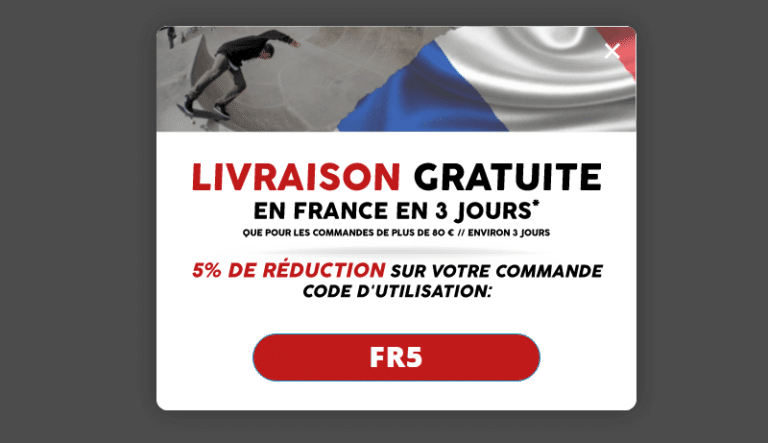 And that's it, folks!
You've now reached the end of the guide. Geography marketing is a powerful way of making the most of your website traffic and converting visitors into potential customers.
We hope you liked our article on how to use geomarketing to enhance your conversions. If you want, you can also check out our guide on how to track links and button clicks in WordPress.
Don't forget to follow us on Twitter and Facebook for more helpful WordPress and Google Analytics tutorials.