Want to know how you can reduce the bounce rate on your site?
High bounce rates can hurt your site's conversions rates. After all, if your site visitors are leaving your site before you have a chance to convert them into subscribers or customers, your business won't grow.
In this article, we'll show you 6 proven methods for reducing your bounce rate and increasing conversions.
What is Bounce Rate?
Bounce rate is the percentage of site visitors that land on your website but decide to leave (hit the back button) before viewing a second page.
There're a lot of reasons why visitors leave your website right away, like they can't find what they're looking for, or your website is not user-friendly.
While some bounces are to be expected, you should still try to reduce bounce rate in an effort to boost conversions and grow your business.
6 Quick and Easy Methods to Reduce Bounce Rate
Ready to put a plan to reduce your bounce rate into action? Try these 6 things.
1. Boost Site Speed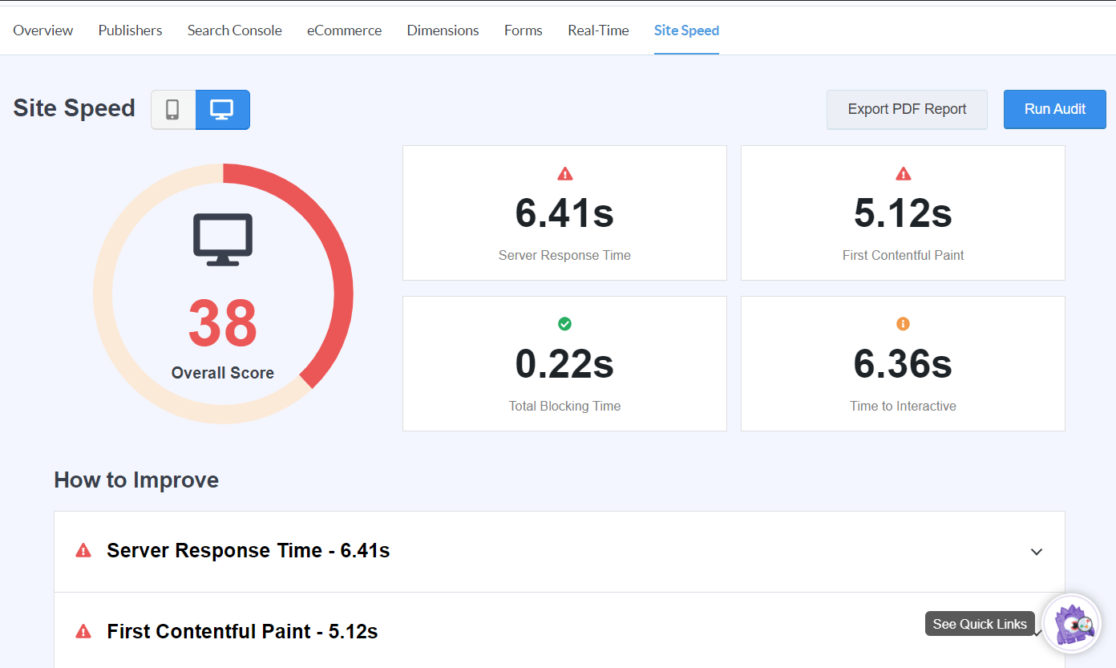 Your website's speed and performance plays a large role in whether visitors want to stick around or not. The longer it takes for your site to load, the faster your site visitors will become annoyed and leave your site without viewing another page.
In fact, site visitors expect your website to load within 2 seconds. Anything slower than that leads to site abandonment and an increase in your bounce rate.
Plus, with Google's Core Web Vitals that were applied to search results in 2020, your site needs to be fast to compete with your competitors in organic search.
Some of the best ways to optimize your site for faster page loading include using a CDN, optimizing images, investing in a quality web host, monitoring plugin use, and using a caching plugin.
P.S. — Like the site speed report in the image above? Learn how to test your website speed in WordPress.
2. Match Search Intent
This is an important part of optimizing your content that many people often miss.
The easiest way to explain search intent is with an example. Let's say you've decided to write an article on how to write a great book review. You do some keyword research, find that "how to write a book review" has thousands of searches per month, and launch into writing your article. It's a great article and ends up ranking in the first page of results, but ends up with a pretty big bounce rate.
What gives?
Oops. You missed a step! Before writing your article, you need to run a search for your focus keyword or phrase. The article you wrote is great, but it's not in a list format. If you had searched first, you probably would have noticed that a numbered guide takes the top spot: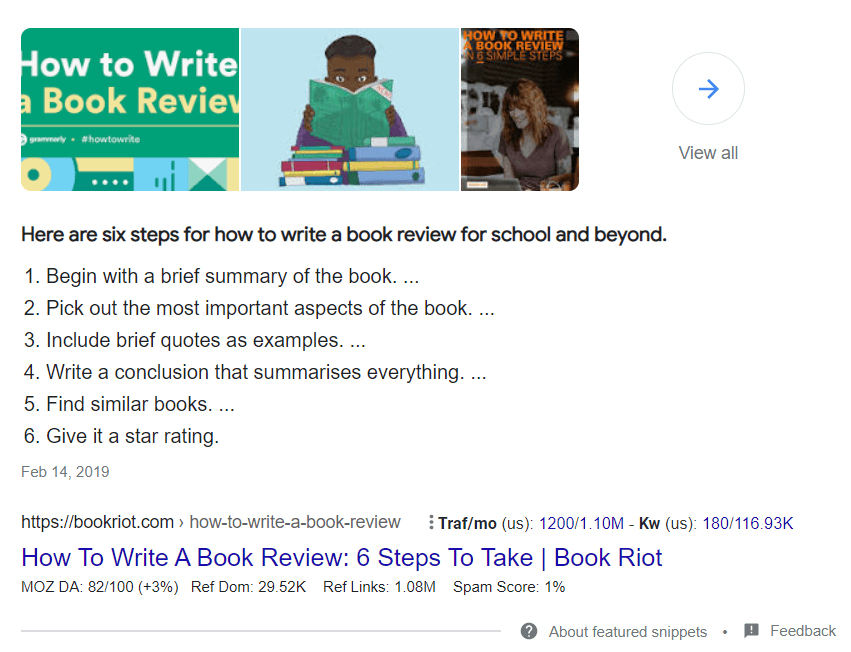 Other results below it take a similar approach. Your article, while good, just uses some general tips as headings instead of making it an easy-to-follow guide.
So, when a user searched "how to write a book review" their intent was probably to find an easy-to-follow guide, not just a general tips article.
Always run your search for yourself and think critically about the users' search intent before writing.
3. Have a Clear, Focused Call to Action
Getting your site visitors to convert is a delicate dance between asking for something and not asking for too much. You want your call to action to be:
Impossible to miss
Enticing
As easy and fast as possible for the user to complete
Describe what you're selling to site visitors as soon as they land on your site. Make sure you have a clear call to action so visitors know what steps you want them to take. In addition, make sure you're honest and clear about what you are offering to prevent people from wanting to leave right away.
Here's a great example from Harvest: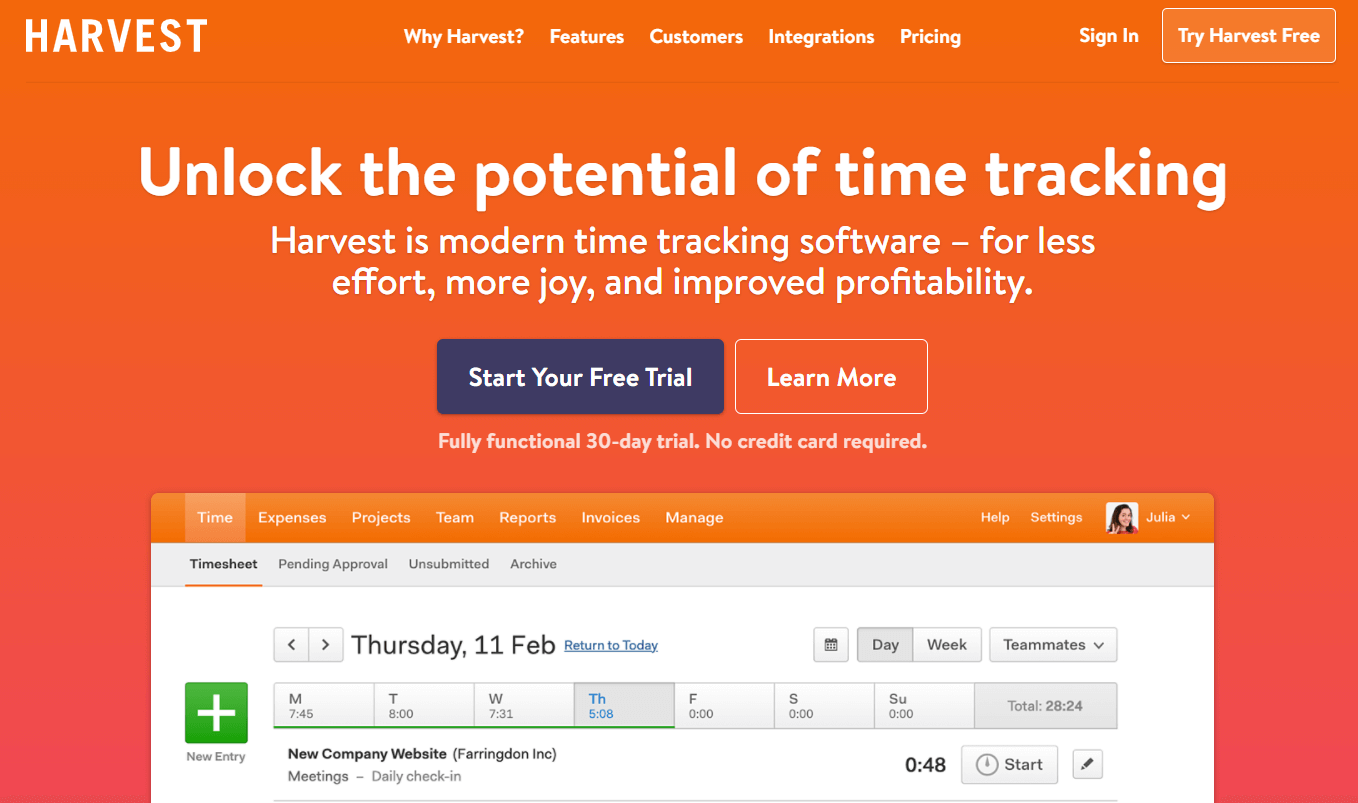 It's clear, it's compelling, it includes the word "free" and says "no credit card required." Those are some pretty magical CTA words.
4. A/B Test Everything
Routine A/B testing will help you identify little (or big) website tweaks that help reduce your bounce rate. After all, you may have high bounce rates because of something minor like the color of your call to action button, or the way your landing page guides visitors through your sales funnel.
For example, after conducting an A/B test of call to action button colors, HubSpot realized that 21% more people clicked on the red button than the green. And while this is just an example of increased conversions thanks to button colors, the thing is, people have the tendency to leave your site if they aren't compelled to click. There are many reasons why they might not feel compelled.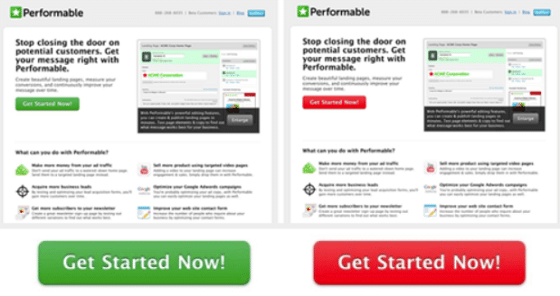 Google Optimize is a free tool from Google that helps you run easy A/B tests on your website. For instructions about how to use the tool and how to hook it up to your WordPress website, read Google Analytics A/B Testing: Quick Start Guide.
And if you need some inspiration, check out these easy A/B testing ideas designed to help you boost conversions, and as a result, lower your bounce rates.
5. Target Those Abandoning Your Site
Sometimes people will just decide to leave your website no matter what you do. However, there's one last-ditch effort you can put in to keep them from bouncing.
Using OptinMonster's Exit-Intent® technology, you can target those about to bounce from your site with a targeted message designed to convince them to subscribe before leaving for good.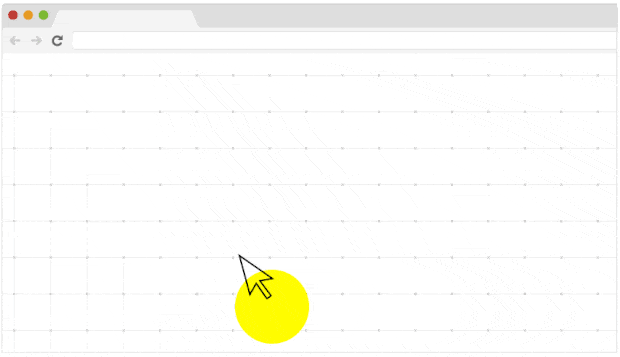 Give your site visitor an incentive to come back. Offer them a coupon to use on their next visit, free shipping on their next purchase, access to exclusive content, or a guide that will educate your bouncing visitor about the value of your company.
And don't forget to add the subscription form so you can capture their email address and target them in your next email campaign.
6. Use Internal Links Wisely
Internal links are another way you can get visitors to click further into your website. That said, you don't want to overwhelm your content with them, either.
Think of internal links like a logical sitemap. If you mention something that you have more content about on your site somewhere, link to it. That way, you create a natural flow further into your website that visitors can follow.
Just follow these couple internal linking best practices:
Don't overdo it. Using more than a link every 3 sentences or so makes your content harder to read and overwhelms the reader.
Relevance is key. If a user follows a link and finds content there that isn't what they were expecting based on the text of the link, they'll likely give up and leave. Every time you add an internal link, ask yourself "is this what the user would expect?
And there you have it! 6 solid ways that are sure to reduce bounce rates and increase your conversions.
Bonus: More Ways to Lower Bounce Rate with MonsterInsights
If your website is built with WordPress, the easiest way for you to keep tabs on your bounce rate is with MonsterInsights.
MonsterInsights is the best Google Analytics plugin for WordPress. It allows you to easily connect your WordPress site with Google Analytics, so you can view all the data that matters most right in your WordPress dashboard.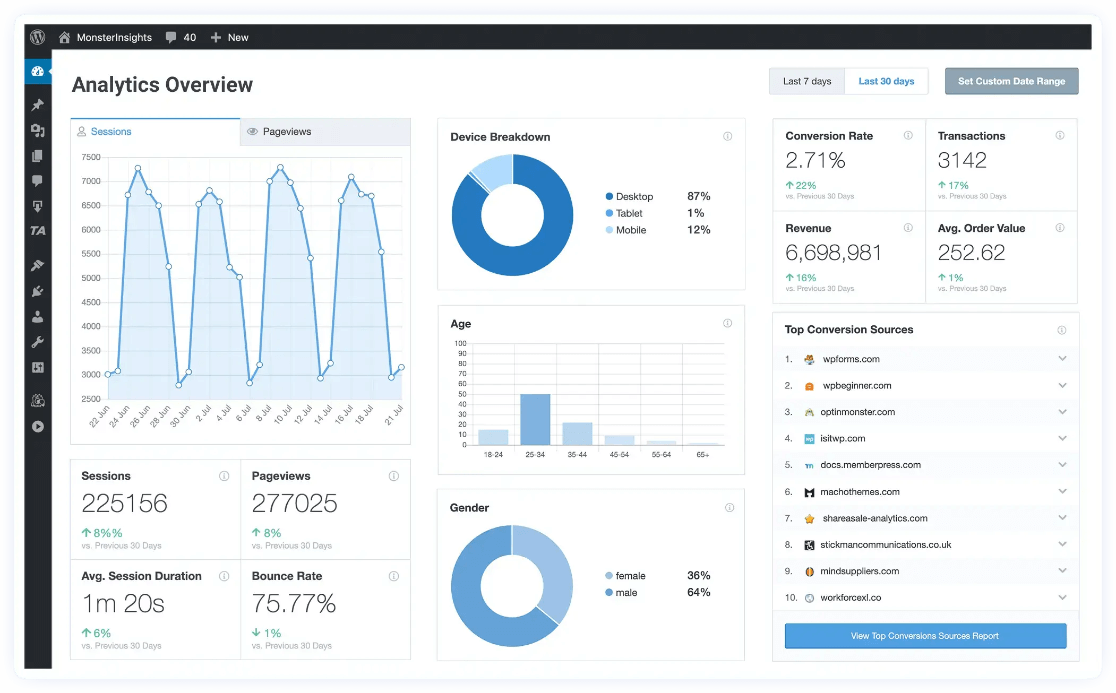 If you're using Google Analytics 4, you won't even see bounce rate at all. The only way to get access to this metric is by setting up a Universal Analytics property. Then, you can connect both properties to MonsterInsights thanks to our Dual Tracking feature to get the best of both Google Analytics versions.
Also, with MonsterInsights, you can set up sophisticated tracking features such as event tracking, eCommerce tracking, form tracking, custom dimension tracking, outbound link tracking, and more with the click of a button.
With MonsterInsights, your bounce rate is always available in your WordPress dashboard, without having to open Google Analytics.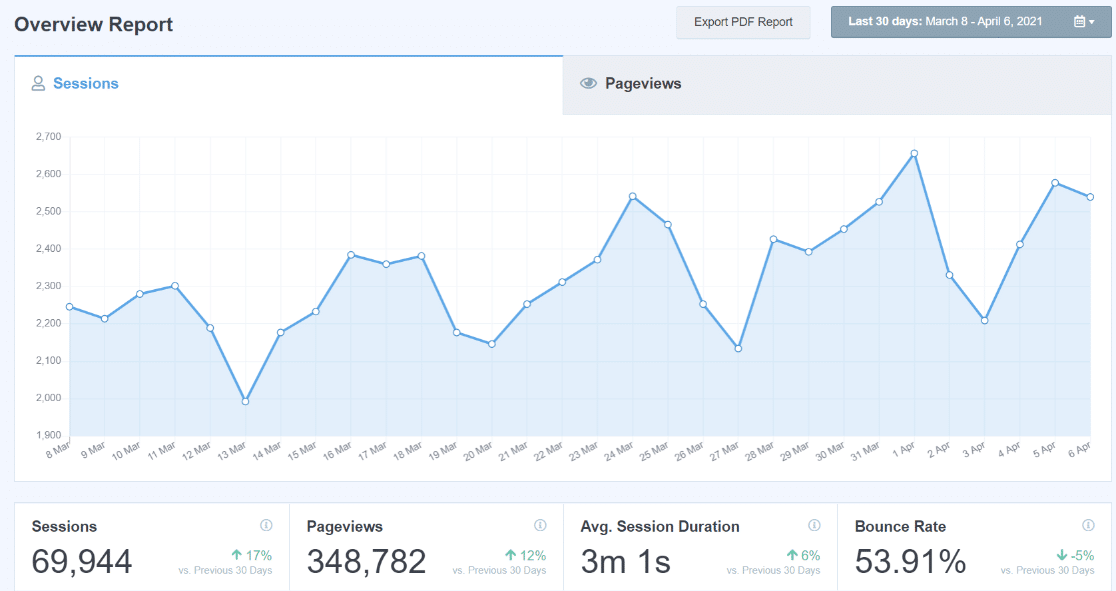 As a MonsterInsights user, there are three more ways you can manage your bounce rate:
Enhanced Link Attribution. If you have 2 call to action buttons on your landing page, or call to action links on your blog posts that lead to the same page, use enhanced link attribution to find out which buttons or links are generating the most leads and encouraging site visitors to stick around.
Google AMP Analytics. Enable Google AMP on your website to get more accurate analytics for your mobile traffic. Oftentimes Google Analytics can skew the data being collected when it comes to bounce rates, mobile devices, and desktop activity. But with Google AMP, you can get a more complete view of what's happening on your site.
Publishers Report. Open the MonsterInsights Publishers Report any time to see your bounce rate on a per-page basis. Then, focus on using all of the above techniques on your pages with high bounce rates.

We hope this article helps you reduce bounce rate on your site so you can grow your business and boost your conversion rates. If you're wondering what all the reports in MonsterInsights look like, check out Your Ultimate Guide to MonsterInsights Dashboard Reports.
And don't forget to follow us on Twitter, Facebook and YouTube for more helpful Google Analytics tips.