Would you like to track the traffic that social media sends to your site? With Google Analytics, you can get valuable insights about your visitors that find you via social media. In this guide, we'll show you how to conduct a social media traffic analysis with Google Analytics.
Benefits of Analyzing Social Media Traffic
Google Analytics gives you a detailed report on your social media traffic. A few benefits of conducting a social media traffic analysis are:
You can identify which social media sites send the most visitors to your site and which ones need more attention.
You can figure out how engaged your social media visitors are by analyzing the time spend on your site. This data helps you to figure out if you're targeting the right audience or if you're offering the right content they're being promised on social media.
You can compare the ratio of new visitors vs. return visitor. For example, if the visitors are not returning more often, you might want to change your social media strategy to boost more engagement.
How to View Social Media Traffic in Google Analytics
Follow the below steps to view the social media report of your site in Google Analytics.
Log in to Google Analytics and select the right website for which you'd like to view the social media report.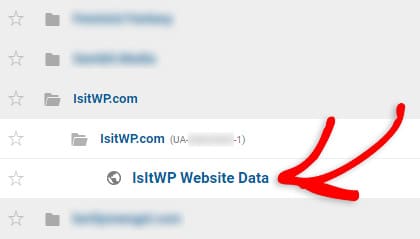 In the left taskbar, navigate to Acquisition » All Traffic » Channels. You can view a detailed Channels report. Now click on the Social column.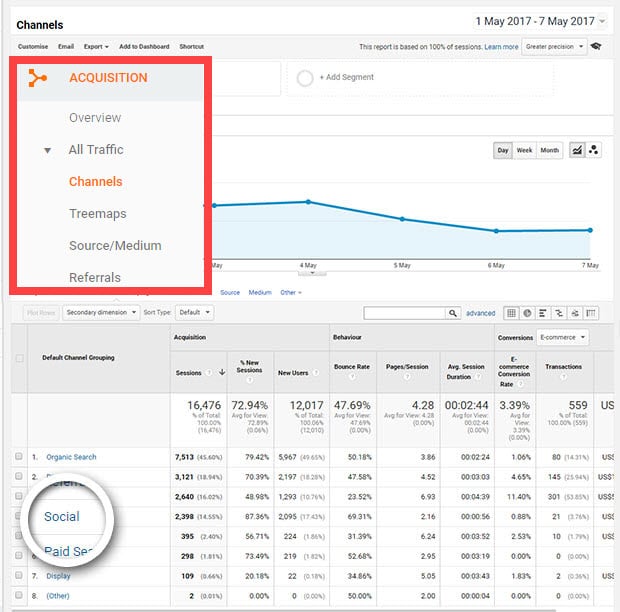 This will show you the social media traffic report of your site.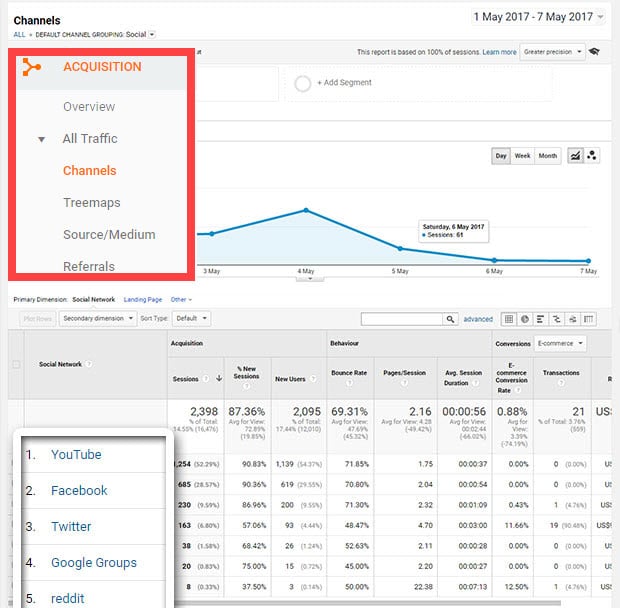 How to Interpret Your Social Media Traffic Data
By default, Google Analytics report displays the raw data of your social media traffic in a tabular view. To interpret the data with ease, you might want to change the view of the report. Besides the tabular view, Google Analytics support the following views as well.
Percentage: It displays a pie chart that shows the contribution to the total for the selected metric.
Performance: With a horizontal bar chart, it displays the relative performance of the selected metric.
Comparison: With a bar chart, it shows the performance of the selected metric to the site average.
Term cloud: It displays a visual representation of keywords of your site. This view is the best option for interpreting the keyword data of your site.
Pivot: It allows you to detect data trends that you can't determine otherwise. You can rearrange the information in the table by pivoting the data on a second dimension.
For example, let's say that you run an eCommerce site and want to track which social media site contributes to the most direct sales and revenue. You can get the data through many different ways.
For easier analysis, let's choose the percentage view in your social media channels report.
In the social media channel report page, click on the Percentage view. Then, choose Transactions as your primary metric. In the contribution to total field, choose Revenue.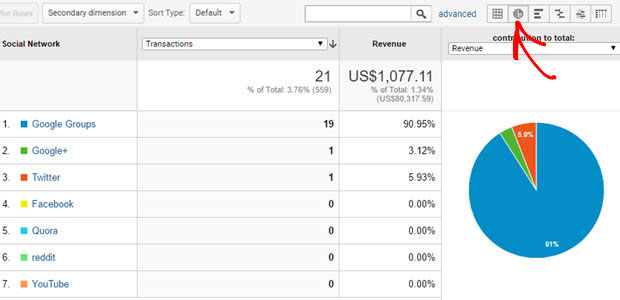 Now you can see a customized report sorted by the number of transactions. You can also see a pie chart that shows the contribution of each social networking site to the total social commerce revenue.
Similarly, you can also use other views to get a customized report that helps you easily interpret the social media traffic data.
That's it!
We hope this guide helped you to learn how to conduct a social media traffic analysis.
Are you ready to level up your social media campaigns? You might want to check out our guide on 23 Social Media Marketing Tools That Will Give You an Unfair Advantage.  And don't forget to follow us on Twitter and Facebook for more Google Analytics tutorials.