Looking for the best WordPress Instagram plugins? Bringing your Instagram feed onto your website is a great way to get more engagement and increase your followers. There are awesome Instagram plugins that go beyond feeds, too!
However, it can be hard to choose the right plugins that are going to work best for your website. There are a lot to choose from!
Here's a list of our top 8 WordPress Instagram plugins to help you make your decision.
Top Instagram Plugins for WordPress
Smash Balloon's Instagram Feed Pro is the best Instagram feed plugin for WordPress. It's easy to use and offers powerful features to display social content from Instagram and beyond on your website.
Other social media feeds with Instagram integrations break when developers don't register their apps. Luckily, Smash Balloon has its API key registered, so you don't have to worry about any breaks.
With Smash Balloon, you can make as many social feeds as you'd like. There are a whole bunch of responsive designs and layouts to choose from, with different customization options.
Smash Balloon's Instagram feed features include:
Simple set-up – Have an Instagram feed on your site in minutes, with no confusing set-up process.
Customizable feeds – There are multiple layout and filtering options, so you can display a super customized feed on your site.
Hashtag feeds – Display a feed of posts that feature any hashtag.
Shoppable feeds – Link your Instagram posts to custom URLs of your choosing by simply adding the URL to the caption of your post on Instagram, allowing you to link specific posts in your feed to pages or products on your site (or other sites) in a quick and easy way.
Instagram stories –  Display Instagram stories right on your website in a pop-up lightbox to keep your users engaged and on your website for longer.
IGTV – Display IGTV videos in your Instagram feed or even choose to show a feed of only your IGTV posts.
Social Wall – You can combine feeds from Facebook, Twitter, Instagram, and YouTube into a single wall.
Get started with Smash Balloon today! 
Note: If you're not ready to purchase the pro version, you can try the free version of Smash Balloon first.
Want to create the ultimate link in bio landing page? With SeedProd, you can create an awesome drag-and-drop landing page that your visitors from Instagram will love.
With over 1 million active installs and 4,000+ 5-star ratings, SeedProd is the perfect landing page solution.
With SeedProd, you can create link in bio pages or landing pages of any kind. Use the simple drag-and-drop builder to create great-looking pages that work on all devices. Start with a template to make your pages quickly!
Quickly and easily set up a fantastic link in bio page with any links, images, or other features you want, like this one: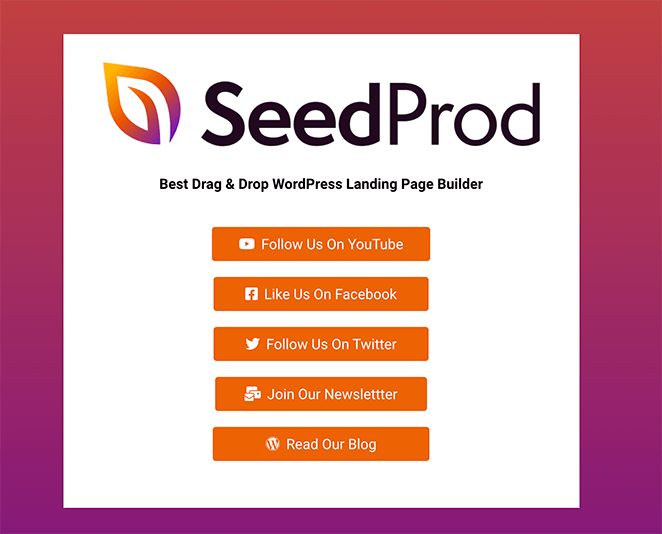 Some of SeedProd's features are:
100+ templates
Drag-and-drop page builder
Responsive designs
Get started with SeedProd now!
Note: If you're not ready to purchase the pro version, test out the free version of SeedProd first.
Need a solution for easy Instagram giveaways? RafflePress is your answer.
Hosting giveaways on Instagram is an awesome way to boost your followers and your engagement on the platform. Manually counting your entries, though, is clunky and time consuming.
With RafflePress, it's incredibly easy to set up a contest or giveaway that prompts your visitors to take specific actions to enter. That might mean visiting a specific one of your other Instagram posts, visiting another of your social media profiles, or even signing up for your newsletter.
RafflePress is simple to use but still packs in a ton of features.
Get started with RafflePress today!
Note: You can try the free version of RafflePress to get started.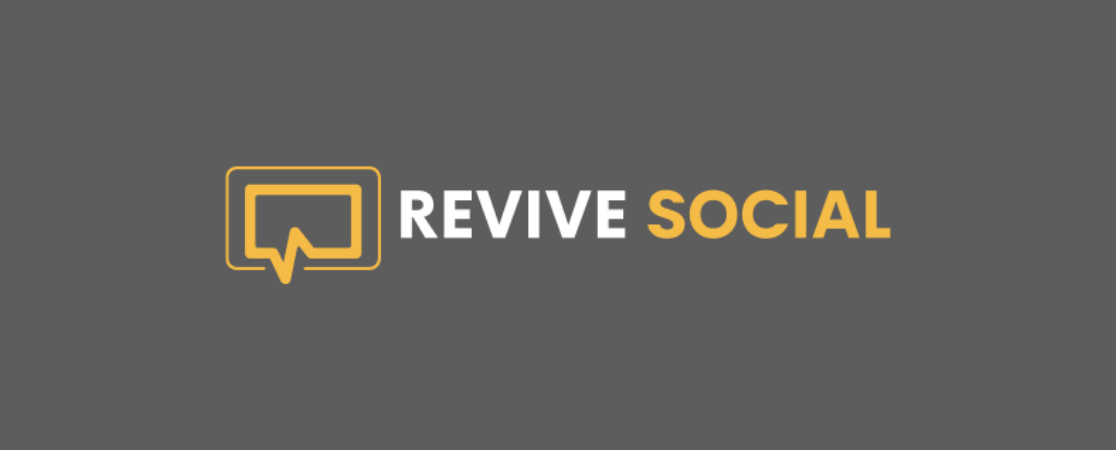 Revive Social's Revive Old Posts plugin is an awesome social media sharing plugin that lets you automatically share your new or existing ("old") WordPress content to your social media, including Instagram.
Use marketing automation to keep up with your sharing, without having to do it yourself.
Key Features:
Compatible Networks – Facebook, Instagram Business, Twitter, LinkedIn, Tumblr, Google My Business
Hashtags – The plugin can automatically create hashtags for post shares from your tags, categories, or even custom fields.
Post Types – Revive Old Posts can handle sharing posts, pages, media, or even custom post types like recipes or products.
Auto Share – You can set up auto sharing for both "old" posts and new ones right when they're published.
Analytics – Revive Old Posts integrates with Google Analytics UTM campaign tracking. This allows you to see how popular your posts are and monitor the traffic coming to your site from social media.
Media Library to Instagram – Share photos from your media library on Instagram. You can even share new posts the moment they're published and add custom UTM tags to your Instagram posts.
Get started with Revive Social today!
Note: Hoping to try a free version of Revive Old Posts before buying the pro version? You're in luck – try the free version.
Envira Gallery is a fast, easy-to-use WordPress photo gallery plugin.
If you'd rather have a more advanced photo gallery with Instagram shots included instead of a more traditional Instagram feed, this plugin might be the best Instagram plugin for you. It comes with features like albums, lightbox popups, pagination, tagging, and more.
Envira comes with an Instagram Addon that lets you import your Instagram images into WordPress, so you can add them alongside your other photos in your galleries, or as their own gallery.
It's up to you whether you want to bring the images onto your blog and have them open in a lightbox, or whether you want the images to link to your Instagram posts.
Get started with Envira Gallery today!
Note: If you'd rather try the free version first, you can try Envira Gallery for free.
Soliloquy is an easy-to-use slider plugin for WordPress that lets you integrate your Instagram feed with sliders on your website. This plugin connects directly to Instagram, so you can dynamically create sliders based on your Instagram photos, photos you like, and even photos with specific tags.
The Instagram slider you create can be embedded anywhere on your site.
Get started with Soliloquy today!
Note: There's a free version of Soliloquy you can try, but it does NOT include the Instagram integration.
Feed Them Social is another popular WordPress social media feed plugin. Using the plugin, you can create attractive social feeds from Facebook, Instagram, Twitter, and YouTube.
Create your Instagram feed and put it anywhere on your site using a shortcode. That means you can put it in a blog post, on a landing page, or in a sidebar. And all the layouts are mobile responsive, so you don't have to worry about optimizing your feeds for different devices.
This plugin also has a few options for sharing buttons, so you can add like or follow buttons below your feeds.
Get started with Feed Them Social today!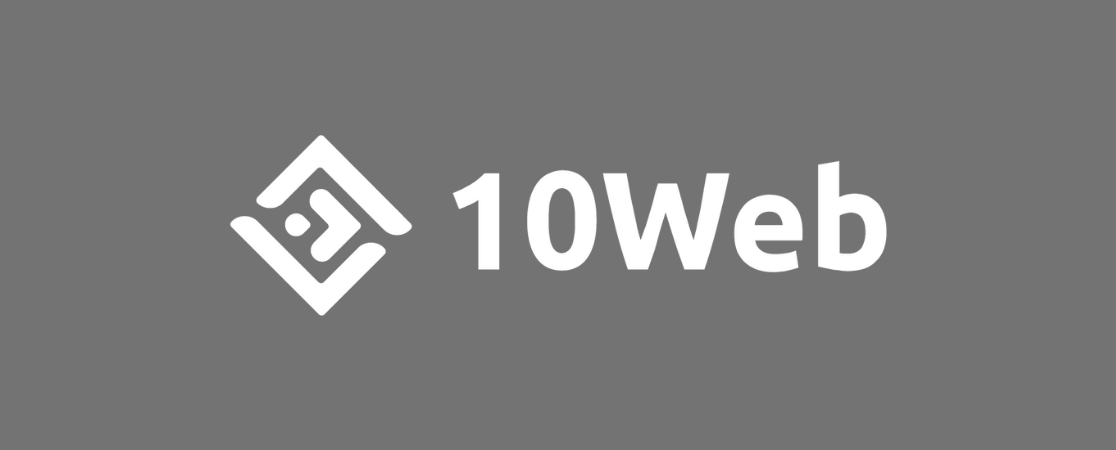 10Web Social Photo Feed is another user-friendly Instagram feed plugin.
This plugin will take just a couple of minutes to set up and customize to your needs. A few of their customization options are:
Each feed has its own settings, so you can create multiple that have different settings to suit your needs.
Choose to redirect people to Instagram when they click an image, or open the image in a lightbox, or use a custom redirect option.
Sort your images based on the date, number of likes or comments, or randomly.
Your feed can use a load more button, infinite scrolling, or pages with previous/next buttons.
Choose the number of posts you want to show in each feed.
Get started with 10Web Social Photo Feed now!
Bonus: Track Social Media Visits with MonsterInsights
Want to quickly and easily track not only the visits you get from Instagram and other social media profiles, but also track how many users are clicking to your Instagram profile from your website?
MonsterInsights can track clicks to and from your social media profiles, and much more.
MonsterInsights is the best Google Analytics plugin for WordPress. It allows you to easily connect your WordPress site with Google Analytics so you can view all the data that matters most right in your WordPress dashboard.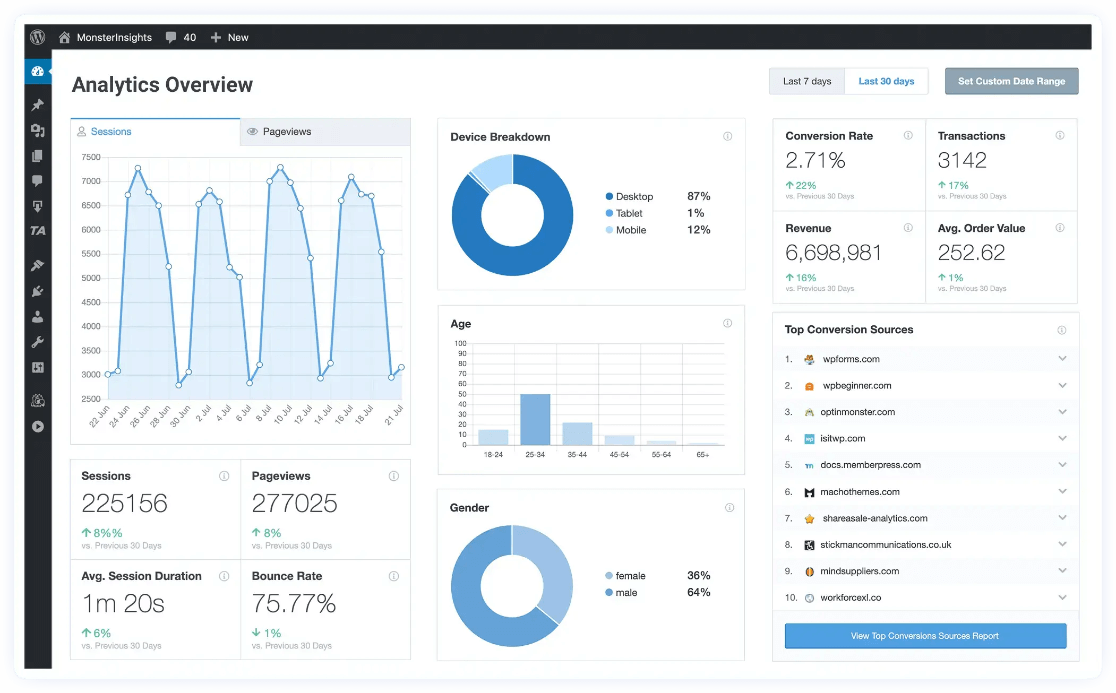 Plus, with the click of a button, you can set up sophisticated tracking features such as event tracking, eCommerce tracking, form tracking, custom dimension tracking, outbound link tracking, and more.
To monitor traffic from social media, just check your Referrals report: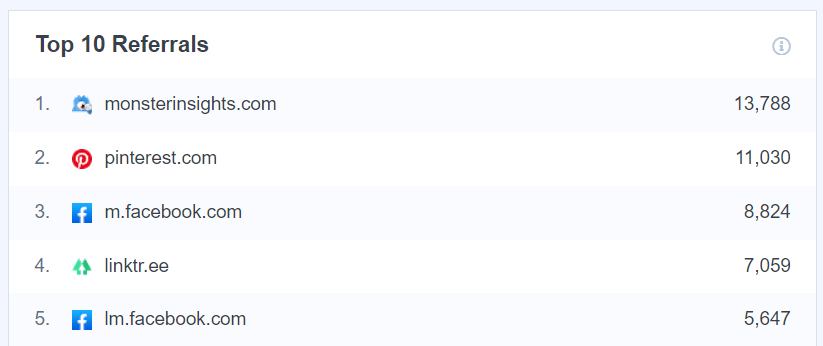 In this example, this Instagram user is using Linktree to link to their website from Instagram.
To see how many of your users are clicking on Instagram from your website, just check your Top Outbound Links report:
That's it!
For more on what MonsterInsights can do, read Your Ultimate Guide to MonsterInsights Dashboard Reports.
And don't forget to follow us on Twitter, Facebook and YouTube for more helpful Google Analytics tips.