How to Verify Your Site in Google Search Console with Google Analytics
Google Analytics allows you to connect your website to Google Search Console.
With Google Search Console you can track how Google is indexing your website, how it's doing in the search results, and any errors or changes Google recommends.
By adding Google Analytics to your site with MonsterInsights, and connecting it to Search Console by following the instructions below, you'll be tracking your Google Search results in Google Analytics effortlessly.
Additionally, Plus Tier customers and above get their own Search Console report right inside WordPress.
Be sure you're using the same Google Account for the Analytics and Search Console.
Step 1: Go to Google Search Console, sign into your Google account and click the red button to add your website.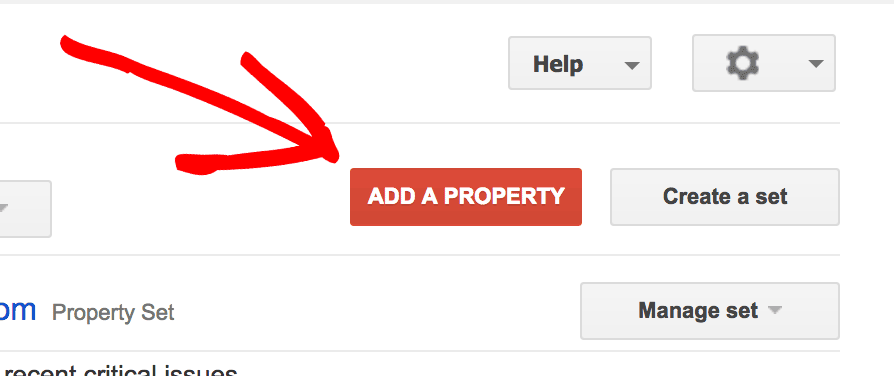 Step 2: Then, type your website's URL in the box. Click the Add button to continue.

Please make sure you've entered the complete URL. If your site is http://yoursite.com, it needs to be that exact same URL.
If your site uses WWW or is using the HTTPS it needs to include it.
Step 3: Under the Alternative Methods select Google Analytics. Since you've already added Google Analytics to your site (see prerequisites above or click: How to Connect to Google Analytics it will automatically connect.)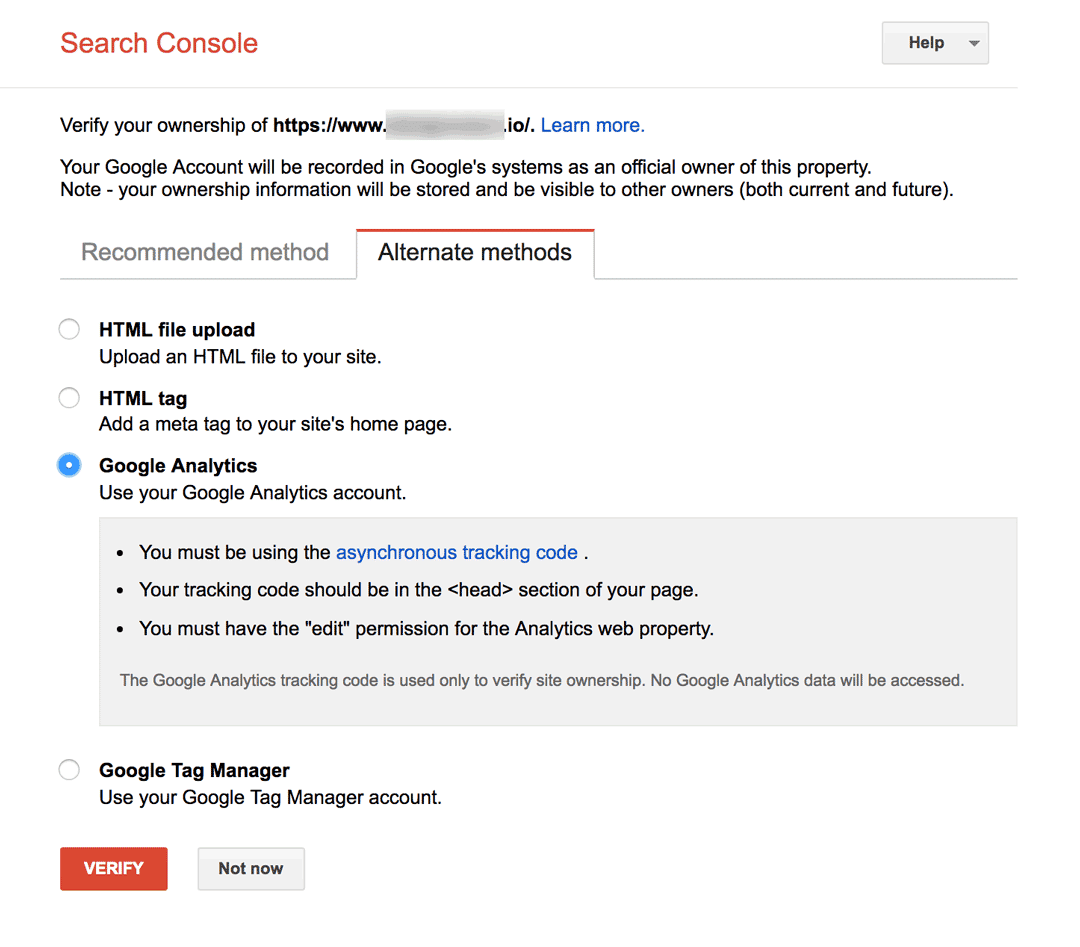 Step 4: Click 'Verify.'

If you have other variations of your site accessible online, you'll need to add them now.
To add other variations of your domain name, such as  www, https, etc.
Please be sure to repeat steps 1-4 above for each variation. You will want add each variation for your site that's accessible, including:
http://yoursite.com
http://www.yoursite.com
https://yoursite.com (If applicable.)
https://www.yoursite.com (If applicable.)
Please note that analytics and the Google Search Console is sensitive to the above variations, so if you're forwarding to https://but you only connect the search data of http://, you won't see any data in analytics. For that reason, we recommend adding all variations you use.
Congratulations! You've connected your website to Google Search Console!
Are you interested in tracking your Google Search Console search results in your Google Analytics dashboard?
Then please see our guide: How to Connect Google Search Console to Google Analytics to get that set that up now.