Do you know what your customers are doing on your website before they make a purchase? With eCommerce customer journey analytics on your WooCommerce, Easy Digital Downloads, MemberPress, LifterLMS, or Restrict Content Pro website, you can see how visitors are behaving before they get to their purchase. That way, you can check up on your customer experience to make sure it's optimized.
In this article, we'll talk about what customer journey analytics are, how you can track your eCommerce customer journey in WooCommerce very easily, and what you can learn about customer experience by looking at those analytics.
What is eCommerce Customer Journey Analytics?
eCommerce customer journey analytics is a way to analyze your customers' journeys across your website, before they make a purchase. What pages are they looking at? What products are they adding to their carts? How long are they spending on each step?
Customer journey analytics is similar to the users flow reports that you can access in the Path exploration reports in Google Analytics 4, but goes beyond that to look at specific users and their individual customer experience.
How to Set up Customer Journey Analytics for WordPress
While some customer journey analytics tools are really complicated, the MonsterInsights User Journey addon simplifies the process.
MonsterInsights is the best Google Analytics plugin for WordPress. It allows you to easily connect your WordPress site with Google Analytics so you can view all the data that matters most right in your WordPress dashboard.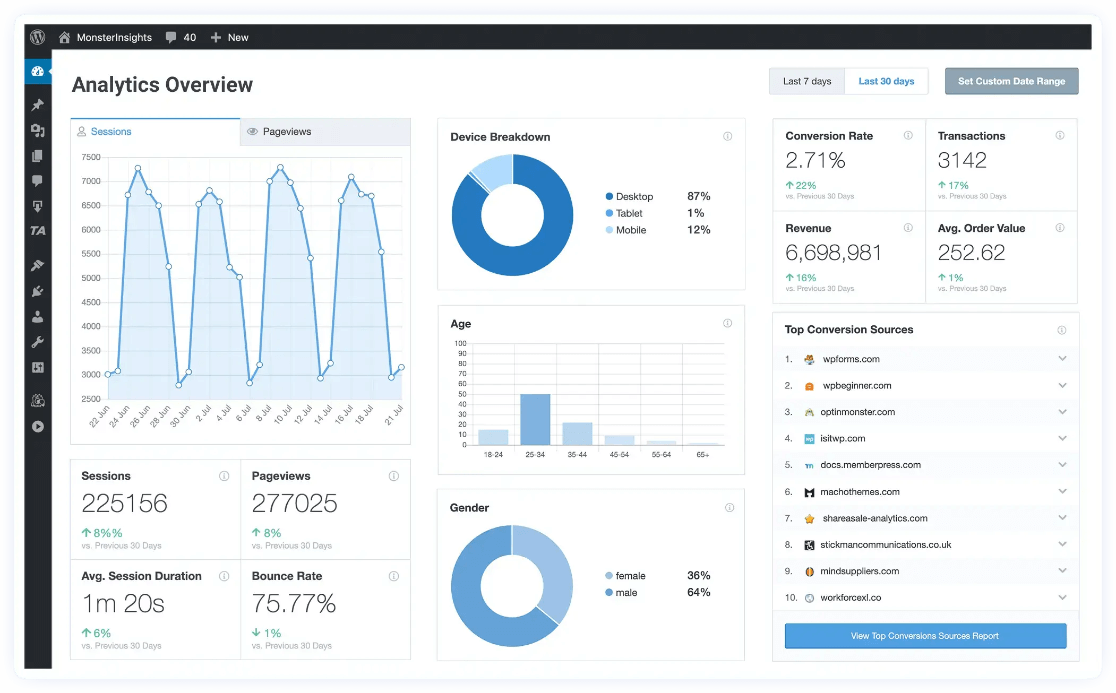 Plus, with the click of a button, you can set up sophisticated tracking features such as event tracking, eCommerce tracking, form tracking, custom dimension tracking, outbound link tracking, and more.
MonsterInsights integrates directly with WooCommerce, Easy Digital Downloads, MemberPress, LifterLMS, and Restrict Content Pro to give you ultra-easy access to your eCommerce analytics and beyond at all times, right inside your WordPress dashboard.
In fact, to set it up, all you have to do is install the MonsterInsights plugin, add the eCommerce and User Journey addons, and watch the customer experience analytics come in!
Let's take a look at the customer journey analytics setup process step-by-step.
Step 1: Install MonsterInsights
To get started, download MonsterInsights at the Pro level.
Then, download the ZIP files from your account area under the Downloads tab.


Next, upload the plugin to your WordPress website. You can do that by going to Plugins » Add New » Upload Plugins and clicking the Install Now button.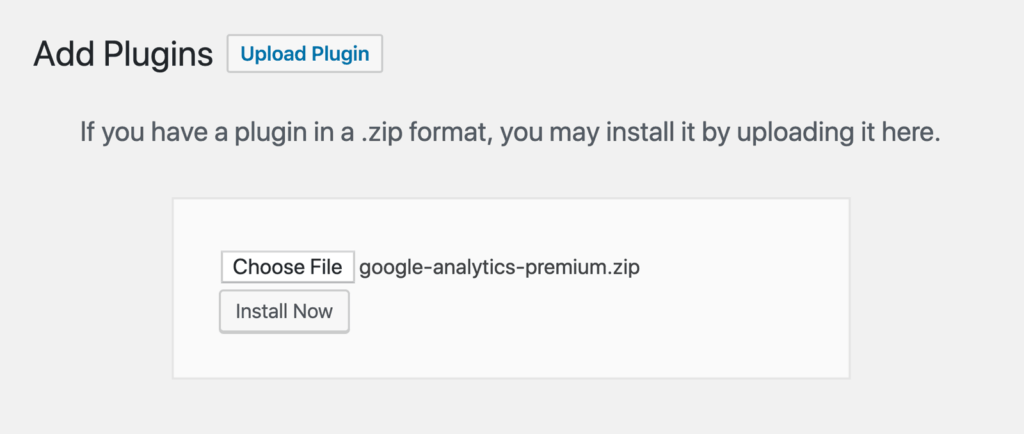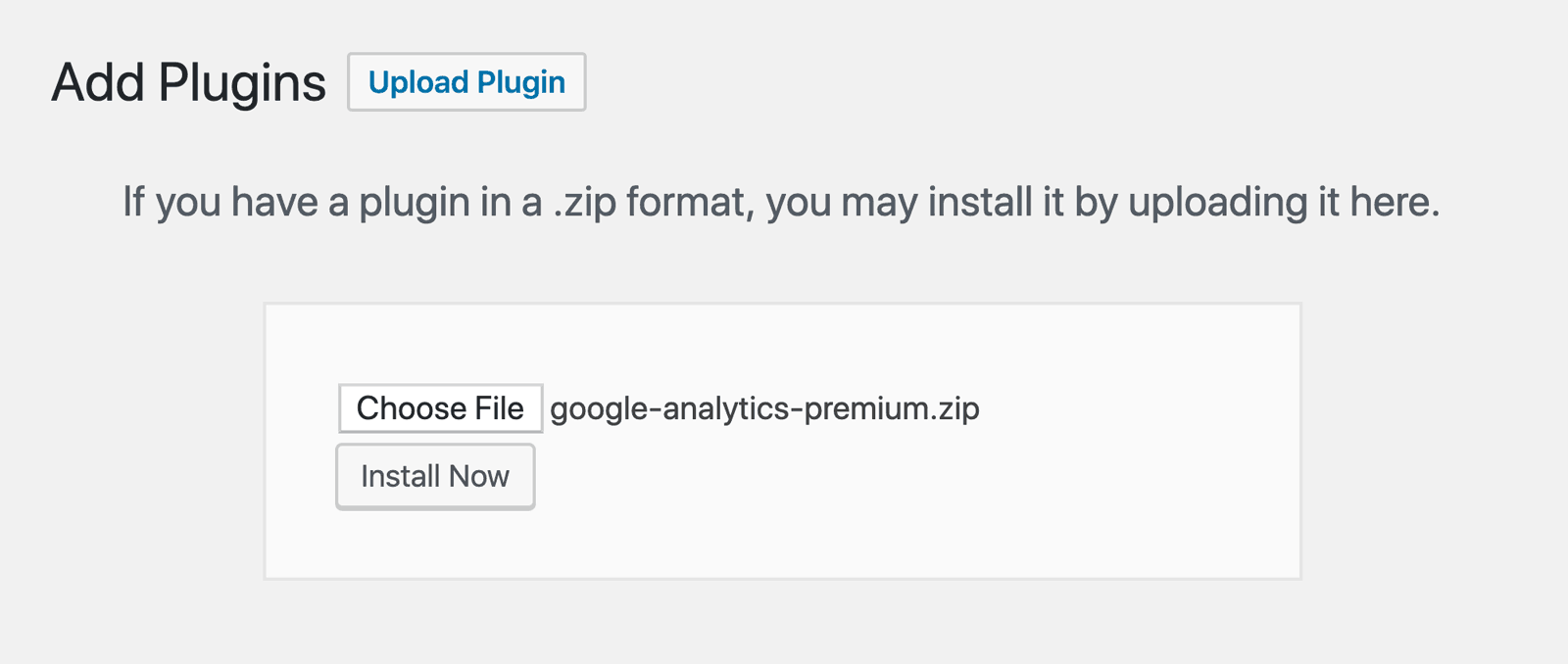 After that, click the Activate Plugin button.

Now, you'll need to connect Google Analytics to your WordPress website. Using MonsterInsights, it's easy. Just follow the steps in its setup wizard and the plugin will add Google Analytics to your site without the need to edit code.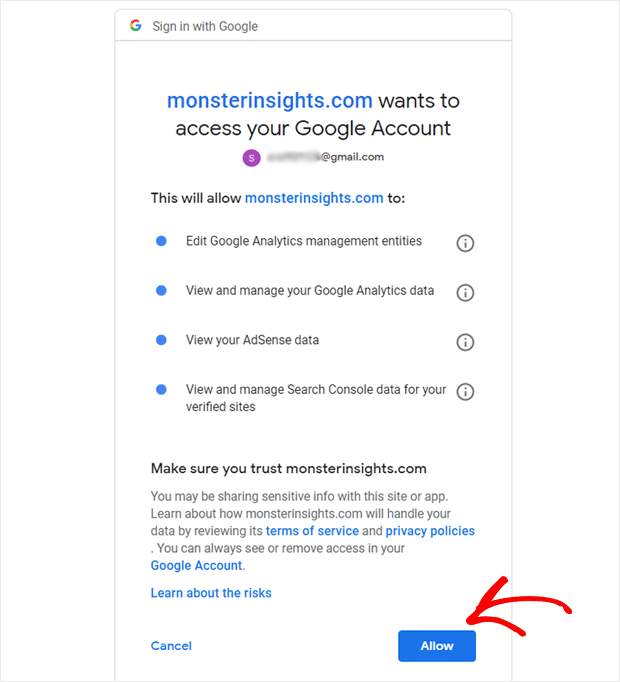 For help getting started, you can read our step-by-step guide on how to properly set up Google Analytics and MonsterInsights.
Step 2: Install the eCommerce Addon
To access the eCommerce addon, you must have the Pro license plan. Need help? Here's a guide on how to upgrade your MonsterInsights license.
Then, go to Insights » Addons and click Install under the MonsterInsights eCommerce addon.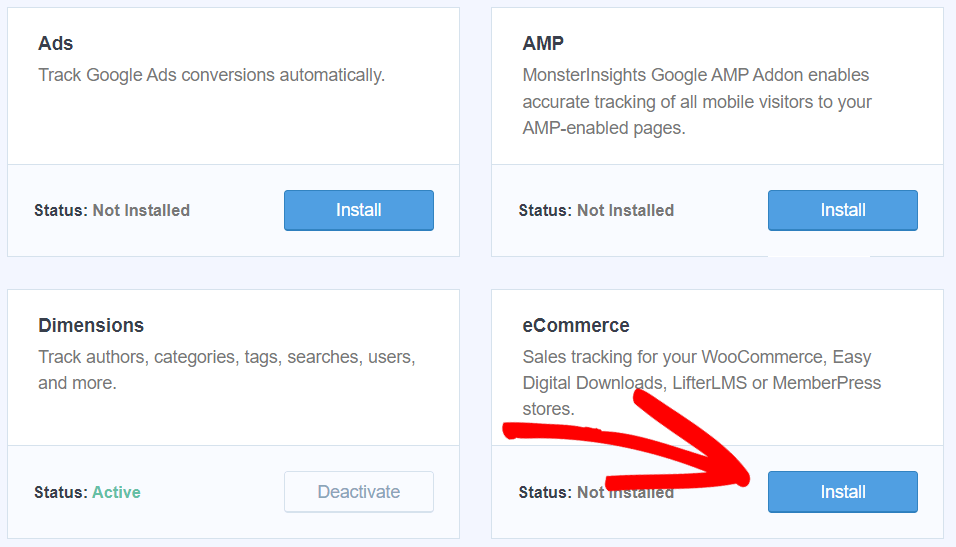 You now have eCommerce tracking all set up and ready to go.
Step 3: Install the User Journey Addon
Also on the Insights » Addons page, you'll find the User Journey addon. Click the Install button to install it.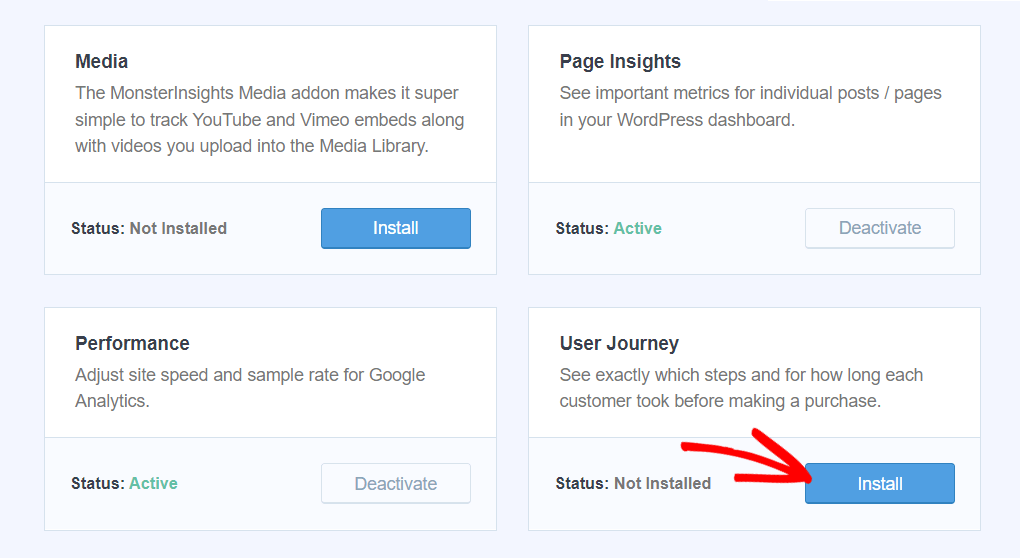 That it! The User Journey addon is set up and ready to track your users.
Finding eCommerce Customer Journey Analytics in WordPress
After installing the User Journey addon, your customer journeys will begin tracking.
To access the User Journey report, head to Insights » User Journey in your WordPress sidebar. There, you'll find a report with not only each of your purchases, but you'll also see any UTM parameters attributed to the sales, the order total, and how many steps the purchase took.

To view the detail reports for each buyer, click on one in the order in the User Journey report. Or, head to WooCommerce » Orders page in your WordPress dashboard (or the order detail page in whichever WordPress eCommerce platform you're using). Then, click on the order you'd like to see the customer journey analytics for.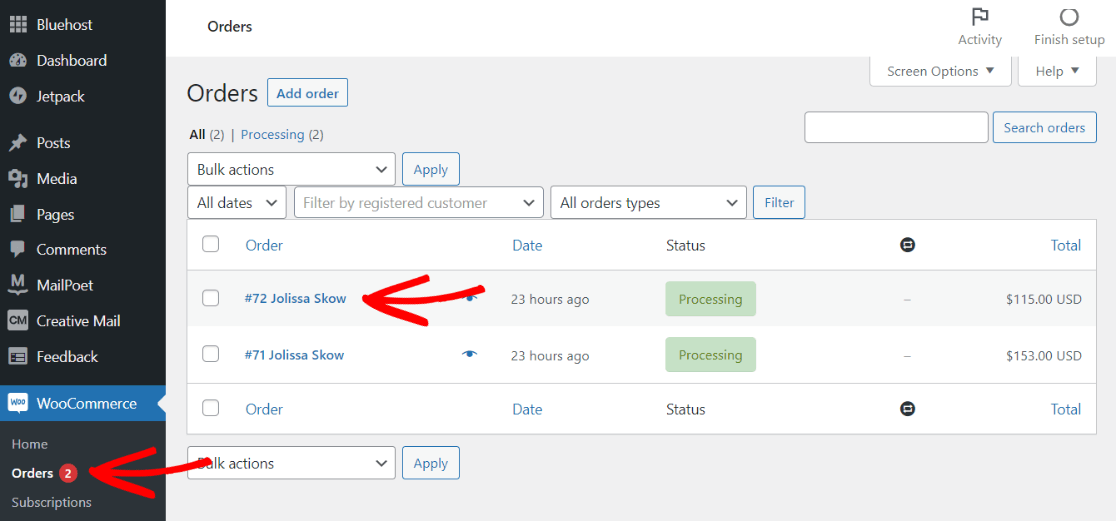 In the order detail page, scroll down to find User Journey by MonsterInsights.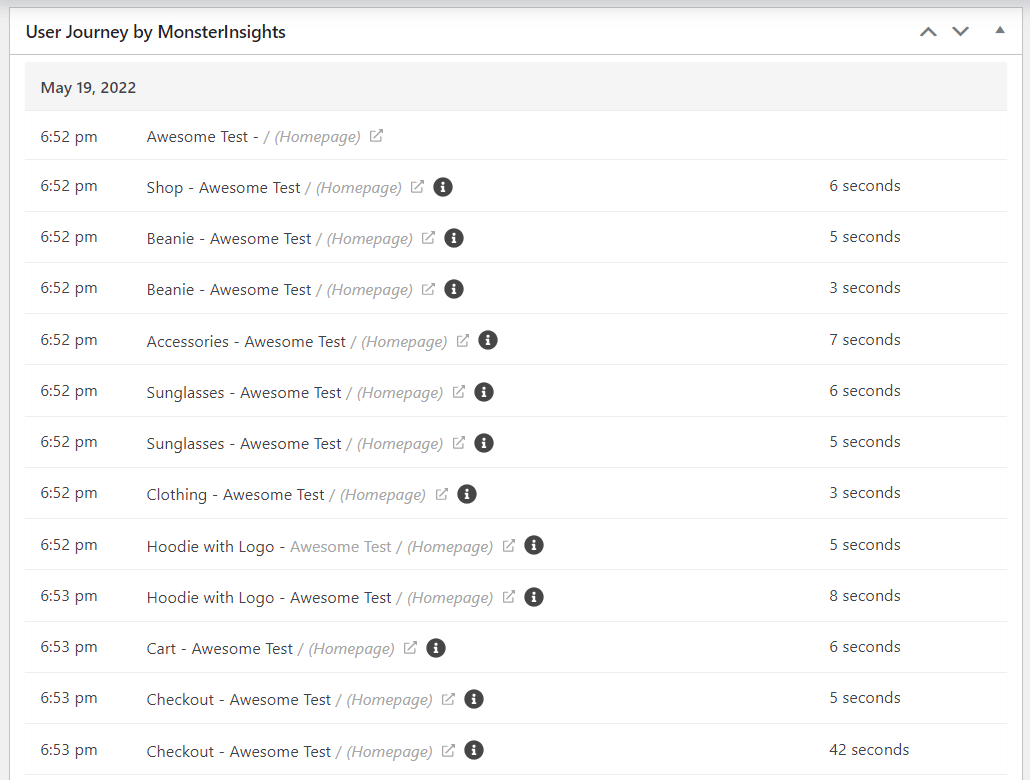 In your user journey, you'll see the following customer journey analytics metrics:
The journey the user took to order, even if it spans multiple days
The time each step occurred
The page or screen visited
The URL of the page (or "Homepage" for the homepage)
The time spent on each page/screen/step
That's it! You'll be able to take a look at the steps each of your users took to make their purchase.
What You Can Learn from User Journey Analytics
Alright, so you have your customer journey tracking set up. What now? What kinds of insights can you gain from this data?
First, you can see the flow of your users as they go from product to product. Once they view a product, are they going back to the listing page? Do they click into a product category? If they're getting distracted and leaving the shopping process somewhere, is there a way you can optimize your store to fix that?
Another thing you can use your customer journey data for is finding out why a product might not be selling. If you notice one of your products has quite a few views but doesn't make it into shoppers' carts, you can go into your user journeys to find that product. What's your customer behavior like with shoppers before and after viewing the product? Is there another product they're buying instead? Maybe your product is too similar to another product, and the other one has better reviews, for instance.
How long your customers are taking on each page of the checkout process (if it's not all on one page) can be really telling, too. Are they leaving checkout when they get to the shipping calculation? Maybe you could offer free shipping for first-time customers, or if they buy a certain amount of products. Are they getting stuck somewhere else? Use the data to improve each step of the shopping process.
We hope you like our eCommerce customer journey analytics guide. If you liked this article, we think you'd also like WooCommerce Conversion Tracking: Complete Guide and Best WooCommerce Plugins (UPDATED).
Are you using MonsterInsights yet? If not, get started now!
And don't forget to follow us on Twitter, Facebook and YouTube for more helpful Google Analytics tips.