How to Upgrade Your MonsterInsights License
MonsterInsights comes with different pricing plans that suit for every WordPress user. You can unlock more features and addons by upgrading your MonsterInsights license. In this tutorial, we'll show you how to upgrade your MonsterInsights license.
The first thing you need to do is to log in to your MonsterInsights account. Then, click the Upgrade link on the right of your account page.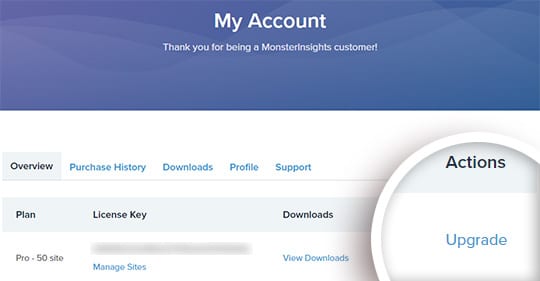 Depending on your current plan, you'll be asked to choose a higher plan. All upgrades are pro-rated, meaning the upgrade cost is the difference between the price of your new license and the current license.
Choose the best upgrade plan that suits your needs and click the Upgrade button to complete the checkout process.

After the checkout process, go back to your WordPress dashboard and navigate to Insights » Settings.
Now click on the Refresh Key button and you're done.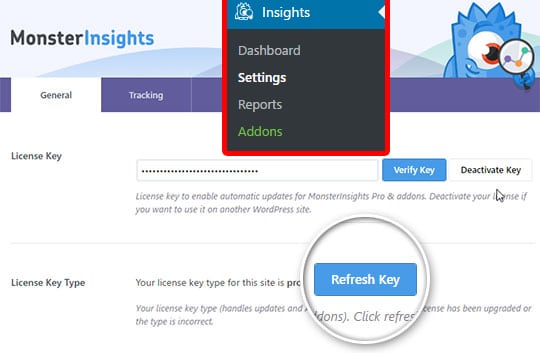 Congrats! You've successfully upgraded your MonsterInsights license.