Do you want to measure the success of your offline marketing campaigns?
If you're running offline marketing campaigns to promote your online business, you would want to know many visitors viewed your website and what was the conversion rate.
In this article, we're going to look at various methods to track your offline marketing campaigns in Google Analytics. We'll also show you how to use MonsterInsights, which is an easier way of tracking your campaigns.
3 Ways to Track Your Offline Marketing Campaigns
When it comes to using Google Analytics, you use the following ways to track offline campaigns:
Create and promote a custom landing page to welcome visitors from your offline campaigns, and then track your conversions on that page.
Create a custom URL with our UTM builder and promote that link through your offline campaigns.
Create and promote discount coupons specifically created for offline marketing campaigns, and track the usage of them using Google Analytics.
Now, let's take a look at each of these methods in detail.
1. Promote a Custom Landing Page
The best way to track your offline marketing campaigns is by creating a custom landing page specifically for those campaigns.
You can promote the landing page URL in your offline promotional campaigns and then track conversions occurring on that page.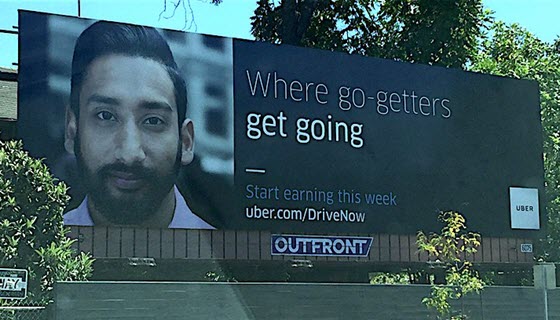 Some of the benefits of creating and promoting a custom landing page are:
Easy to remember: Your customers can easily remember the URL of your custom landing page. Just make sure to keep the URL slug small to avoid confusion and mistyping.
Target it towards the specific audience: With a custom landing page, you can tailor the content specifically to welcome those audiences. Best of all, using targeted content on your page increases the likelihood of turning your new visitors into customers.
Since Google Analytics can be tricky to use and understand its reports, you can use MonsterInsights. It's the best WordPress plugin for Google Analytics.
With the help of the plugin, you can properly set up Google Analytics without any coding. You can even configure advanced tracking with just a few clicks.
Once you install the plugin, you can view the performance of your landing. Just go to Insights » Reports » Publishers and then view the Top Landing Page report.
The report shows the total number of visits, average duration, and bounce rate of your pages. You can use the data to check if your offline marketing campaign was successful or not.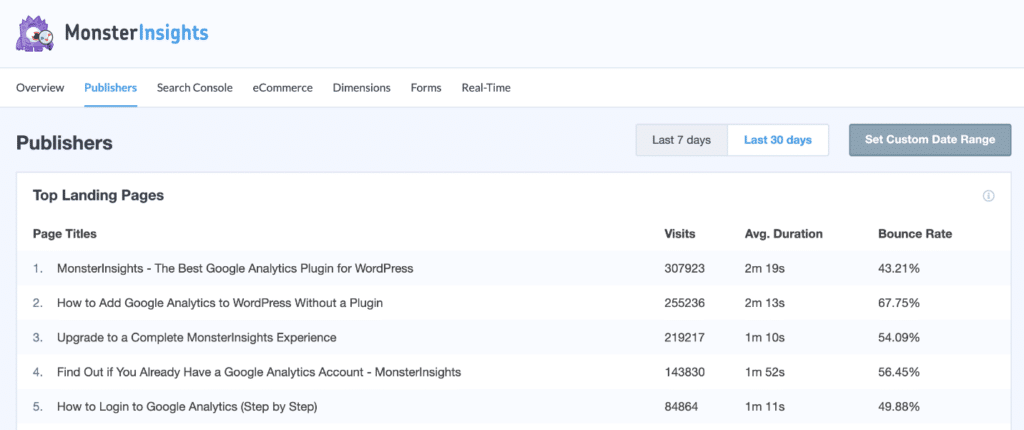 For more details, you can read how to find landing pages reports in Google Analytics.
2. Promote a Custom URL
The easiest way to track the performance of your offline campaigns is by promoting a custom URL. It helps you track individual campaigns and see their performance.
With MonsterInsights URL builder, you can create campaign URLs with UTM codes and track its performance in Google Analytics. Just enter the following details of your campaign to set up a URL.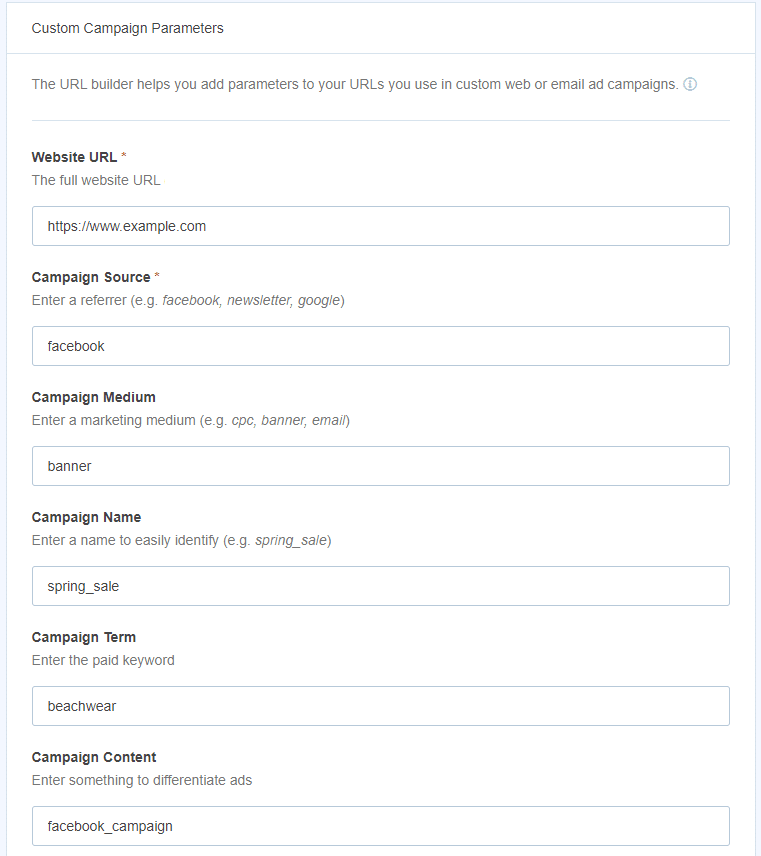 After entering the details, your custom URL should look like this:

For more details, you can learn how to use MonsterInsights campaign URL builder to track your campaigns.
Once you created a URL, you can either promote it on your offline campaigns as it is or create a QR code so that your visitors can easily scan it and go to your page.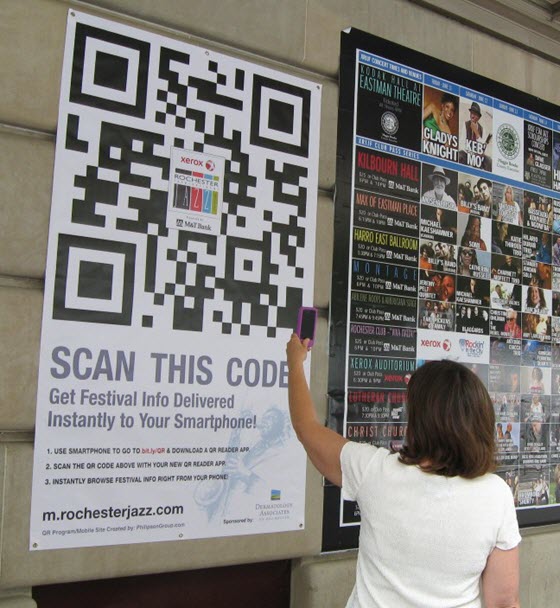 A few benefits of promoting a custom URL with UTM codes are:
Better track your campaigns: For example, if you're promoting too many billboard ads, you can identify exactly which specific billboard brings in customers to your store, provided that you've specified UTM codes correctly.
Customers can visit your site without typing: If your target audience is comfortable in scanning QR codes to visit a page, you might want to create and promote QR codes as well. This way, you can encourage visitors to visit your page with ease because they don't have to type the URL in their browser.
To view the results of your URL, go to All Campaigns report in Google Analytics to track the performance of your custom URL. You can find the report by going to Acquisition » Campaigns » All Campaigns.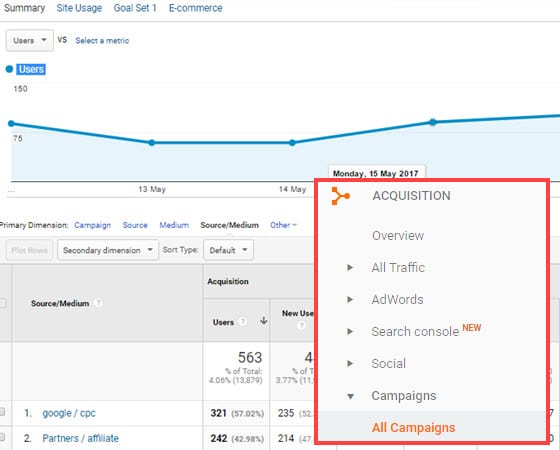 3. Promote a Coupon Code
Promoting a coupon code is another great strategy to track the success of your offline marketing campaigns. Aside from tracking, it can also encourage more people to purchase your products on your site.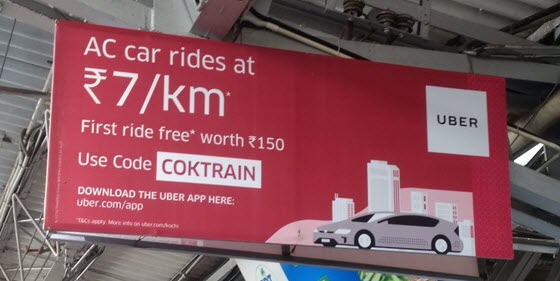 The best way to track coupon codes you promote through your offline marketing campaigns is by enabling Enhanced eCommerce tracking on your site.
The MonsterInsights eCommerce addon makes it super easy to enable Enhanced eCommerce tracking. You can learn how to enable Enhanced eCommerce tracking in Google Analytics.
To find the performance of your coupon codes, you can go to the Product Coupon report in Google Analytics by navigating to Conversions » Marketing » Product Coupon.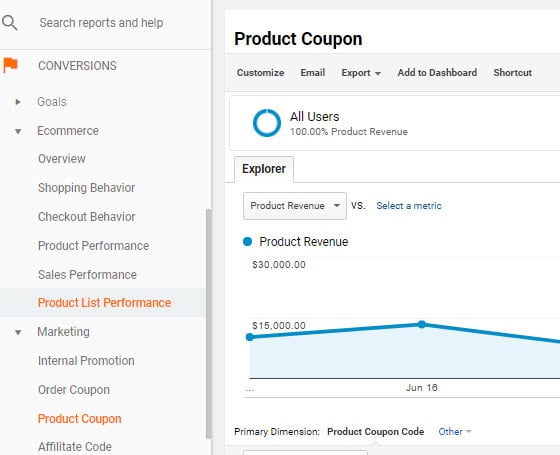 And that's it!
You now know 3 methods to track your offline marketing campaigns. Based on the data, you can optimize your campaigns to increase conversions and boost sales.
We hope you liked our article on how to track your offline marketing campaigns in Google Analytics. You may also want to read our guide on the most important Google Analytics metric every business should track.
And don't forget to follow us on Twitter and Facebook for more Google Analytics tutorials.