Do you want to track the return on investment (ROI) for paid advertising on your online store? Setting up eCommerce Google Ads conversion tracking for your website is essential if you want to measure the ROI from your ad campaigns.
In this article, we'll show you how to set up Google Ads conversion tracking on your WordPress eCommerce sites that use one of the following plugins: WooCommerce, Easy Digital Downloads, MemberPress, LifterLMS, or GiveWP.
To track conversions from Google Ads, we're going to use the best Google Analytics plugin for WordPress, MonsterInsights.
Why Set up Google Ads Conversion Tracking on WordPress?
Setting up conversion tracking for Google Ads (formerly AdWords) that point to your WooCommerce, Easy Digital Downloads, MemberPress, LifterLMS, or GiveWP store tells you how much revenue you earn from people who click on your Google ads.
You track the return on investment of your ads by measuring if an ad click leads to a conversion on your website (such as purchasing a product or signing up for a newsletter).
If the value of the sales or signups is greater than what you spend on an ad campaign, you earn a positive ROI.
When you can accurately track eCommerce conversions and revenues against your ad spend, you can stop guessing about which ads are the most successful. Ads that bring in the most traffic don't necessarily bring in the most revenue!
With Google Ads, you can track different types of conversions, such as:
The Best eCommerce Google Ads Conversion Tracking Plugin
Before we dive into conversion tracking, let's go over the tool we're going to use to make it all happen.
For this tutorial, we're going to use the MonsterInsights plugin.
MonsterInsights allows you to easily connect your WordPress site with Google Analytics, so you can view all the data that matters most right in your WordPress dashboard.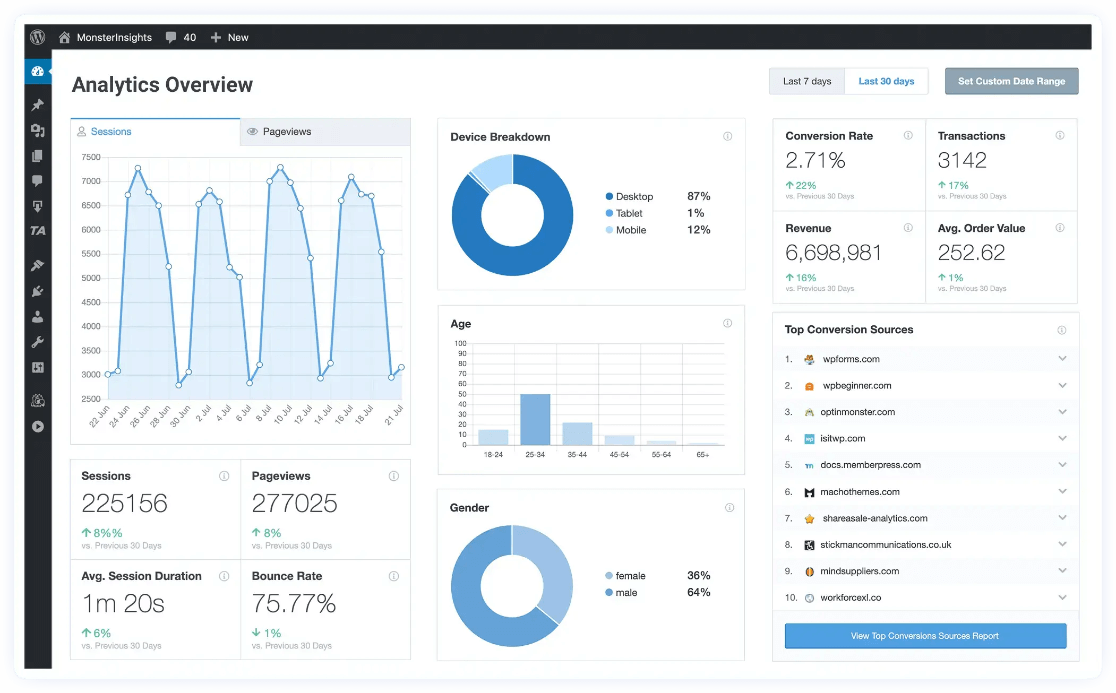 Plus, with the click of a button, you can set up sophisticated tracking features such as event tracking, enhanced eCommerce tracking, form tracking, custom dimension tracking, outbound link tracking, and more.
As an added bonus for WooCommerce, Easy Digital Downloads, MemberPress, LifterLMS, and GiveWP users, MonsterInsights allows you to connect WordPress with Google Ads and track eCommerce conversions, all without messing with code at all.
If you're not yet a MonsterInsights user, follow these instructions to get set up: How to Add Google Analytics to WordPress (The RIGHT Way).
Then, make sure to install the MonsterInsights eCommerce addon and the MonsterInsights PPC Ads Tracking addon on your site. That will enable automatic tracking of all WooCommerce, Easy Digital Downloads, MemberPress, LifterLMS, and GiveWP interactions and metrics like:
Transactions
Revenue
Average order value
Top products
Adds & removals from cart
And more!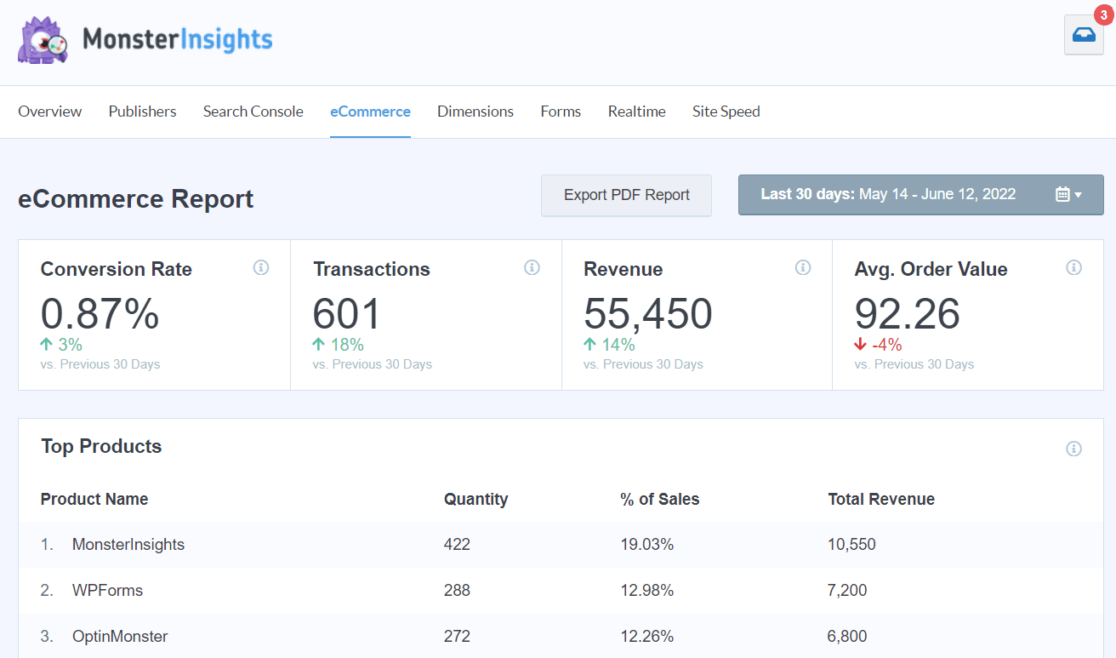 Plus, you'll be able to track Google Ads conversions without any programming or technical experience.
Google Ads + WordPress eCommerce Tracking Tutorial
Sign into your Google Ads account. In the upper right corner, click the wrench icon, then click Conversions under Measurement.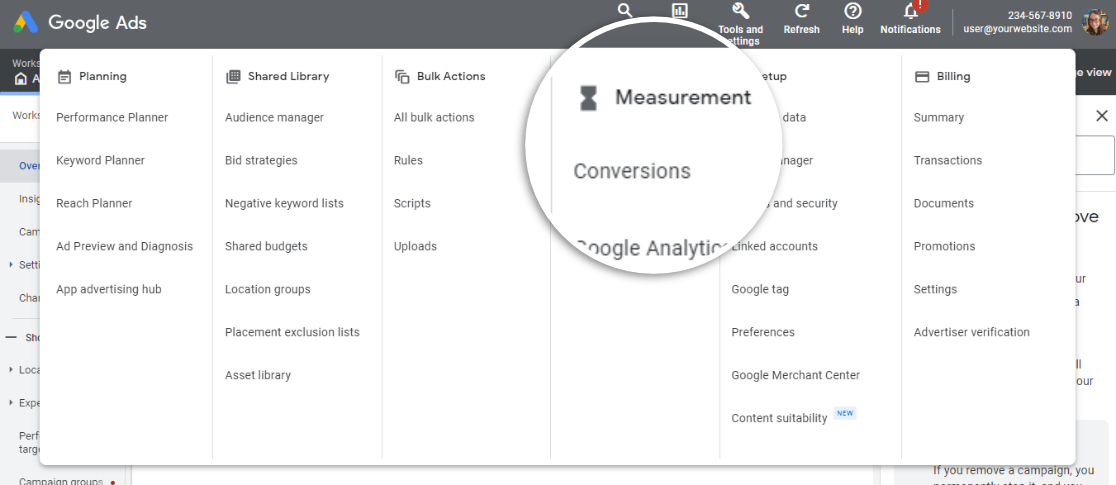 Then, click the + button.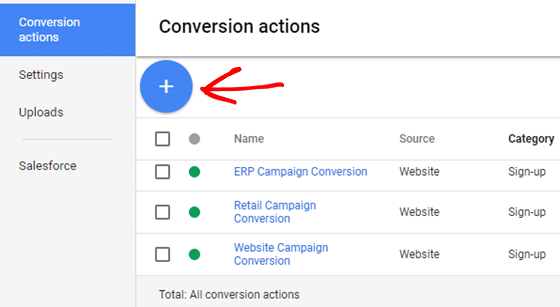 Next, click Website.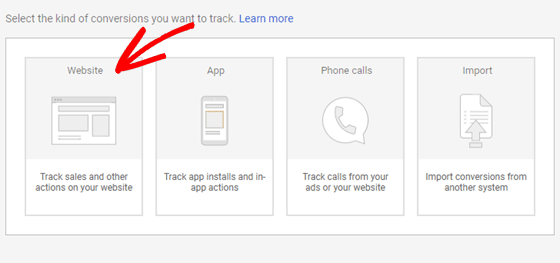 Specify an appropriate conversion name and choose the right category from the dropdown. You'll also need to specify the conversion value and counts per your needs.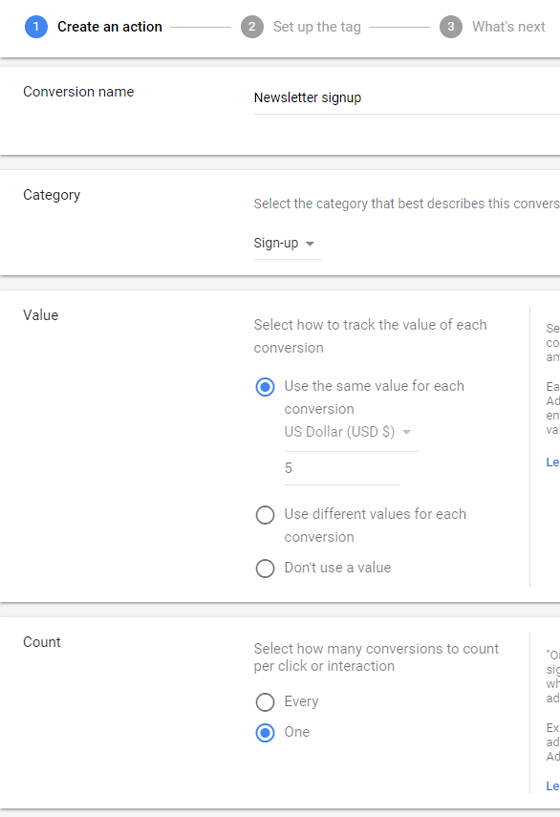 Then, click CREATE AND CONTINUE.
The directions tell you to add the tag to your website. However, the easiest way to handle this is with the MonsterInsights plugin.
Once you have MonsterInsights installed and the PPC Ads Tracking addon activated, you can put the Google Ads Conversion ID in your header without touching any code.
To find your ID, click on the Use Google Tag Manager option.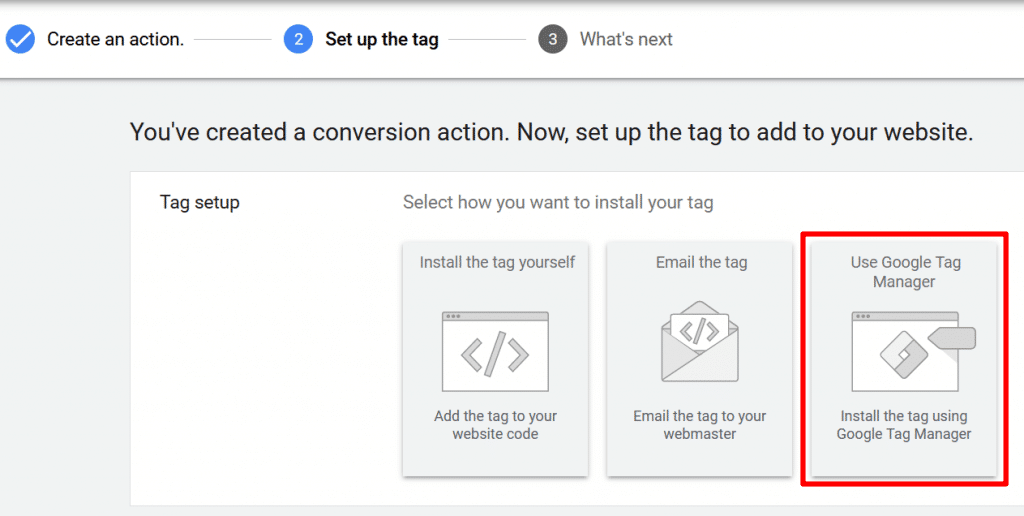 You will now see the Conversion ID and Conversion Label: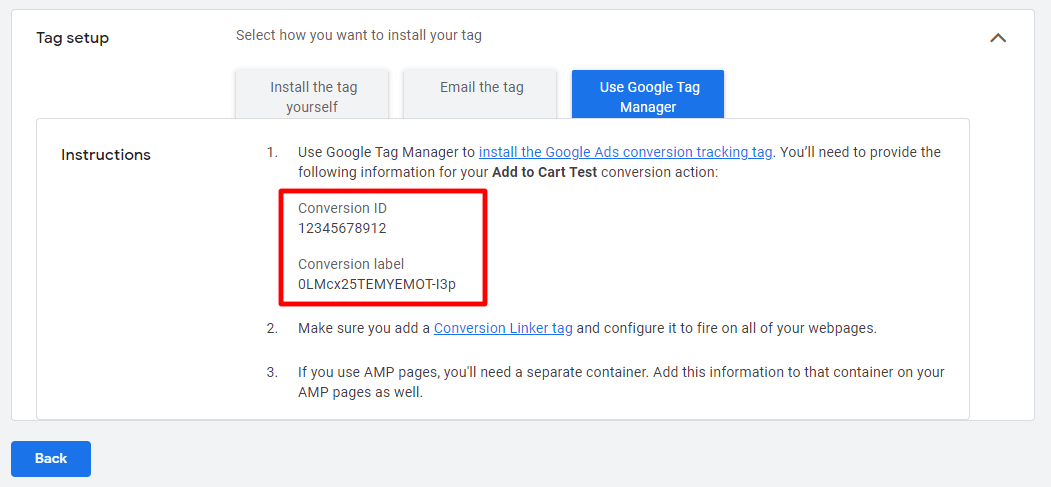 After copying the Conversion ID, go to Insights » Settings » Conversions in MonsterInsights and navigate to Ads Tracking. Then, enter the ID under the Conversion ID field.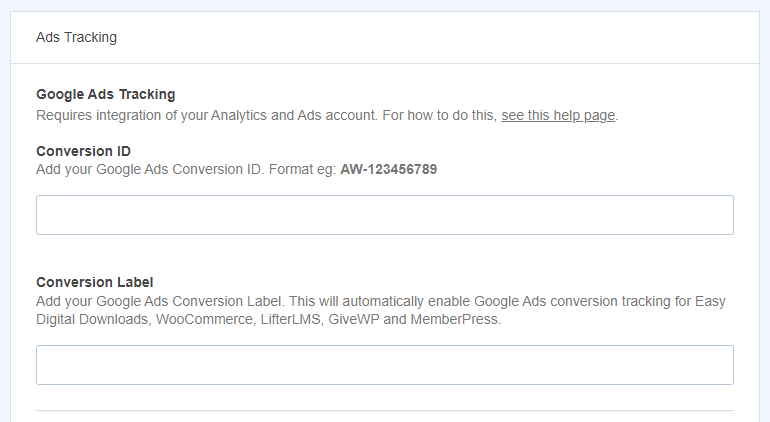 Without the MonsterInsights plugin, you'd need to add the event snippet to the landing page where your ad points to next.
However, MonsterInsights users can simply copy and paste your Google Ads Conversion Label from the previous step into the box, and you're done!
Congrats! You've successfully set up eCommerce conversion tracking for Google Ads on your site using MonsterInsights, the best Google Analytics WordPress plugin.
For more WordPress eCommerce guides and tutorials, check out these articles:
How to Set Up Google Analytics eCommerce Tracking on WordPress
How to Set Up WooCommerce Google Analytics (the Right Way)
11 WooCommerce SEO Tips to Increase Search Rankings Today
29 Best WooCommerce Plugins (UPDATED)
How to Sell Videos Online With WordPress (5 Easy Steps)
Are you using MonsterInsights yet? If not, get started now!
And don't forget to follow us on Twitter, Facebook and YouTube for more helpful Google Analytics tips and tutorials.