Do you want to track the return on investment (ROI) on your advertising spend? Setting up AdWords conversion tracking on your WooCommerce store is essential to track the ROI of the clicks on your ad.
In this article, we'll show you how to track WooCommerce AdWords conversion tracking.
Why Set Up AdWords Conversion Tracking in WooCommerce?
Setting up conversion tracking on your WooCommerce store tells you whether your advertising dollars pay off and allows you to track the ROI of the clicks on your ads.
You can track the ROI on your ads by measuring if an ad click leads to an action on your store that you deem to be of value. These actions are known as conversion.
With AdWords, you can track various types of conversions:
online purchase
email signup
form submissions
lead magnet downloads
Set Up Google Analytics in WooCommerce
Before you enable AdWords conversion tracking, you might make sure that your site is connected to your Google Analytics account.
Connecting your site to Google Analytics is highly recommended because it lets you accurately track every eCommerce interaction on your WooCommerce store. After setting up Google Analytics on your site, you can enable Enhanced eCommerce tracking on your site.
This way you can track all eCommerce interactions and metrics like
transactions
revenue
average order value
shopping cart abandonment
and more…
Setting Up AdWords Conversion Tracking in WooCommerce
Sign into your Google AdWords account. In the upper right corner, click the 3-dot icon, and then, click Conversions under Measurements.

Then, click the + button.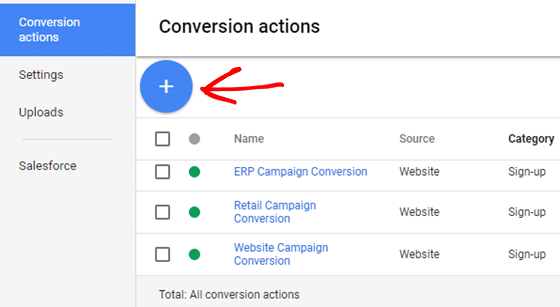 Next, click Website.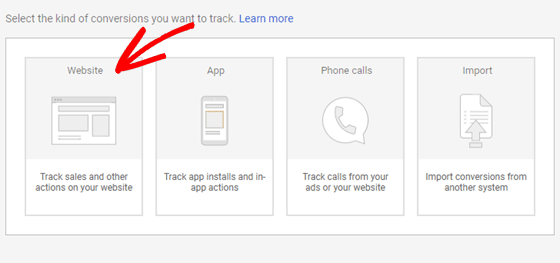 Specify an appropriate conversion name and choose the right category from the dropdown. You'll also need to specify the conversion value and counts per your needs.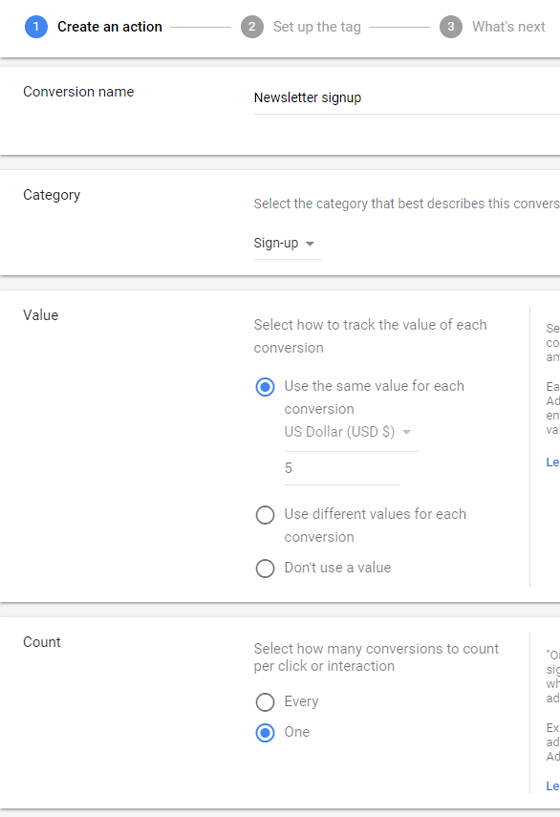 Then, click CREATE AND CONTINUE.
In the tag setup step, you'll find two snippets: Global site tag and event snippet.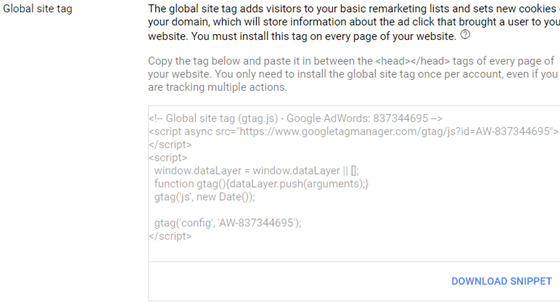 You'll need to copy the global site tag on your site between the <head> </head> tags.
The easiest way to do this is by using insert headers and footers plugin. After the plugin is installed and activated, simply add the script to the Scripts in header section by navigating to Settings » Insert Headers and Footers.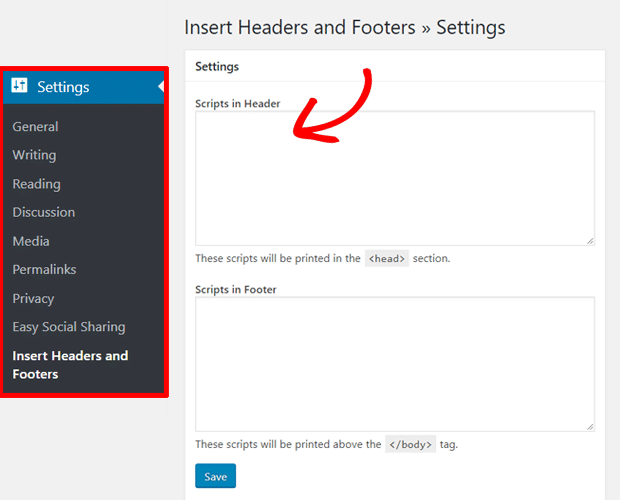 Next, you must add event snippet to your landing page where the action should take place.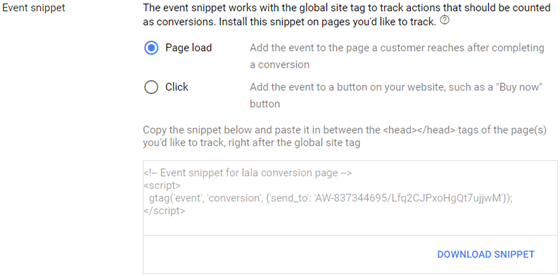 Congrats! You've successfully set up AdWords conversion tracking on your site.
If you're running a remarketing campaign, follow these remarketing best practices to boost the bottom line. Next, see our roundup of the best WooCommerce plugins.
You can also follow us on Twitter and Facebook for more free tutorials.