Need to know how to log in to Google Analytics?
When you log in to your Google Analytics account, you can access all the data on your website's traffic and performance. See how many visits your site gets, which pages are viewed, how your visitors found your site, and much more.
In this article, we'll walk you through how to log in to Google Analytics, step by step. And for WordPress users, we'll show you a really easy way to see your data without even having to log in to Google Analytics!
How to Log in to Google Analytics
Navigate to https://analytics.google.com/
Enter your Google (Gmail) email address
Enter your password
Complete 2-step verification (if enabled)
Step 1: Open the Google Analytics Website
First, you'll need to navigate to https://analytics.google.com/. It will direct you straight to your log in screen.
Or, you can go to https://marketingplatform.google.com/about/analytics/ and click either Sign in to Analytics or Get started today if you don't have an account yet.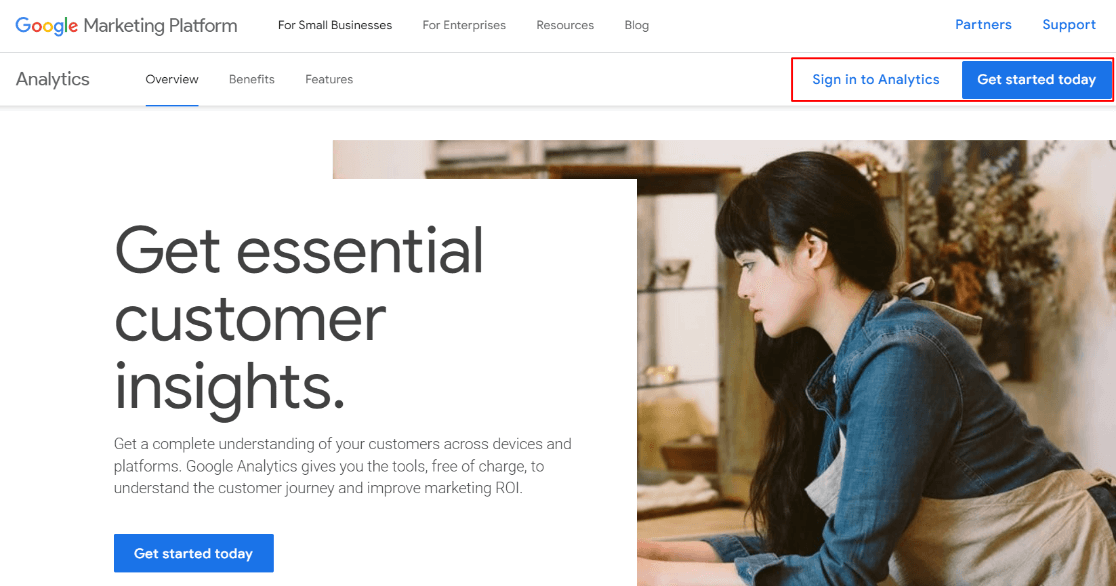 Step 2: Enter Your Google Email Address
On the next screen, enter the email address associated with your Google account and click the Next button to continue. This has to be a Google account (such as Gmail) – no other email address can be used for Google Analytics.
Can't remember your email address? Click the Forgot email link.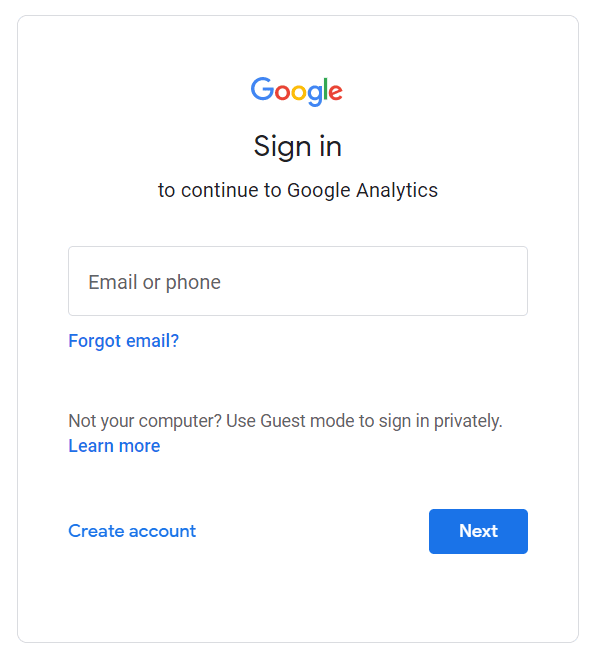 Step 3: Enter Your Password
Now, you can enter your password and click the Next button.
Can't remember your password? Click the Forgot password link.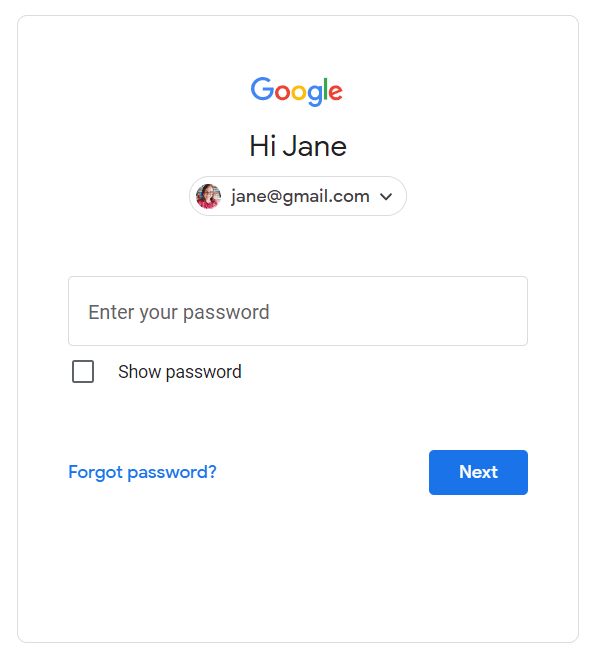 Step 4: Complete 2-Step Verification
If you have 2-step verification enabled, you'll see your preferred way to sign in here.
That's it! You're now logged in and should see your dashboard.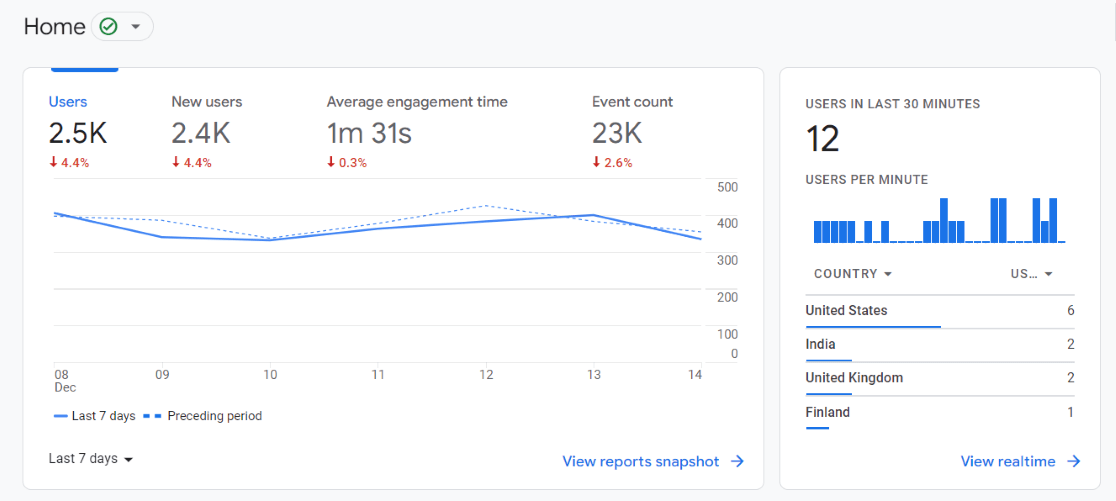 Now you can find almost any type of analytics data you need in your Google Analytics dashboard. Try the Acquisition reports to see where your traffic is coming from, and the Pages and screens report to see which pages that traffic is visiting.
Want a full overview of the Google Analytics reports? Check out Beginner's Guide to Google Analytics: How Does it Work?.
Confused by Analytics? Help is Here!
Google Analytics is an amazing tool, but it has a pretty steep learning curve for beginners. There's a good chance you'll get lost at some point and fail to see the important stats that are the most useful for your business growth.
If you're a WordPress user, though, there's a much simpler way to see your Google Analytics data right in your WordPress dashboard!
Meet MonsterInsights.
MonsterInsights is the best Google Analytics plugin for WordPress. It's incredibly user friendly, and it allows you to easily connect your WordPress site with Google Analytics  so you can view all the data that matters most right in your WordPress dashboard.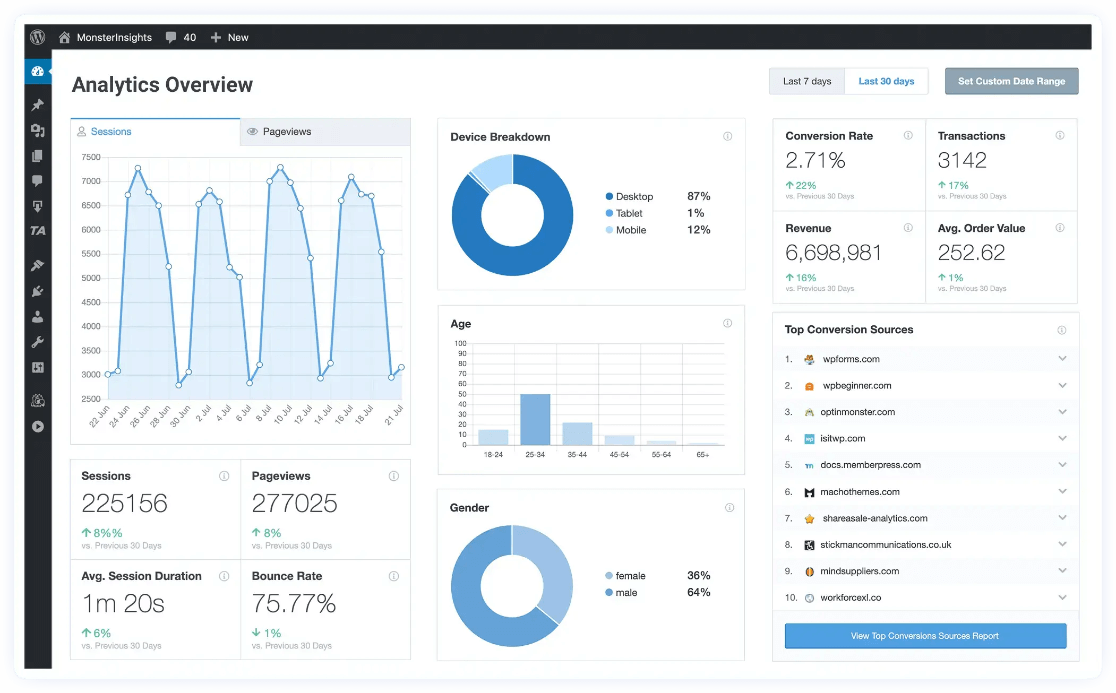 Plus, with the click of a button, you can set up sophisticated tracking features such as event tracking, eCommerce tracking, form tracking, custom dimension tracking, outbound link tracking, and more.
Once you've installed MonsterInsights and connected it with Google Analytics, you can visit Insights » Reports from your WordPress dashboard to access your stats any time.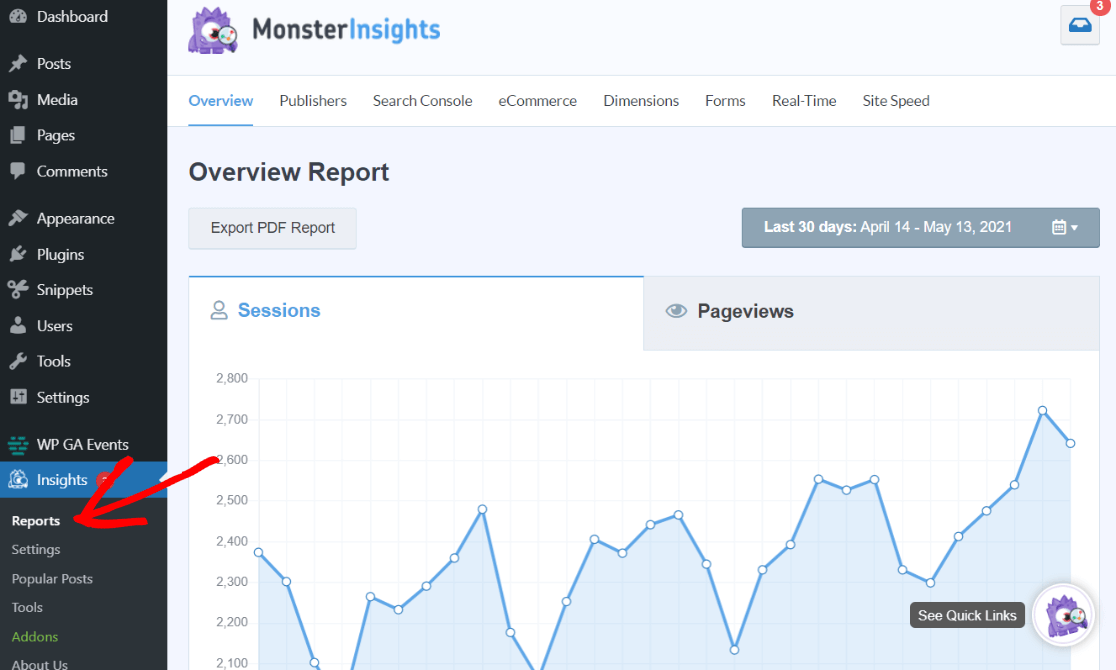 For more details, view our complete guide on MonsterInsights dashboard reports.
If you're looking for a simple-yet-powerful solution to use Google Analytics in WordPress, MonsterInsights is the best option. Give MonsterInsights a try today.
And don't forget to follow us on Twitter, Facebook and YouTube for more helpful reviews, tutorials, and Google Analytics tips.