Recently, we came across a question from one of our users: how much is my website worth and should I sell it?
Creating a business from scratch is hard work. It takes a lot of time and effort to take it to the top. But there comes a time when you would want to focus on other goals or venture into a new industry.
And to do that, you might think about selling your current website. But at what price should you sell it and how do you find that out?
In this article, we'll guide you about how much is your website, what factors help boost its value, and what tools you can use for valuation.
When Should You Sell Your Website?
Let's start with a basic question, what's the right time to sell your website?
To be honest, it depends. There are many reasons to sell a website. But more often than not, it's a question that escapes many website owners.
That said, here are a few situations where selling your website makes sense:
New Opportunities – If you come across a new opportunity and require investment, then by selling your site, you can free up funds.
Low Growth – At times, a website hits a roadblock and doesn't seem to grow in terms of traffic and sales. If that's the case, then you could sell your website.
Requires a Lot of Investment to Run – One of the possible reasons to put your site up for sale is because it requires a lot of investment to run and you don't have enough resources to continue.
Competitive Industry – Building upon the previous point, many industries become too competitive and drive the operating and advertising costs so high, that it's not feasible for everyone to keep their businesses afloat. In such a case, it's better to sell your site.
Lack of Interest – If you've lost interest in running your website, then it will soon reflect badly on your revenue. So, before you start losing money, it's a good idea to sell it off.
While these were some common reasons why people sell their website, there are other causes as well, like personal problems or health problems.
But whatever the reason, you might wonder: how can I sell my website for more money? Read on to learn more…
How to Boost Your Website's Worth?
When it comes to calculating your website's worth, there are many things that come into play. And if you can work on improving these factors before selling your website, you could get a pretty sweet deal.
Let's look at these factors that can boost your website's worth.
1. Website's Net Profit
A simple formula for calculating a website's selling price is how much profit does it make. So, the higher the net profit, the higher will be your site's worth.
And you can easily make more money without bringing in more visitors. For instance, if you have an eCommerce store, then you can add an exit-intent popup to boost conversions.
You can also optimize the placement of your call to actions (CTAs) based on how far your users scroll your website before leaving. If the average scroll depth is 45%, then you can place your CTAs before this to get more clicks and sales.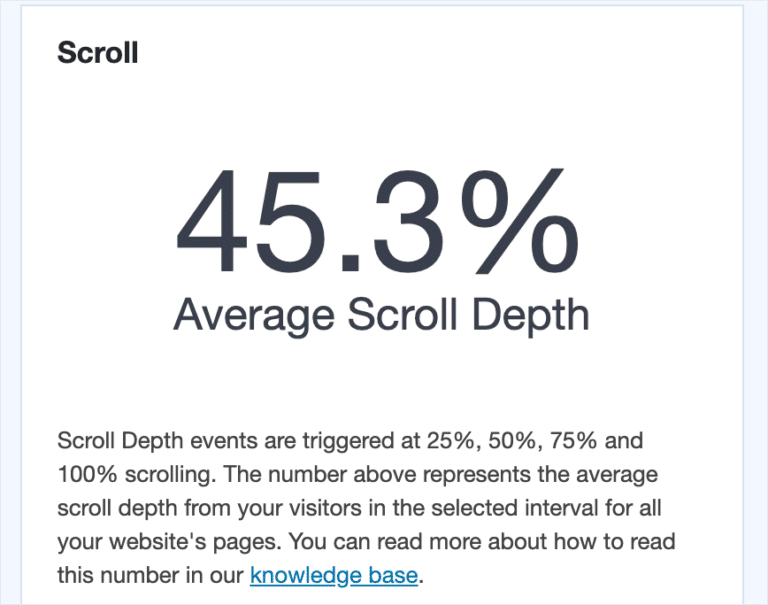 For a content-based website that uses affiliates marketing, you can track affiliate links and find your best performing affiliate. Then promote them more on your website to increase your profit.
You can check out these 18 ways to make more money from your existing traffic.
2. Number of Visitors
Besides profit, your website traffic also plays a huge role in determining your site's worth. That's because, higher the number of visitors you have on your website, higher is the opportunity to generate revenue and add to your net profit.
So, if you're planning on selling your website in the near future, then consider boosting your website traffic. And there are tons of ways of doing that.
For starters, you can look at your audiences' interest and create content that they like. You can also look at top-performing pages on your site to uncover popular topics.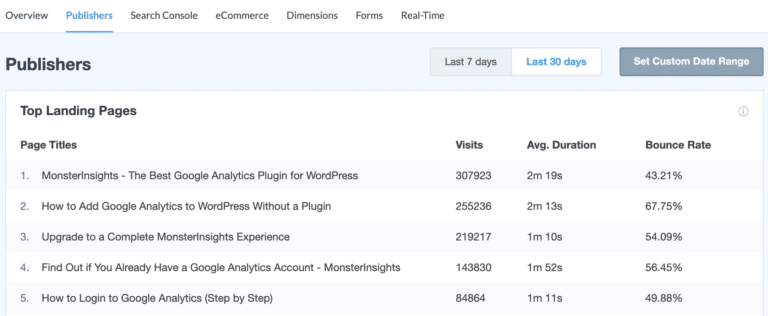 At times, repurposing your content can also do the trick. You can turn an existing blog post into an infographic or a video to attract new visitors.
For more ideas, check our post on 32 marketing hacks guaranteed to grow your traffic.
3. Domain Authority
One thing that makes your site stand out from the rest and gets you a higher valuation is its ability to rank higher on search engines.
And a simple way of judging that is through domain authority (DA). It's a metric that shows how well your website will rank on Google. Domain authority also shows the relevance of your site for a particular topic and industry.
Now, there are different ways you can increase your domain authority. For instance, getting high-quality backlinks can boost the trustworthiness and DA of your site.
Creating valuable content that's link-worthy can also boost your domain authority and expertise for a subject.
4. Number of Social Media Followers
Having a strong social media presence is another important factor that can help you get a better valuation for your website.
If you command a large audience on different social platforms, like Facebook, Instagram, YouTube, or Twitter, and regularly drive traffic from these sources, then chances are that you'll get a higher price for your website.
One of the ways of getting more followers is by running a giveaway on your WordPress site. You can award entry points for users by following you on different social networks.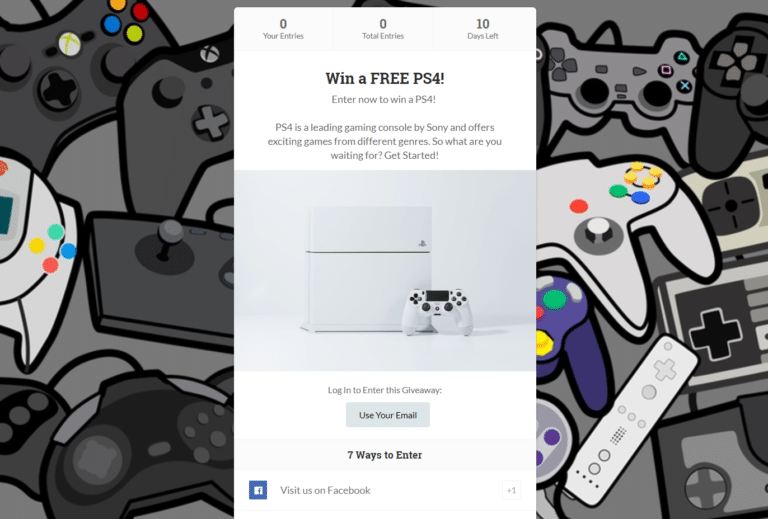 5. Email Subscribers
Just like social media, if you have an email list that adds value to your website, you can negotiate a higher value when selling your business.
Having an email list offers lots of benefits for your website. Emails allow you to build a relationship with your audience. And you can use then them to create targeted campaigns and get more conversions.
To get more subscribers, you can add a simple signup form on the most prominent places on your website, like sidebars.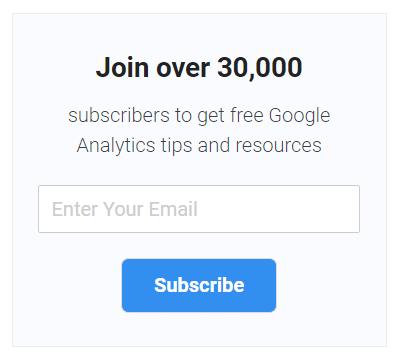 You can also try other techniques like showing an exit-intent popup or adding a countdown timer on your website to increase urgency.
Check out these highly effective ways to grow your email list.
6. Website Health
Another important factor to remember when selling your website is to check its overall health.
And by health we mean:
Is it mobile-friendly?
Does it have good page loading speeds?
Are there lots of broken links?
Does it have backlinks from spammy websites?
Are there any issues in crawling and indexing?
Does the site have other issues like 404 errors, 5xx server error, etc?
All these things aren't good for your site. So, how does website health affect your business's value?
For starters, you don't want to sell your website if it has a penalty or you'll risk losing a lot of its value. Also, presenting a site with bad links to potential buyers could result in lower offers.
This is where you should perform an audit of your website and use SEO plugins and tools that can help uncover toxic links on your website.
With that, you might be wondering, how do I find out how much is my website worth? Here's how…
How to Get a Fair Valuation for Your Website?
Now that you know what things can boost your site worth, let's look at how to get a fair valuation.
There are different tools and website value calculators that you can use to get an estimate about how much is your website worth. And some of these include:
GoDaddy – It's a complete tool for finding domain names and running a website. But you can use its free valuation feature called GoValue to find your site's worth.
Flippa – This is a popular platform for buying and selling businesses. You can get a valuation for your site using Flippa using its free 6-step process.
Empire Flippers – You can also use Empire Flippers to get a rough value about your website's worth. The process is super simple, and you'll get a quotation for your website in no time.
Would You Buy Your Own Site?
If you're still confused, then try to put yourself in the buyer's shoes and ask yourself: will you buy the website and how much would you pay for it?
By answering these questions, you'll uncover different issues on your site that need to be fixed, so you can get a better offer. It can even help in coming up with a figure you'd want by selling your site.
And that's it!
We hope you liked our article on how much is my website worth. You can also go check out our guide on the most important Google Analytics metrics every business should track.
Don't forget to follow us on Twitter and Facebook for more Google Analytics tips.