Do you sell digital products with Easy Digital Downloads? Do you want an easy way to get more data about how your customers are using your website? Customer journey tracking is exactly what you need.
With the MonsterInsights User Journey addon, you can quickly and easily set up customer journey tracking in just a couple clicks! Instantly start collecting data on exactly how your customers are navigating your site and making it through the purchase process.
In this article, we'll take a look at what you can gain by turning on customer journey tracking in Easy Digital Downloads and MonsterInsights, plus exactly how to get it set up.
How to Use Customer Journey Tracking in Easy Digital Downloads
If you think customer journey tracking sounds cool but you're not sure how it can actually help you improve your website, we'll clear that up for you right now.
If you set up the MonsterInsights User Journey addon in WordPress with Easy Digital Downloads, here's an example of the User Journey box that'll appear on each Orders page: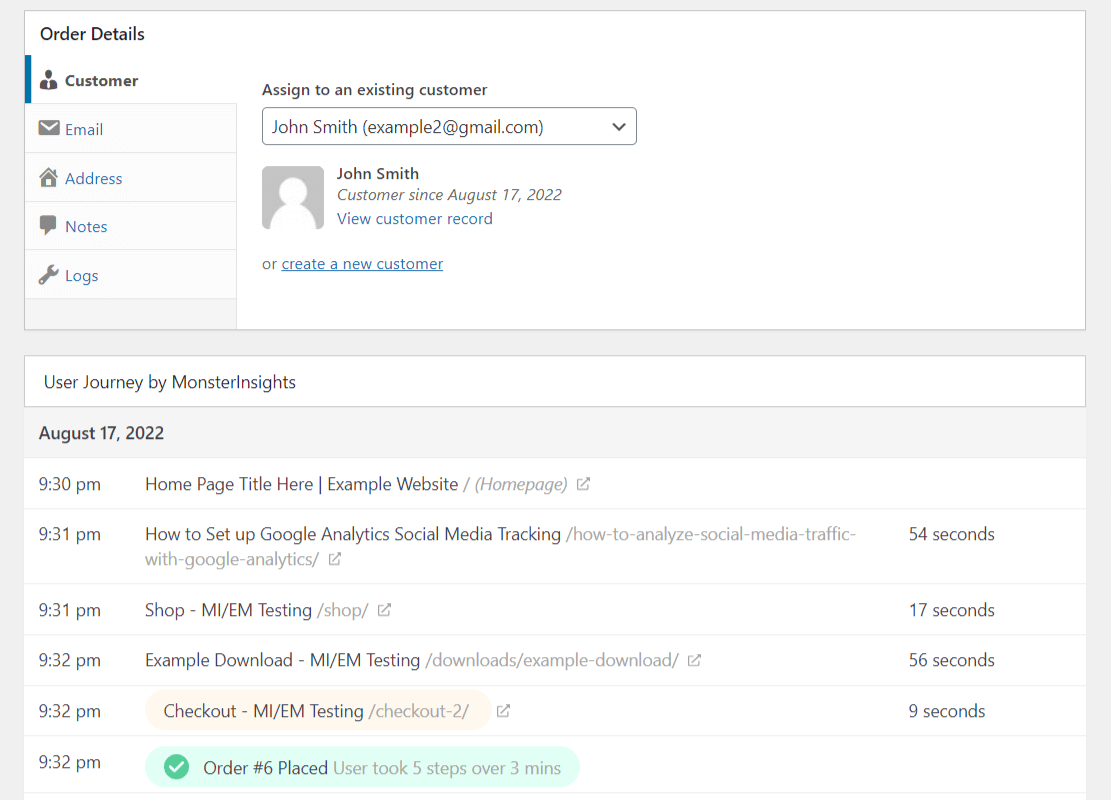 So, in our example, you can see that the customer landed on the home page, navigated to a blog post, then opened the shop page, checked out our example download, and went through checkout. The user took 5 steps and just over 3 minutes to make it from the home page to the final purchase confirmation.
How can you use this data to help you improve your store? Here are a few ideas:
How do your users flow between different products? Are they using the back button, or maybe clicking on related products? Use this data to help you create a better flow with links to top products or other ways to navigate products.
If users land on a blog post, where are they going from there to make it to purchase? Use this information to decide if your blog content is helpful.
Are users who end up converting spending a while on a certain page, reading it all? Now you know that page is performing well.
Are customers spending more than a minute or two in checkout? You might need to refine that process.
If a user took a couple days to check out, what made them come back? Which page did they land on when they returned?
Tutorial: Set up User Journey Tracking in Easy Digital Downloads
Ready to set up user journey tracking to get deeper insights about your customers? Let's get started.
Step 1: Download and Install MonsterInsights
MonsterInsights is the best Google Analytics plugin for WordPress. It allows you to easily connect your WordPress site with Google Analytics so you can view all the data that matters most right in your WordPress dashboard.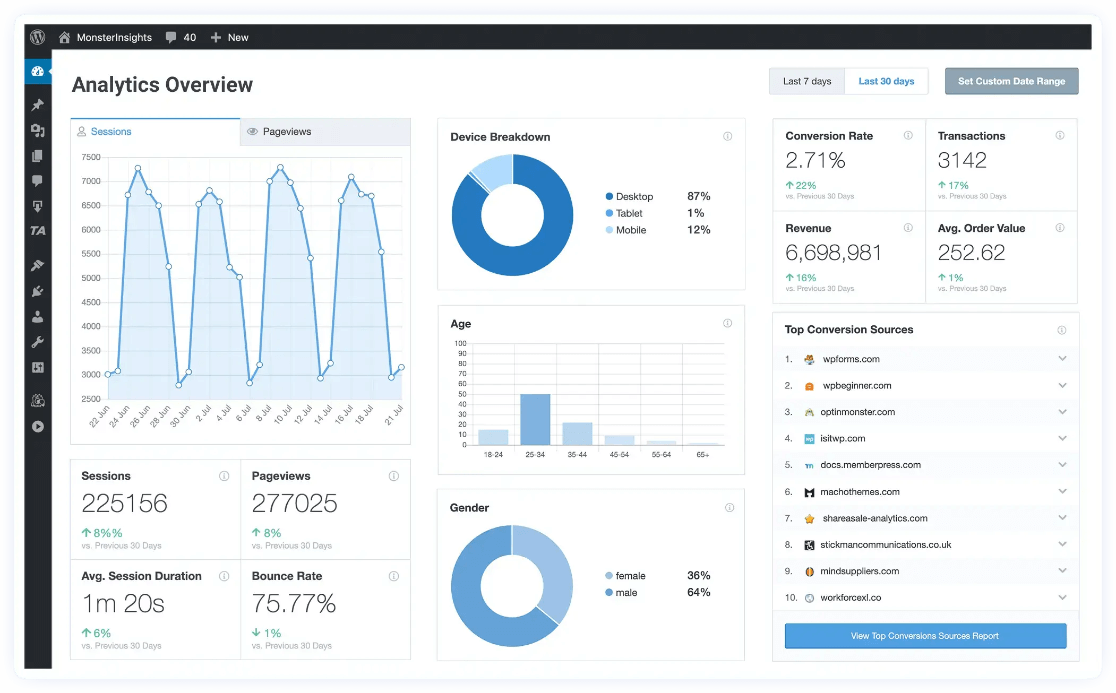 Plus, with the click of a button, you can set up sophisticated tracking features such as event tracking, eCommerce tracking, form tracking, custom dimension tracking, outbound link tracking, and more.
To get started, download MonsterInsights at the Pro level.
Then, download the ZIP files from your account area under the Downloads tab.


Next, upload the plugin to your WordPress website. You can do that by going to Plugins » Add New » Upload Plugins and clicking the Install Now button.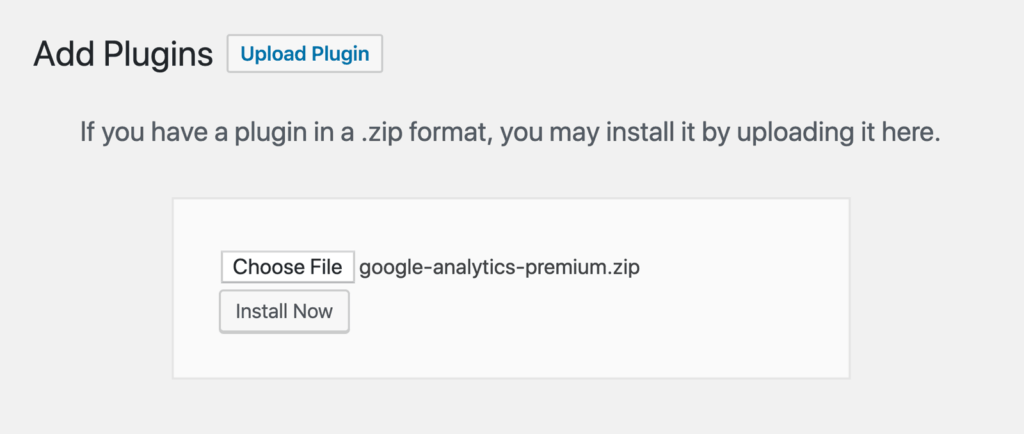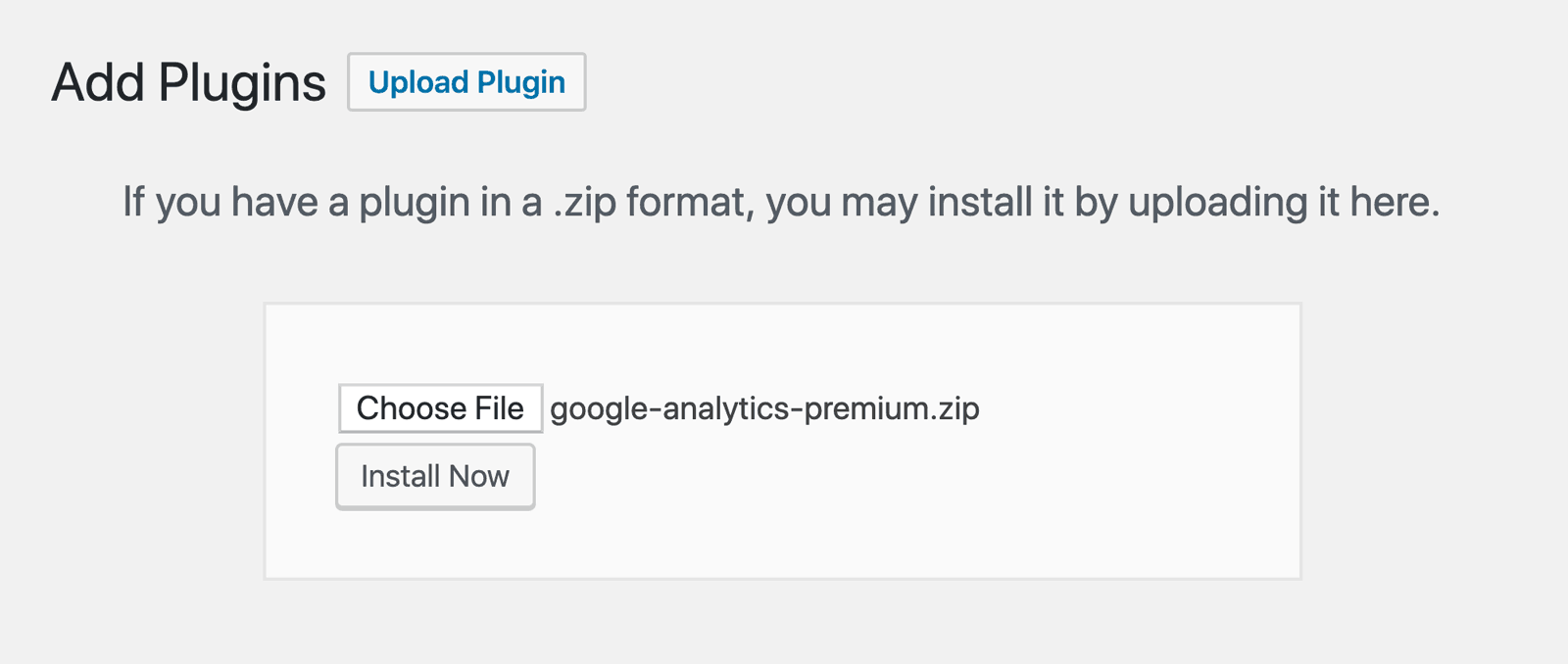 After that, click the Activate Plugin button.

Now, you'll need to connect Google Analytics to your WordPress website. Using MonsterInsights, it's easy. Just follow the steps in its setup wizard and the plugin will add Google Analytics to your site without the need to edit code.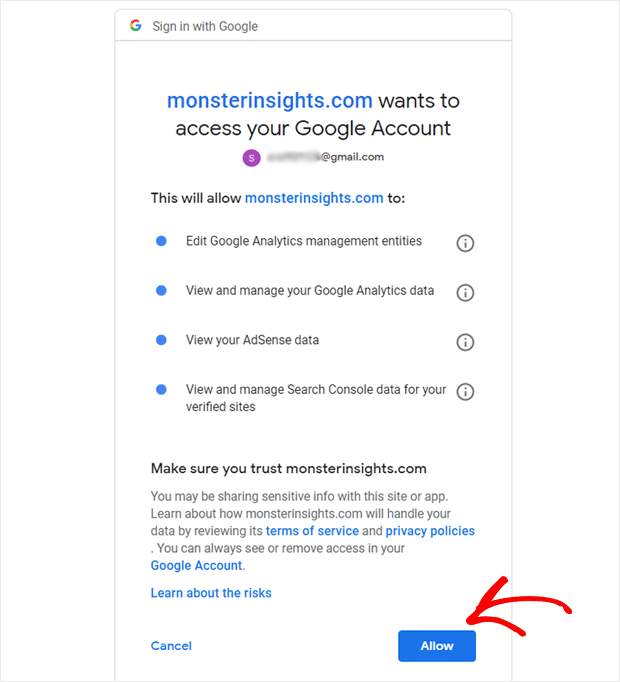 For help getting started, you can read our step-by-step guide on how to properly set up Google Analytics and MonsterInsights.
Step 2: Install the eCommerce Addon
Next, go to Insights » Addons and click Install under the MonsterInsights eCommerce addon.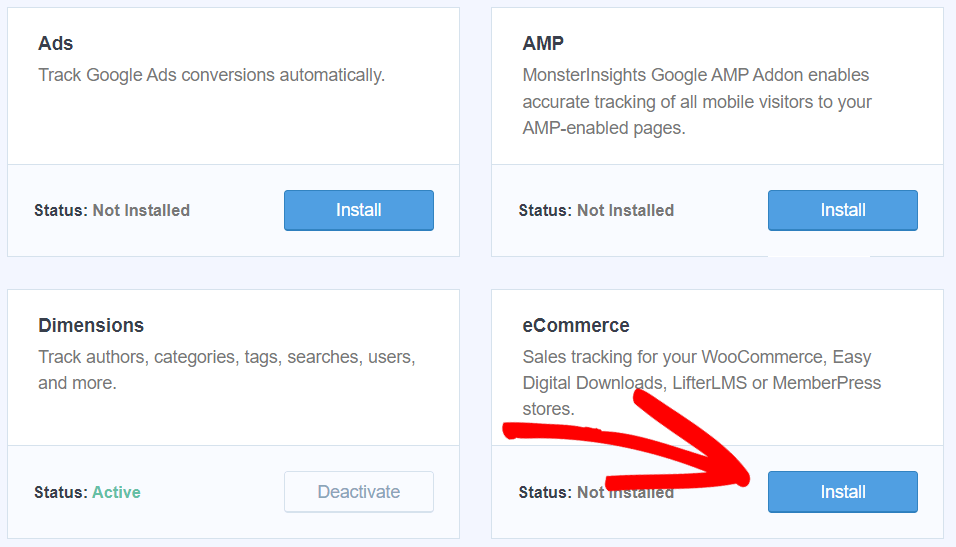 You now have eCommerce tracking all set up and ready to go.
Step 3: Install the User Journey Addon
Also on the Insights » Addons page, you'll find the User Journey addon. Click the Install button to install it.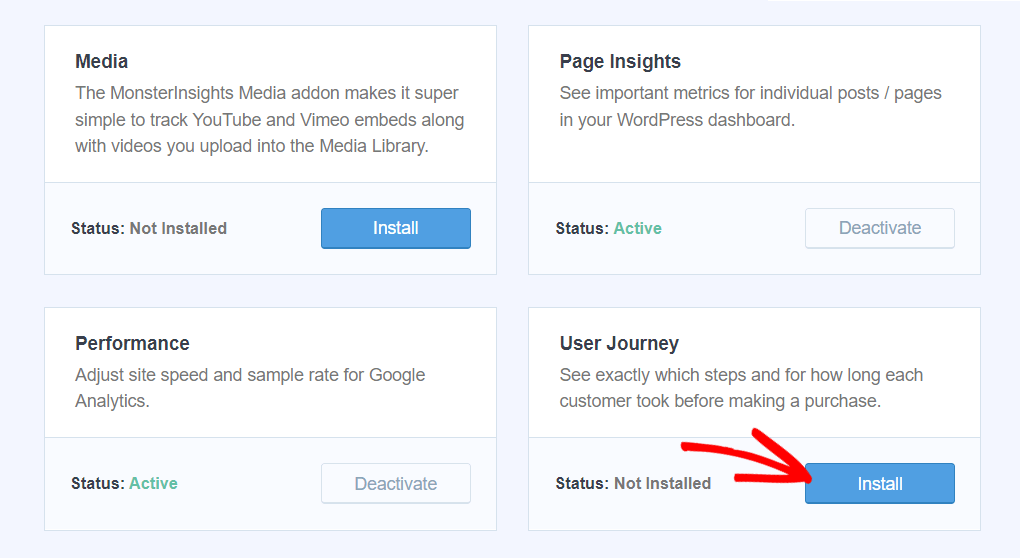 That it! The User Journey addon is set up and ready to track your users.
Step 4: Find User Journey Reports in WordPress
Once you get an order with the User Journey addon active, open your WordPress dashboard and navigate to Insights » User Journey in your sidebar. There, you'll find a report with not only each of your purchases, but you'll also see any UTM parameters attributed to the sales, the order total, and how many steps the purchase took.

To find the detailed reports for each transaction, head to Downloads » Orders in Easy Digital Downloads, or click on one of the transactions in the MonsterInsights report.
Then, click into an order:

Now, scroll down the page until you find the User Journey by MonsterInsights box: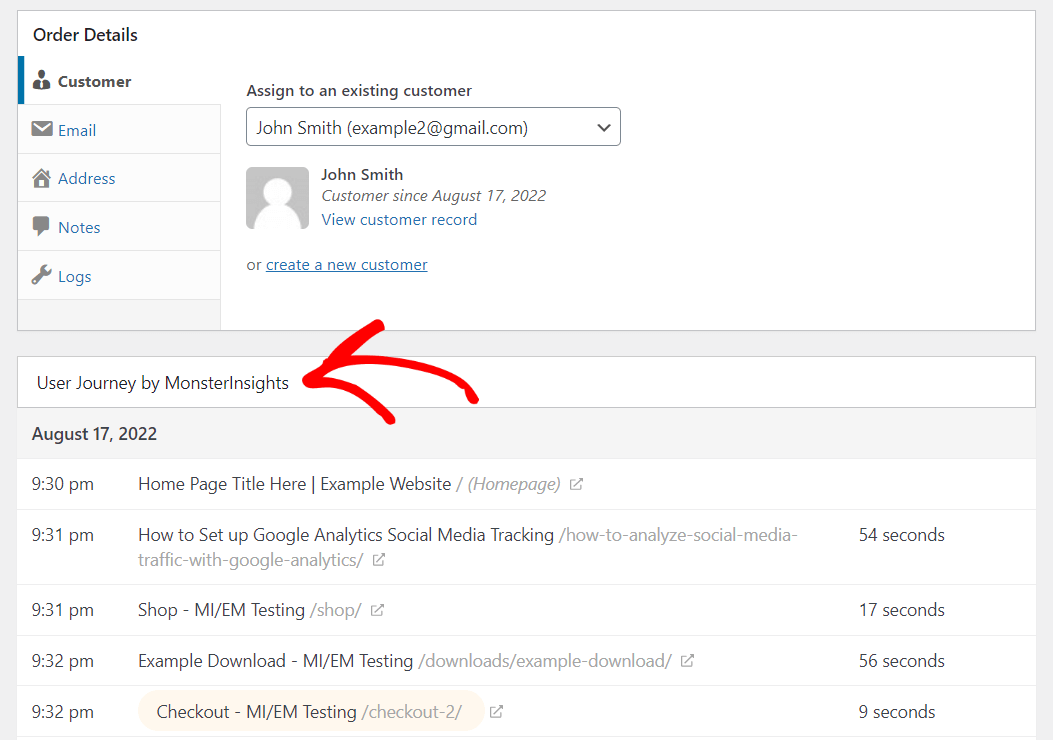 That's it! Now you know how to turn on customer journey tracking in Easy Digital Downloads and find your reports.
If you found this tutorial helpful, you might also like 9 Top eCommerce Metrics & KPIs to Track in Google Analytics 4.
Not using MonsterInsights yet? What are you waiting for?
And don't forget to follow us on Twitter, Facebook and YouTube for more helpful tutorials, reviews, and Google Analytics tips.