Looking for the best WordPress banner plugins for your website?
Whether you need email capture/conversion popup banners, notification banners, or ad banners, we've gathered the best WordPress banner plugins for all of your banner needs.
Let's dive in!
What Types of Banner Plugins Are There?
There are three types of WordPress banner plugins that we'll go over in this list:
Email capture and conversion popup banners
Notification banners
Ad banners
Each type of banner is unique, and we have a list of the best plugins for each type.
Email Capture and Conversion Popup Banners
What are email capture and conversion popup banners? These types of banners are meant to help you increase your conversion rate by gathering email addresses or reminding visitors about deals and offers. They might be embedded on a page all the time or pop up at just the right moment.
The best email capture and conversion popup banner plugins are:
OptinMonster is the most powerful popup, email subscription, and banner plugin in the market. It works with just about any website, but their WordPress plugin makes building banners to get more email signups and conversions easy.
With OptinMonster, you can easily build beautiful, optimized popups or embedded banners and use them to collect emails, promote sales, and more.
The plugin helps you create a whole list of different types of campaigns, including lightbox popups, full-screen welcome mats, slide-in scroll boxes, floating banner bars, and more. You can also add countdown timers to any popup or banner to create a sense of urgency. They have dozens of templates you can choose from to get started, and their drag-and-drop builder makes customizing your banner super easy.
Whether you want a banner that's always shown on your site or one that pops up at a certain place or time, OptinMonster has the display options you need.
That includes their Exit-Intent technology, which lets you show a targeted campaign at the exact moment your visitors are about to leave. Use this technology to convert your visitors who are about to leave into subscribers or purchasers.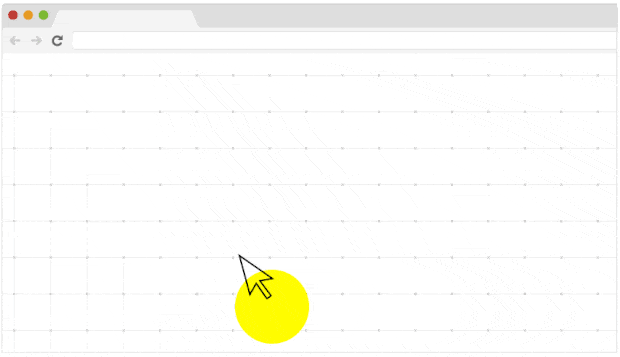 OptinMonster has tons of integrations too, including Constant Contact, Easy Digital Downloads, Mailchimp, WooCommerce, Brevo, Campaign Monitor, Google Analytics, and more.
If you're serious about growing your email list and converting more visitors with an awesome banner plugin, OptinMonster is really the best plugin for the job.
Pricing: Starting from $9 / month for the Basic plan.
Get started with OptinMonster today!
Thrive Leads is a great email subscription and banner plugin for WordPress website owners who want to grow their email lists. Like OptinMonster, Thrive Leads can be used to create different types of email opt-in forms in lightbox popups, inline forms (embedded in your content), notification banners, welcome mats, slide-ins, and more.
Thrive Leads can trigger your popups or banners at different times, like:
When the visitor is about to exit
When the visitor has scrolled a certain percentage down the page
Right away on page load
You can also trigger different forms within your WordPress banner depending on the category, page, or other content the visitor is viewing.
Thrive Leads can be purchased as part of the Thrive Suite of plugins, which is a set of incredibly useful plugins that you can use to build quizzes, optimize and a/b test your landing pages, build new pages, display testimonials, and much more.
Or, if you're just looking for the banner plugin, you can buy Thrive Leads on its own.
Pricing: Get Thrive Suite for $299 for a year, or get Thrive Leads on its own for $99 for a year.
Get started with Thrive Leads today!
HubSpot WordPress Plugin is a set of tools from HubSpot that are designed to work together to help you achieve your marketing goals. With the plugin, you get:
Forms that can be added in popups or banners
CRM
Email marketing
Analytics
Together, these tools can help you create a marketing funnel on your website that really works. Capture leads with your banner form, sync them automatically in your CRM, send them an automated welcome email, and answer any questions they might have live on your site.
The best part is,  you can start using the plugin for free!
Pricing: The HubSpot WordPress plugin is free to get started. Paid plans start from $45 per month.
Get started with HubSpot today!
Notification Banner Plugins
What are WordPress notification banner plugins? These types of plugins allow you to create banners for your website that are for notification purposes. Use them to display a welcome message, let people know about a sale, or point out a certain piece of new content.
The best notification banner plugins are:
My Sticky Menu is a free WordPress banner plugin that will add a floating notification banner or sticky menu to your website.
So, if you want a header menu that will stick to the top of your website as your user scrolls, or a banner to welcome visitors to your site and let them know about a sale or or other notification, My Sticky Menu is a good pick.
Want to capture email addresses? You can add a form box in your welcome banner to collect names and email addresses and grow your email list.
Some of My Sticky Menu's features include:
Super simple to set up
Sticky banner includes a customizable button
Multi-language support
Customizable colors and fonts
Add an attention effect to your button
Pricing: My Sticky Menu is free.
Get started with My Sticky Menu today!
Hello Bar is a WordPress banner plugin with some pretty awesome features, including welcome banners, slide-ins, page takeovers, and modals.
With Hello Bar, you can add a simple welcome banner with a callout, or you can get more advanced with an email capture popup. Use their templates to get started quickly with a design.
There are also some smart targeting features that you can use to make your messages pop up on different pages, to people in different geographic locations, and more.
Some of Hello Bar's features include:
Floating alert messages
Sliders that rotate through content
Full-screen takeovers
100s of pre-built themes
Super customizable
Pricing: Hello Bar is free up to 5,000 popup views, then starts at $29/month for more features.
Get started with Hello Bar today!
Simple Banner is exactly what it sounds like — a super simple banner plugin for your WordPress site.
Just choose your colors, type in your message, and publish. It's that easy! You can add links to your message, and if you're a developer, you can add your own CSS.
Some of Simple Banner's features include:
Choose your background color
Choose your text and link text colors
Add links to your message
Add your own CSS
Preview your message before saving it
Pricing: Simple Banner is free.
Get started with Simple Banner today!
Ad Banner Plugins
What are WordPress ad banner plugins? These types of plugins are primarily for publishers who want to monetize their websites. They're ad management plugins that can display banner ads wherever you want them to go on your site.
The best ad banner plugins are:
Advanced Ads is a great ad management plugin for WordPress to place ads from multiple different networks where you want them on your site. It works with Google AdSense and Google Ad Manager, and gives you a lot of different ad placement options.
You also get a lot of options about when to show your ads. For instance, you can show larger ads only on desktop, or choose to hide ads inside a membership area.
Some of Advanced Ads' features include:
Unlimited ads and ad placements
Schedule ads
A/B testing
Sell ad space
Tracking & reports
Pricing: Advanced Ads starts at 49 Euros (about $54) per year.
Get started with Advanced Ads today!
Ad Inserter is a free banner ad manager plugin for WordPress. It integrates with all the major ad networks including Google AdSense, Google Ad Manager, Amazon Native Shopping Ads, and more.
Ad Inserter includes tons of position options for inserting ads, including before or after posts, paragraphs, images, excerpts, and comments. Ads can also be placed above the header or inside the footer.
Some of Ad Inserter's features include:
Choose certain categories, tags, taxonomies, and more where ads don't show
Desktop/mobile device detection
Code generator for banners and placeholders
Insert header and footer code
Visual advert editor – create adverts from scratch
Manual insertion with widgets and shortcodes
Pricing: Ad Inserter is free.
Get started with Ad Inserter today!
AdSanity is another banner ad management plugin for WordPress that can help you show ads in different places on your website. The plugin was designed to be lightweight, so you get only the features you need by installing different addons.
Use AdSanity to place ads anywhere on your site using widgets, shortcodes, and template tags. You can also run both ad network ads and custom ads!
Some of AdSanity's features include:
Lightweight plugin
Graphical stats to easily understand how ads are doing
Set beginning and end dates for individual ads
Rotating ad widget
Custom ad sizes
Awesome support
Pricing: AdSanity starts at $59/year.
Get started with AdSanity today!
That's our list!
Now, are you properly tracking your website traffic? You can only understand how well your ads are doing when you can also see your traffic!
To  make sure you're getting the most out of Google Analytics, check out How to Track Website Traffic Using Google Analytics.
Not using MonsterInsights yet? What are you waiting for?
And don't forget to follow us on Twitter, Facebook and YouTube for more helpful Google Analytics tips.