Sometimes readers ask us if it's ok to use MonsterInsights Pro for free by getting a MonsterInsights license key nulled. "Nulled" WordPress plugins are pirated versions of premium products, and it can be tempting to get all those premium features for free. However, we've seen that using nulled plugins can easily cause serious harm to your website and business. In this article, we'll explain the reasons why it's smart to avoid MonsterInsights Pro nulled.
What Is a Nulled WordPress Plugin?
Nulled WordPress plugins are pirated copies of paid plugins. They are mostly distributed unethically through different channels over the internet.
People who distribute nulled tools and software often argue that it's ok to copy and give away cracked versions, as WordPress and its plugins and themes are licensed under General Public License (GLP).
While that's true, using pirated plugins comes at a huge cost.
Small businesses lose money when you use nulled tools. And most importantly, it compromises your website's security and integrity. One of the most common reasons why websites get hacked is because they use pirated versions of a theme or a plugin.
Why Should You Avoid MonsterInsights Pro Nulled?
If you're a small business owner and just started to build your website, you'll be looking to keep your costs low. However, that's not a reason to try a MonsterInsights license crack, since it can actually cost you more in the end.
Here are some reasons to avoid using MonsterInsights license key nulled.
1. Your Site's Security Is at Risk
Using MonsterInsights Pro nulled can have a negative impact on your WordPress website's security. The cracked version is extremely dangerous as it can contain malware.
If the malicious code spreads throughout the website, it can hide in multiple files and make it very difficult to find and fix it.
Malware can also lead to hacking attacks on your website. You could lose your sensitive data and website access.
And worst of all, your website could get a penalty from search engines for spreading malware. As a result, your site would get de-indexed, which means it's removed from search results, and your website traffic will drop to zero.
2. Your Private Data Can Be Accessed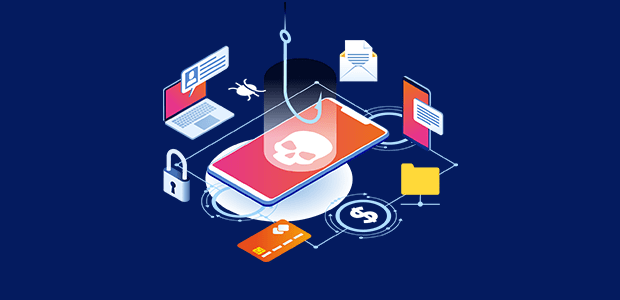 Websites that offer MonsterInsights license key free can contain hidden codes that steal private information from your website.
It could steal stored data of your customers like usernames, passwords, and email addresses. And in the case of an eCommerce store or a membership website, user's data is that much more important to protect.
If the malicious code can get its hands on such sensitive information from your website, it could display the data on the dark web for other hackers and criminals to use.
Detecting such hacks is very difficult. You may not even suspect anything is wrong since your website will be working perfectly. That's why it's important to avoid MonsterInsights Pro nulled. By the time you realize something's wrong, it could be too late to save your website.
3. You Could Be Blacklisted From Search Results
If you get access to MonsterInsights license key free and download a pirated copy of the plugin, you could risk losing your search engine rankings.
A nulled version of MonsterInsights Pro can add spam and hidden links to your website. It may even redirect your website visitors to other dangerous websites.
It's very hard to detect these activities. You may not even notice it because if you're logged in, it's likely you won't be redirected. However, search engines are quick to notice spam links and redirections.
As a result, search engines like Google can penalize your site, de-index it, and drop your SEO rankings. It would take you months or maybe years to recover your site. A simple solution to this problem is to avoid cracked versions of MonsterInsights Pro.
4. You Don't Get Professional Tech Support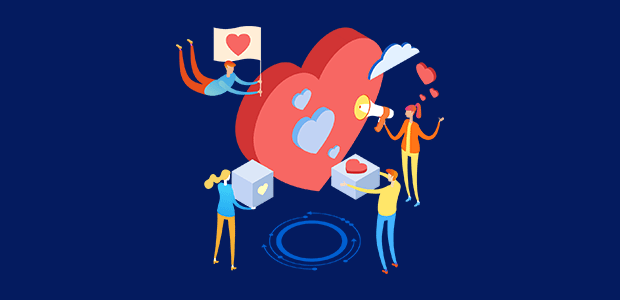 No matter how experienced you are with WordPress, you'll need good support and detailed documentation at some point to get most out of the plugin.
Premium plugin companies spend countless hours developing their products. They even hire technical support agents to answer user queries. And they invest in creating documentation and tutorials to help users.
But if you're using nulled MonsterInsights Pro, then sadly you're on your own. Developers of MonsterInsights Pro crack won't provide any support. They may not even respond to your queries.
5. You Won't Get Software Updates
Another issue in using MonsterInsights Pro nulled is that you won't get regular updates for your plugin. Since it doesn't have a valid license key, you won't get security patches, bug fixes, or new features.
Using out of date plugins leave your website vulnerable and insecure. You may start to face different bugs on your website. And hackers can exploit an outdated plugin to steal information or inject malware.
If your nulled MonsterInsights Pro plugin can't be updated, you may notice your site begin to misbehave and even crash on occasions.
6. You Won't Get Access to New Features
Along with regular updates, nulled versions of MonsterInsights Pro don't get new features. A premium plugin adds new features and technology for its users.
But cracked software and tools don't have access to the latest features. That's because MonsterInsights license key nulled, which means the plugin doesn't get automatic updates.
And without an up to date plugin, you'll be stuck using an older version with incompatible features. So, it's important not to use nulled versions of MonsterInsights, instead use a licensed version to get the latest features.
7. Your Unethical Use Will Discourage Innovation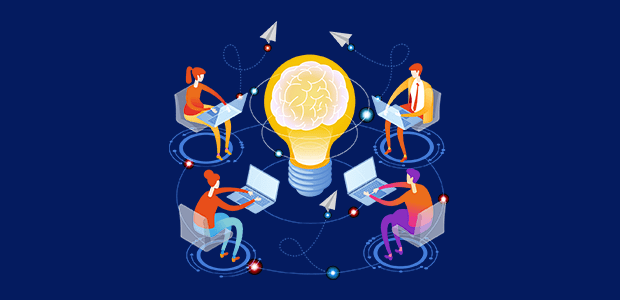 By using a pirated plugin, you're taking away money from someone's hard work and talent. A tiny piece of nulled software discourages developers from innovating new technology, which could benefit many users.
Developers spend a lot of time writing code for their plugins. Not only that, but they also create documentation, maintain a website for their tool, hire support staff, and spend money running their business.
But with nulled software, their business gets hurt, and they end up losing money. That's why, if you pay for a plugin or software, you encourage a developer to keep innovating and coming up with new solutions.
Now that you know the reasons to avoid using MonsterInsights Pro nulled, let's take a look at how you can get MonsterInsights for free.
How to Get MonsterInsights for Free?
We want all our users to use MonsterInsights risk-free and not put their websites at risk by using MonsterInsights Pro nulled version.
That said, we do understand that running a business can add up costs and it's tough to purchase a premium version.
So, to help you out, we've made MonsterInsights Lite.
You can effortlessly track sales and traffic straight from your WordPress dashboard using MonsterInsights for absolutely free. And with just a few clicks, connect your Google Analytics without any coding.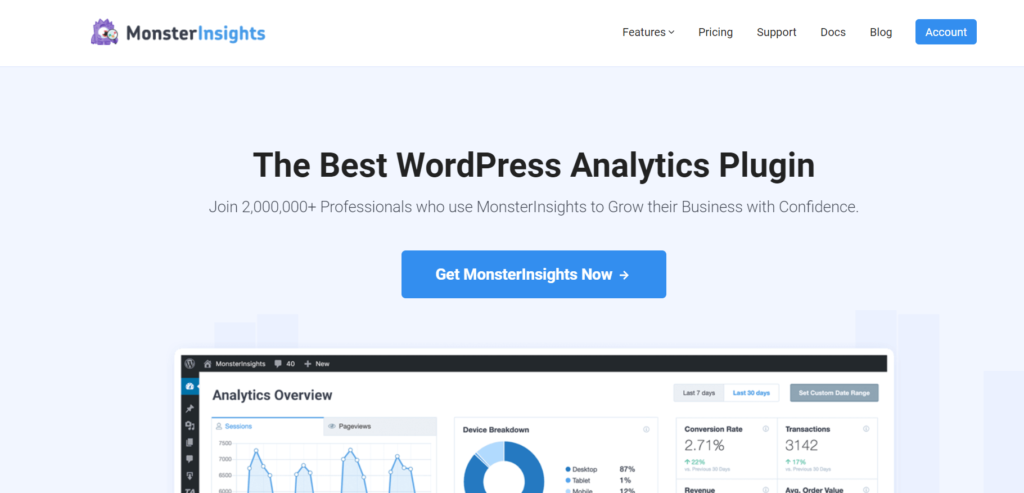 But if you want more features like eCommerce reports, forms conversion tracking, author tracking, adding category tags, and more. Then we recommend you use MonsterInsights Pro.
You also get priority support, along with documentation and tutorials to set up and use the plugin. All your purchases are protected by 100% no-risk money-back guarantee. This means that if you don't like MonsterInsights or change your mind in the first 14 days, you'll a 100% refund, no questions asked.
And that's it.
We hope you liked our articles in 7 reasons to avoid MonsterInsights Pro nulled. You can also check out our guide on how to properly set up Google Analytics in WordPress.
Don't forget to follow us on Facebook and Twitter for more tips and guides about Google Analytics.