Do you want to make contact forms that convert well and help you get more business online?
Creating website forms can seem difficult for non-technical people, but a good form builder tool can make it completely easy.
So if you're wondering if you should buy WPForms, you're in the right place.
In this article, we'll walk you through our WPForms review to help you decide if it's the right fit for your small business website.
What Is WPForms?
WPForms is a WordPress plugin that's extremely beginner-friendly. You can use it to build contact forms on your site, and some of the things you can do with the plugin are pretty amazing.
What makes it the best WordPress form plugin is that you can make changes to forms in just a few clicks, meaning you don't have to pay a web developer to build your website for you.
The visual builder lets you make not only contact forms but also:
Email Subscription Forms
Payment/Order Forms
Surveys
…and tons of other types of online forms.
What's really impressive is that WPForms gives small business owners the power to build and maintain their own website forms without knowing how to code.
WPForms Review: Why You Should Buy It
We've found tons of amazing ways to use WPForms easily, so we believe WPForms Pro is the best form builder money can buy. And, we've covered some of our favorite features below to show you how you can use them to grow your business.
1. Easy for Beginners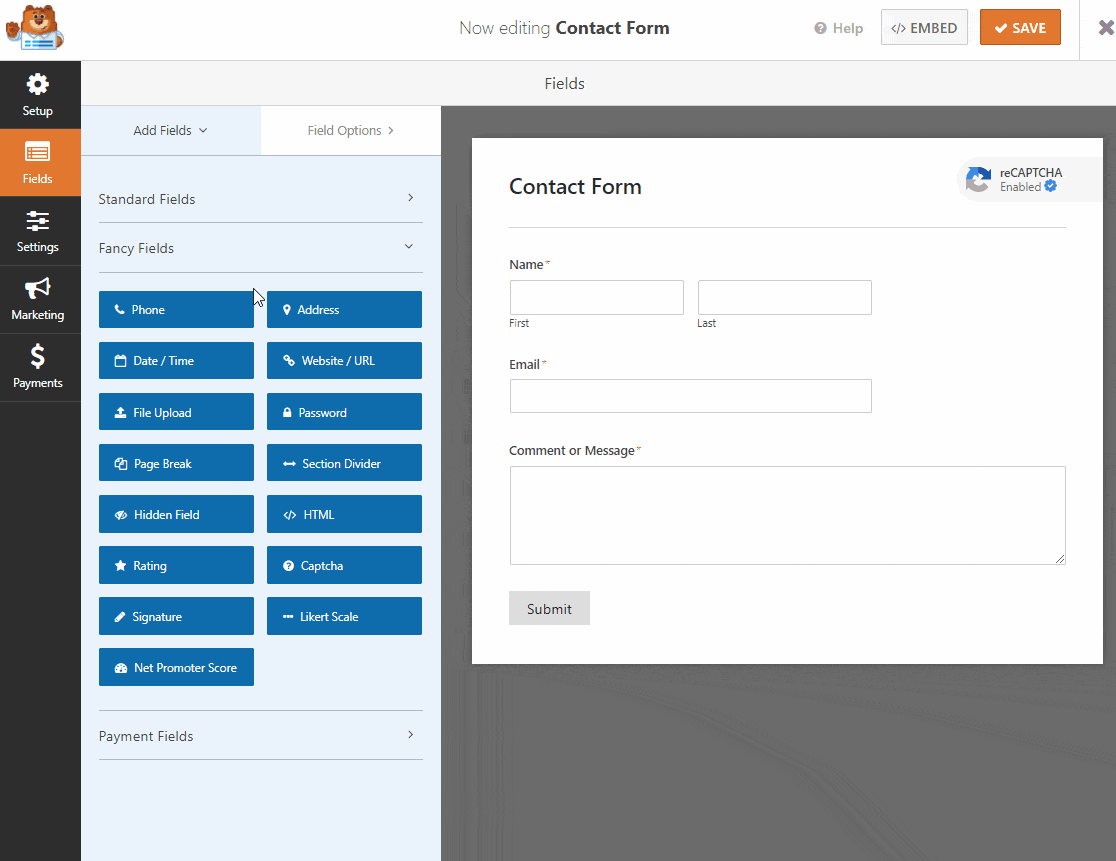 WPForms offers an extremely easy-to-use visual builder that lets you simply drag and drop the fields you want onto your forms.
It's a popular plugin for many reasons, but one of the main reasons is how easy it is to use. WPForms makes building forms simple for beginners, so they can make them on their own websites without having to pay someone else to do it.
2. Offers Templates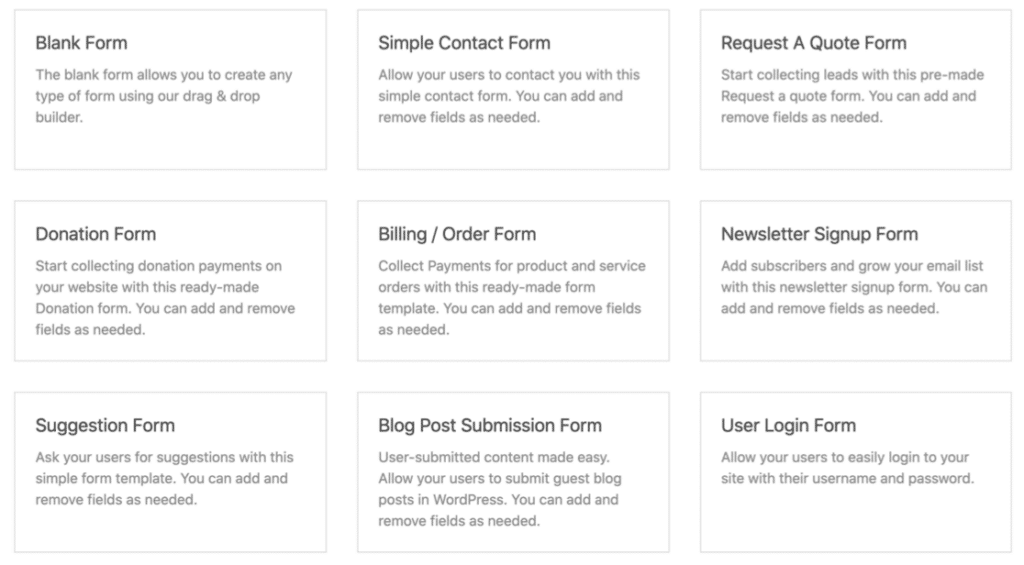 There are over 100+ templates to choose from with WPForms Pro.
There are so many pre-built templates, anyone of any skill level can create forms with WPForms. This is because you'll never have to build a form from scratch, making it so easy to create all the forms you'll need for a successful website.
3. Create Beautiful Conversational Forms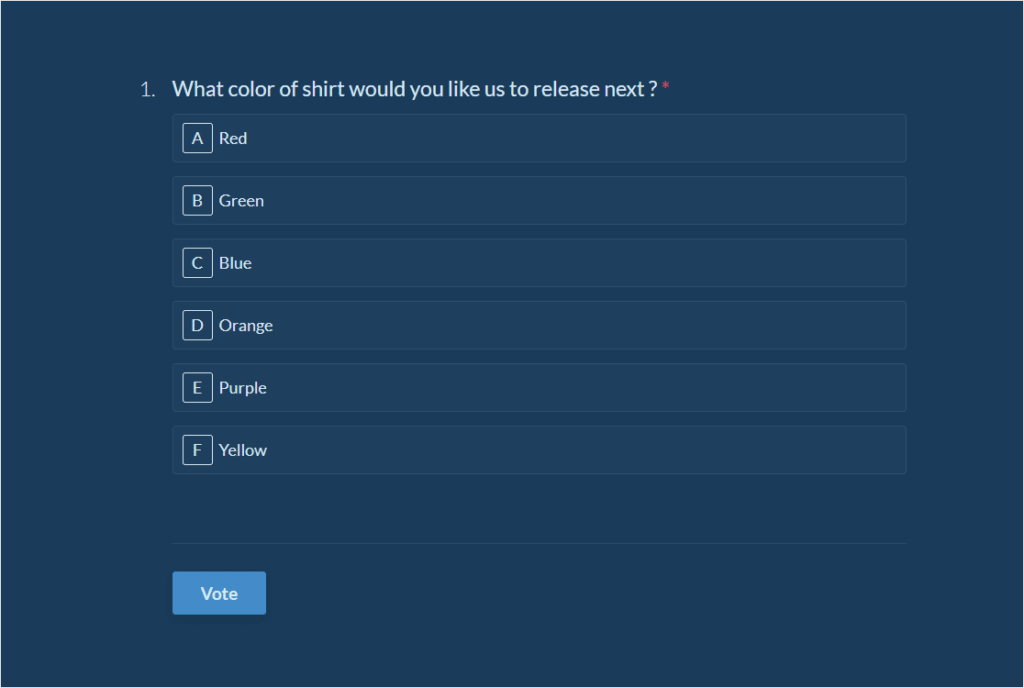 One of the most popular and effective features of WPForms Pro is the Conversational Forms tool.
It lets you tap into the power of conversational marketing by turning simple forms into interactive ones. These stunning forms have high-conversion rates because they act as a face-to-face conversation, and people tend to finish these forms much more than non-conversational forms.
4. Form Landing Pages
You can use WPForms as a landing page plugin with the Form Pages addon. With just a click, you can turn your forms into distraction-free landing pages. It can take your forms to a whole new level.
This can help skyrocket your conversion rates and make sure people don't get distracted by anything else on your website.
5. Visitor Tracking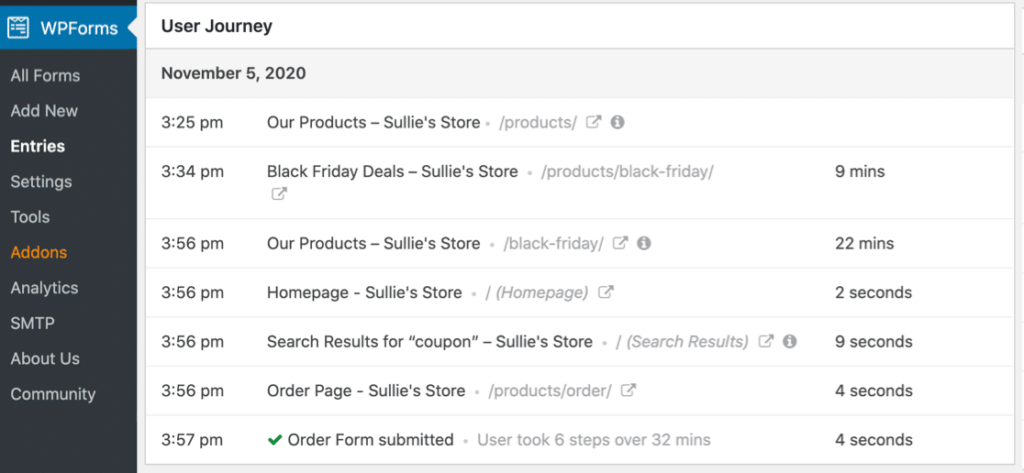 If you're curious where people are on your site before they fill out forms, you'll want to check out the User Journey addon from WPForms.
You can track Google Analytics metrics to see how your visitors get to your site, and then use this great visitor tracking tool on WPForms to see how visitors navigate your forms.
It opens up a huge world of insight where you can see what you need to work on or what's working really well to get people to fill out your forms.
6. Top-Rated Plugin
WPForms is one of the top-rated WordPress plugins of all time. It's in the top 10 most popular plugins for a good reason.
The reviews for WPForms on WordPress.org speak for themselves. There are thousands upon thousands of raving 5-star reviews. Users especially love how easy the plugin is to use and how great the support is.
7. Collect Leads From Abandoned Forms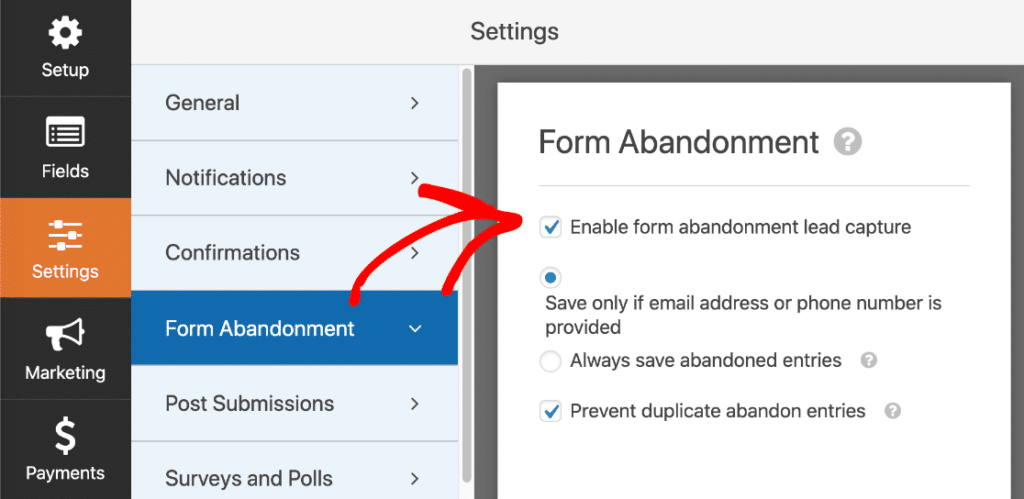 Capturing partial leads is one of our favorite things about WPForms.
With just 1 click, you can turn on the Form Abandonment tool. This collects and stores info that's been entered into your form but never gets submitted. And it's a fantastic way to get even more leads to help grow your email list.
8. 100% Responsive
WPForms lets you make beautiful forms that are completely responsive. Their mobile-ready design looks good on any device.
This is incredibly important for a small business website to be taken seriously. The last thing you want is to look unprofessional because you didn't realize your forms weren't compatible with mobile when over 53% of all web traffic comes from mobile devices.
9. Manage Submissions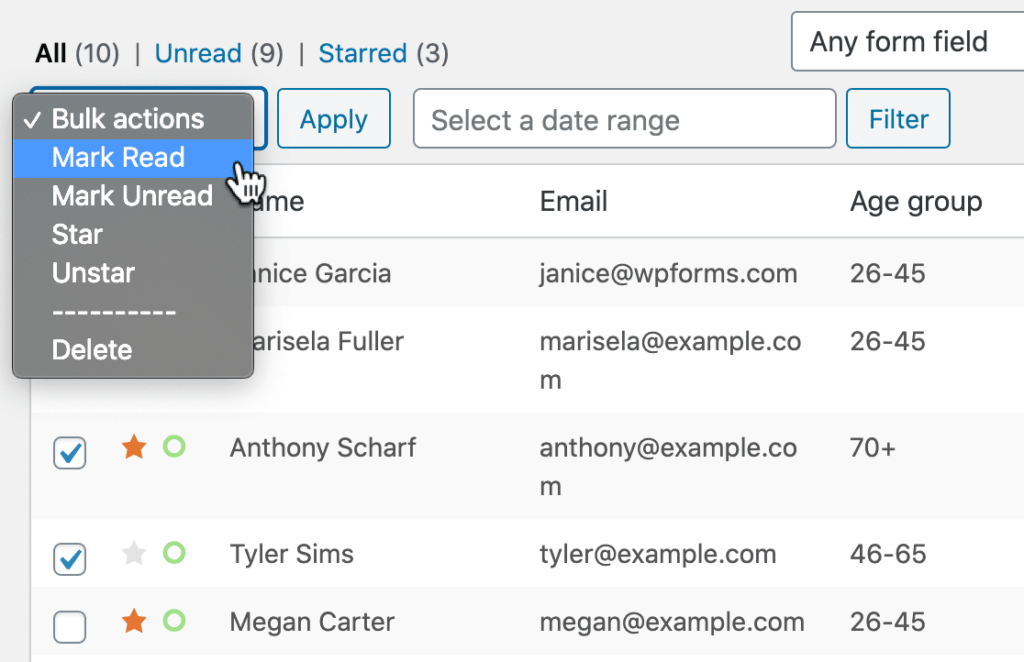 Another great feature of WPForms is entry management features. You can see all your entries in one place on your dashboard. Entries are easily accessible so that you can streamline your workflow.
Plus, you have a lot of control over your form entries. You can see if they've been read, edit the entries if you need to, and more.
10. Set Conditional Logic

You can hide and show fields with WPForms based on a user's previous answer using Conditional Logic.
Forms with conditional logic are fantastic. They look great, work well, and save people filling them out a ton of time, so they are more likely to complete the form.
It helps keep your forms looking short so that you can boost your conversion rate.
11. Great Email Marketing Integrations
One of the reasons WPForms is so popular is that you can sync so many different email marketing services to your forms with integrations.
With the WPForms plugin, you can automatically connect your forms with tons of the most popular email marketing providers like:
Mailchimp
AWeber
GetResponse
ActiveCampaign
Sendinblue
Campaign Monitor
And once you've connected your forms to your email marketing provider, you can easily automate processes on your website.
12. Accept File Uploads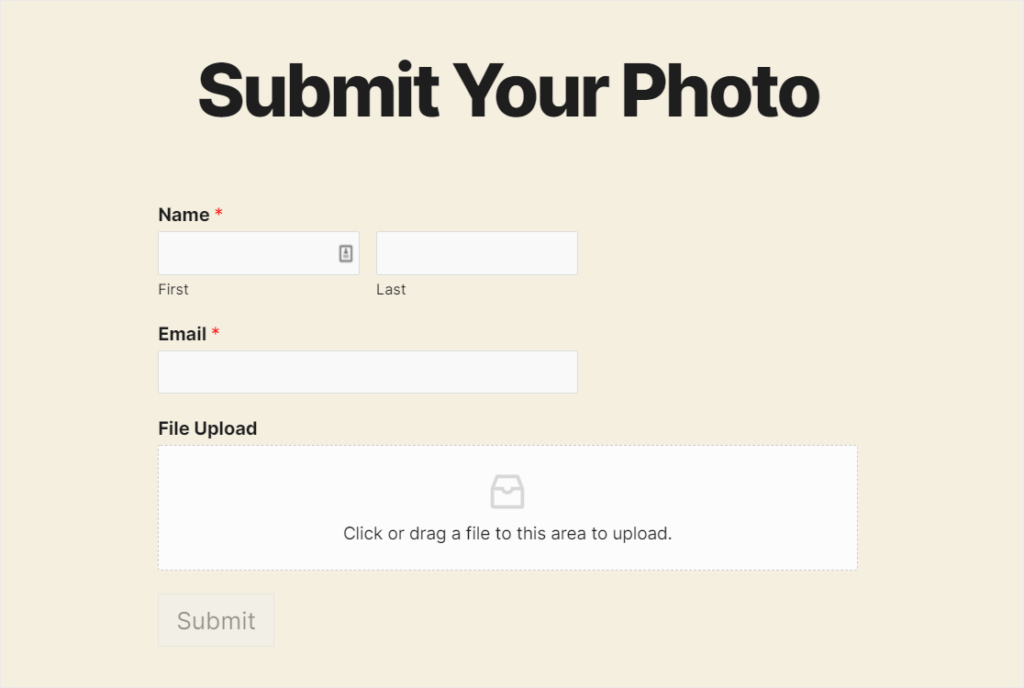 A good form builder should have the ability to accept file uploads. WPForms Pro lets you do just that.
You can simply drag the file upload field onto any form to turn it into a file upload form. This works great for all kinds of forms, like:
Maintenance request forms asking for images
Job application forms accepting resumes
Order forms that accept CSV file uploads for bulk orders
and more.
13. Create Unlimited Forms
Some online form builder tools let you use the features offered but limit how many forms you can have on your website.
But not WPForms. With every paid version of the plugin, even the most basic, you get access to unlimited forms on your site.
If you need to create forms on unlimited websites (for instance, if you're a web developer), you can get the Elite plan and use an absolutely unlimited amount of forms on an unlimited amount of websites. It's an incredible value.
14. Take Payments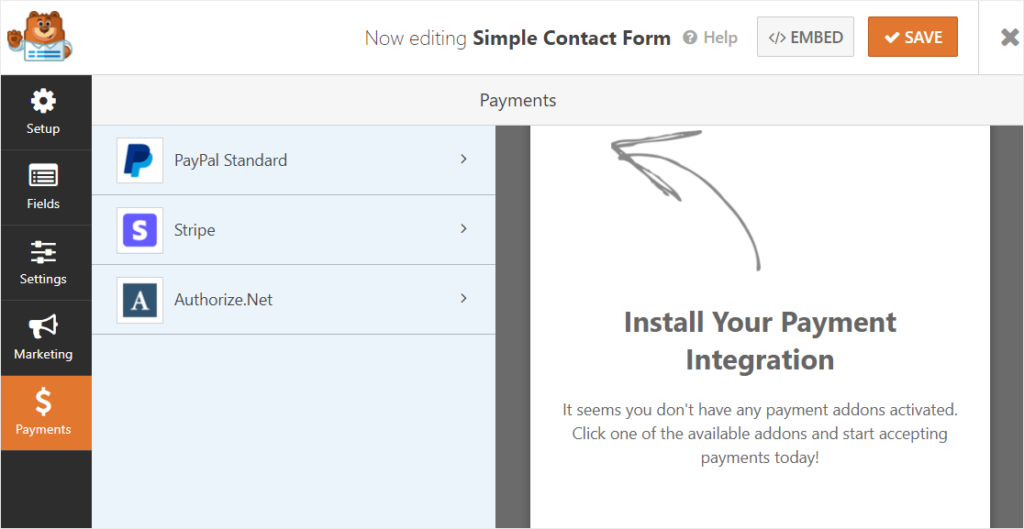 When you can accept payments online, you can really start to up your website revenue and make money online.
WPForms Pro makes it super simple to build order forms that integrate with PayPal and Stripe. And if you have the Elite plan, you can also connect your forms to Authorize.Net.
15. Accept Signatures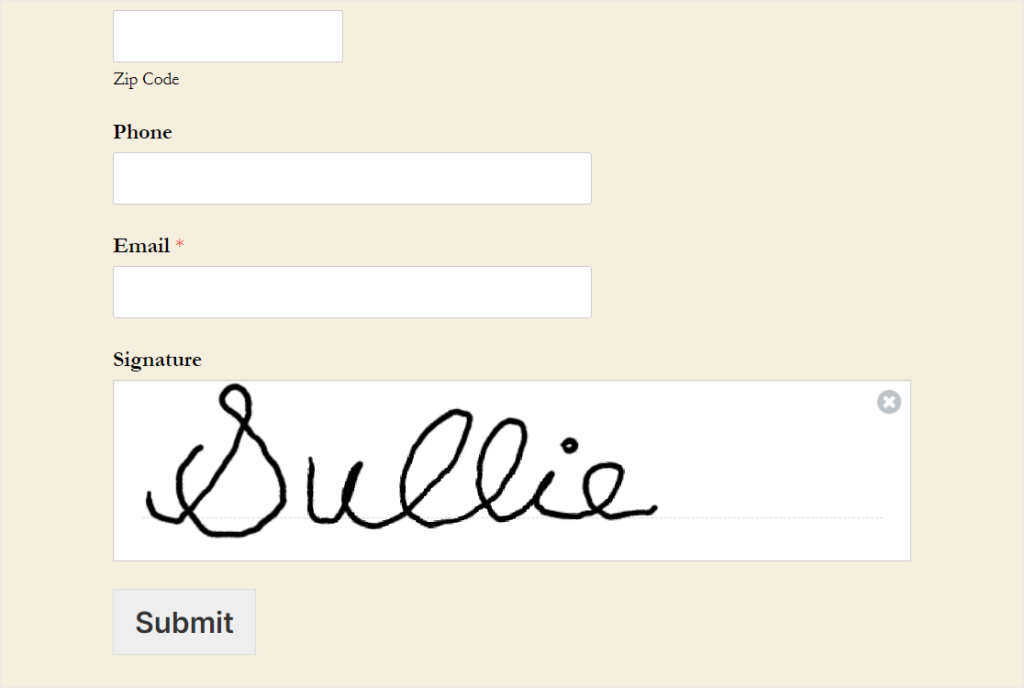 If you're collecting contracts online or anything that may require a signature, WPForms is a great pick for your form builder.
That's because it includes the ability to use eSignatures, so your users can sign their forms, and you can easily collect signatures.
16. Use Geolocation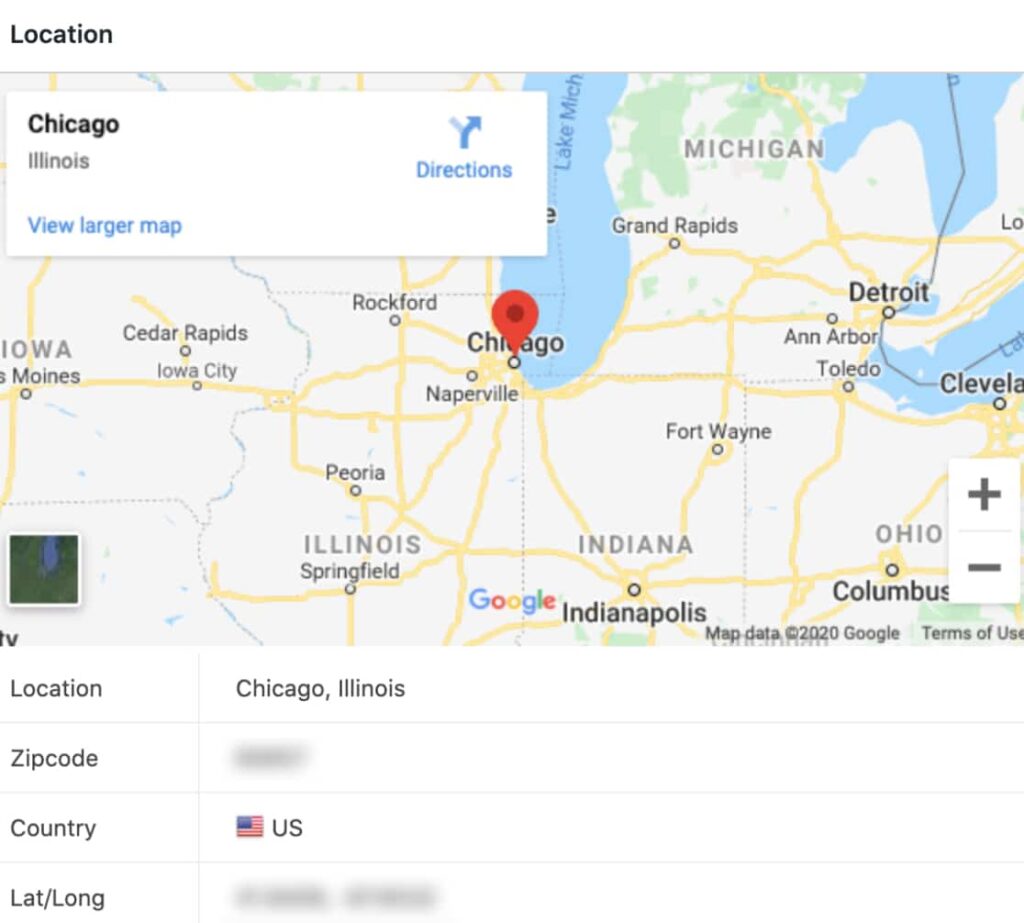 If you turn on the Geolocation feature in WPForms, your form entries will include your users' location.
Knowing where your leads and customers are located can help get an idea of how you can serve them better.
Check out our guide on how to use geomarketing to enhance conversions.
17. Create Surveys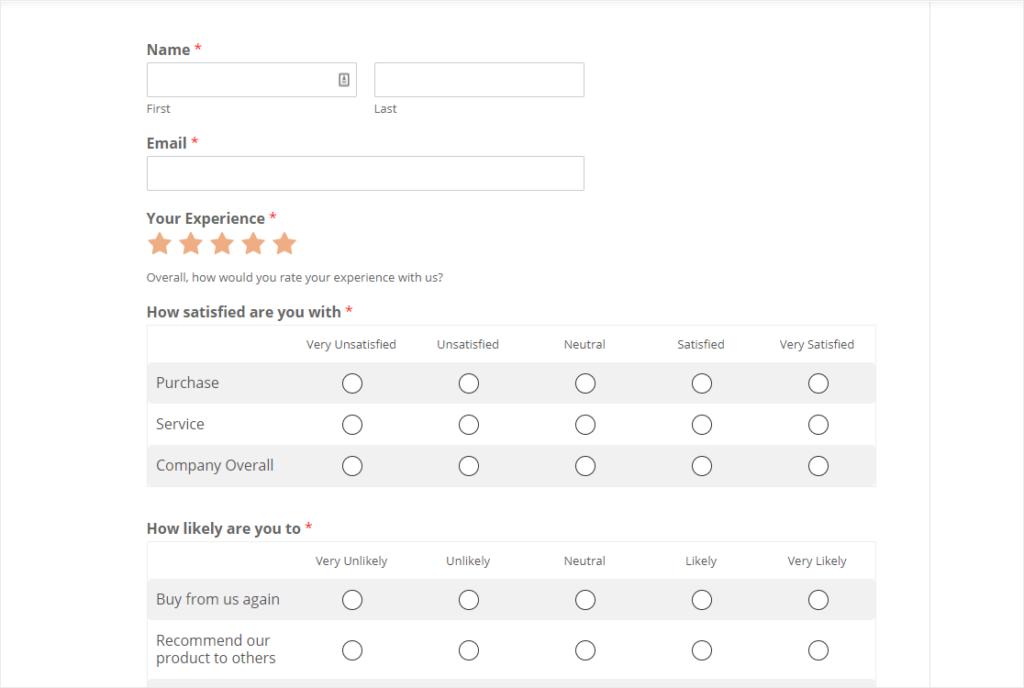 A huge benefit to WPForms is that you can build effective surveys and polls without paying an arm and a leg for separate online survey software.
That way, you can gather in-depth data on your customers and visitors with the same plugin to build your forms.
There's also a gorgeous reporting dashboard that lets you see and export your collected data, right in the WordPress dashboard.
18. Get Notified of Submissions

Knowing when someone filled out your form can be important in a lot of businesses. You may want to follow up with someone right away.
Form Notifications are a great way to let yourself or someone on your team know a new submission has been sent through your online forms.
What's extra cool about WPForms is that you can set these notifications up to be conditional. Meaning, you can send notifications to different email addresses based on what the user fills out on the form!
19. Build Login Forms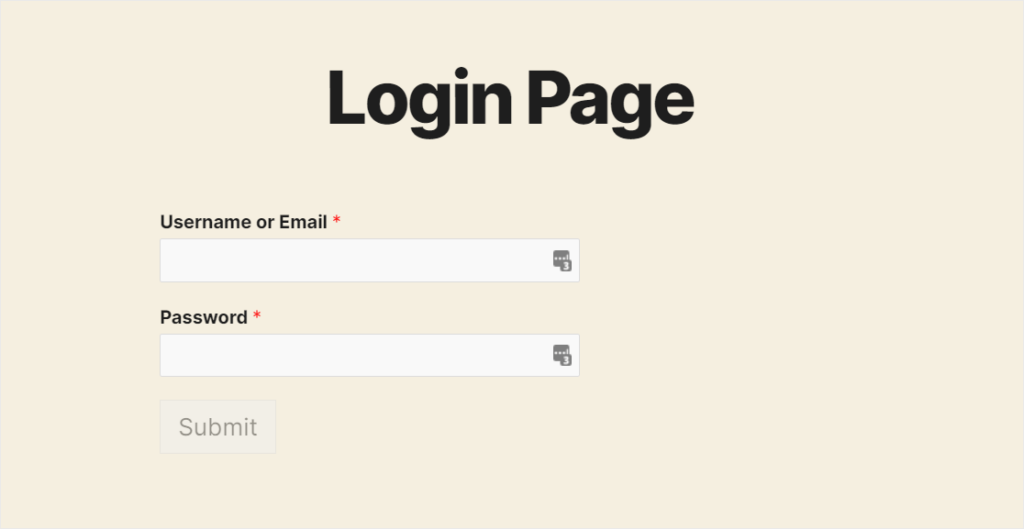 Another valuable feature of WPForms Pro is the login form. If you need to let people log into your website to access additional tools, this is a perfect way to allow that.
You can create custom login forms to match your branding, too.
20. Connect to Zapier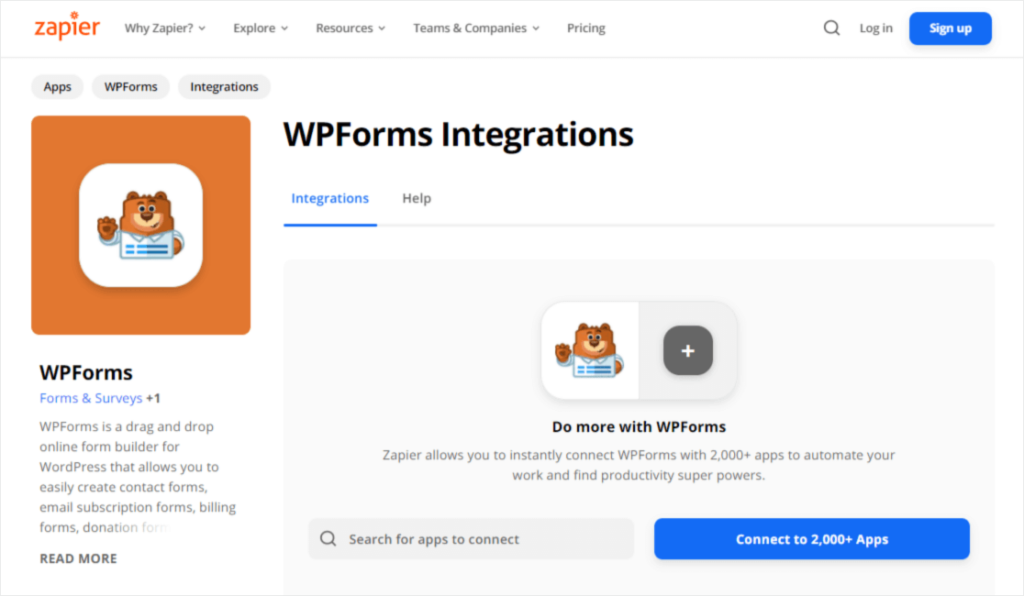 Making sure your forms are talking to your other business software is super important. Enter: WPForms + Zapier.
There are over 2,000 web apps that WPForms can connect to using Zapier. Meaning, you can master marketing automation with your website's forms if you're using WPForms Pro.
How Much Does WPForms Cost?
The WPForms plugin offers different plans that match the needs of businesses small to large.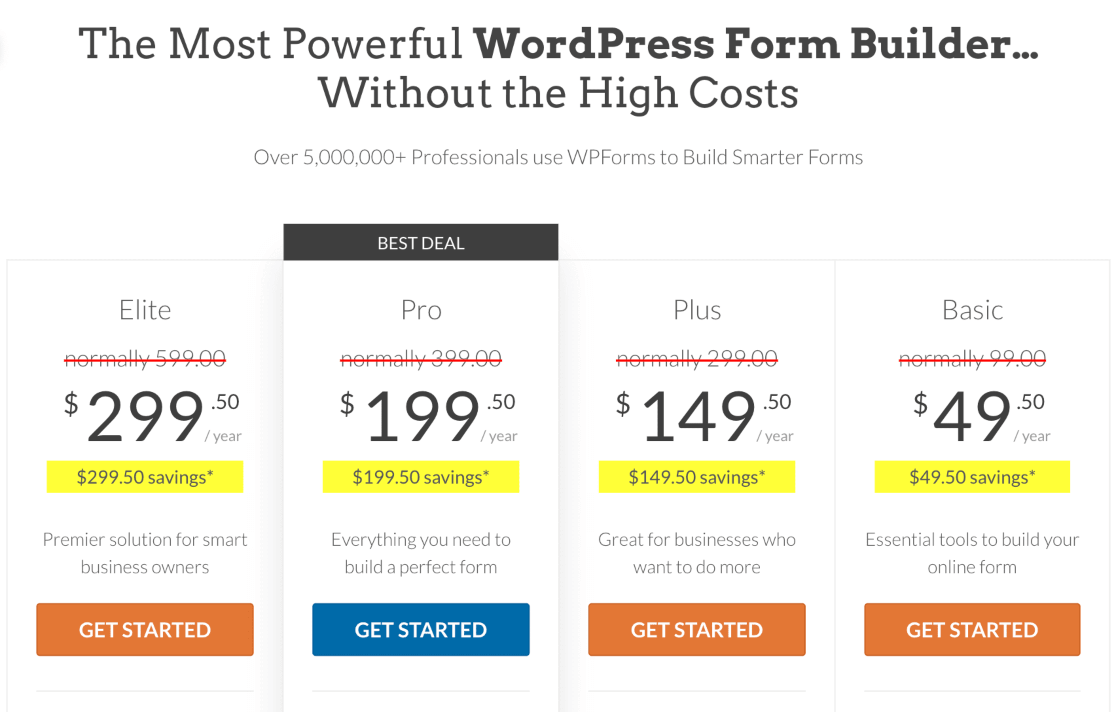 If paying for a form builder plugin is not in your budget right now, you can always check out the free version of WPForms to get a feel for the builder and what it can do.
However, to unlock the most powerful features of the world's best form builder, you'll want to get the WPForms Pro plan.
Next Steps: Get WPForms Pro Now
That's it! Our thorough review of WPForms and why we think you should definitely buy it.
Because WPForms is such a breeze to use, has handy features, and is top-rated with amazing testimonials from users, we're confident it's the best form builder out there. Click here to get started with WPForms Pro today.
We hope this article helped you learn more about WPForms and if it's the right form builder for your small business website.
MonsterInsights supports the most popular form builders and works great with WPForms. Simply check out our tutorial on how to use Google Analytics to track form submissions and how to set up Google Analytics in WordPress.
Don't forget to follow us on Twitter and Facebook for more from the blog.