Looking for the best blogging platform to start a new blog?
Whether you want to create a professional blog or a simple personal blog, it's crucial to choose the right blog sites.
But, it can be confusing and overwhelming to select one from several options available on the market.
So, we did extensive research on how to choose the best blog sites.
In this article, we'll share the findings by comparing the best blogging platforms (with pros and cons).
Best Blog Sites 2022 – Quick Overview
Let's get started with a quick overview of the "best blog sites" on our list.
Video Walkthrough
How to Choose the Best Blogging Platform
The first and most important aspect of choosing a blog site is to decide the purpose of your blog.
Do you want to earn money and make a living online? Or do you just want to share your stories about your passion?
For a professional money-making blog, you need an advanced blog platform with plenty of marketing options, whereas a personal blog can be built with quite a simpler platform.
Apart from this, here're some key factors to consider.
1. Ease of Use: You need a simple and easy-to-use platform to quickly set up your blog, configure its options, and grow your blog.
2. Price: You need to compare the cost of creating and managing a blog. Some blog sites let you start free or with less money, but the cost rises abruptly as your site grows.
3. Scalability: It's important, especially if you want to earn money from your blog. Check if the platform is flexible enough to add powerful features or not.
With that said, let's take a look at our selection of the best blogging sites.
WordPress.org is the best blog site on the market. Used by more than 30% of all websites online, it's the most popular website platform available.
It's free, open-source software that you can download for free and use on as many sites as you want. WordPress.org is also highly flexible, which allows you to create a blog, business site, or an eCommerce store for your needs.
It's a self-hosted platform, which means that you can choose a hosting provider for your blog. Also, you can use a custom domain name.
Pros:
WordPress.org gives you full control over your blog. You can customize your blog unlimited and add any features you want.
There're thousands of free and premium WordPress themes that provide a unique design for your blog.
You can get thousands of free and premium WordPress plugins and easily add advanced options. Easily add popups, contact forms, live chat, and powerful integrations like Google Analytics.
It's a search engine friendly platform. Also, you can add SEO plugins to improve your search rankings.
Cons:
As WordPress.org is a self-hosted platform, you're responsible for managing your backups, security, and overall performance of your blog.
It has some learning curve for absolute beginners.
Pricing:
WordPress software is free, but you need to buy a hosting plan ($7.99 / month) and a domain name ($14.99 /year) to set up a blog.
However, you can get these at a discounted price on Bluehost. They're offering our users a hosting plan for $2.75 / month, a free domain name, and a free SSL certificate.
Get started with WordPress.org on Bluehost!
Web.com is an easy do-it-yourself website builder that's been around since 1999. With its drag and drop builder and professionally designed website templates, you can create a beautiful blog in no time.
Plus, Web.com offers the lowest starting prices of all the blog sites on this list. So, it's perfect for aspiring bloggers on a budget.
Pros:
It's a user-friendly blog site. Anyone can create a blog with the drag and drop builder, no technical knowledge needed.
You can easily add features like contact forms, photo galleries, videos, social media buttons, and more.
It comes with a free domain name, business email address, website analytics, and other important site tools.
The eCommerce tool lets you add up to 50 products, securely accept credit cards online, manage your orders, and more.
Cons:
Blogging functionality is limited compared to other platforms like WordPress.org.
Since Web.com is a proprietary website builder, moving your blog to a different platform will be difficult.
Pricing:
Web.com's Starter website plan starts at $10/ month.
HubSpot CMS Hub is a powerful content management system that makes it easy to create a blog.
CMS Hub is built on top of the free HubSpot customer relationship manager (CRM), which means you can easily build connections with your readers and even personalize your blog for different visitors.
Pros:
HubSpot CMS Hub is easy to use and requires little to no technical skills.
It includes a drag and drop website builder and built-in SEO tools to help you easily grow your blog.
You can personalize your blog using data from the integrated HubSpot CRM.
HubSpot includes built-in tools to help you start a newsletter for your blog.
CMS Hub comes with built-in security and performance features, including a web application firewall (WAF) and a global content delivery network (CDN).
Cons:
There's no free version of HubSpot CMS Hub, though there is a free trial.
HubSpot CMS Hub doesn't support eCommerce, which might be a problem if you ever want to sell products via your blog.
Pricing:
The HubSpot CMS Hub Starter plan costs $25 / month. You can try it out for free with a 14-day free trial.
Get started with HubSpot CMS Hub!
Gator Website Builder is among the most popular blog sites created by HostGator, one of the most popular domain and hosting companies in the world.
It offers a drag and drop builder, which lets you create a blog easily and quickly. You don't need any technical coding skills to set up a blog and manage it.
Pros:
It's a beginner-friendly blogging site. Anyone including absolute beginners can quickly make a blog in this platform.
The Gator Website Builder handles backups, performance, security, and all aspects of your blog.
Cons:
There's no free plan available.
It includes a limited number of apps and extensions.
Pricing:
Our users get 55% off on all Gator Website Builder plans. So, you can buy the Starter Plan for just $3.46 / month.
Get started with Gator Website Builder!
Blogger is one of the oldest blogging platforms in the world. Started in 1999 by Pyra Labs, it was acquired by Google in 2003 and redesigned as the blog site we know today.
But what makes Blogger one of the most popular blog sites is that it's simple to use and you can create a personal blog and share your stories in no time.
Pros:
Easy to set up with your Google account and easy to post articles, photos, and manage your blog.
It comes with built-in Google Adsense service allowing you to make money with ads.
Cons:
Blogger has limited customization options. There aren't advanced features and plugins as in WordPress.org.
It has only a limited number of themes and templates.
Pricing:
Blogger is a completely free blog platform. It provides you a subdomain like yourname.blogspot.com. If you want to use a custom domain name, then you need to register it on a domain registrar like HostGator or GoDaddy.
WordPress.com is a fully hosted website platform created by Automattic, a company run by WordPress.org co-founder Matt Mullenweg.
In other words, WordPress.com is the hosted version of WordPress and is among the best blog sites today. It provides a complete blog hosting service where you can use WordPress software on the authoritative servers of WordPress.com.
Pros:
It's easy to set up a blog in WordPress.com. You just need to enter your email address, provide some details, and the setup wizard will guide you step by step.
WordPress.com fully cares for hosting, performance, backups of your blog.
Cons:
It has limited options to grow your blog. You cannot use custom themes and plugins.
You don't own your blog because WordPress.com is the ultimate owner of your blog. They can suspend your blog anytime if they find a violation of their terms.
Pricing:
You can use WordPress.com for free, but it'll add their ads and branding. With a free plan, you'll get a WordPress.com subdomain, like yourname.wordpress.com.
If you want to remove the WordPress.com ads and use a custom domain, then you have to buy their paid plans. The pricing starts from $4 / month.
Get started with WordPress.com!
Medium is the most popular blog sites for bloggers, journalists, and experts. It allows you to create an account, and then publish articles easily.
This platform works as a social networking site. When you sign up, you'll get a profile URL like medium.com/@yourname. All your articles are saved in this page, but you cannot use a custom domain name.
Pros:
No setup is required. You can register an account and start publishing instantly.
You can get a good audience from the beginning because it has a network of readers.
Cons:
Medium doesn't have the features and tools you may need to make a fully powerful blog.
You cannot use a custom domain name, run your ads, and earn money.
Pricing:
Medium is completely free to use.
Squarespace is another best blog sites and is easy to use website builder which allows you to create visually stunning websites in minutes.
Similar to Constant Contact Website Builder, it also comes with artificial intelligence (A.I.) builder. You just need to answer a few questions, and then it'll automatically create a site for you. Alternatively, you can choose a template and design your blog.
Pros:
Squarespace provides a simple drag and drag editor which lets you edit and customize your blog easily and quickly.
It offers plenty of gorgeous templates that provide a unique style to your blog.
Cons:
It has limited marketing tools and integrations.
Unlike most website builders, it doesn't offer a free plan.
Pricing:
Squarespace plans start from $12 / month with unlimited bandwidth and storage. It has different pricing plans for online stores starting from $18 / month.
Weebly is a hosted blogging service with an easy-to-use drag and drop builder. It comes with many responsive templates and themes to get started quickly.
Weebly also includes integrated marketing and SEO features to grow your website.
Pros:
It's easy to set up a blog in Weebly.
It's a hosted platform which means that it manages every aspect of your blog including hosting, performance, backups, etc.
Cons:
Weebly lacks advanced features you may need to grow your blog.
It has limited integration with third-party apps.
Pricing:
Weebly offers a free plan; however, it has minimal options. If you want to use all the Weebly features, then you can use their paid plans. To connect a domain, you need to pay $6 / month and $12 / month if you want to remove Weebly ads.
Ghost is a minimalist blogging software that is available for free, which makes it one of the best blogging platforms. You can download it from GitHub and host it yourself.
Ghost is also available as a hosted platform where you can create a professional website.
Pros:
Ghost is faster than most blogging platforms. It has a simple and clutter-free interface.
Creating a blog in their paid hosted service is easy and quick. No coding skills are required.
Cons:
Setting up a blog with free software is quite hard for beginners. You need some technical skills.
It has limited themes and plugins.
Pricing:
You can download Ghost software free. However, it requires VPS hosting to use it. VPS hosting plans are costlier than shared hosting plans.
Ghost starter plans start from $9 per month.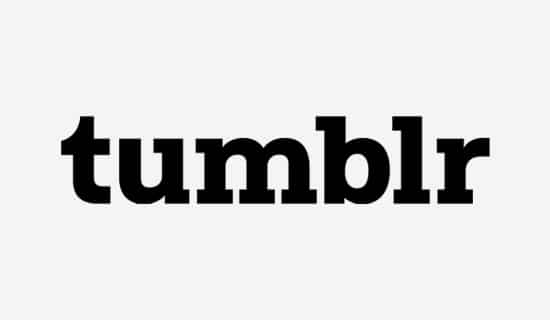 Tumblr is a microblogging platform and works a bit differently than your regular blogging platforms. You can find and follow blogs from different topics, reblog these topics to make it your own, and choose from a variety of post types.
Pros:
It's free to use with Tumblr subdomain (https://example.tumblr.com).
User-friendly interface.
Create 7 types of blog posts (videos, images, audio, GIFs, etc.).
Easily share content on your social platforms.
Cons:
When compared with a platform like WordPress, its features are limited
Moving your blogs from Tumblr to any other platform is very difficult.
Pricing:
Tumblr is free to use but you can purchase a custom domain.
Frequently Asked Questions about Best Blog Sites
1. What websites do bloggers use?
WordPress.org is the most popular platform used by bloggers as it powers more than 30% of all the websites on the internet. And since it's open-source and free, it's the first choice for anyone looking to blog.
2. What are the best blogging sites to make money?
If you're looking to make money, then WordPress.org provides the freedom and flexibility to add different plugins that you can use for monetization. For instance, by adding WooCommerce, you can add products to your site. Another benefit of WordPress is that you can start for free.
3. Are there free blog sites?
WordPress.com is a free blog site but you will have limited functionality. In order to access advanced features, you'll have to upgrade to their premium plan.
Verdict: Which is the Best Blogging Platform?
After going through an extensive list, we recommend WordPress.org as the best blogging platform. It is free, open-source, easy-to-use, and offers a wide range of flexibility that you won't find other blogging sites.
We hope this article helped you to choose the best blog sites for your new blog. You may also want to see our list of the best VoIP services.
And don't forget to follow us on Twitter and Facebook for more helpful marketing and Google Analytics tips.