Are you looking for alternatives to ExactMetrics to use to add Google Analytics to WordPress and see your site stats?
A Google Analytics plugin can not only add your code to your site to set up tracking, but many of them also have added features that can make your life easier and help you grow your business.
Whatever your reason is for looking for an ExactMetrics alternative, check out our list to find the right analytics plugin for your site.
5 ExactMetrics Alternatives to Try Now
MonsterInsights has many similar features to ExactMetrics, but currently has thousands more downloads/users.
MonsterInsights is the best Google Analytics plugin for WordPress. It allows you to easily connect your WordPress site with Google Analytics so you can view all the data that matters most right in your WordPress dashboard.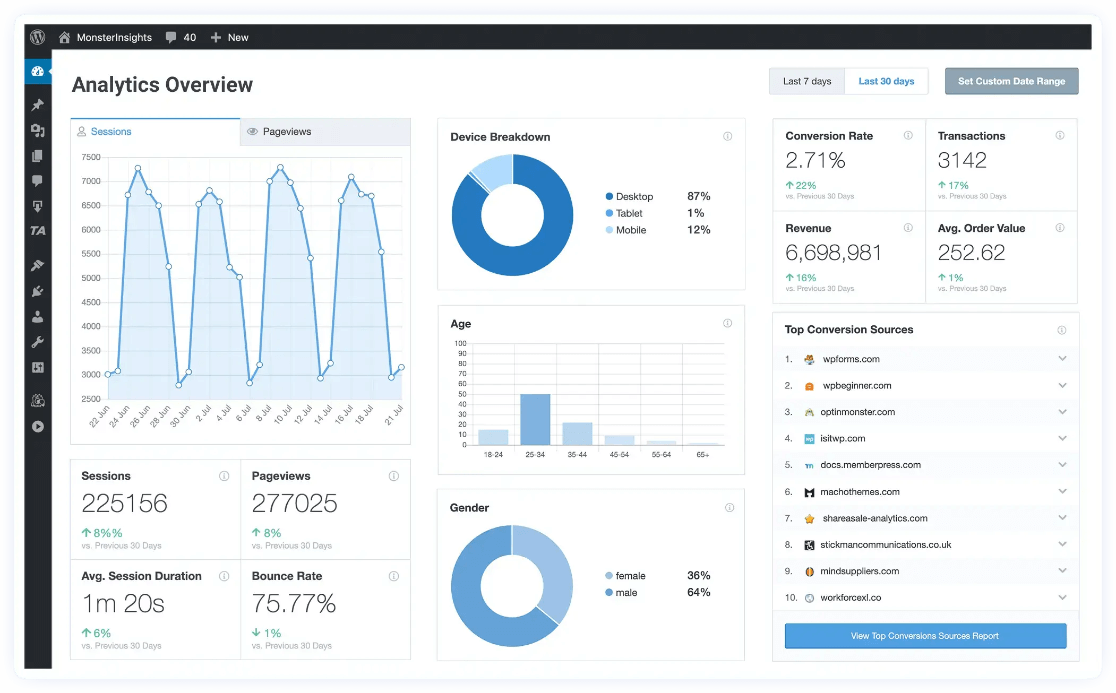 What sets MonsterInsights apart from other Google Analytics plugins is that it can help you set up advanced tracking features with a couple simple clicks.
With MonsterInsights, in addition to monitoring all your most important traffic data, you can easily set up:
Form conversion tracking
Affiliate link tracking
Outbound link click tracking
Author tracking
Search Console report
Site speed report
MonsterInsights can also help make your website GDPR compliant by updating your Google Analytics usage for you, and/or by integrating with cookie consent plugins.
MonsterInsights starts at $99.50 per year for many of our great features, or you can start by trying it for free.
Get started with MonsterInsights today!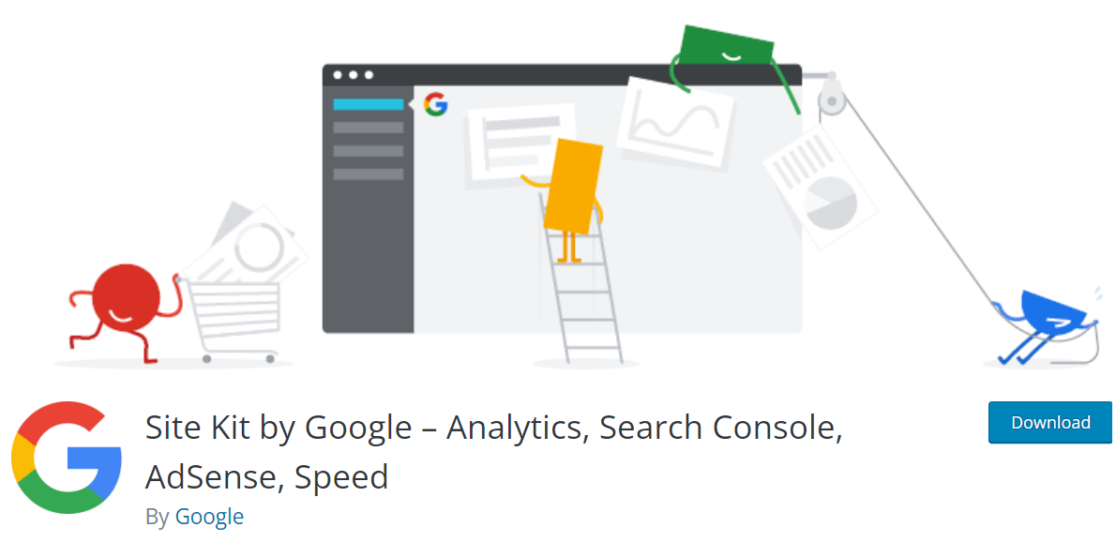 Google Site Kit is Google's official plugin for adding Google Analytics to WordPress. Perks of this plugin are that it's free and it connects multiple Google products/services to your website.
Key features:
Connects Search Console to your site and provides a report
Connects AdSense to your site and provides a report
Reports on basic website metrics in your WordPress dashboard
Provides a PageSpeed report
While Site Kit is free, it definitely has fewer features than other plugins on our list.
Get started with Site Kit today!
Matomo is not quite like the others on our list, because it's a Google Analytics alternative, not a Google Analytics plugin. So, instead of using Google Analytics at all, you'd just use Matomo and their WordPress plugin.
Like most of the plugins on our list, Matomo has some free features and some paid.
Key features include:
Ecommerce tracking
Campaign tracking
Tag manager
Real time reports
Heatmaps
Form analytics
Media analytics
Matomo does offer a free version of their WordPress plugin, but many of the more in depth report features are purchased separately as add-ons.
Wondering if you should pick Matomo over Google Analytics? Check out our article on Matomo vs. Google Analytics.
Get started with Matomo today!
Conversios.io is a Google Analytics plugin that's made specifically for WooCommerce and Google Shopping users. So, it focuses heavily on the reports that matter most for eCommerce businesses, plus integrates Google Shopping.
Key features:
Ecommerce conversions report
Product placement performance report
View-to-cart and view-to-conversion ratios
Abandoned cart tracking
Audience and behavior reports
Connect and run Google Shopping campaigns
Conversios.io is free, but more advanced reports are available in the Pro version starting at $19 per month.
Get started with Conversios.io today!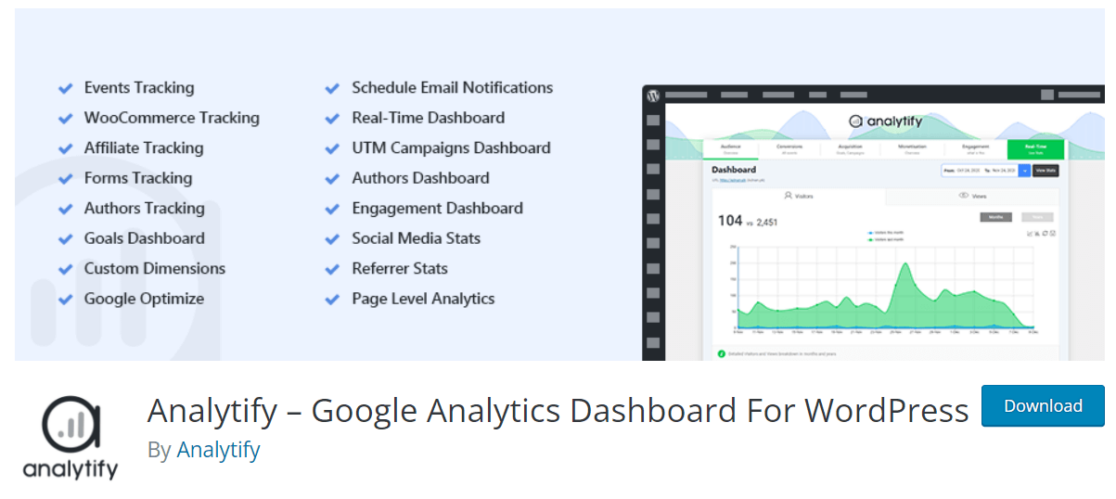 Analytify is another popular Google Analytics plugin for WordPress. Like MonsterInsights, it has some added features beyond what's provided by Google in their Site Kit plugin, but most of them are not in the free version.
Key features:
Social media stats
Goal tracking
Enhanced Ecommerce
Campaign tracking
Forms tracking
Author tracking
Wondering what the differences are between Analytify and MonsterInsights? Check out MonsterInsights vs. Analytify.
Analytify's paid version starts at $59 per year.
Get started with Analytify today!
Those are our picks for the top ExactMetrics alternatives. We hope you found a Google Analytics plugin for WordPress that works the best for you and your website!
Do you know what keywords your site is ranking for in Google's search results? Find out how to find them: How to See the Google Analytics Keywords for Your Website.
Not using MonsterInsights yet? What are you waiting for?
And don't forget to follow us on Twitter, Facebook and YouTube for more helpful Google Analytics tips.