Looking for an easy way to set up Google Analytics on WordPress multisite network? The MonsterInsights plugin makes it easier than ever to set up Google Analytics on all of your sites. Let's take a look at how to set up Google Analytics on your multisite network.
The Problem With Google Analytics and WordPress Multisite
WordPress multisite can save you a lot of time in managing multiple websites, but it also causes some unique problems – one of which is installing analytics.
Most Google Analytics plugins for WordPress lack support for multisite. That means that you need to go through each individual site in your network and add your Google Analytics tracking code one by one.
That's not such a big deal if you only have a few sites, but what about networks with dozens or even hundreds of sites?
With MonsterInsights, all you need to do is add your Google Analytics code to your main site, and it works across your entire network. No technical skills are required, and you never even have to copy and paste your tracking code. Once you connect your Google Analytics account using MonsterInsights, the tracking code is automatically added for you behind the scenes.
We'll walk you through the entire process of setting up your Google Analytics account, but if you already have that setup, you can skip ahead to the section on installing and activating MonsterInsights.
Prerequisites
How many MonsterInsights site license will you need for your Multi-site Network?
That all depends on how many WordPress installs you have.
Multi-Site installs use 1 site of a license for updates + 1 site of a license for each Google profile authenticated into, beyond 1 site.
In other words, a normal network site that network authenticates into Google Analytics so that the same UA code and reports are used for the entire network requires 1 site. A network site with a network authentication and overrides the network defined Google profile on a single sub site needs 2 sites for their license.
If you have more than one domain name or multiple WordPress installs, you'll need a license that allows for the number of installs you have.
Sign Up for Google Analytics
The first thing you'll need to do is log in or sign up for a Google account.
To get started, open the Google Analytics website and click the Sign In link in the top right corner of the page.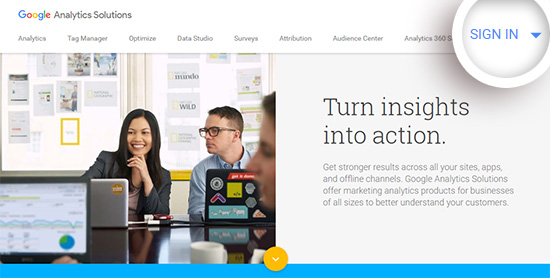 Then click Analytics at the top of the dropdown menu that appears.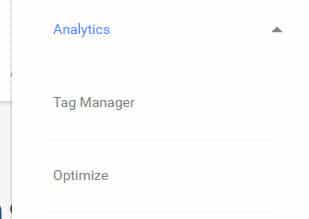 On the next page, you can log in to your existing Google account if you have one, or click the Create account link to create a new Google account.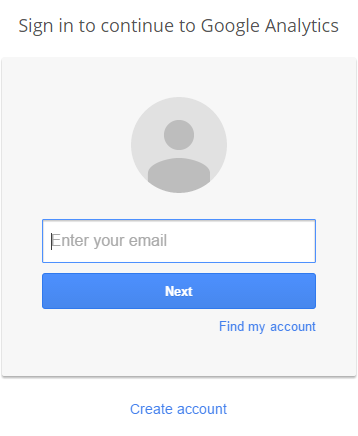 Next, you'll have to sign up for Google Analytics. Click the Sign Up button on the right side of the page to get started.

Then enter the settings for the sites in your network you want to start tracking.
Make sure the Website option is selected at the top.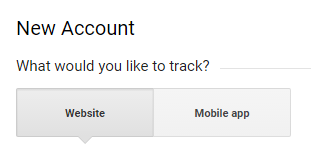 Then you can scroll down to enter your website information. You'll need to name your Google Analytics account, and enter your website name, URL, and industry, as well as your time zone.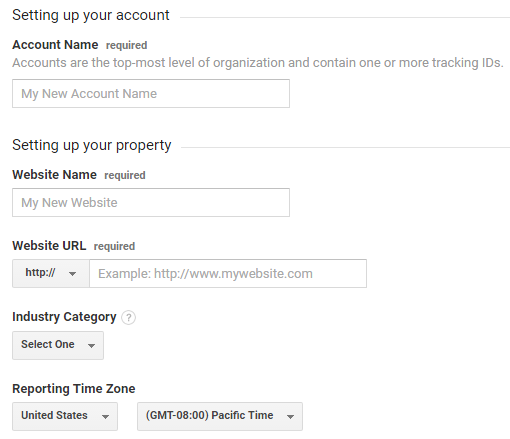 After filling in your website details, you can scroll down a bit to customize your data sharing settings. When you're finished selecting your options, you can click the Get Tracking ID button at the bottom of the page.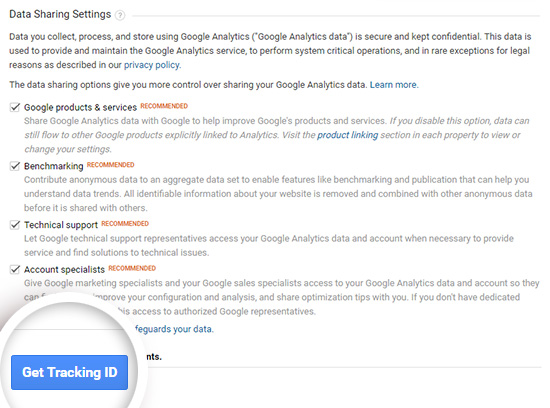 In the popup window that appears, you can review and accept the terms of service.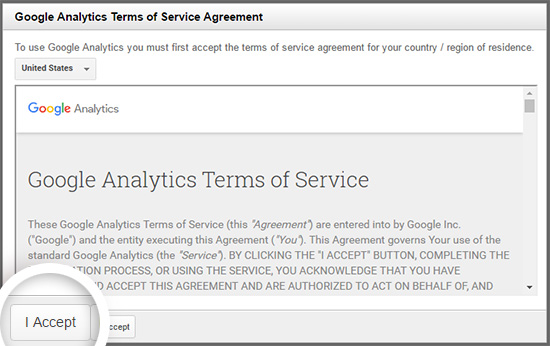 That's it! You're now signed up for Google Analytics.
Add More Sites to Google Analytics
To add more site to your Analytics profile, click the Admin tab in the left taskbar.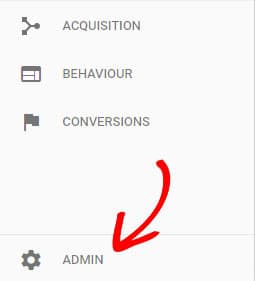 Now click Create new account from the dropdown menu.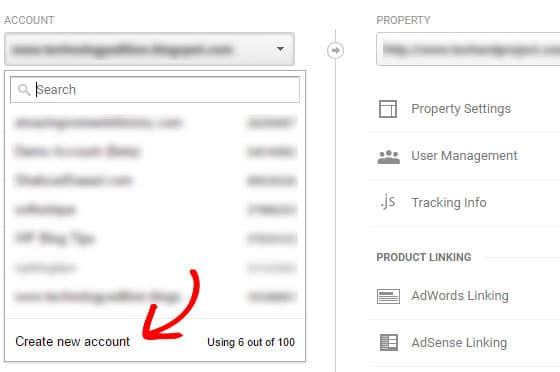 Then follow the above steps to enter your website information.
Repeat these steps until you finished adding all your sites to Google Analytics.
Install and Activate MonsterInsights for Your Network
MonsterInsights makes it super easy to connect all your sites with Google Analytics. Best of all, you don't have to mess with tracking codes to set up Analytics.
Instead, you can get started by downloading the MonsterInsights plugin. To do that, you'll need to login to your MonsterInsights account and download the plugin zip file.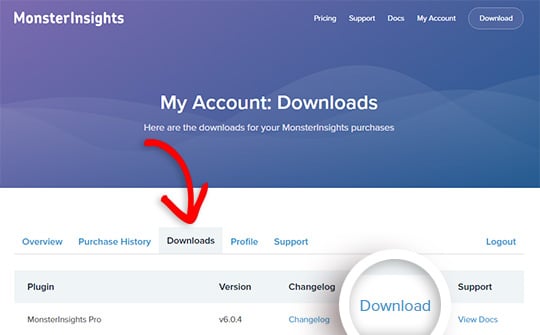 Once you have the zip file, you can log into the multisite network.
Then navigate to Plugins » Add New and click the Upload Plugin button at the top.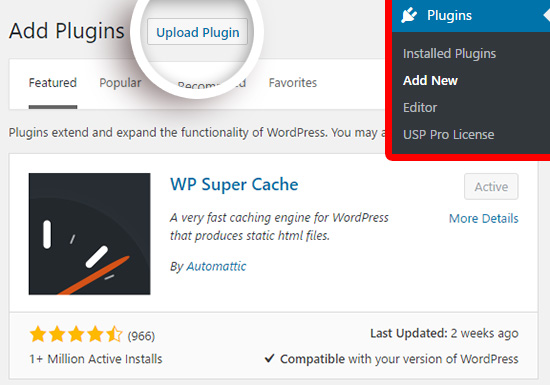 On the next screen, you can click the Choose File button to select the zip file you just downloaded. Then click the Install Now button to upload the file and install the plugin on your site.

Once the plugin has been uploaded and installed, you can click the Network Activate button to activate it on your entire multisite network.

Connect Google Analytics to Your WordPress Multisite Network
In the dashboard of your site, you'll see a few messages at the top. To set up your Google Analytics account with MonsterInsights, click the Google Analytics settings link.

This will bring you to the Insights » Settings menu.
Now you'll need to input your license key in the MonsterInsights Settings of your site network.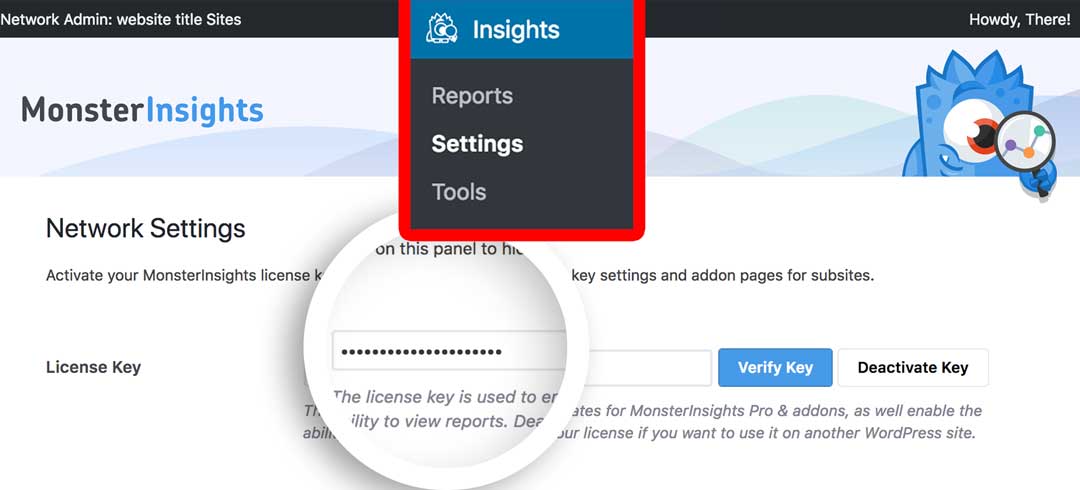 After you've verified you license key, you can click the Authenticate with your Google account button to start the process.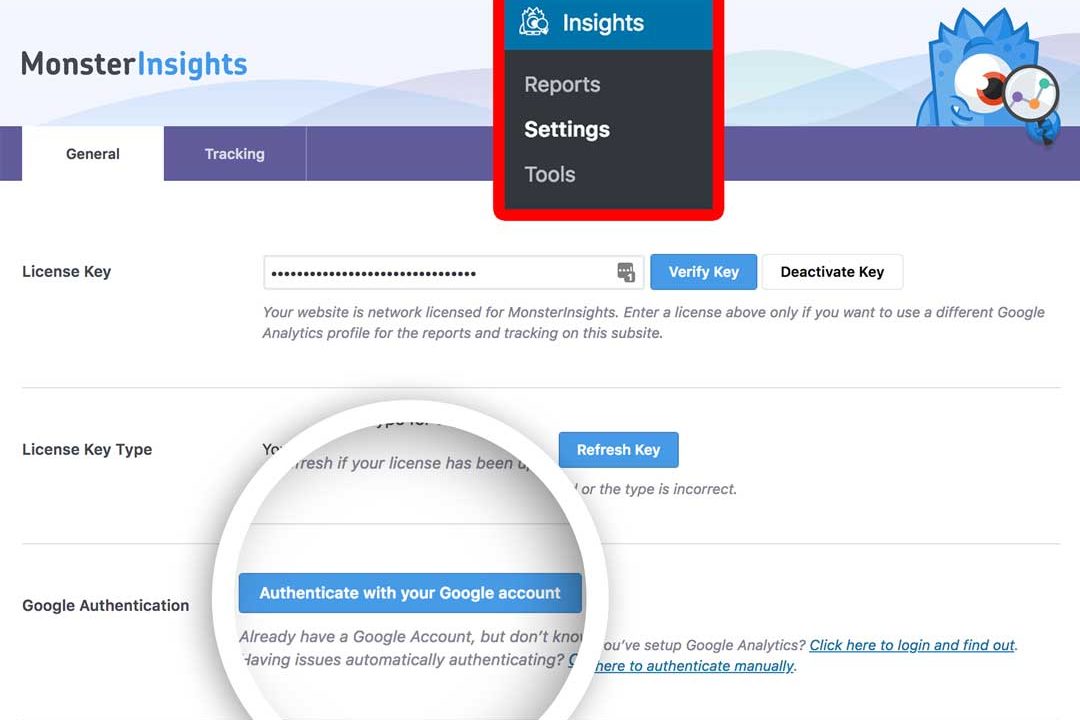 On the next screen that appears, select your profile.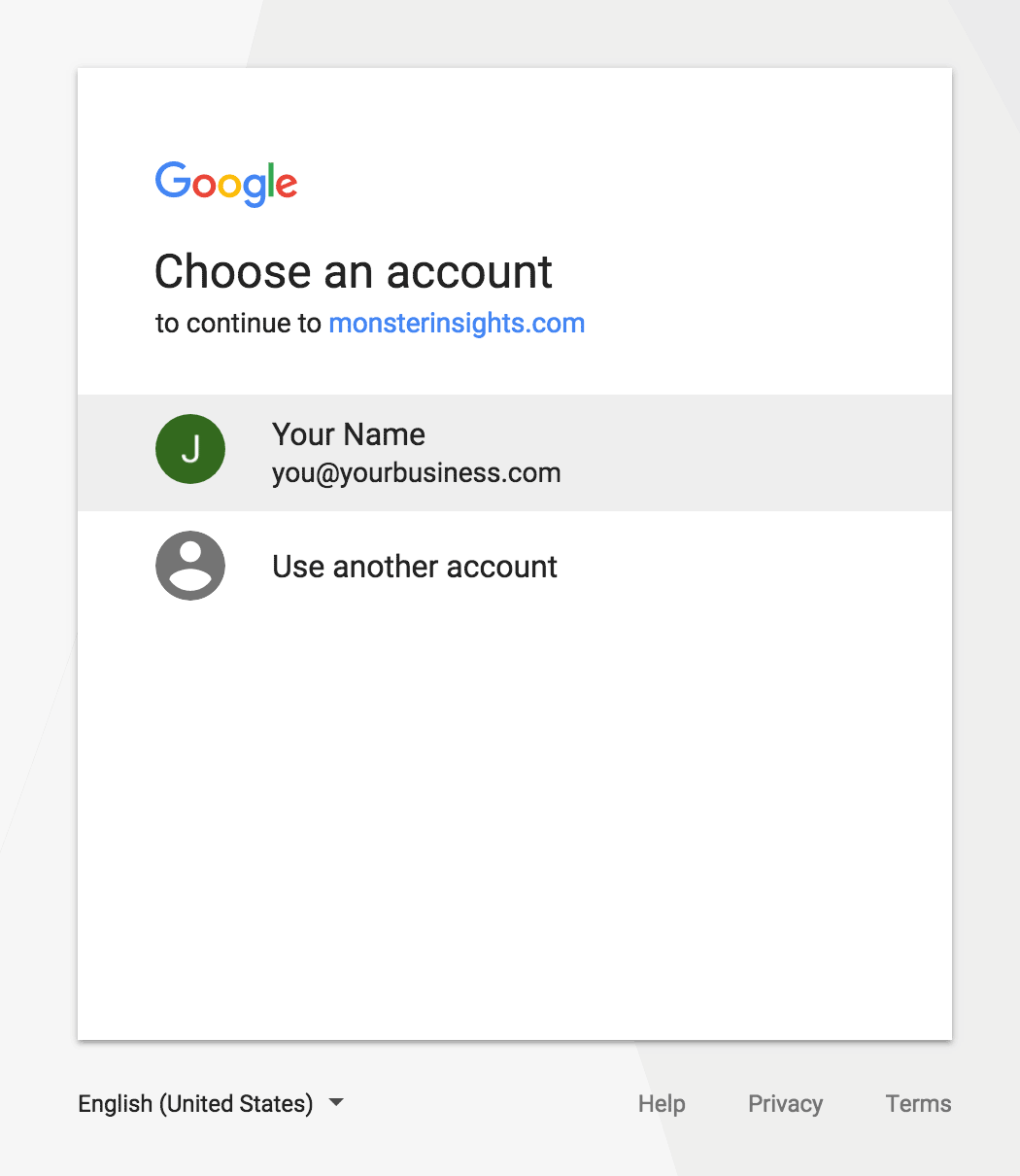 Next, you can click the Allow button to give MonsterInsights access to your Google Analytics data.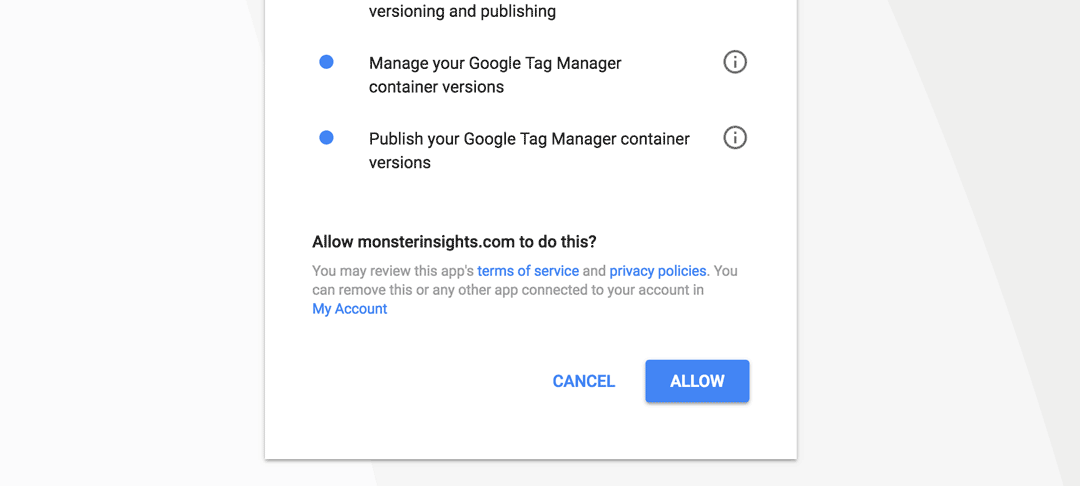 Next, select the website profile you want to Authenticate with MonsterInsights.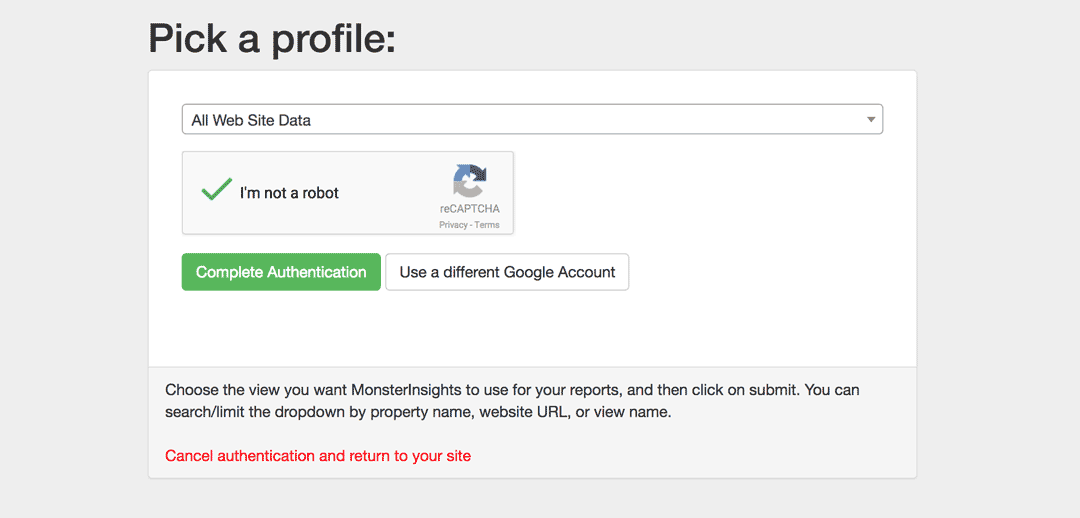 Then click the I'm not a robot option, and click Complete Authentication.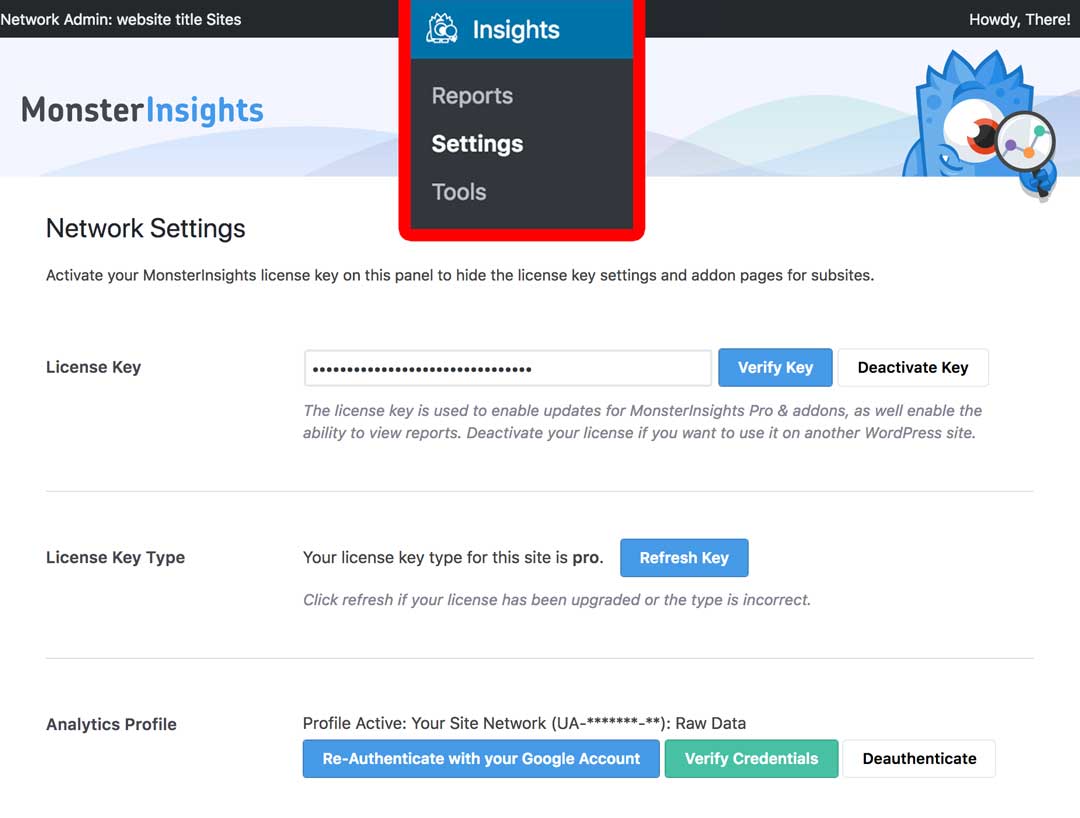 That's it! Now you've activated MonsterInsights for you WordPress Multi-Site Network.
For any sub-sites that you wish to have their own insights and stats panel in WordPress, you can override the network settings with that subsite settings.
To do so, navigate to that site's dashboard: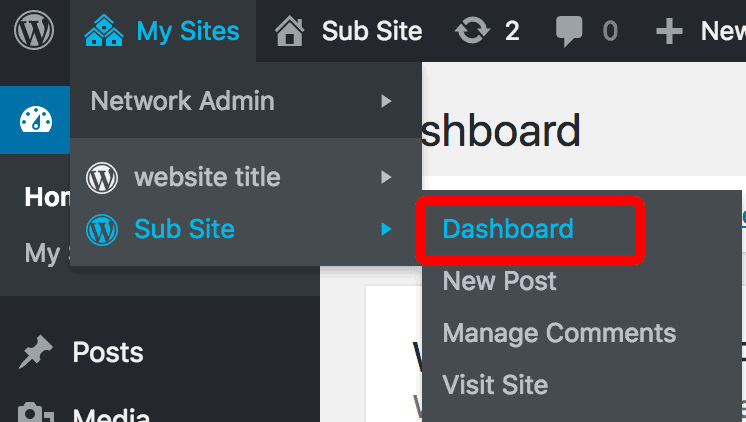 Then, navigate to Insights » Settings and activate your license key.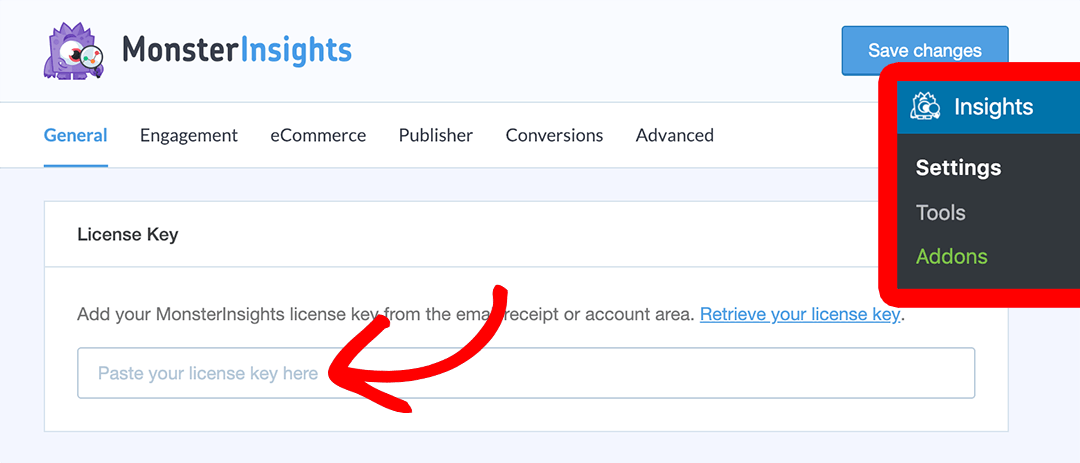 Next, if you only want to override the network UA code, or if you want reports on the subsite dashboard you can authenticate with your Google Account on the subsite: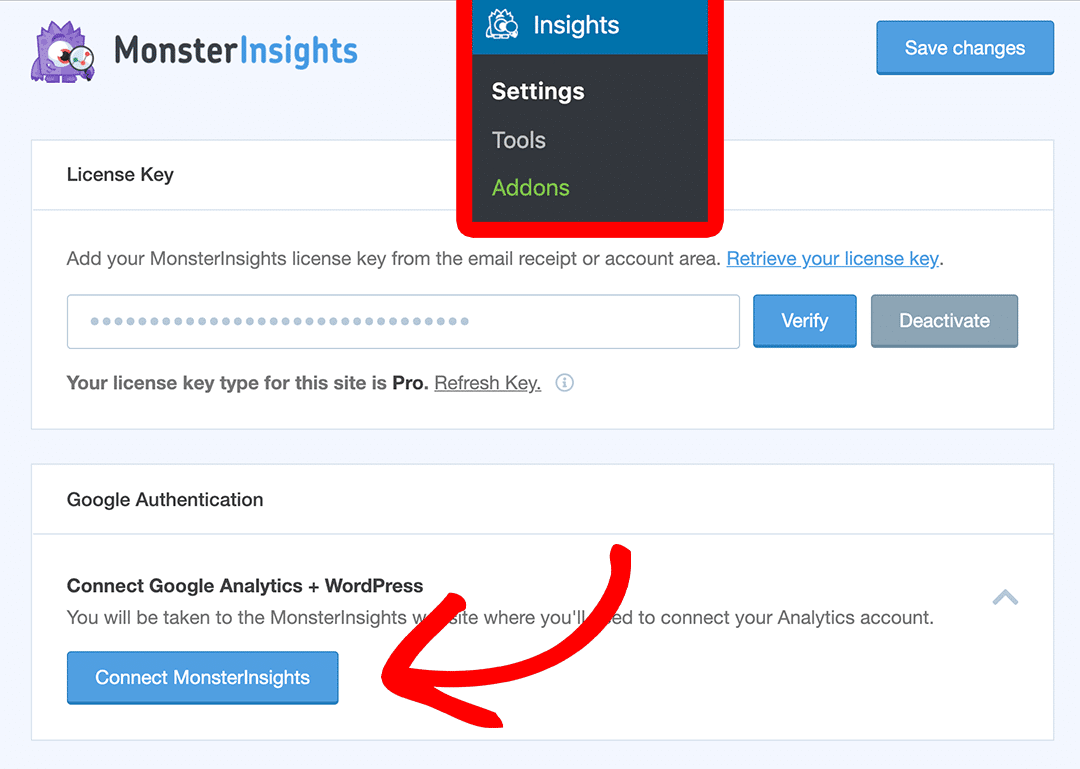 Then, follow the steps to authenticate this sub-site with your Google Analytics Account.
It can take a few hours for Google Analytics to start collecting data.
Once it does, you can go to Insights » Reports to each individual site to see how your site is doing.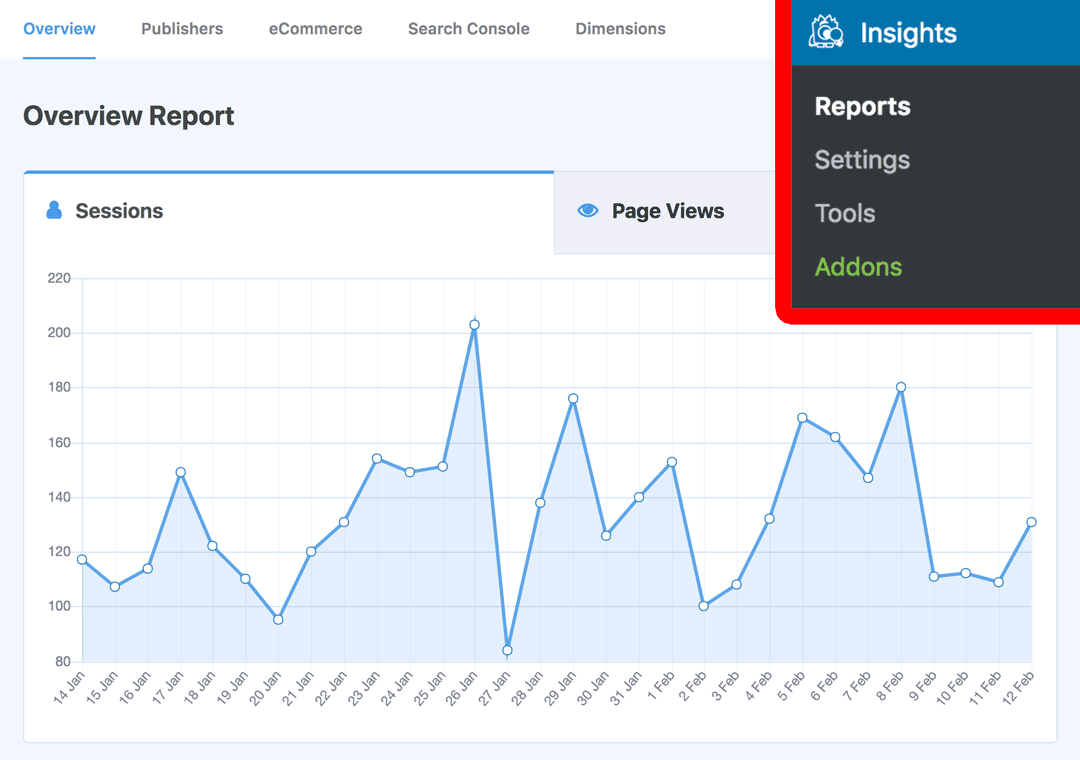 We hope this tutorial helped you to set up Google Analytics on WordPress multisite network. You may also want to see our guide on when Google Analytics is wrong and how to fix common inaccuracies.
If you liked this article, you might find this guide on how to stop tracking logged in users useful. You can also follow us on Twitter and Facebook for more free tutorials.