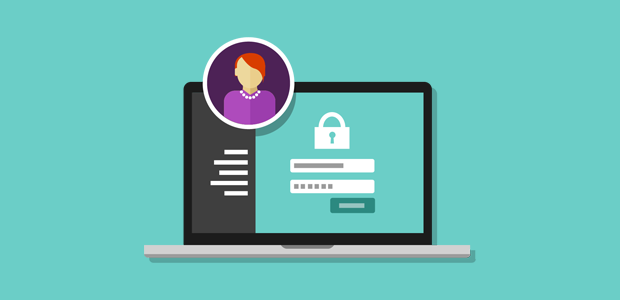 How to Stop Google Analytics from Tracking Logged In Users in WordPress
Do you want to stop tracking logged in users? With MonsterInsights, you can ignore specified user roles from tracking with just a single click. Learn how to stop Google Analytics from tracking logged in users with MonsterInsights.
Why Should You Stop Logged In Users Tracking?
Google Analytics is used to track how your visitors are interacting with your site.
Tracking your own visits will skew your Google Analytics data. So, it is always better to ensure that your own visits are not tracked by Google Analytics.
There are many ways to stop tracking your own visits. For example, IP address filtering. Creating an IP address filter whitelists your IP address and stop tracking visits originating from that specific IP. This way, it doesn't discern the actual traffic with your own traffic.
However, the downside is it is only applicable if you're using a static IP address, that doesn't change.
A much better solution is to disable the logged in visitors tracking, so you can stop tracking your own visits on your WordPress website even if you're using a dynamic IP.
How to Stop Google Analytics from Tracking Logged In Users
Before we get started, we're assuming that you're using MonsterInsights on your site and configured it with Google Analytics.
Navigate to Insights » Settings. Then click on the Tracking tab at the top. You'll now see the Engagement page.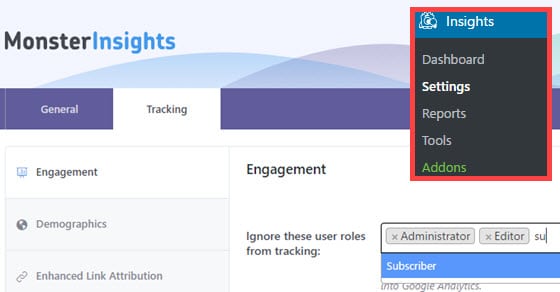 You can now specify user roles from tracking.
After specifying user roles you'd like to ignore, click Save Changes.
That's it!
You've successfully stopped tracking visits from the specified user roles in Google Analytics.
If you're also running an email marketing campaign on your site, you might want to find out the most profitable email campaigns in Google Analytics. And don't forget to follow us on Twitter and Facebook for more Google Analytics tutorials.