Are you not sure if Google Analytics is working on your website? Or perhaps you're not sure if that the data Analytics is tracking is accurate?
Google Analytics is a powerful tool that helps you measure your site's performance and get you a lot of useful information about your visitors.
But if it's not correctly set up, then you won't be able to gather any data to make decisions. So, it's important to ensure that Google Analytics is working properly.
In this article, we'll explain how to check if Google Analytics is working using these 7 proven ways. Let's start…
1. Check Web Traffic in Real-Time
When you first set up Google Analytics, it usually takes up to 24 to 48 hours to show your website traffic. But if you go the real-time reports, you can see if Analytics is working properly or not.
It's the easiest and quickest way of verifying that you've correctly set up Google Analytics. And if you're using MonsterInsights, the best WordPress plugin for Analytics, you can view real-time reports inside your dashboard.
Just to go Insights » Reports and click on the Real-Time tab. Now, if you see there are active users on your site, then it means Google Analytics is tracking your visitors.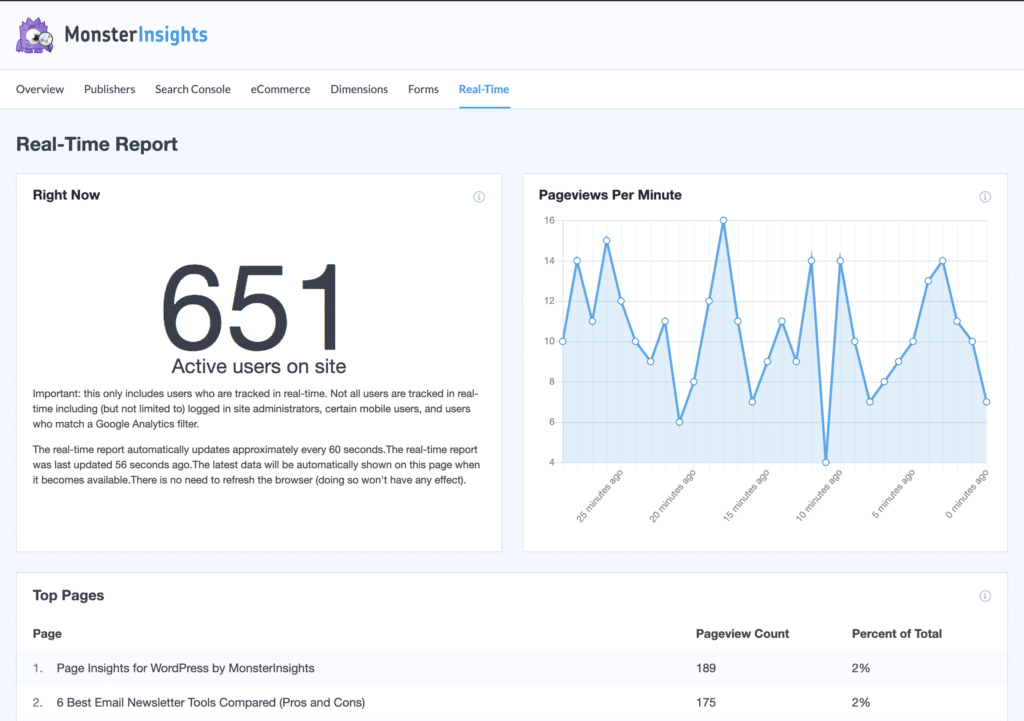 2. Avoid Duplicate Tracking Codes with Site Health Checks
While the real-time report in your Google Analytics tells you if tracking code is installed on your site, it doesn't give you a clue on whether Analytics is double-tracking your visits.
With MonsterInsights, you can easily avoid double tracking visits on your WordPress site. It takes the pain out of Google Analytics set up and ensures that no duplicate tracking code is present by adding site health checks.
To view them, go to your WordPress website dashboard then navigate to Tools » Site Health. Then click on Passed tests and scroll down to see the health check that says Tracking code is properly being output.

This means that there are no duplicate tracking codes on your website and Google Analytics is correctly tracking your traffic.
3. View Analytics Tracking Code in Source Code
Another simple way of verifying that Google Analytics is working on your website is to view the source code of your site and look for your tracking code.
To start, you can use a keyboard shortcut to view the source code of your site. If you're on Windows or Linux, press Ctrl + U to view the source code. If you're on Mac, press Command + U.
Alternatively, you can right-click anywhere on the page and click the View page source option. The wording may be slightly different depending on your web browser.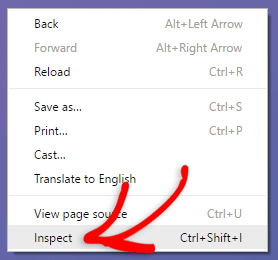 Here's what your Google Analytics tracking code will look like:

If you see this code present on your website, then it means Google Analytics is properly set up and is tracking your visitors. And if you don't see this code, then it means Analytics is missing from your website.
4. Use Tag Assistant Chrome Extension
The next method is to use the Chrome extension Tag Assistant (by Google). Go to the link using the Chrome browser and download the extension by clicking Add to Chrome. Then, click Add extension in the popup that appears.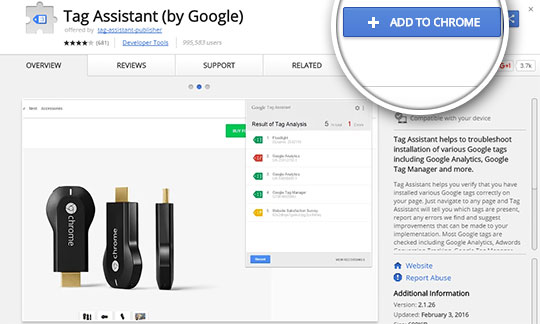 Now you'll see the Tag Assistant (by Google) icon in your extension bar along with other extensions. Click on it and select Done.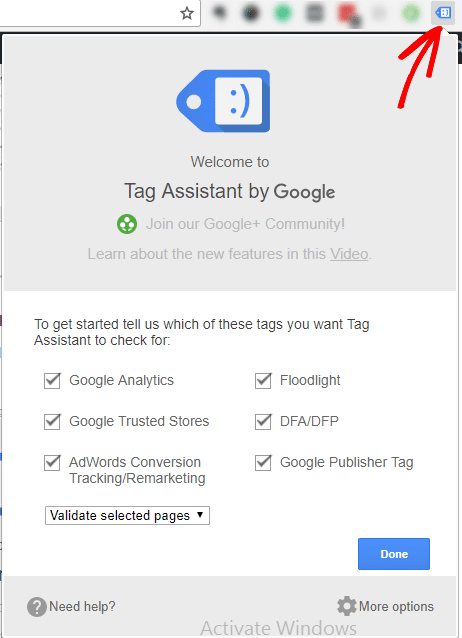 Now go to your website and click on the extension icon again. Then, click Enable.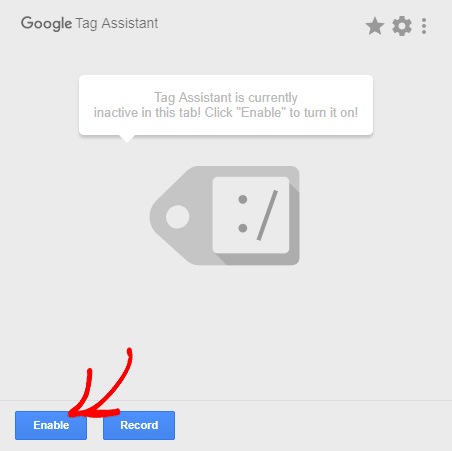 Now refresh your page. If your Google Analytics code is installed correctly, you'll see your tracking ID when the extension icon is clicked.

5. Using Google Analytics Debugger
You can also check the Analytics tracking code by using another popular Chrome extension Google Analytics Debugger. Alternatively, you can follow our guide to enable debug mode using the MonsterInsights plugin without installing any Chrome extension.
To use the extension, go to the Google Analytics Debugger. Then, click Add to Chrome.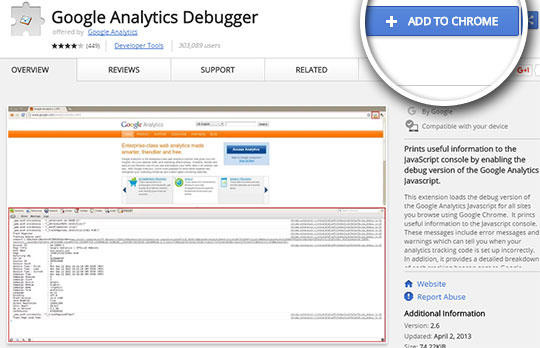 You can turn on Analytics debug mode by clicking on the extension icon in your extension bar.
After enabling it, go to your website. Then, right click and select Inspect.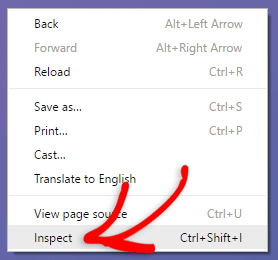 Now click on the console tab to view your tracking ID.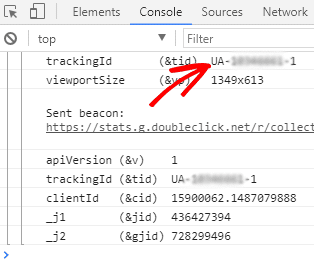 6. Get Accurate Data by Excluding User Roles from Tracking
Now that you know how to check if the tracking is correctly working on your WordPress website, you should also ensure that you don't skew your Analytics data.
If you're using MonsterInsights, you can easily exclude different user roles from tracking in Google Analytics. This way they won't be tracked multiple times and mess up your data.
To exclude users from tracking, simply go to Insights » Settings and then click the Advanced tab. Then scroll down to Exclude These Users Roles From Tracking and add user roles that you don't want to track in Analytics.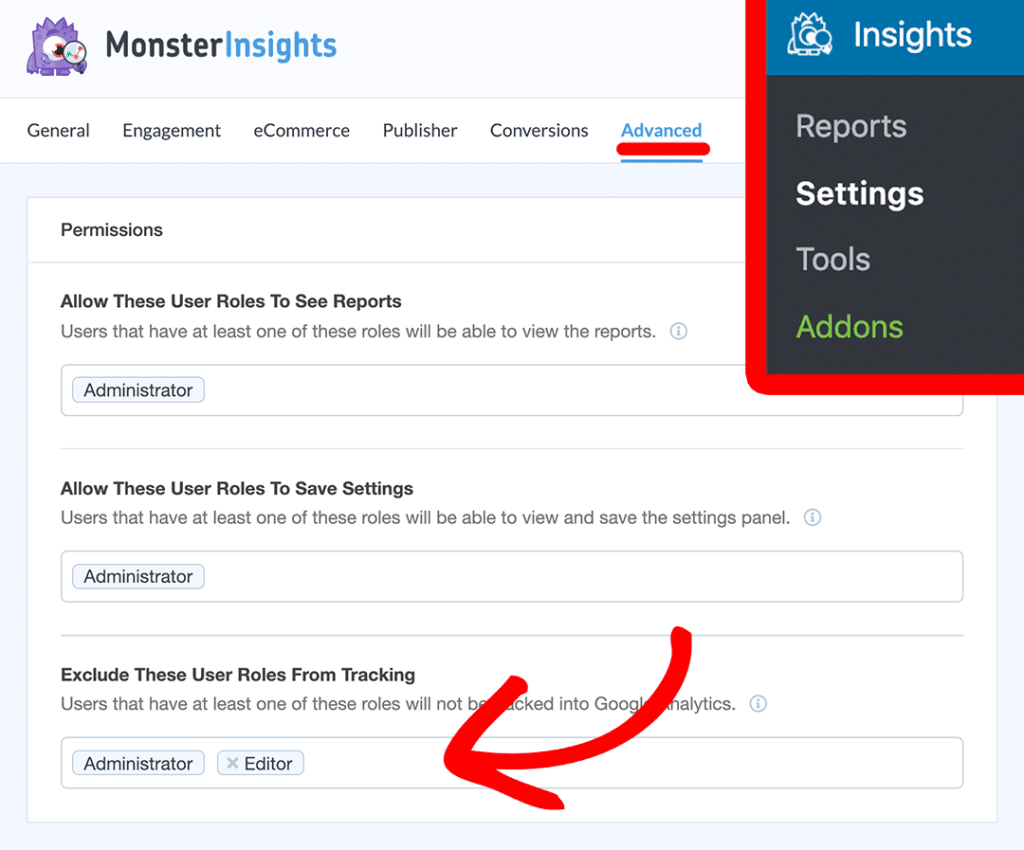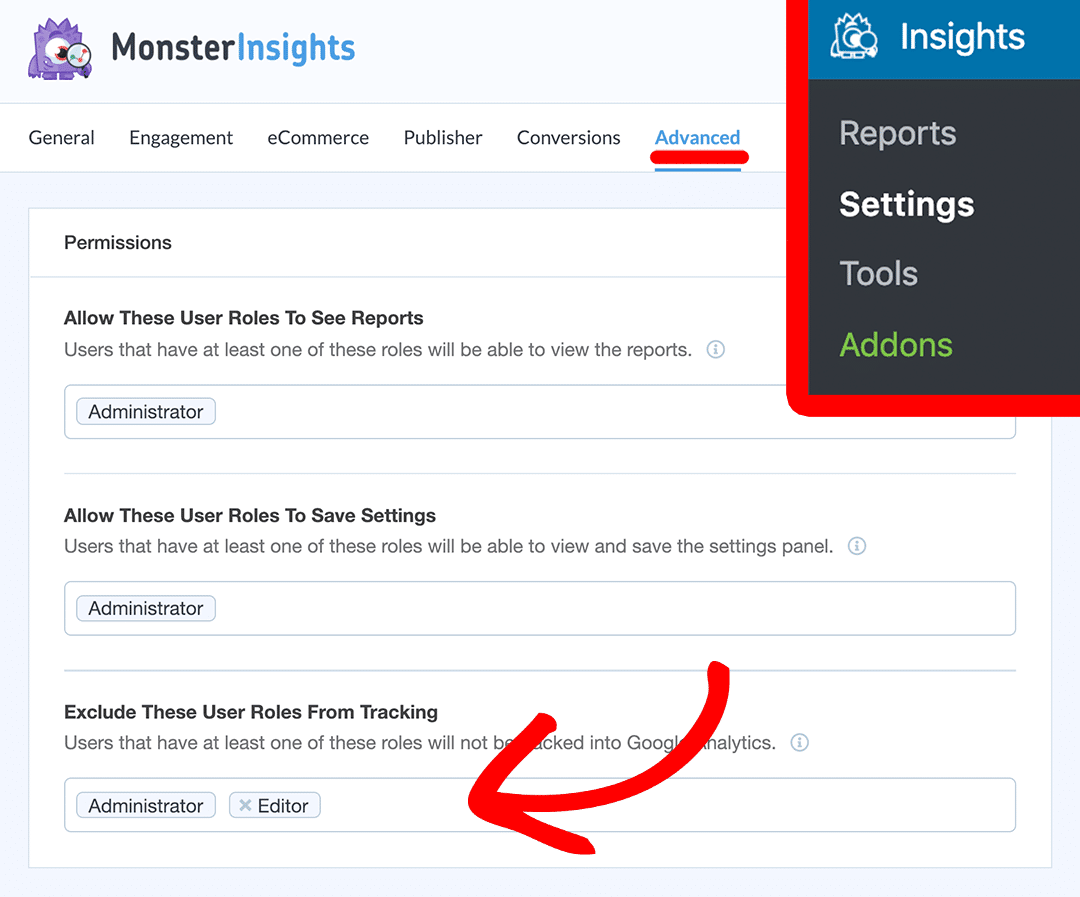 For more detail, check out our guide on how to stop Google Analytics from tracking logged in users in WordPress.
7. Stop Tracking Admin Users by Default
Another way of getting accurate reports is to stop admin users from skewing your data. In Google Analytics, you'll manually have to go and edit settings to exclude administrators from your tracking.
But MonsterInsights doesn't track admin clicks and visits by default and shows you a popup message inside your WordPress dashboard. So, whenever you login, you know that you're not being tracked.

As a result, you can make different changes to your website and optimize webpages, without the fear of being counted as a user in Google Analytics.
And that's it!
We hope this article helped you learn how to check if Google Analytics is working on your site. Now, if you're building an email list on your site, you might want to track the conversions of your WordPress forms.
Don't forget to subscribe to our newsletter and follow us on Twitter and Facebook for more Google Analytics tutorials.