Do you want to maximize your AdSense revenue? Then you've come to the right place.
Monetizing your website with AdSense is the easiest way to make money online. With enough legwork, you can easily boost your earnings from AdSense.
In this article, we'll show you how to increase your Google AdSense earnings using easy tips.
Let's start…
Tips for Increasing Google AdSense Earnings
With MonsterInsights in your toolkit, let's look at how you can grow your AdSense revenue.
Subscribe to our YouTube Channel
1. Create High-Quality Content
The best way of getting more clicks and increasing your revenue is by creating valuable content for your visitors. By generating traffic, you are increasing your chances of getting clicks. And by attracting people, your site becomes attractive for advertisers.
At this point, you may ask how can you create great content? A simple place to start is to look at the blogs that already drive traffic to your site.
This is where you can use the MonsterInsights plugin. In its Publishers report, you can view the top landing pages of your website.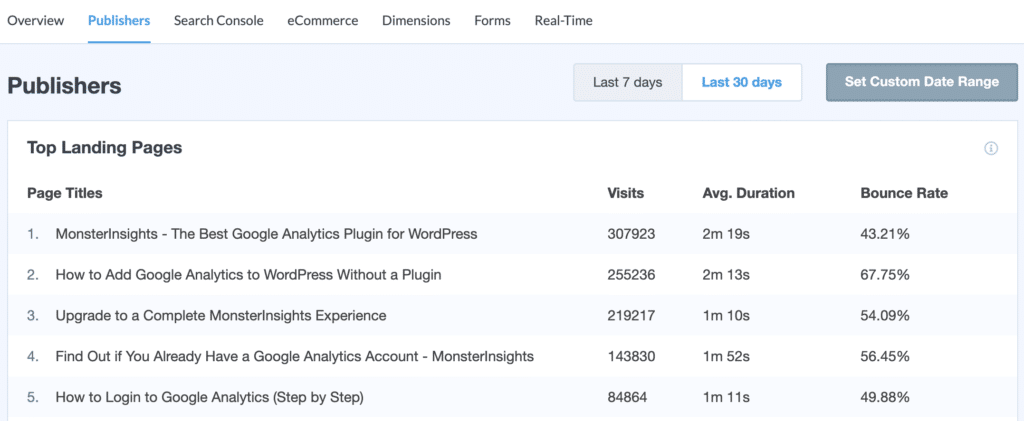 Since these posts are driving traffic, you can then find similar topics to create content around them. You can also check out our guide on which website type earns the most money with Google AdSense.
2. Find the Right Keywords for Your Site
Along with coming up with engaging content, you should look at the keywords people use to find your website. By optimizing your site for search engines or SEO, you can easily increase your organic traffic.
And more traffic means more clicks, which results in an increase in Google AdSense earnings. To find keywords people use to look up your website, you can use the MonsterInsights Search Console report.
The best thing about the report is that you get data about the number of clicks, impressions, CTR, and average position of each search term.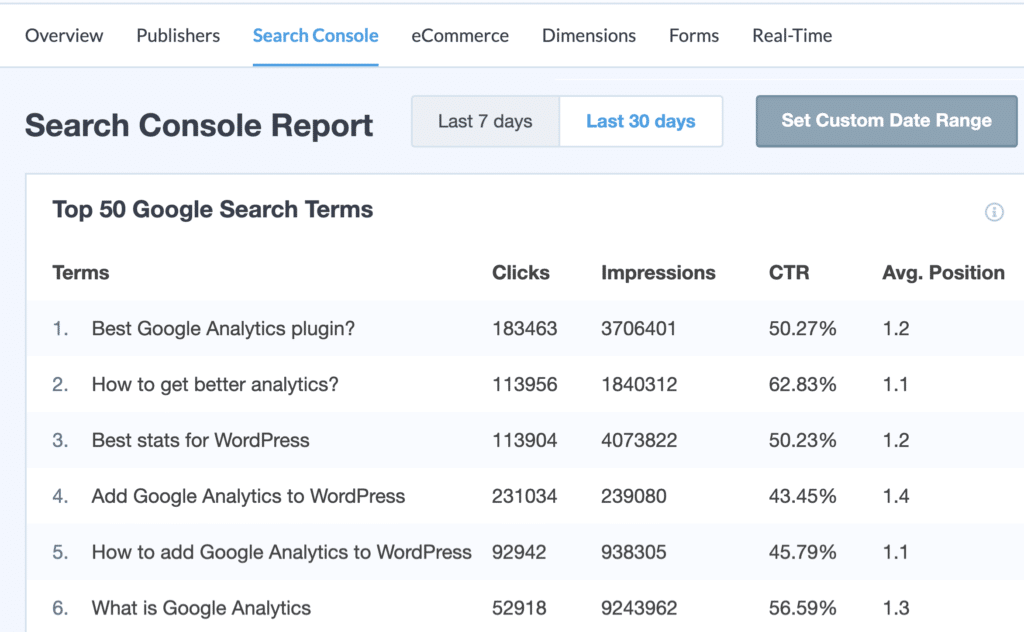 This data is extremely valuable as you can use it to optimize your website for similar keywords. It also helps you find content topics that you can create and rank for.
An additional benefit of using the report is that you can see which type of keywords you should target to increase your earnings through AdSense.
For instance, advertisers would be interested in transactional keywords, which are search terms that result in a sale or conversion. So, with the help of the Search Console report, you can see which keywords to add to your website and which to optimize.
3. Find Out How Far People Scroll Your Website
When it comes to ad placement, the general rule of thumb is to place your ads in a highly visible area of your website where your visitors pay more attention to so that it attracts clicks.
But how do you know where to place your ads?
A simple way of finding out is to check how far people are scrolling your blog posts. If you'll place your ads where your visitors arent scrolling, then you won't get any clicks and as a result, lose revenue.
This is where the MonsterInsights scroll depth tracking feature can help you out. Simply enable the option and it will automatically set up scroll tracking on your website. You can then find the report by going to Insights » Reports » Publishers and navigating to Scroll.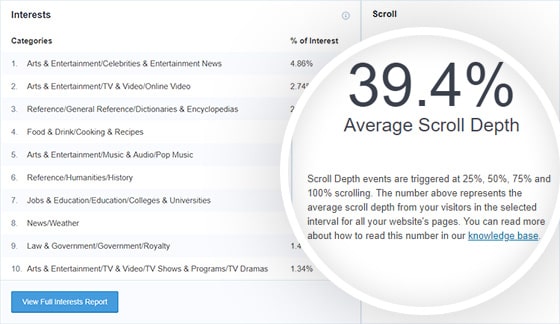 Now using the report, you can see that people scroll almost 40% of your website. So, if you want to maximize your AdSense revenue, then you should place your ads before this scroll depth.
4. Follow Ad Placement Best Practices
If you're running a WordPress blog, below are a few placement best practices that are worth trying to maximize your earnings:
Homepage:
In order to increase the click-through rate (CTR), Google recommends you use a 728×90 leaderboard image ad unit above the fold of your homepage and below the main navigation bar
Depending on the page length, you may also use a vertical ad unit with the same size (728×90) in the middle or at the end of the homepage
Test different ad units– either 160×600 wide skyscraper or 300×250 medium rectangle in your sidebar
Blog page:
Place a 336×280 large rectangle ad unit at the top of your article
Use a similar ad unit at the end of your post before the comments section
Similar to the homepage, place a skyscraper or a medium rectangle ad unit in your sidebar
5. A/B Test Your Ads Placements
You can also run A/B test to see which of these best practices for ad placements are working for your website.
Based on the results from the tests, you can then determine the areas that increase your Google AdSense earning.
And the simplest way of running experiments is through MonsterInsights Google Optimize addon.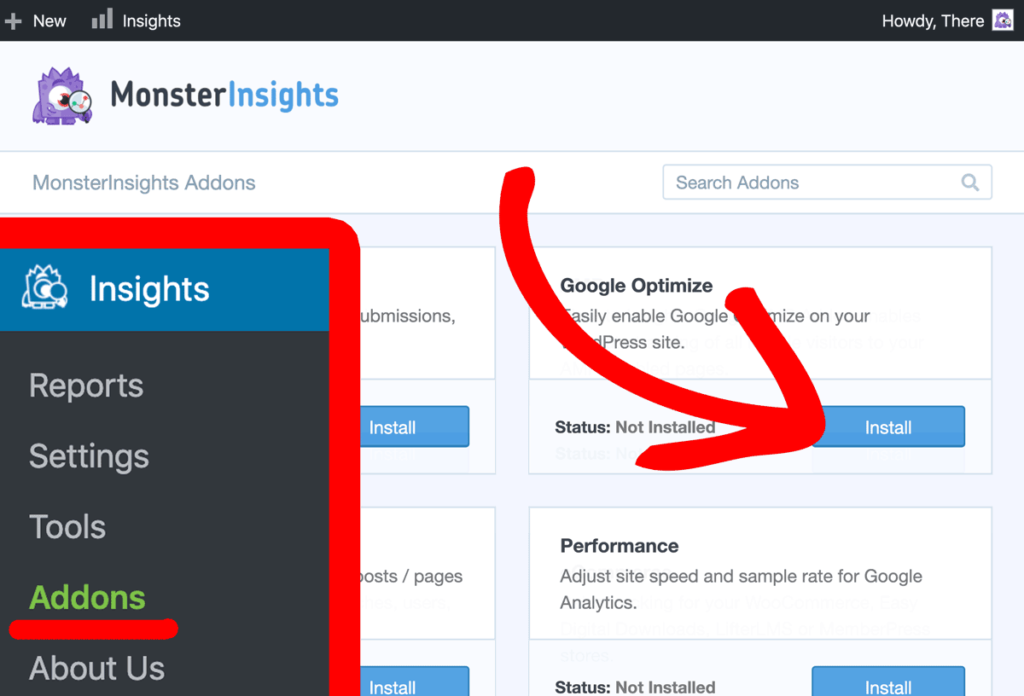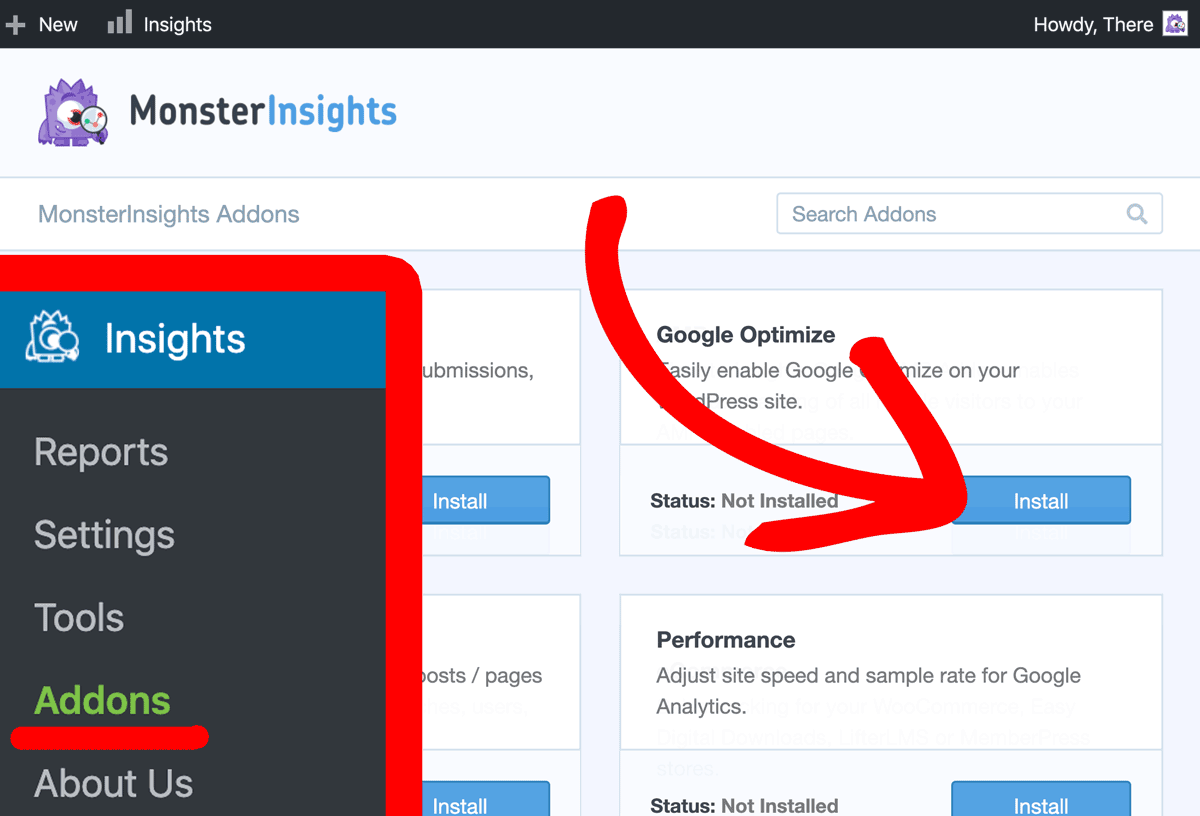 Using the addon, you can configure A/B tests on your website with just a few clicks and view the data in Google Analytics. Follow our guide on how to set up Google Optimize.
The addon now offers page-level targeting for running these tests, so you can select a specific blog post you want to test for better ad placement.
To make the most out of Google Optimize, go through our proven strategies post to see what type of experiments you can conduct.
6. Follow Ad Styles Best Practices
To boost your AdSense earning, your ads' style and size can mean the difference between ads your visitors will notice and click, and ads they'll skip right over.
When choosing the right ad styles, your goal should be to make them more visible and decrease ad blindness.
For best results, Google recommends you use colors for your ad text and links that already exist on your site.
When it comes to creating ad styles, there are three popular techniques that are proven to drive clicks.
Blend: For your ad units, use the same color for borders and background as that of your page
Complement: Use colors that already exist on your site, but don't match the background and borders exactly where the ads are placed
Contrast: For your ad units, choose colors that stand out against the background of your site
7. Manage Ads with a Plugin
For easy management of your AdSense ads, you may use an ad management plugin like AdSanity. With AdSanity, you can insert your ads into the right location quickly and easily.
You can also group ads together by creating ad groups and can be inserted into sidebars and posts. Some of the useful features of AdSanity are:
Expiry date: Set an expiration date for your ads
Ad rotation: You can have on-page, timed rotation for your ad groups
Adblocker message: Checks for ad-block software and displays a message to disable it
Learn how to manage ads with AdSanity.
That's it!
Using the tips we've listed in this post, you can easily increase your website traffic and skyrocket your revenue through AdSense.
We hope you liked our article on how to increase your Google AdSense earnings. You can also go through our guide on why your business needs Google Analytics.
And don't forget to follow us on Twitter and Facebook for more Google Analytics tutorials.